How Not to 'Go to Abilene', but If You Do, How to Find Your Way Home
When my husband started a retail business — selling yogurt and sweet treats — I offered to relieve him on Saturdays and serve customers. When I'd get home from that long day I'd first commend him on dealing with harried moms and dripping kids and incomprehensible indecision —"Well I don't know, maybe the caramel would be better, or the sprinkles, or both…" and then, I'd weigh in:
"You know, maybe if you priced the small yogurt at 99 cents instead of 75 cents…and maybe if you…." You get the drift. I couldn't stay in my lane and our working together didn't work out.
Working side by side with people you love can be really hard. In the last few months, one of my best girlfriends, Angela, was looking to do some work, and I needed help so we agreed to join together. We danced around how much I should pay her and never talked about it, I just sent her a check every month. Talking about money made us both really uncomfortable. Truth be told, the whole arrangement made us really uncomfortable, but being two determined personalities, we pressed on.
>READ: THE MEANING OF FRIENDSHIP: SMALL CIRCLE, BIG SUPPORT
There were things going on in our personal lives that the other didn't know about because the work relationship somehow became our #1 line of communication. Several months into this, Angela had some medical challenges but didn't tell me, fearing I would worry about the work getting done. I, too, was going through a family challenge but didn't know how to tell her; how it fit into this new arrangement of ours. Our conversations felt stilted and I felt I'd lost my best friend. But there was a selfish part of me too, that didn't want to lose the great work she'd been doing for me.
There's a saying my HGTV start-up team and I would use when we somehow found ourselves going in the wrong direction. Some well-intentioned soul would have what sounded like a good plan. We'd all jump on board without really thinking it through. We called it 'going to Abilene.' That became safe language for us if we needed to pull someone back, or challenge someone's strategy. I remember when I told the team we should be thinking about our next network, when we didn't even have a launch date for HGTV yet. I didn't get far enough to buy a bus ticket with that idea.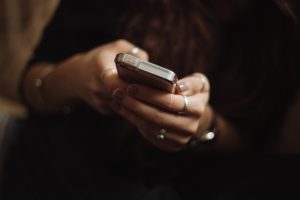 Angela and I had, with all good intentions, "gone to Abilene." I sent her an email — we were communicating pretty much everything by texts and email at this point (a huge red flag!!) and it started with: "I miss my best friend. " We quickly got on the phone and talked. Really talked. I found out what was going on in her life, and she asked all about mine. We agreed this work arrangement needed to end. And being the consummate professional she's always been, she had someone trustworthy to take her place.
The Gift of Girlfriends
You can always find people to work with. You rarely, if ever, find best friends. Friendship is a wondrous and fragile thing, and you need to always be vigilant, protecting and nurturing it. Angela and I took a short trip to Abilene, but we found our way back home.
>READ: THE SECRET TO GAINING INTELLECTUAL CURIOSITY – AND FRIENDSHIPS