As you age, you realize more and more the importance of friendship. Having good friends that you enjoy is one of the most wonderful feelings in the world. And it's important to nourish those friendships and stay connected with each other beyond just a weekly phone call. The best way to keep our relationships active is to find fun new things to do with friends.What you do with your friends may look slightly different when you're over 50 than it did in your younger years. However, that doesn't mean it is any less fun.There are plenty of ways to have fun with your friends when you're 50 years old and beyond, and we are here to prove that to you.Here are some of our favorite things to do with our friends.
Try These Fun Activities With Your Friends
1. Learn a new language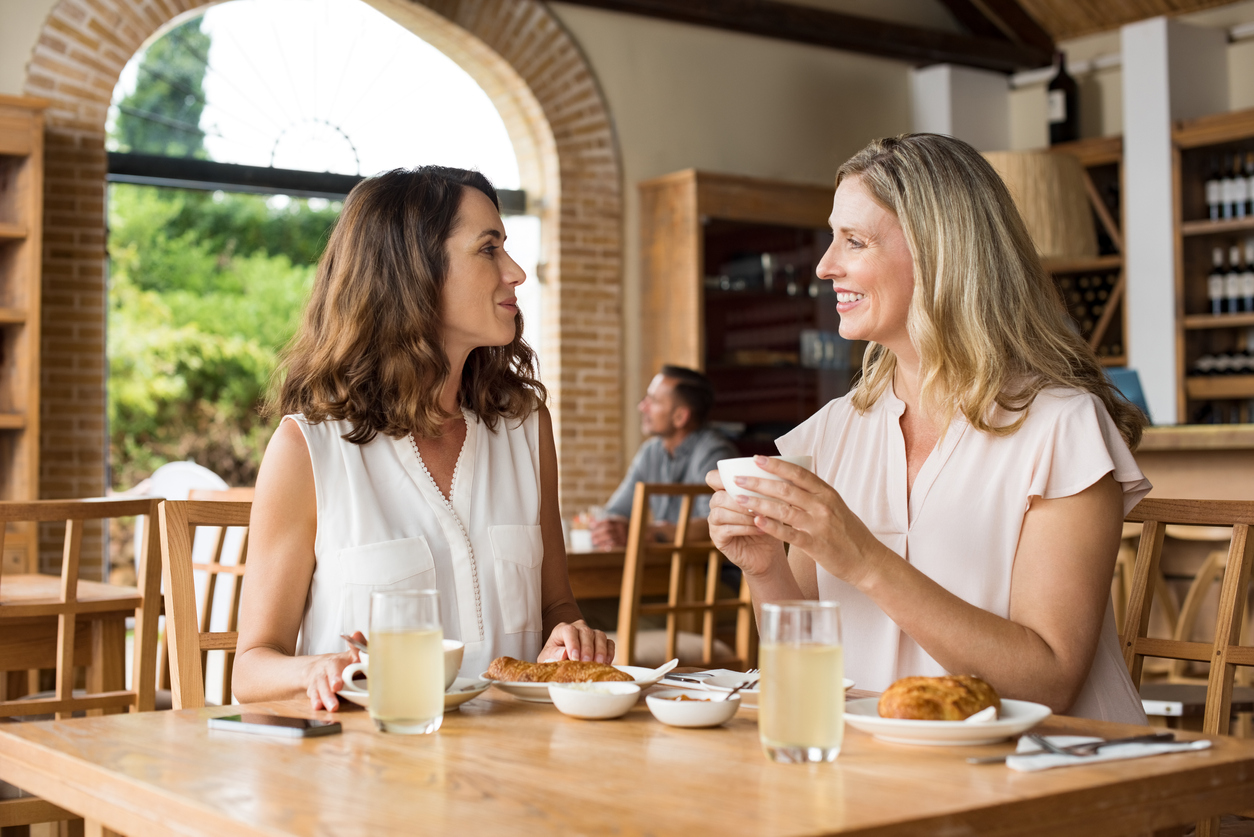 It's never too late to expand your language skills to more than just English. This is especially true if you are an avid traveler. Learning a new language can prove to be very helpful if you often travel to foreign countries. And even if you're not a traveler, learning a new language is a great way to challenge your brain. This is more fun to do with a friend so that you have someone to take the class with, someone to study with, and someone to practice speaking with. Your chances of doing well in the class and coming out of it being able to speak the language are greatly increased if you have a study buddy by your side. If you decide to take the plunge, if you sign up with Babbel, you can save 55% off 12 months with code PRIMEWOMEN.
2. Cook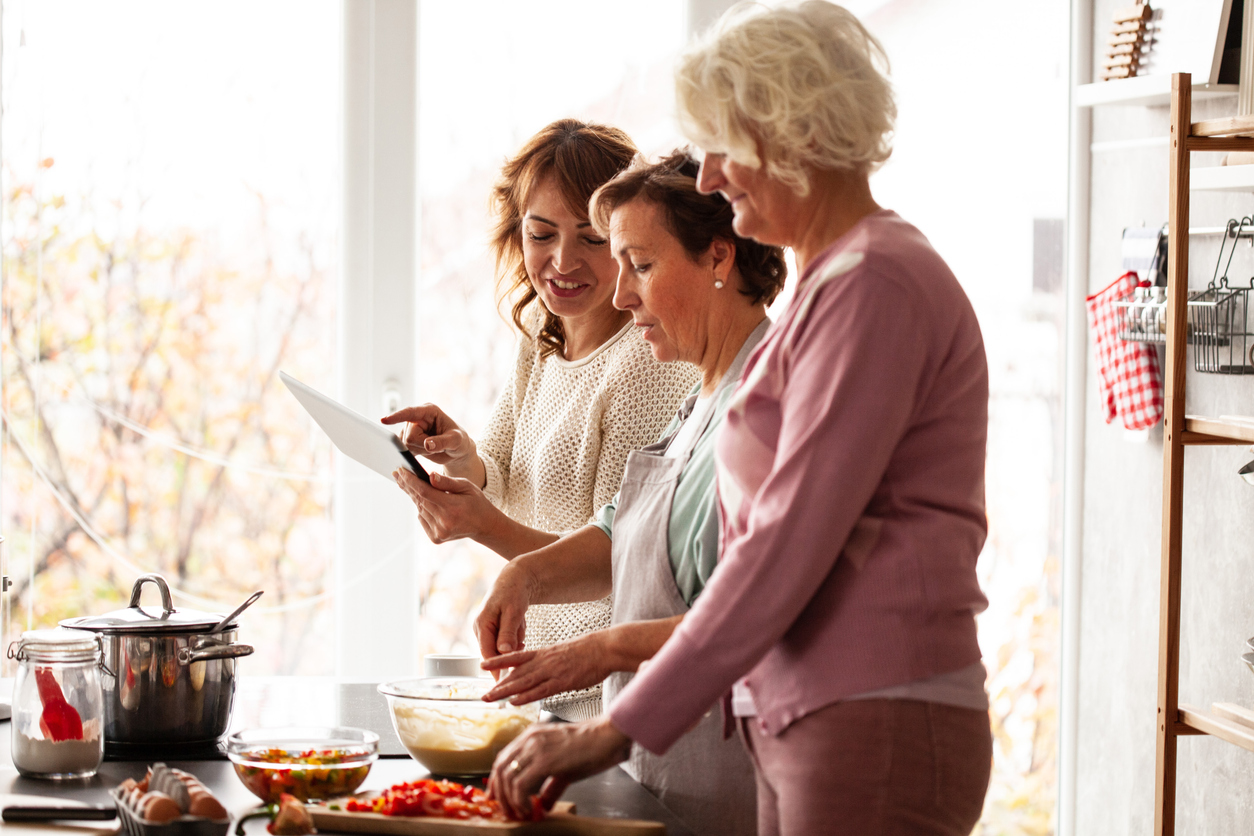 Rather than looking at cooking as a chore that you have to do daily, mix it up by cooking with a friend. This is a great way to bring the fun back into cooking. We like the idea of making this a weekly thing with your friends. Each week, pick a theme or cuisine that everyone wants to cook. Each person brings something different to contribute, or if you'd rather, you can all cook together. Rotate who does the main dish each week and who brings side dishes and drinks. This may help to bring some light and life back into cooking for you that you may find you put towards when you cook on your own, too.
3. Weekend getaway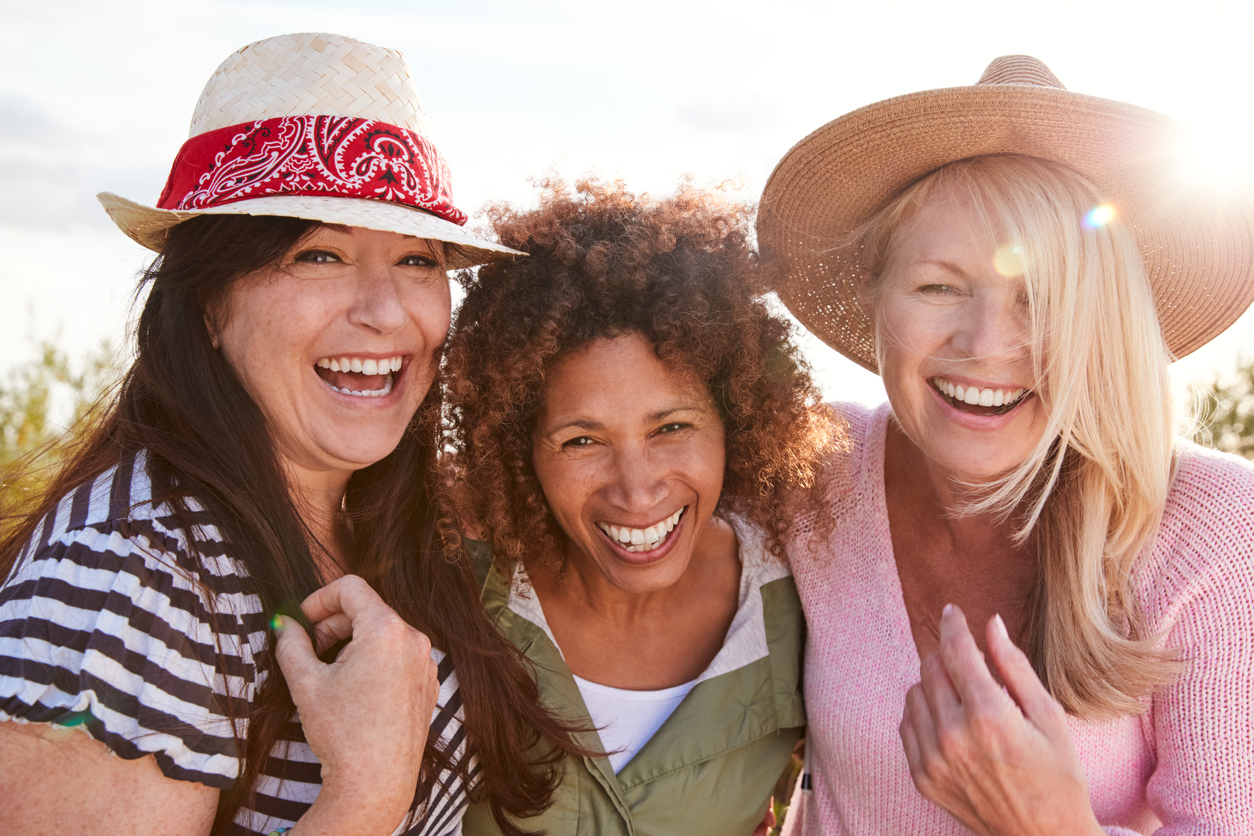 Looking to spice up your weekend a bit? Why not head for a getaway with your friends somewhere nearby? You could even do a staycation if you'd like. Find a great hotel or VRBO for you and your friends to stay at, and plan some activities that everyone enjoys. That could be board games; it could be a night out on the town; it could be hiking – anything your hearts desire. Sometimes all you need is a little weekend in a new environment to bring excitement back into your friendships and into your life.
4. Take a swimming class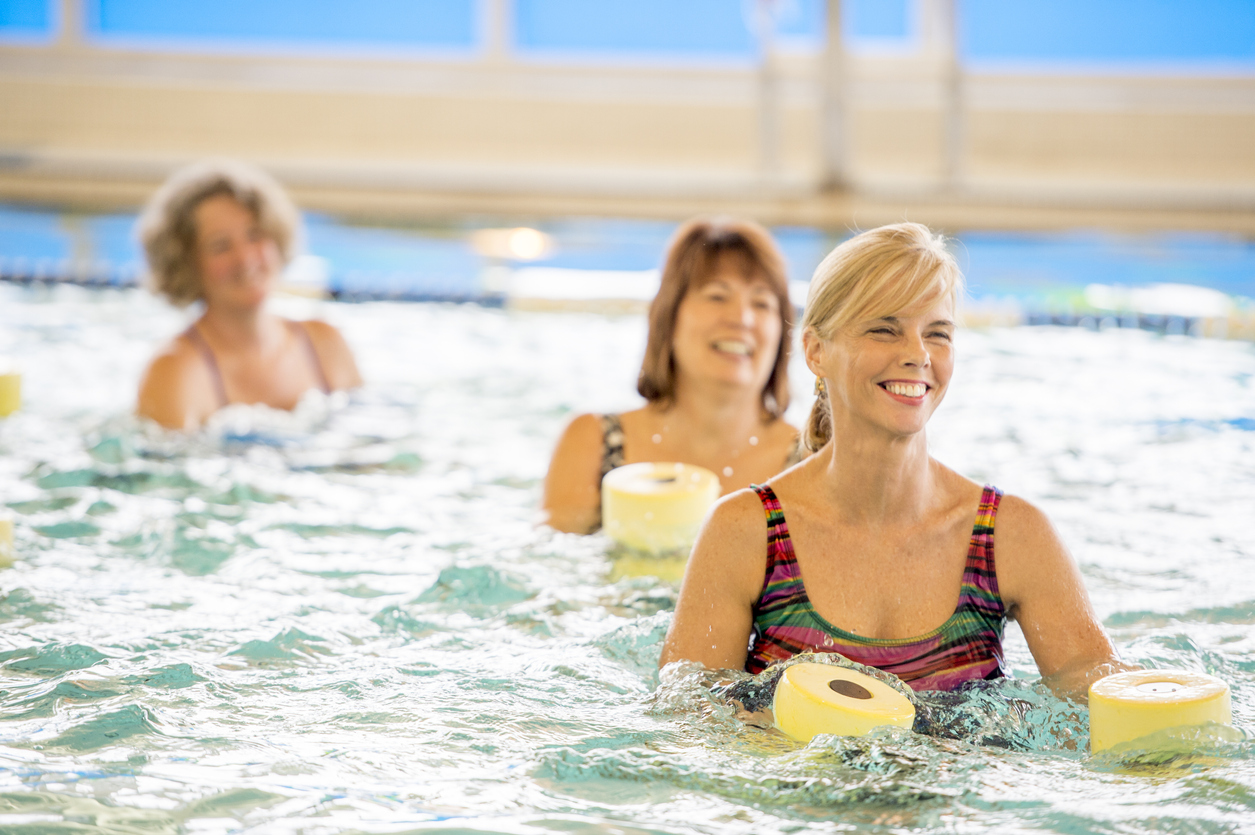 If you're looking to bring some exercise into your life but aren't wanting anything too intense, then swimming may be just what you're looking for. This low-impact workout boasts all kinds of benefits, including:
Keeps your heart rate up

Helps maintain a healthy weight

Helps maintain a healthy heart and lungs

Provides a full-body workout

Tones muscles

Builds strength

Builds endurance

And more
If the idea of finding the motivation to go to a swimming class solo seems impossible, why not find the motivation by taking class with your friends? Not only will you have accountability partners to make sure you make it to class, but you will also have more fun if you're swimming with your friends.
5. Volunteer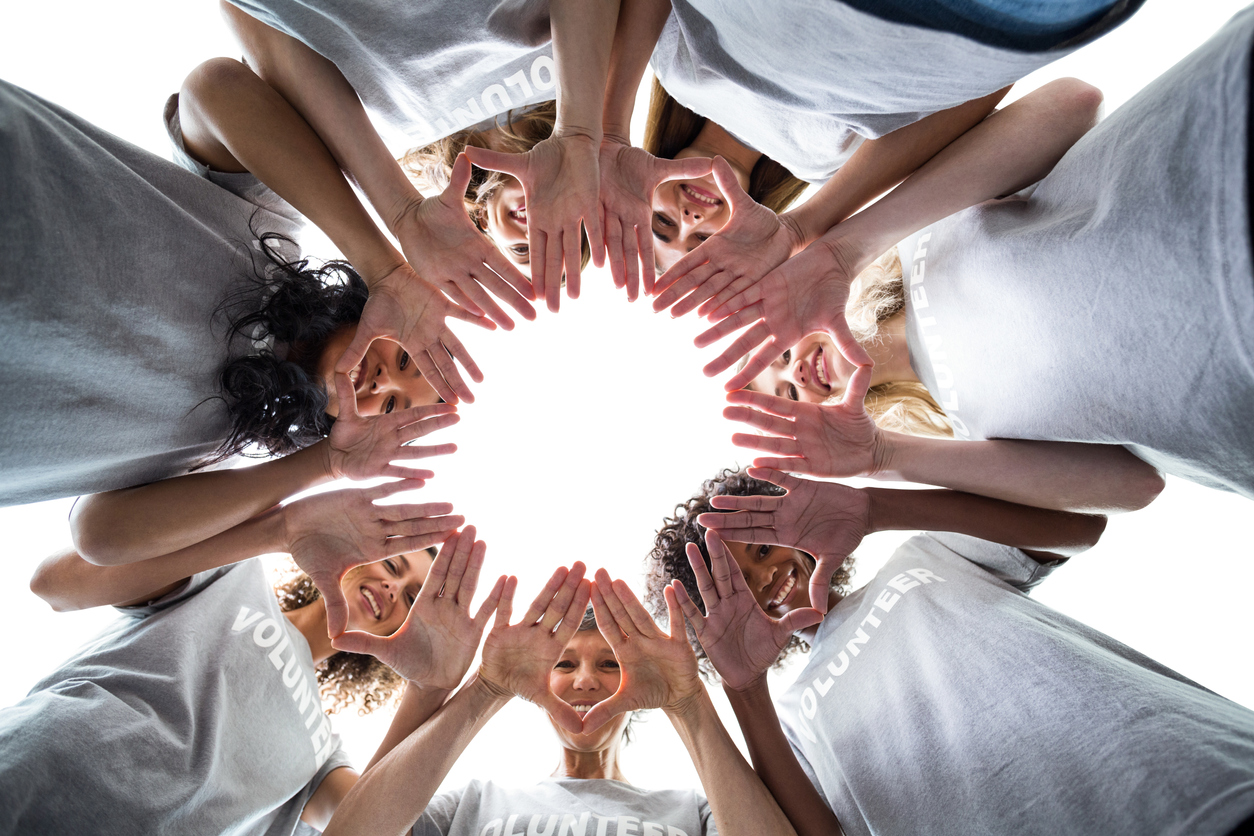 Giving back always makes you feel better and helps out others in the process. A good way to strengthen your relationship with your friends is to make a positive change in society and volunteer. Choose something that involves activities that make a positive change towards a cause that you and your friends care about. This may be something for the environment, animals, homeless people, and more. Volunteering is a win-win situation. You and your friends benefit from contributing to a cause that is bigger than yourselves, and the needs of the people or things that you're helping will reap benefits too.
6. Winery tour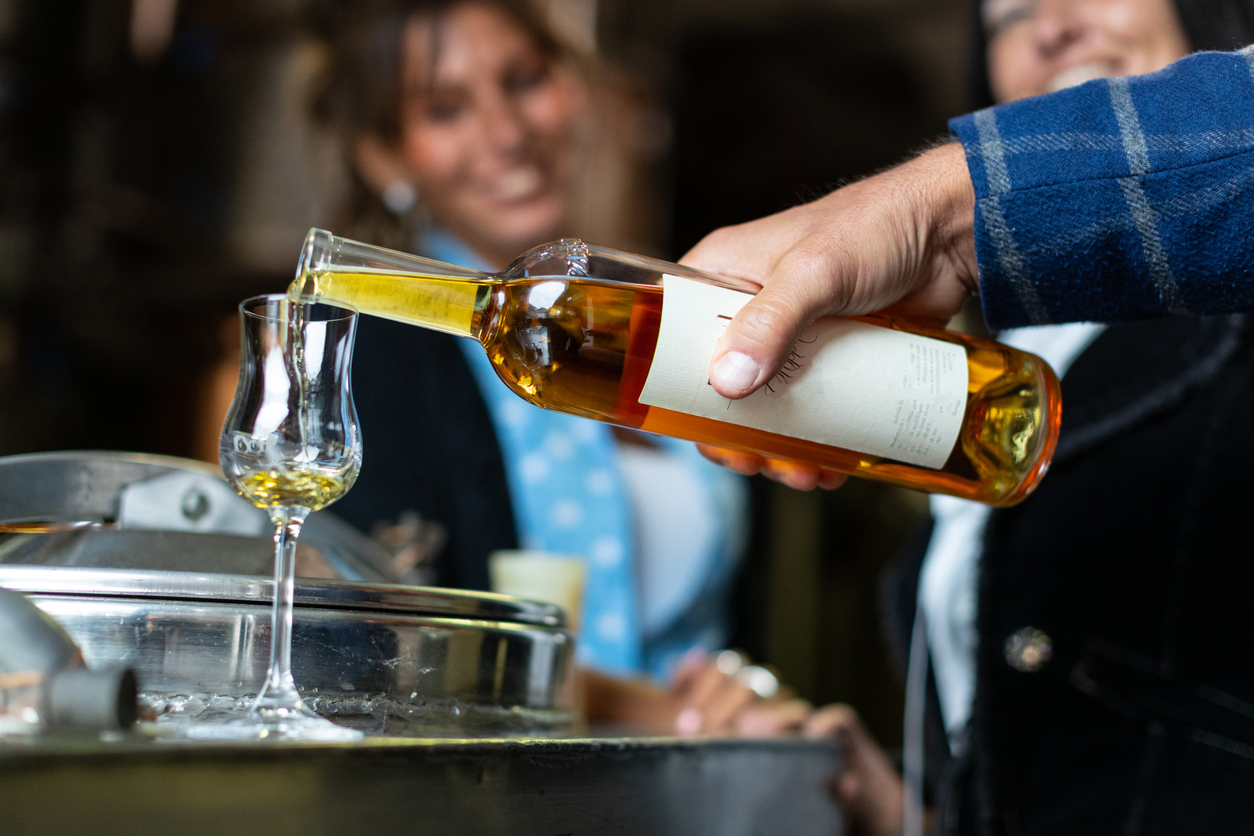 Who doesn't love to drink wine? This is something that gets even more enjoyable as you age, so once you're over 50, the wine will taste better than ever. It's also fun to learn about the process of making wine, and it turns out it's a bit more complicated than the grape-stomping scene from I Love Lucy would lead you to believe (though wouldn't that be a hoot to experience with your friends?). Rather than grabbing a bottle and sipping it at home, why don't you get some friends together and head to a winery? This is a fun way to sip on some tasty wine, get in a little exercise, and explore new territory. Plus, you'll learn about the different varieties of wine, so you'll know better which types you like. The more I learn about the different options, the more I enjoy the process of selecting a bottle and sampling a glass. So a winery tour will bring you not only a fun time but also a little bit of an education.
7. Build a garden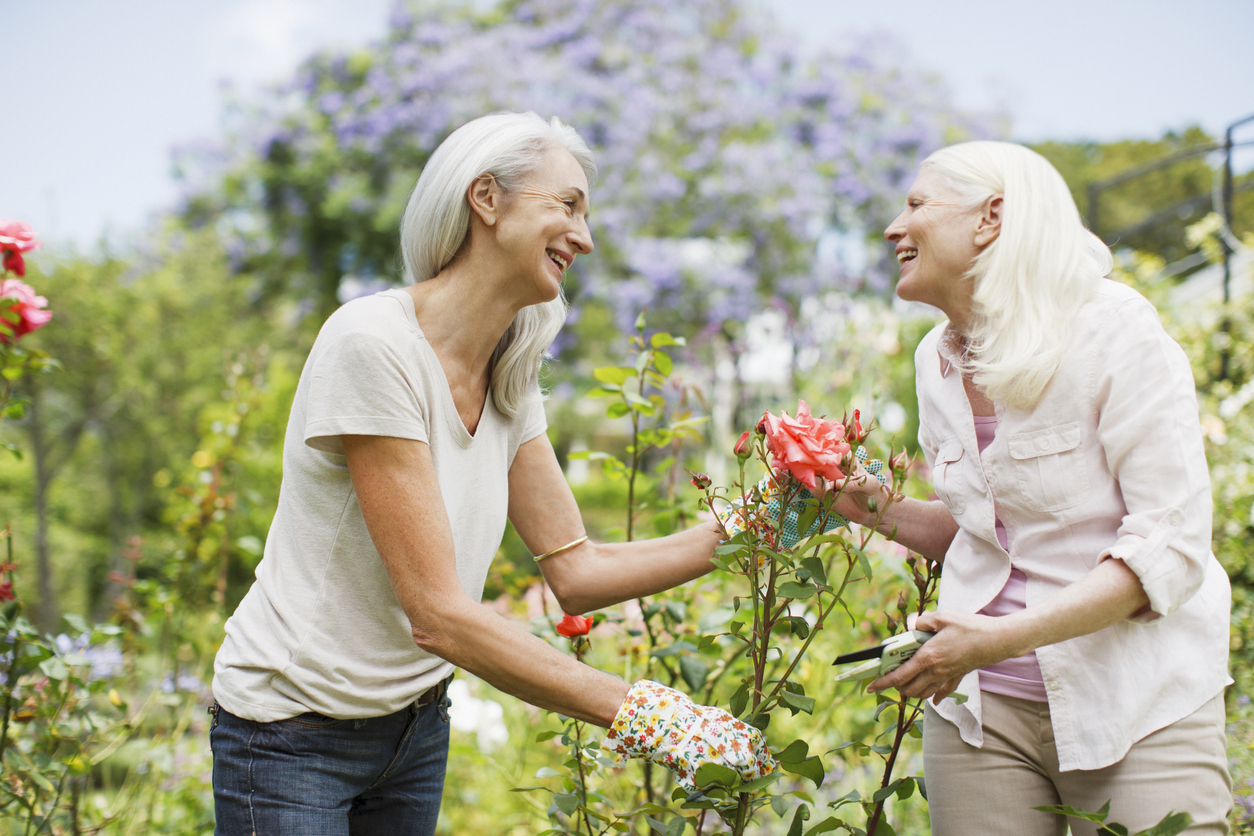 How cool would it be to grow your own food? That feeling of watching something that you plant as a seed sprout and then flower or become something edible is quite rewarding. And it's even better when you share that experience with your friends. Gardening provides you time to connect with not only nature but also your friends. It's a hands-on way to catch up and chat and provides an opportunity to strengthen your friendships. Either choose a friend's house to start gardening at or find a community garden that you can all become a part of.
8. Start a podcast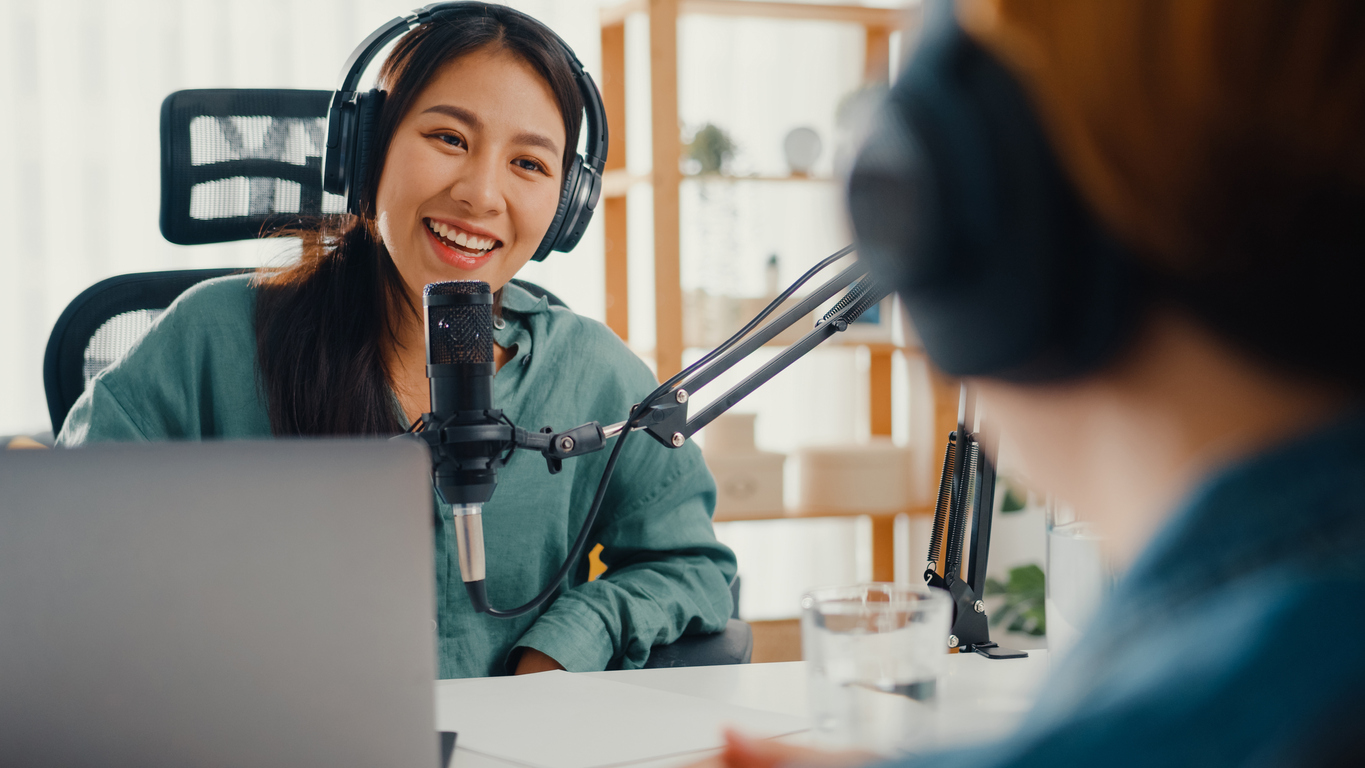 Chances are good you listen to podcasts, but have you ever thought about starting your own? It's never too late to do this. There are all sorts of podcasts out there, so brainstorm with your friends a topic that you're all interested in and that you think people would want to hear about. You can have fun chatting with each other on the podcast, as well as interviewing people that can add value to the program. Even if you end up with just a handful of fans, it is something you'll love doing, and you can be proud of the finished product.
9. Start a Book Club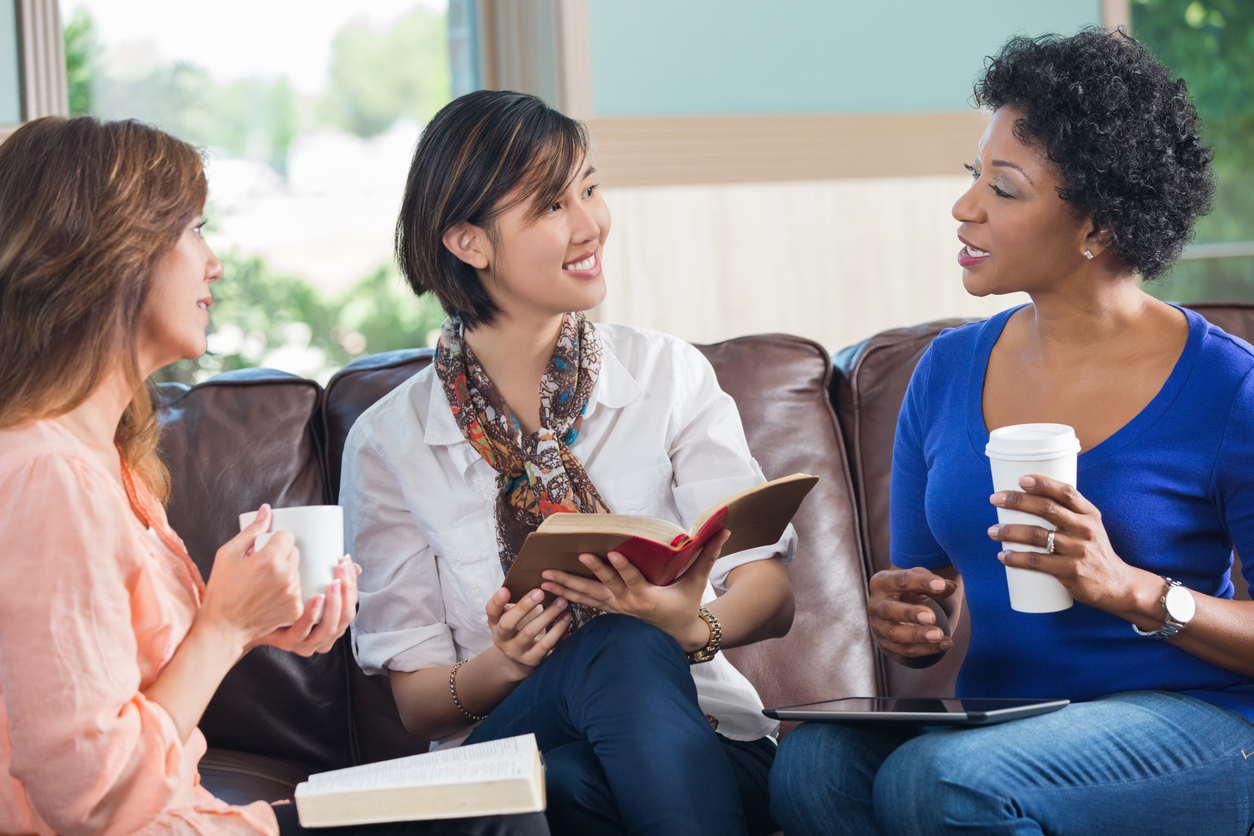 Have a book club once a month and don't fret if you haven't read the book. It's really just a good excuse to get together. Take turns hosting and consider picking a theme each month to keep it interesting. Not only does a book club give you the opportunity to catch up with your friends (and even make some new ones), but you get the opportunity to read a fun new book as well. I tend to stick to the same authors and genres so my book club has forced me to go outside my comfort zone and find some amazing new options. Check out some of our booklists to find the perfect book for you and your friends.
10. Binge Watch a Show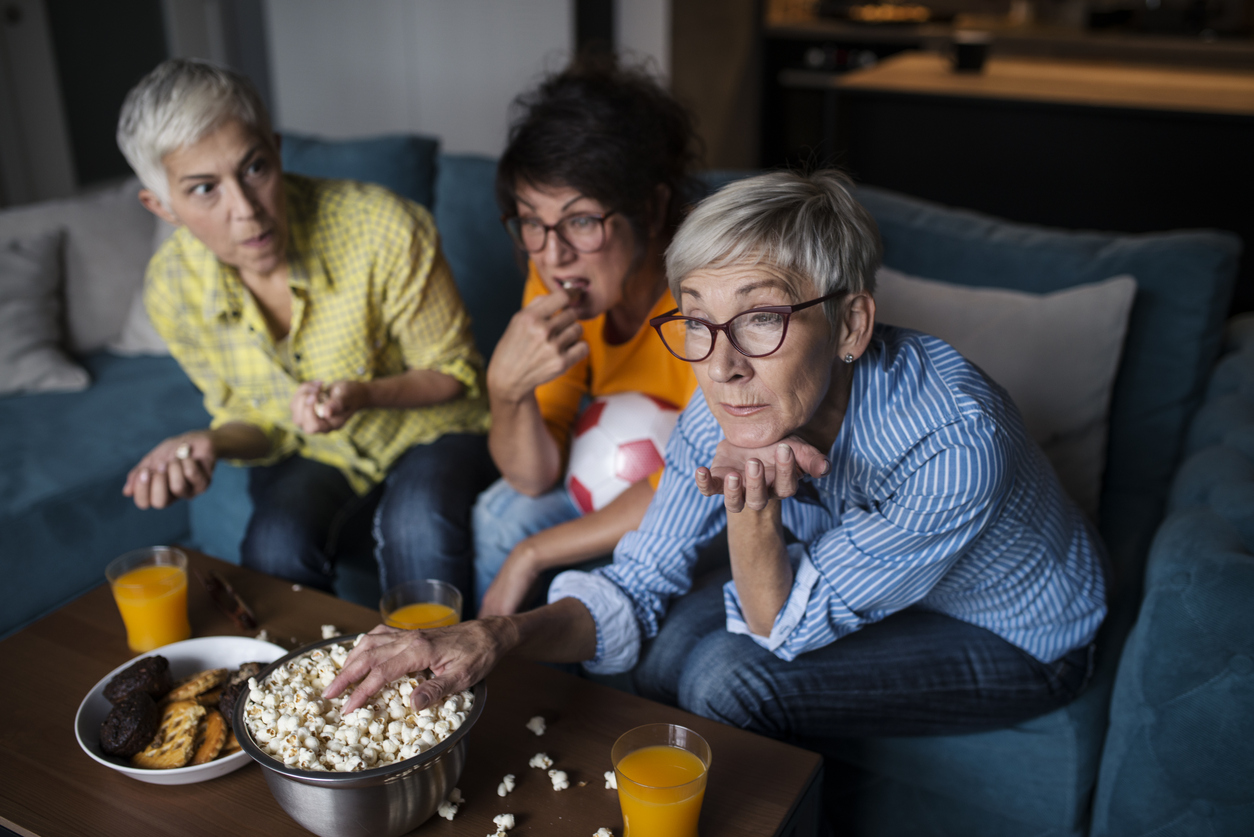 These days with all the streaming services available there's an endless supply of TV shows to choose from in just about every genre. The chances are high you will find something that everyone enjoys, and that you can even discover something new yourself. Here are some of our current favorites:
11. Spa Day
Everyone loves being pampered every now and then. Find a day spa that offers a variety of services including manicures, pedicures, massages, and facials. Try to book everyone around the same timeframe so you can enjoy the experience together. Make sure they have amenities you can use like hydrotherapy as well to keep yourself looking amazing and refreshed. As a bonus, find a spa that has several pedicure chairs together so you can fully enjoy each other's company.
12. Golf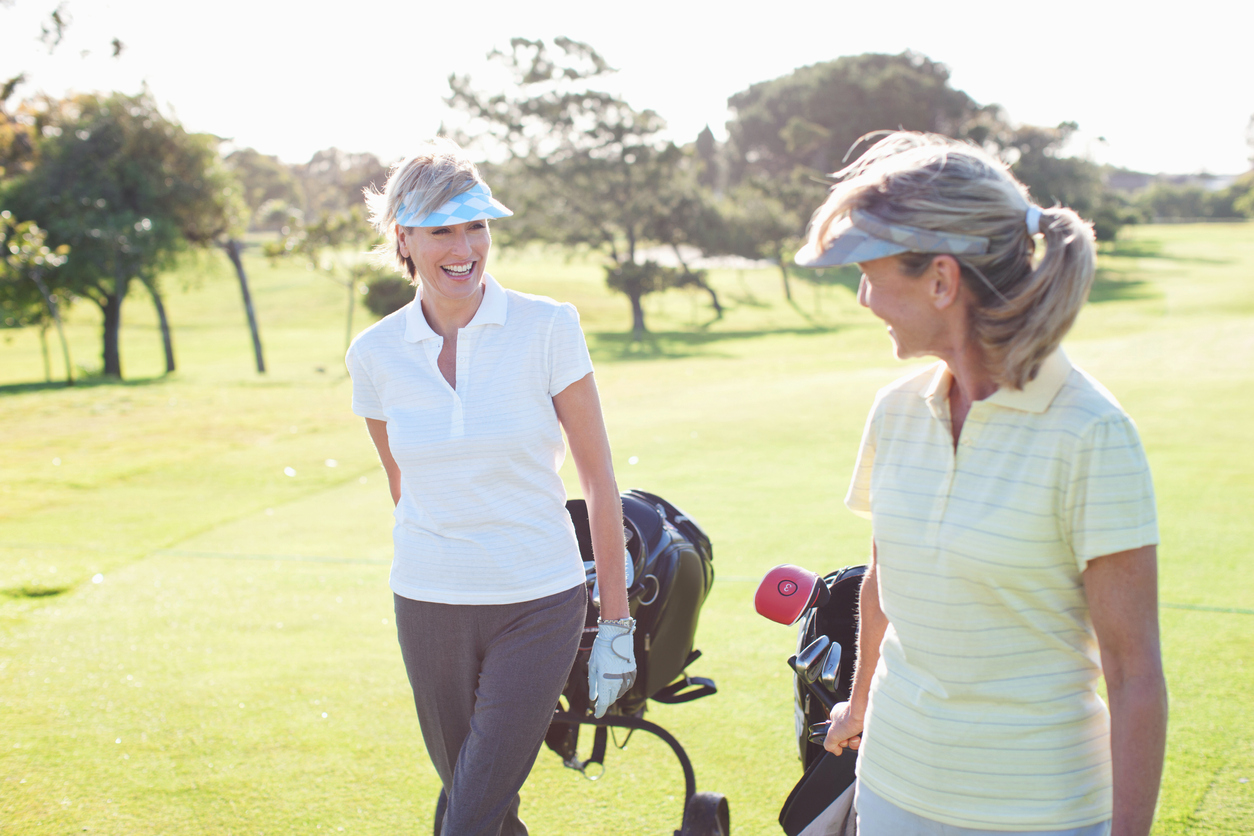 Grab your gal pals and your clubs and head to a par 3 course. It doesn't matter if you can't really golf, only your friends will know! If you truly have no idea what to do head to the driving range instead or take a group lesson. The best part of golfing with friends is the camaraderie you experience while golfing and in the clubhouse when you're finished, so enjoy it!
13. Paint Night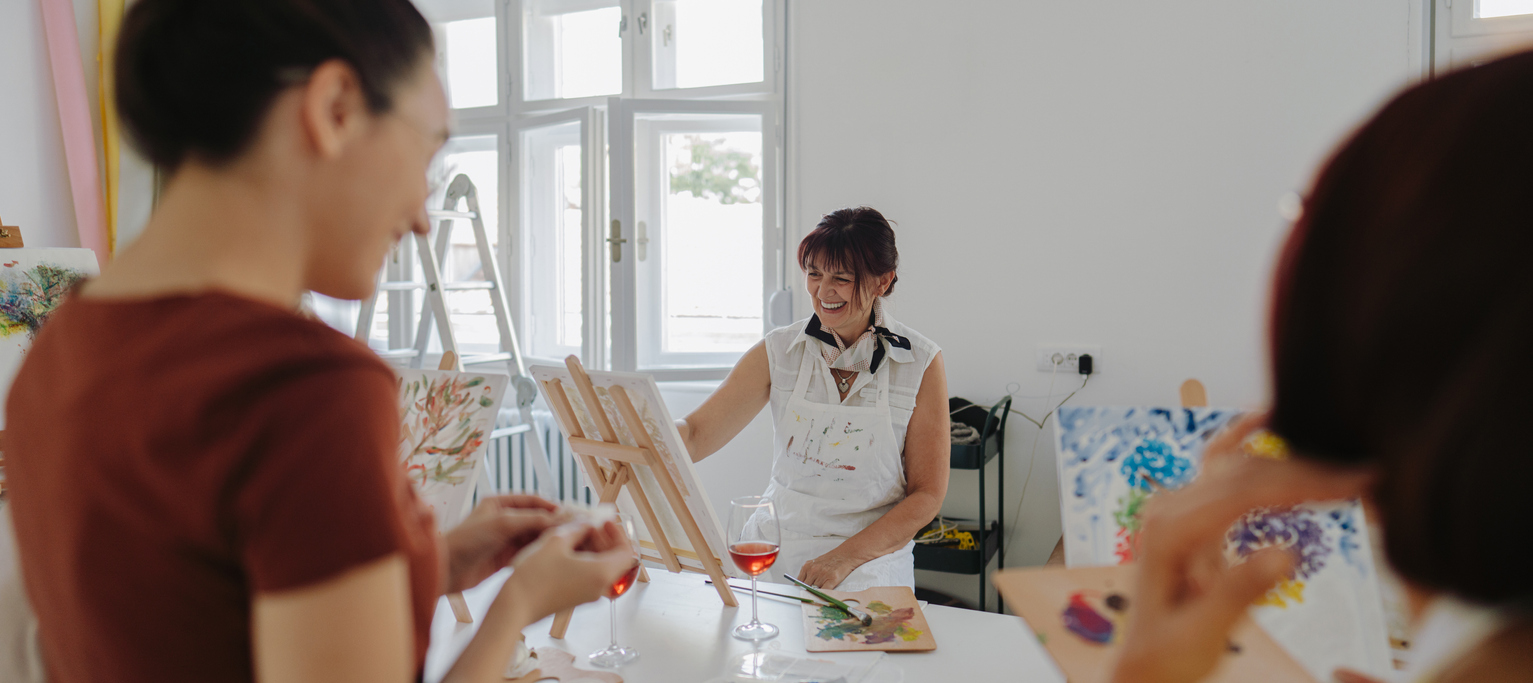 Think you can't paint? Think again. These days there are paint shops that will teach your entire group to paint step by step. At the end of the night, you take home not only a new painting but also some awesome memories. Some of them are BYOB, so be sure to check ahead of time, or check around for a coffee and canvas or sip and dip type of opportunity.
As we get older, we realize how precious our friendships are and how important it is to keep them active. Explore some new things to do with friends and expand your own horizons in the process. We're never too old to take up a new hobby or go on a new adventure.
Read Next:
8 Ways To Make Friends Later In Life