Are you struggling to find the right gift for the fitness enthusiast in your life? You're not alone. That's why we've rounded up some of the most wished-for gifts, from delicious smoothie deliveries to a yoga mat that actually guides you through each pose. Keep scrolling for the best fitness gifts of the year.
The Best Fitness Gifts To Give This Season
Disclosure: This post contains affiliate links.
Transforming dry, cracked heels into soft, smooth skin requires specialized tools and products. That's why The Gratest™, High Dive™, and Well Heeled™ were all designed specifically for feet (especially heels). This kit makes it easy to remove hardened skin cells, nourish newly exfoliated skin and lock in moisture for healthy, hydrated heels.
The MyX II is a total fitness system for the body and mind. Featuring a stationary star trac bike that's perfect for home workouts, the bike also has a sleek, interactive touchscreen tablet (21.5″) – big enough to use on the bike or when participating in a class. The program also has dozens of motivating, world-class trainers and thousands of workouts, with new sessions added weekly.
Use code GEARUP250 for $250 off PLUS FREE shipping and assembly ($200 value) PLUS a free stabilizer mat ($65 value)!
This beautiful essential oil gift case contains a Mini Essential Oil Diffuser and 10 mL bottles of Smiles For Miles Essential Oil Blend, Rosemary Essential Oil, Lavender Essential Oil, and Lime Essential Oil.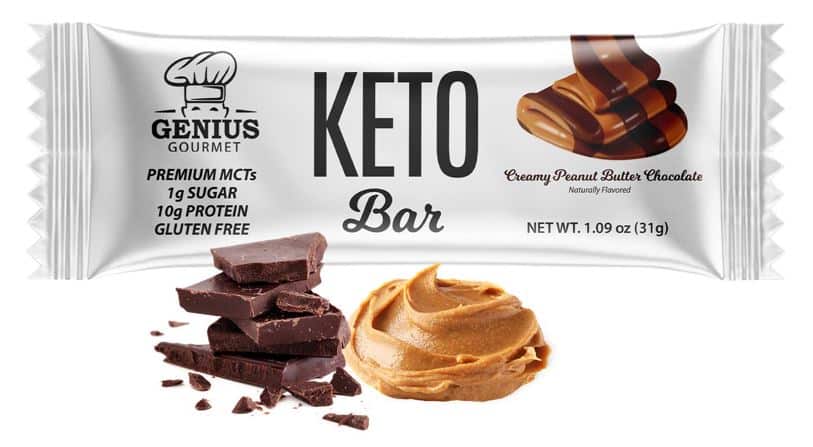 Discover the benefits of the keto diet with Genius Gourmet. Our range of keto snacks is perfect for the whole family and can be enjoyed at home or on the go.Use code Prime15 to get a 15% sitewide discount when checking out (valid through 12/31/21).

Tradition has it that if a person were to practice Senbazuru ("sen" meaning "one thousand" and "orizuru" meaning "paper crane") and fold one thousand paper cranes in a year, they would be gifted one special wish that would grant long life, healing from illness or injury, and eternal happiness. In this book, renowned yoga and meditation teacher Michael James Wong brings Senbazuru to life as an inspiring philosophy that encourages slowing down and taking many small steps on our own personal path. Wong shares origami techniques that force us as readers to breathe deeply and slow down, soothing the mind and slowing down.
Use code PRIME30 for 30% off orders at chroniclebooks.com from now through the kickoff of our holiday sale on 11/16. Orders over $25 also receive free ground shipping.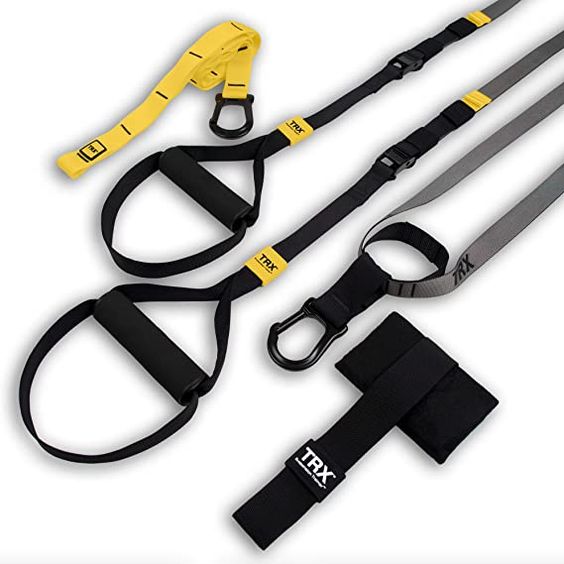 This suspension training kit will allow you to pull, plank, squat, lunch, hinge, and rotate to tone and tighten.
The Theragun mini is your pocket-sized partner, giving you Theragun quality muscle treatment with unparalleled portability. Compact but powerful, Theragun mini is the most agile massage device that goes wherever you do. The Theragun is used by physical therapists, trainers, chiropractors, celebrities, athletes, and over 250 professional sports teams worldwide. Developed by Dr. Jason Wersland, every aspect of the Theragun mini has been thoughtfully designed and adapted from our signature Theragun design for maximum ergonomic comfort and unparalleled portability, quick relief, and relaxation that fits conveniently in your purse or backpack.
With 900 watts of power, the NutriBullet Pro is faster and stronger than the original but just as simple to use. Load it up with dense whole foods like nuts, seeds, hard fruits, and kale, then push, twist, and blend your way to a healthier lifestyle.
This powerful flavored water is rich in vitamin D, vitamin B12, calcium, magnesium, folic acid, zinc, and antioxidants. Each bottle of Shine Water is physician-developed and is formulated with all-natural, plant-derived ingredients.
These earbuds are fully waterproof, crush-proof, drop-proof, and sweat-proof. And the IPX7 construction ensures Vista can withstand any workout running or weather conditions.
When health officials said healthy people should wear facemasks, UnderArmour started building prototypes until we made the perfect one for athletes. It's got the airflow you need, a cool feel, and the best fit for running or training.
This resistance band set can be integrated seamlessly with every popular workout program, including Yoga, Pilates, and more. Or use them for general exercise, stretching, strength training, power weight programs.
Gel-Venture running shoes provide shock absorption where you need it most, and the ORTHOLITE sock liner provides an additional layer of cushioning underfoot that molds to the shape of your feet, making each run even more comfortable than the last.
At just one pound each, Bala Bangles wearable weights add a constant but comfortable resistance to your workout.
Orthofeet Palma doctor recommended women's athletic shoes feature comfortable arch support, non-binding upper for a relaxed fit, and maximum protection against pressure points. The premium orthotic insoles and cushioning soles soften the step, enhance stability, and improve mobility.
If your loved one can't get enough healthy smoothies and blends to complement their workouts, then Daily Harvest is perfect! Opt for the $75 gift box, which includes nine healthy and delicious combinations.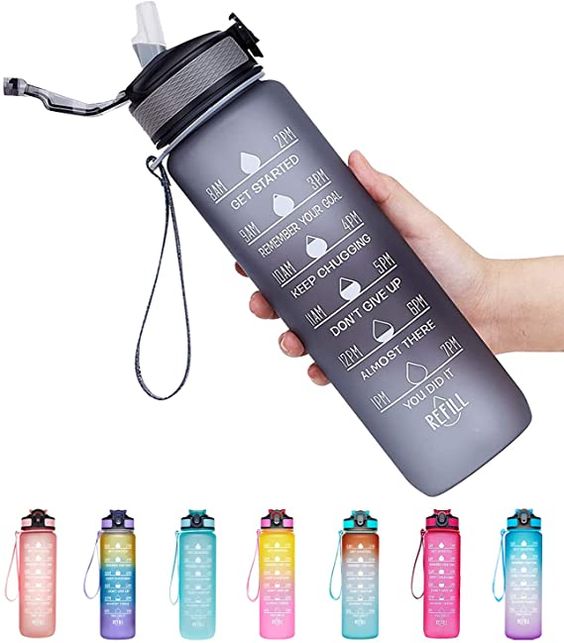 With unique inspirational quotes and time markers on it, this water bottle is great for measuring your daily water intake, reminding you to stay hydrated and drink enough water throughout the day. A must-have for any fitness goals, including weight loss, appetite control, and overall health.
The Fitbit Versa 3 Health and Fitness Smartwatch features Bluetooth calls/texts for easy access. It's fast charging and has built-in GPS + GLONASS, a speaker, microphones, an optical heart rate sensor, red and infrared sensors for oxygen saturation (SpO2) monitoring, and it's water-resistant to 50 meters.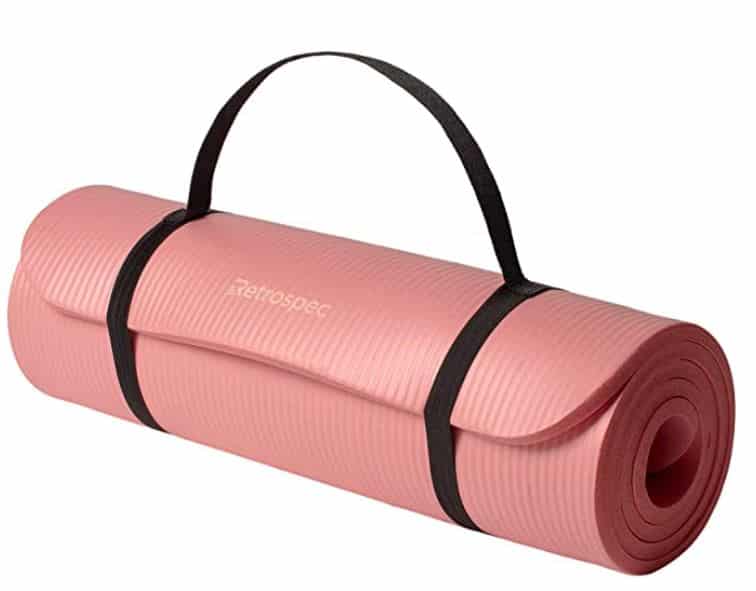 This mat is extra thick for comfort and balance. The Solana's firm ½-inch extra thick fitness mat w/ mat strap alleviates stress on pressure points such as joints, hips, hands, and knees.
The New York Times bestseller Run Fast. Eat Slow. taught runners of all ages that healthy food could be both indulgent and incredibly nourishing. Now, Olympian Shalane Flanagan and chef Elyse Kopecky are back with a cookbook full of fast and easy recipes without sacrificing flavor.
AirPods Pro have been designed to deliver Active Noise Cancellation for immersive sound, Transparency mode so you can hear your surroundings and a customizable fit for all-day comfort. Just like AirPods, AirPods Pro connect magically to your iPhone or Apple Watch. And they're ready to use right out of the case.
The Activ5 Fitness System includes a portable workout device and training app on your iPhone that coaches you through low-impact, isometric-based workouts. The training app features seated, standing, and advanced workouts and exercises for total body strength training and fitness. Each activity is personalized to your fitness level, tracks progress, and provides feedback while training. With over one hundred isometric-based strengthening exercises, you can tone and strengthen muscles and optimize your fitness routine on your own terms. It's small and may look like it doesn't give you a good workout, but we assure you it does!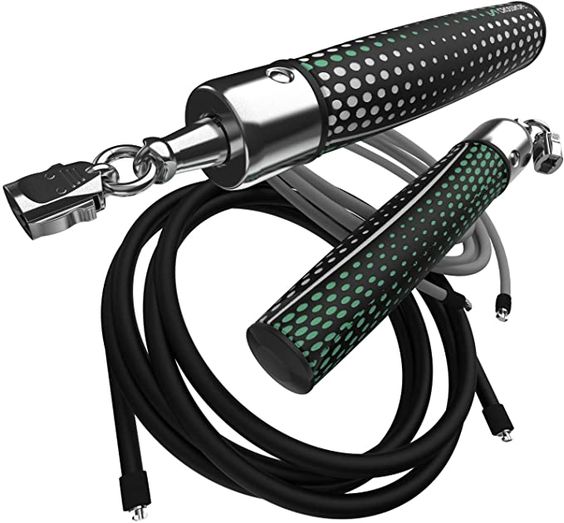 This is the first weighted jump rope system built to help achieve strength, endurance, and fitness goals. It also includes a custom workout app with access to hundreds of fast and effective workouts wherever you go.
The Under Armour Undeniable 4.0 Duffle Bag is water and wind-protected with UA Storm technology. It has large vented and zippered pockets for organization, as well as a pocket for laundry or shoes, internal slip pockets for organization, and a side mesh pocket.
This fashion waist pack is perfect for people who want to be hands-free without having to carry a purse or a backpack during various activities. It features four zippered pockets and a variety of other features.
This sweat-resolving travel kit includes:
Power Shower Cleansing Spray- Refresh, revive and relax post-workout with our best-selling shower in a spray. No water is necessary.
No Sweat Hydrating Spray – Pre-workout spray formulated with hydration essentials. Designed to minimize moisture loss in the skin and hair.
Friction Free Anti-Chafing Spray – Easy-to-apply spray creates a barrier for delicate skin while cooling and repairing simultaneously.
Hydra Drench Refreshing Facial Mist – Instantly soothe, refresh and re-hydrate dry skin with just one spritz. It contains Hyaluronic Acid, which retains 1000x more moisture and beneficial antioxidants.
Lip Quench Electrolyte Conditioning Balm w/SPF25 – Emollient-rich balm is infused with electrolytes and helps to retain optimal hydration levels.
Play anywhere at any time. You will get the best results doing mini-workouts (5-15 minutes) a few times each day. No planning or preparation, just take out the cards and play a game. The difficulty is progressive. You can start at any level and advance to elite strength and fitness.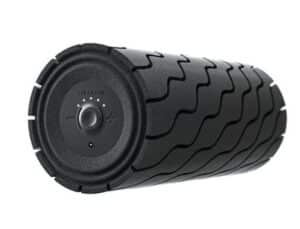 The Wave Roller™ delivers the most powerful and efficient foam rolling experience, whether you're in the comfort of your home or at your local gym. The smart vibrating foam roller is Bluetooth® enabled with five intensity settings, which allows you to tailor both your warm-up and recovery conveniently from your mobile device with the Therabody™ app. The pressure combined with the vibration improves flexibility and recovery. The Wave Roller™ is ideal for total-body work, specifically larger muscle groups like your legs and back.
These strength sliders are perfect for your at-home or travel workouts. They can be used on carpet or hard flooring. They are a great workout for the core, arms, legs, and glutes.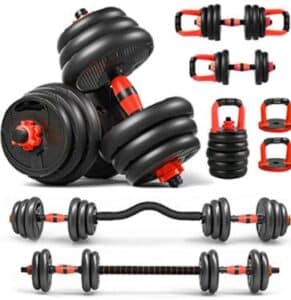 This dumbbell set can be easily transformed into 4 modes: dumbbells, curl/straight barbells, kettlebells, and pushup stand. Each dumbbell can range from 5.5-22lbs.
Read Next:
Gift Guide: The Coolest Gifts To Give (And Receive) This Year
Gift Guide: The Best Gifts For Yourself
Here Come The Holidays – Give the Gift of Health!
Be sure and check out our other gift guides for all of your holiday shopping needs!