A Wonderful Place to Visit And a Great Place to Live:
My husband and I have owned a vacation home in the Carmel Highlands since 1997, but we have been regularly visiting the area since the late 1970's. Carmel is a place of unsurpassed charm and incredible natural beauty. It sits on the southwestern slope of the Monterey Peninsula. It is a place like no other.
A Rich History
The Spanish explorer Sebastian Viscaino entered Monterey Bay along with three Carmelite friars and claimed the area in 1602 for the king of Spain; thereby showing it on maps for the first time in the same year. The friars were reminded of the biblical Mount Carmel and asked Viscaino if they could name the area Mount Carmel in honor of their own religious order. He agreed and they went on to name the area's largest river El Rio Carmelo.
Thus, the name of Carmel was inscribed in cartography before Jamestown was founded or before the pilgrims landed at Plymouth Rock.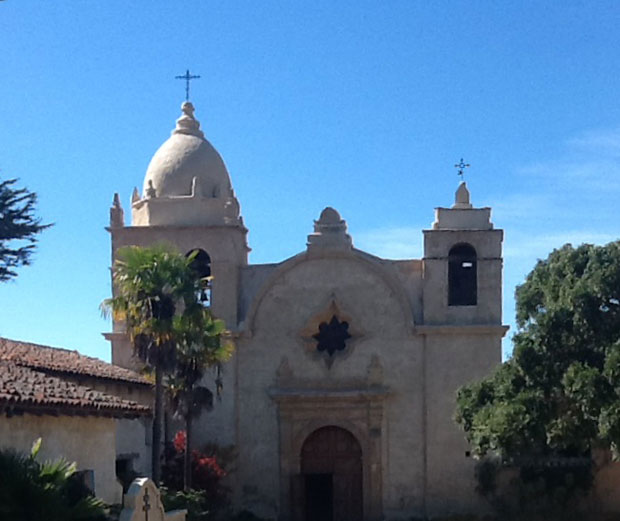 The first effort to build a real community here was undertaken by Father Junipero Serra when he founded La Mission San Carlos Borromeo del Rio Carmelo. Father Serra was also the founder of the California mission system that eventually included 21 churches and surrounding communities. These ran from San Diego to Sonoma. He is buried under the altar at the Carmel Mission. Each mission was a day's walk apart. The Carmel mission was his second.
The Area Offers Wide Attractions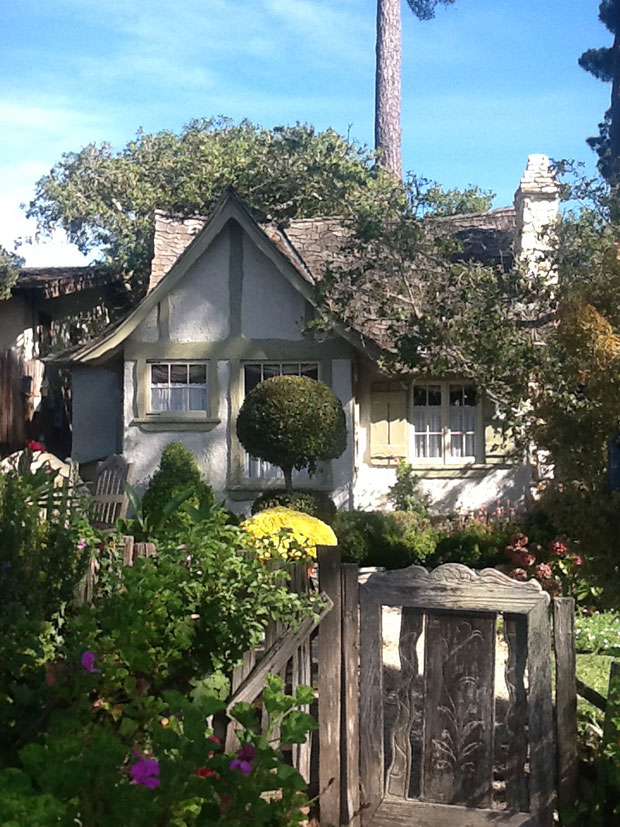 Our area has meaningful history, culture that draws a worldwide audience with its annual Bach festival, the ocean, mountains, and forests offer activities that would thrill any outdoor enthusiast, some of the world's most famous golf courses in neighboring Pebble Beach, nationally recognized restaurants, architecture out of a fairytale, and probably one of the most famous former mayors in the world, Clint Eastwood.
One Very Interesting One Square Mile
The city of Carmel-by-the Sea is only one square mile and is actually part of a national forest, which means that you can neither prune nor remove trees in your own yard without the permission of the city council. Other eccentricities of the city include the fact that it is against the law to wear high heels within city limits.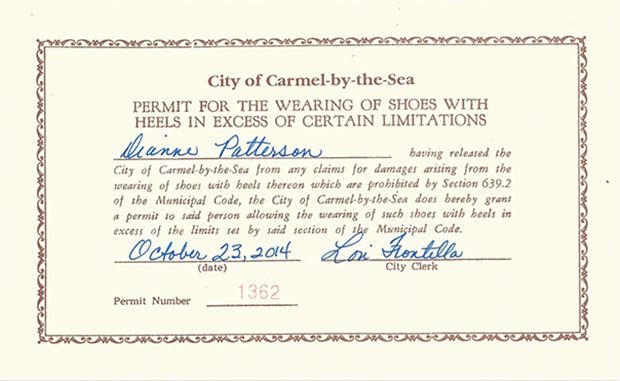 You are required by law to go to city hall and secure a permit to wear heels higher than an inch. Kind of crazy huh? It has to do with the city wanting to be held harmless if you accidentally trip on an uneven street. Going further, street lights are not permitted in the town of Carmel and neither are street numbers on the houses.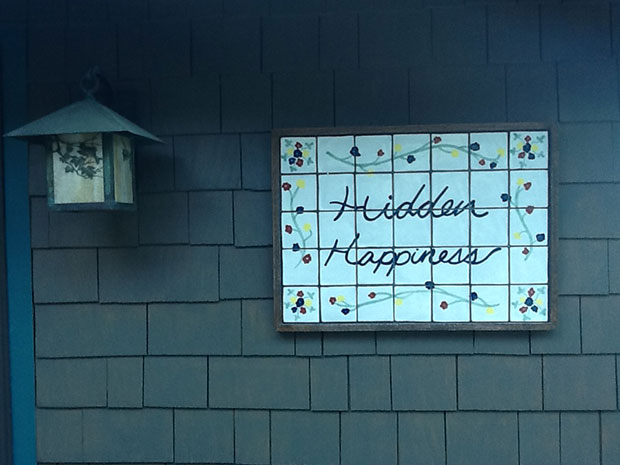 This means that everyone names their homes and one must go to the post office to collect the mail. The post office boxes are free and everyone gathers there daily to gossip and catch up on the town's news.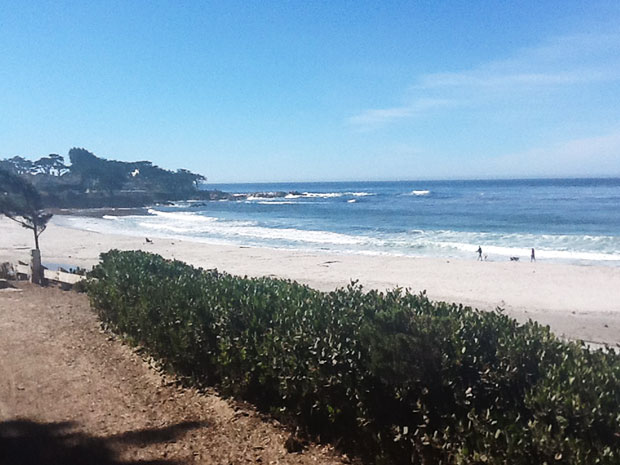 It is actually in the city charter that dogs must be allowed to run on the city's beaches without a leash and fires are also allowed on the beach before 9:00 p.m. The city was founded on Halloween Day, 1916. Every year, a Halloween parade is held and all citizens are encouraged to participate in costumes and it is suggested that your dog also gets dressed up and join the fun as well. It is a great time for everyone.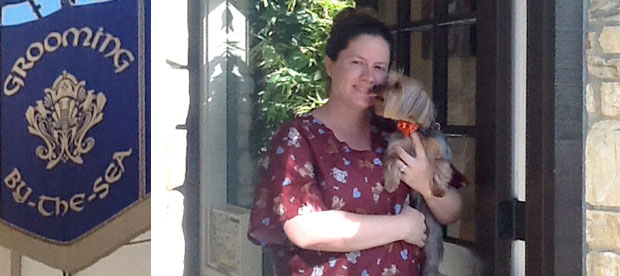 The town's newspaper is called "The Carmel Pine Cone" and a column on the second page "Sandy Claws" features a beloved canine citizen of the town each week. Carmel is such a favorite of dog owners that it has twice been voted the U.S.A.'s number one dog town in a national poll. Most stores have a water bowl out for your pooch and a bowl of treats. Many restaurants welcome your canine and have a menu of doggy treats. Cat lovers are also welcomed, of course, particularly at Doris Day's Cypress Inn where there is tea served every day and you are welcome to bring your cat or dog. Many of the locals and the hotel's guests do just that.
Natural Beauty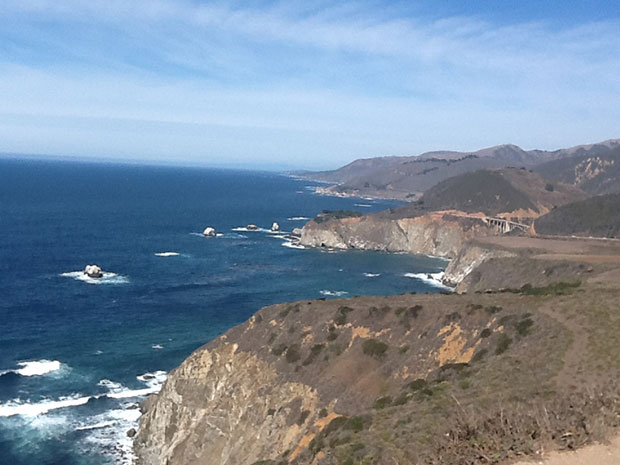 Some of the world's most beautiful coastline can be found immediately south of Carmel between the city limits and Big Sur which is located 26 miles from the town. Big Sur offers coastal mountain hiking, spectacular ocean views, waterfalls, beaches, majestic redwoods and camping if that is of interest.
Hotels and Inns
Carmel and Big Sur, as well as Pebble Beach and Pacific Grove, not to mention Monterey offer some terrific guest accommodations with heart stopping ocean views. Consider Ventana and the Post Ranch Inn if you are headed to Big Sur and don't be surprised if you run into celebrities while you are there. Tom Cruise favors Ventana while Barbra Streisand loves the Post Ranch Inn. Another gorgeous facility just south of Carmel is the Highlands Inn and it offers a variety of rooms to select from ranging from small studios to large two bedroom suites. The views from there offer great whale watching for much of the year.
The Pebble Beach Lodge with its world-class spa Casa Palmera is a must if you are a golfer or even if you are not. The Lodge offers some really first class restaurants with Stillwater Cove and The Bench. Pacific Grove is famous for its Victorian bed and breakfasts and Monterey has many lovely boutique ocean side hotels to consider if you visit that city's Chamber of Commerce website.
Real Estate Costs and Values
Like many desirable places around the country, home prices around the Monterey Peninsula are high and very stable. Monterey County is a no-growth county and that also contributes to the consistently high values for homes here. No growth means that one house has to come down before a new one can go up. This is all controlled with a labyrinthine system of water credits that tightly manages the amount of new construction and holds the number of dwellings to a more or less constant level in the area.
While the Great Recession affected real estate sales in Monterey County as it did everywhere, this region has many vacations and retirement homes. During the downturn, buyers didn't have to buy and sellers weren't forced to sell either. Therefore, great stability resulted in home prices and values. Almost everyone who visits here sooner or later ends up looking at real estate because the Peninsula is so beautiful and offers such a pleasant climate and lifestyle. It is a very welcoming place.
Come visit and you may find that you want to own a little slice of paradise, too. My husband and I sure did.
Read Next: