Vacation is such a treasured time for all of us and accommodations play a large part in how well (or not) your vacation goes. Instead of booking a hotel, have you considered high-end vacation rentals? While rentals of private homes or rooms in a home have been available for a long time (we rented a room (a 'bed and breakfast') in someone's London apartment in 1996), they have become all the rage with the advent of VRBO (vacation rental by owner) and Airbnb.
The two firms above are by far the most prevalent in the market, but there are also individuals who offer their homes for rent directly and many realty companies that represent very short-term high-end vacation rentals. You can also find high-end vacation rentals being auctioned off at charity events.
People have used vacation rentals for years because they can be found all over the world including fabulous places like London, Hawaii, Barcelona, Mexico, and many more in the U.S. – and have typically had good luck. But, allow me to offer a few tips that will help you to make the most out of your experience with high-end vacation rentals.
1. Read the fine print.
It's not enough to know that your vacation rental has the right number of bedrooms and bathrooms. During a recent experience renting in California, the description acknowledged that one of the bathrooms was not located adjacent to the bedroom. We didn't realize how far 'not adjacent' might be. While the house was lovely and well-appointed, it was rather inconvenient for one couple to wind their way through the living room, kitchen, and laundry room to get to their bathroom on the other side of the house.
2. Ask questions.
It's hard to put every single thing in the description, so if you have a vision for how you plan to use your vacation rental, check to make sure the place will accommodate your plans. We booked another California VRBO (not to pick on California), intending to host brunch following my son's wedding the night before, only to find out right beforehand, when the hosts emailed us additional information on the rental, that the house was restricted to only five cars present and only a dozen people allowed at any point in time. We also could not talk above a whisper on the outdoor deck past 8 p.m. (it was in a canyon that magnified sound so the neighborhood had significant restrictions). The fall season was perfect weather for enjoying the view sitting outside, so we were disappointed to discover these constraints at the last minute. Had we thought to share our anticipated usage of the vacation rental upfront, we would have had time to find a different place without the same restrictions.
3. A picture is worth a 1,000 words.
Be suspicious if all the rooms in the house aren't shown in the photos. There's probably a good reason! We rented a home in Idaho that had photos of their beautiful deck overlooking a gorgeous lake but few shots of the interior. That's because it was slightly rundown and cluttered with the owners' things throughout the vacation rental, including closets and pantry.
In short, let the renters beware. Fortunately, our last experience in New Mexico was just as promised and looked like all the photos. Frankly, it was even more beautiful than we expected.
Our Favorite Luxury Vacation Home Rentals
Mountain Escapes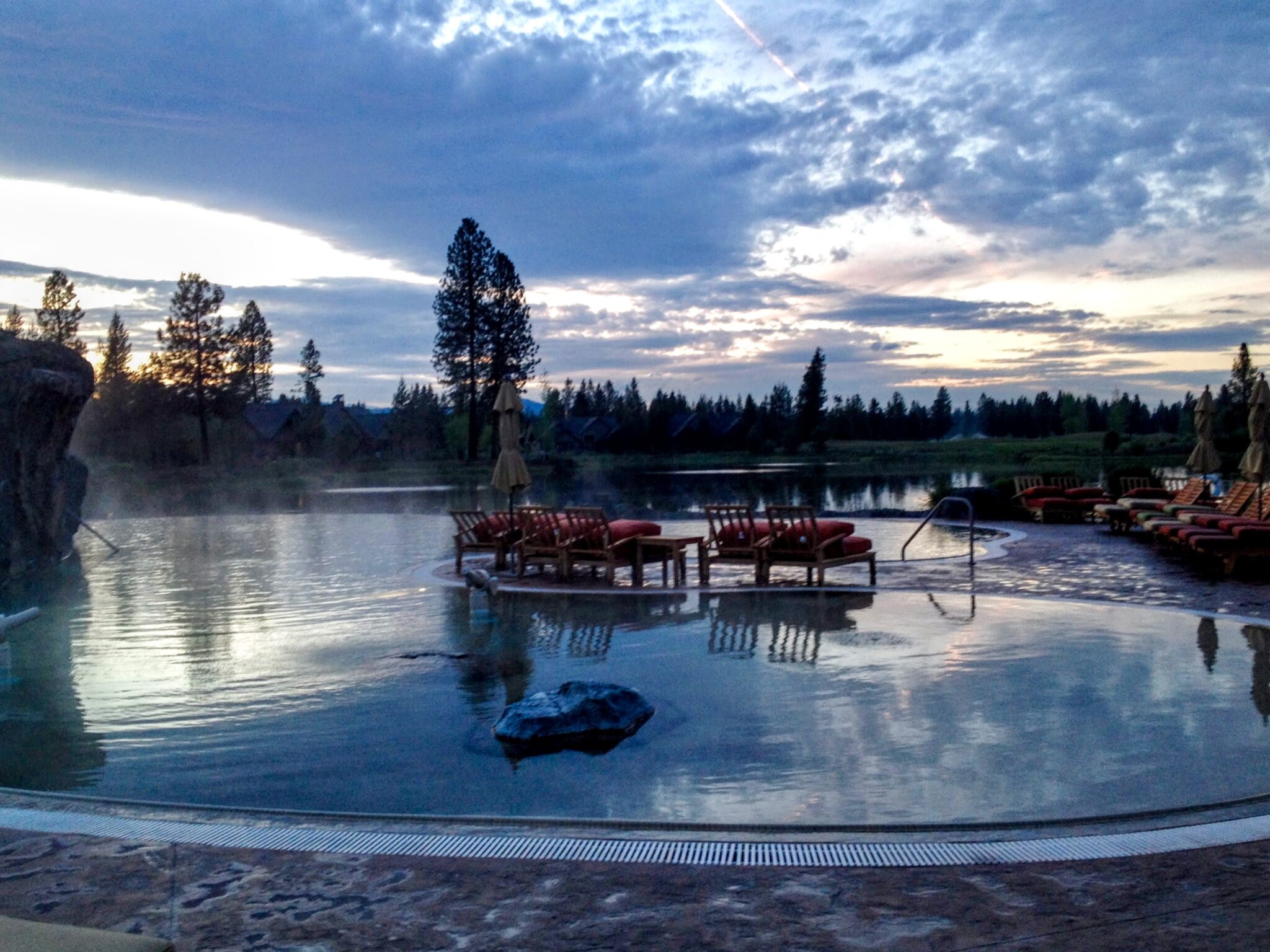 Caldera Springs is a small section of Sun River just south of Bend with an array of beautiful homes to rent. For the most part, all the homes are massive so you could easily have a multi-gen trip with your family.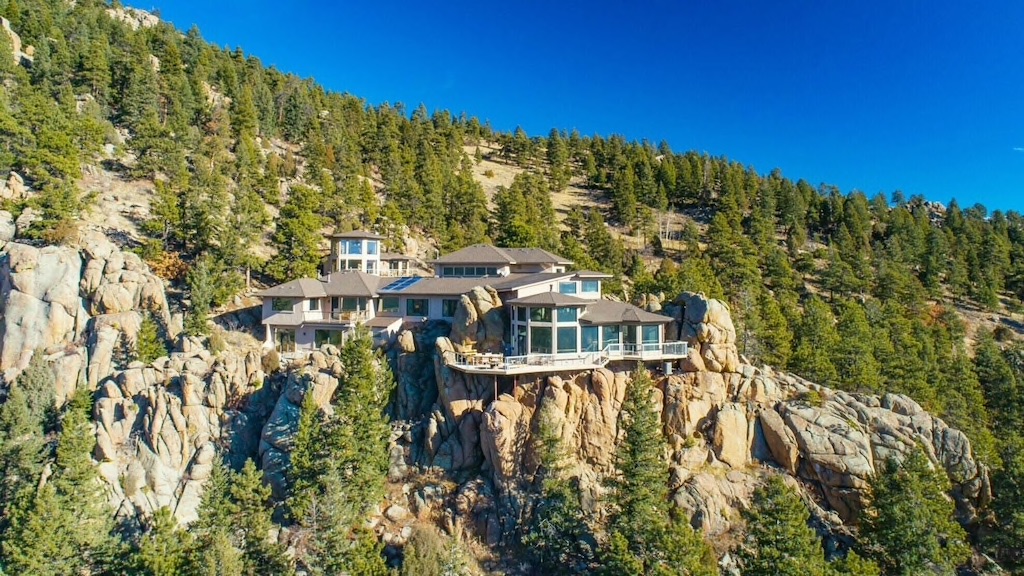 For an indulgent cliffside mountain retreat head to Evergreen, Colorado where you can rent a house right on the cliff with an indoor pool, 8 bedrooms, game room, theater, and more.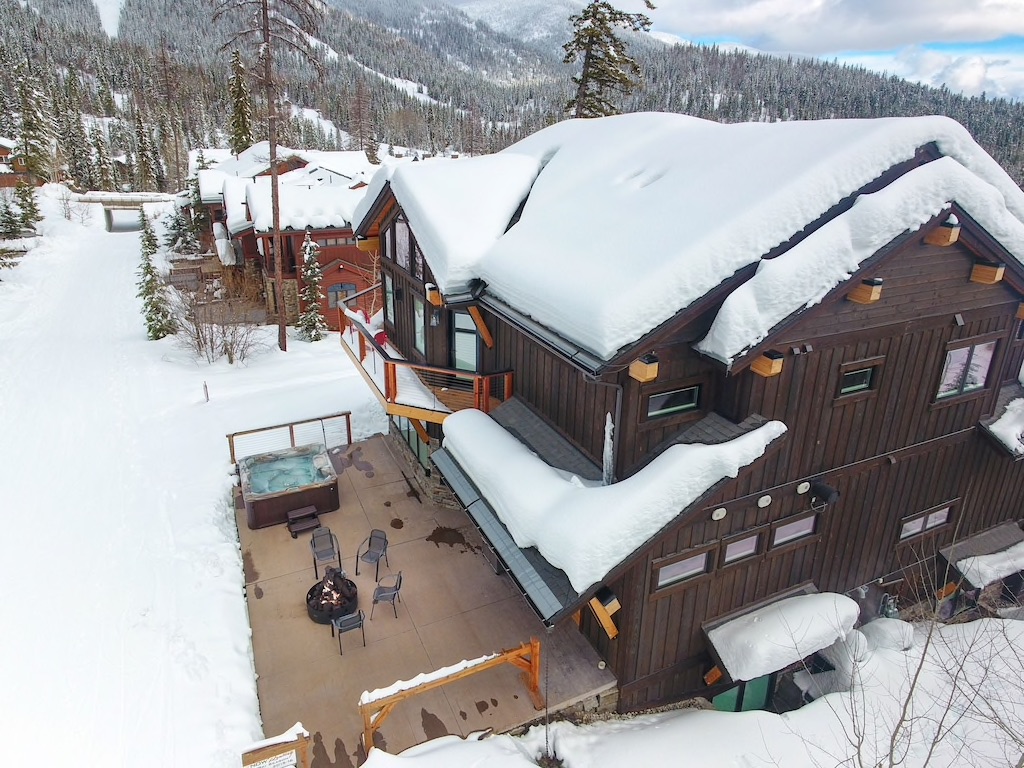 This ski-in ski-out in Whitefish, Montana makes the perfect base for large families looking to ski and relax with plenty of space. It sleeps 24 and has a hot tub, game room, fitness room and much more.
Beach Retreats
Cozumel is always the perfect beach getaway and an easy flight from the United States. Skip the resorts and instead opt-in for a luxury vacation rental on the beach. Our two favorite high-end rentals in Cozumel include:
The ocean-front villa pictured above with a pool, private beach, ability to sleep 10, and
A massive luxury villa that can accommodate 22, has two hot tubs, a water slide, an infinity pool overlooking the ocean, and more.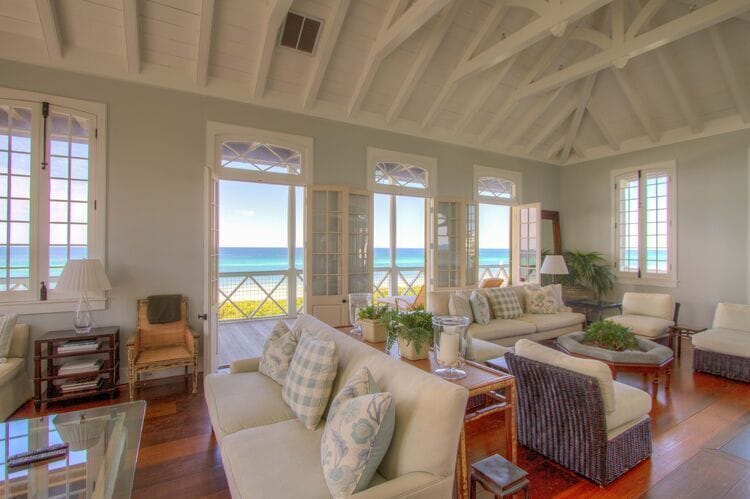 There's no need to leave the United States to find a fabulous beach VRBO. Here are some of the best in the US.
Rosemary Beach along Scenic 30A in the panhandle of Florida has a variety of upscale options. We love this stunning beachfront property with a wraparound front porch giving you epic views of the water. The town is walkable or bikeable and there are 3 community pools.
If you want something a bit more remote and excluded take a look at Melrose on the Beach on Daufuskie Island in South Carolina. This 6 bedroom vacation rental is situated in between an award-winning golf course and the beach.
Staying in high-end vacation rental homes is a great way to travel, especially to get the local flavor. But do your homework so you enjoy your stay!