One of my favorite ways to stay close to my kids when they were in college was to send a college care package. From treats to sustain through late-night studying to card games for fun with friends, there are so many items your college kid will appreciate receiving from home.
Here are eight ideas for college packages your student will love:
1. Welcome Box
After college drop-off, it's common for students to experience some homesickness. Send your student a box of love and encouragement. Include items like upbeat notecards, a candle that smells like home (or a diffuser if the dorms don't allow candles), a hug-in-a-mug, or a book of inspirational quotes. Other welcome items include gift cards for coffee or a local take-out place near their school. Include some family photos for them to display in their room. If your town still prints a local newspaper, throw that in too.
2. Snack Attack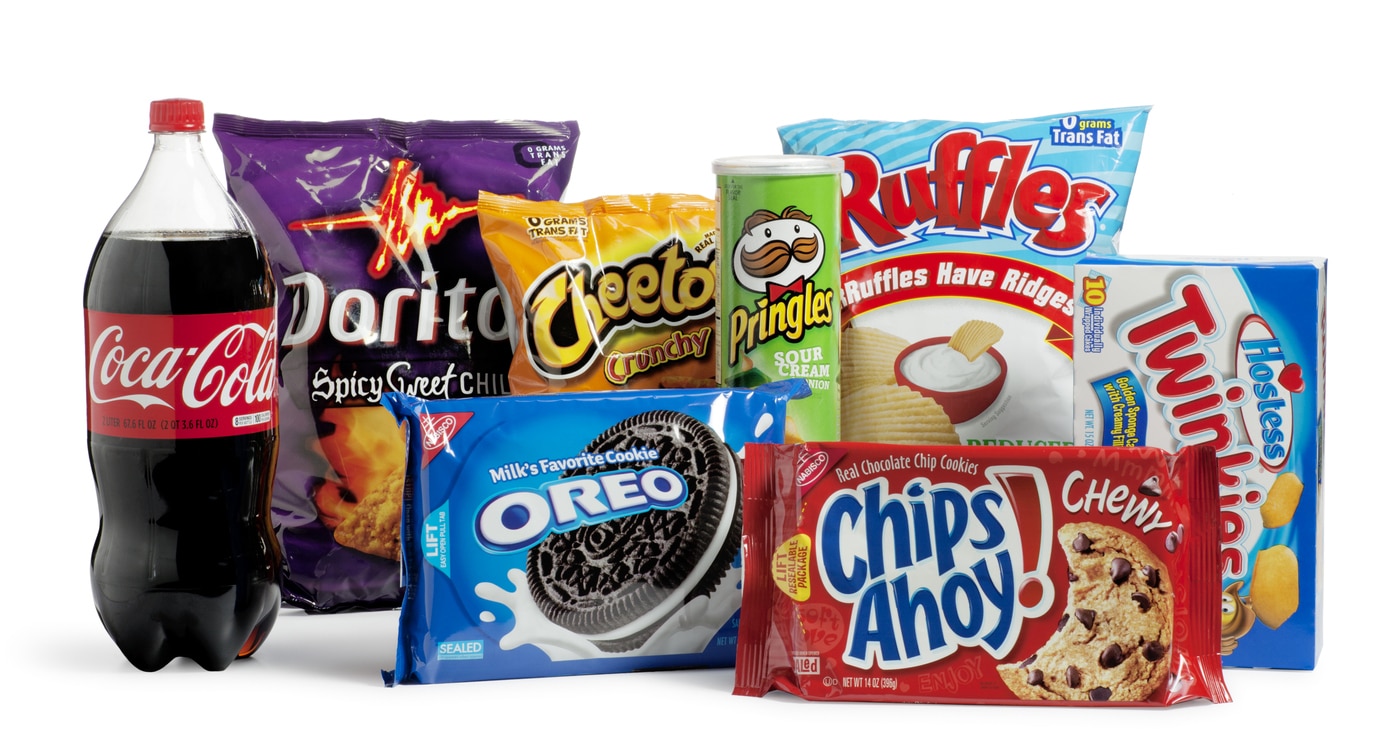 While almost every college campus has vending machines where students can grab a quick snack, that doesn't mean they wouldn't appreciate some goodies from home (that they don't have to pick up or pay for themselves). Fill the box with items that won't break in transit or melt if it's hot out, such as granola bars, dried fruit, beef jerky, gummy candies, microwave popcorn, or veggie sticks. You can put together a box of goodies yourself or use one of the many companies, such as College Box, that offer different varieties of snack boxes.
3. Keeping it Cozy
As the weather starts getting chilly, send your college student a box of warmth from home. A cozy throw blanket (or a combination blanket/ sweatshirt like The Comfy), flannel pajamas, a new pair of slippers, and a fuzzy pair of socks.
Add a mug, a box of instant hot chocolate or herbal teas, cookies, peppermint sticks, and a few bags of marshmallows for fun.
4. Mom's Chicken Soup
Nothing makes you feel worse than hearing that your kid isn't feeling well and they are far away from home. You'll want to make them a bowl of chicken soup or a cup of hot tea, but you can't. While it can be hard to send your homemade soup on your own, several companies can send soup almost as good as moms. Some companies to check out include Spoonful of Comfort, Blount's Family Kitchen Soups, and Grandma's Chicken Soup. If you prefer not to send soup, you can also send a care package that includes a paperback book, tissues, chamomile tea, a stuffed animal, and throat lozenges if they are sick.
5. Game Night in a Box
Yes, kids can play games on their phones, but they still enjoy playing old-fashioned board games with friends. To help your child organize a game night (or day) with their dorm mates, send a package filled with games that they can all play together. A few favorites include Scattergories, Twister Ultimate, Catan, and Monopoly. Don't forget to add regular playing cards and maybe some poker chips.
6. Spa Night Essentials
College can be stressful, especially during exam weeks. Send your kid some Zen with a box full of pampering. Fan favorites include hand and creams, lip balms, face masks, an ice roller, or a scalp massager will all be appreciated. To complete a night of relaxation, include a jigsaw puzzle or a few stress-decreasing coloring books, complete with crayons or colored pencils.
7. School Supplies
When my kids were little, they loved picking out new l supplies before the first day of school. Even though they are in college, they still may feel that sense of excitement they used to if you send them some study items. Fill the box with highlighters, spiral notebooks (good for note-taking and journal writing), pens and pencils, a pencil sharpener, sticky notes, paper clips, and bookmarks.
8. Baked Goods from Home
Nothing says "I love you" than some homemade goodies. Send cookies, brownies, Rice Krispie treats, bars, or banana bread. To make sure your treats stay fresh in transit, send priority or overnight mail. In addition, Domino Sugar offers these tips:
Choose baked goods that are moist, hard, and firm
Make sure to cool before packing fully
Wrap each item individually In food liners or parchment paper
Place in a box or aluminum container. Add tissue to ensure the baked goods are protected
Give the package a shake to make sure there is no movement
Place the box or aluminum container in a separate shipping box
No matter what you send your child, getting a package from home is always appreciated, and it reminds them that no matter where they are, they are always in your heart. Include a handwritten note to tell them how much you miss and love them.
Don't have time? Here are our top college care packages to click and send!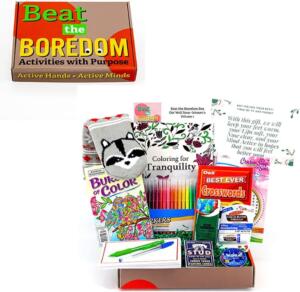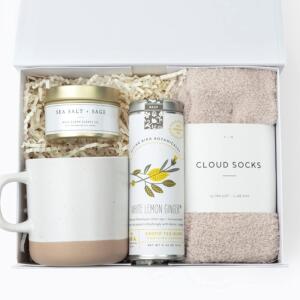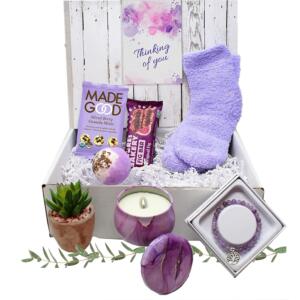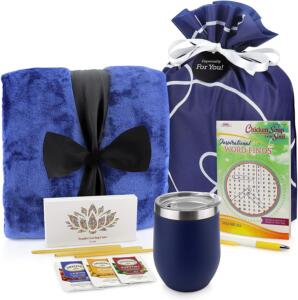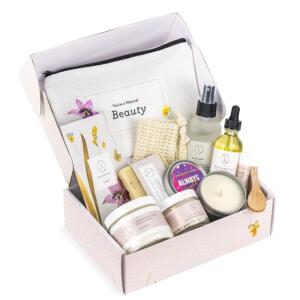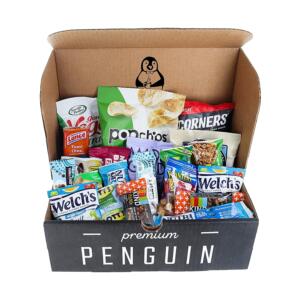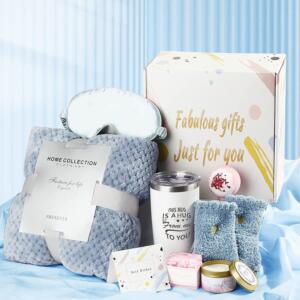 Read Next:
Graduation Gifts for High School Students
3 Tips for Living Your Best Life as an Empty Nester