Eggs – they're just about the most versatile protein on Earth, and cookbook author Joan Nathan kicks off her newest work with a recipe suitable for breakfast, lunch, dinner or a snack, made with a handful of eggs and just about any vegetables you happen to have on hand. But the provenance of this flexible find is not simple by any means. Joan Nathan provides the saga of the dish's fascinating origin halfway across the globe in King Solomon's Table: A Culinary Exploration of Jewish Cooking From Around the World.
If you're one to read a cookbook cover-to-cover like a novel, grab a cup of tea and prepare to set-a-spell; award-winning author and PBS television host Joan Nathan's tome is not just a collection of recipes, but a storytelling page turner. The renowned authority on Jewish cooking traces the history of the dishes she presents across continents and centuries, going back to the days of King Solomon when Jewish traders traversed the world in search of exotic ingredients fit for the lofty monarch's table. She follows the Jewish diaspora throughout the world, as migrants adapted the culinary traditions that have bound their culture together for millennia, to indigenous ingredients wherever they landed. The result of her research is a book  filled with recipes with exciting global flavor profiles made with modern techniques, all the more interesting when presented with colorful accounts of their history.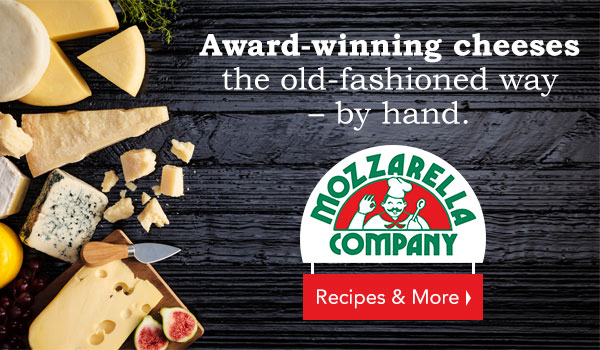 The numerous cookbooks Joan Nathan has written include the James Beard and IACP Award-winners Jewish Cooking in America and The New American Cooking, which led to a nationally syndicated PBS series. Joan Nathan has a gift for weaving fascinating details into her books while dispensing instructions on making delicious food. The new book is packed with appealing recipes of interest to any home cook with an interest in flavorful foods from around the world. It would make an especially nice gift to the home library of friends and family of the Jewish faith. The book is widely available at bookstores and on Amazon.com.
Here's that wonderful sample recipe she generously shared with headnotes and an end note suggesting year-round variations:
Azerbaijani Kukusa with Swiss Chard and Herbs
I thought it fitting to start the book with this easy and delicious herb-infused frittata, a living vestige of an early dish from ancient Persia and Babylonia. It shows not only the wanderings of the Jewish people, but also their good taste.
During the early Middle Ages, when Babylon was the rabbinic center that sent rabbis with their families and family recipes to the south of France, a common dish used by cooks of the region was kuku, an egg dish served warm or at room temperature. Found in southern French Jewish cookbooks today, the dish has wandered down to Morocco and back again to France, where it is served cold as an appetizer at weddings and other happy events and warm for breakfasts, lunch, or dinner.
This particular kuku morphed into kukusa (pronounced "kyu-kyusa") on the Silk Road and serves as a perfect example of a wandering comfort food. This recipe is from Stanley Yunayev, the father of the chef at Chateau de Capitaine, a restaurant in Sheepshead Bay, Brooklyn, who comes from the city of Quba, where in one neighborhood called Red Village the population has been almost entirely Jewish for more than fifteen hundred years. The first Azerbaijani Jews, so the story goes, were mostly mountain people, coming from Babylon sometime between 500 and 700 c.e. or maybe even earlier. No one seems to know. Thought to be one of the lost tribes of Israel, the Azerbaijanis are some of the last Jews to migrate to New York.
Yield: 6 to 8 servings
Ingredients: 
3 tablespoons olive oil
2 large sweet onions, sliced very thin
About ½ cup clipped chives
3 scallions, diced
About 8 ounces (226 grams) fresh Swiss chard or spinach, trimmed of stems and chopped
3 cloves garlic, minced
1 bunch cilantro, finely chopped
½ bunch dill, snipped
Salt and freshly ground black pepper to taste
1 teaspoon ground turmeric
8 to 10 large eggs
Handful of arugula or other bitter greens or herbs
½ cup (50 grams) walnuts, coarsely ground
1. Heat the olive oil in a 12-inch nonstick pan set over medium heat. Add the onions, chives, and scallions and sauté until golden, about 15 to 20 minutes.
2. When the onion mixture is golden, add the Swiss chard or spinach, garlic, cilantro, dill, salt and pepper to taste, and turmeric and cook for about 10 minutes over low heat, until any liquid released from the spinach and herbs is evaporated.
3. Whisk the eggs in a mixing bowl, then carefully incorporate the eggs into the vegetables and herbs in the frying pan, using a rubber spoon to smooth the surface. Cook covered, over low heat, for about 10 minutes, or until the eggs are set. The color should be deep green, almost black. Uncover and bring to the table in the frying pan with a handful of arugula on top and sprinkle with the walnuts. You can also serve this cut up at room temperature as an appetizer or snack.
Note: In Azerbaijan, the many variations of this dish include vegetables ranging from asparagus to eggplant to squash. In the summer, try experimenting with the bounty of fresh herbs that are available near you. I have made this dish with kale, bok choy, lovage, fennel fronds, and arugula and served it sprinkled with feta as well as the nuts. Just keep the ratios about the same, and you're sure to have a delicious dish.
Excerpted from KING SOLOMON'S TABLE by Joan Nathan. Copyright © 2017 by Random House. Excerpted by permission of Alfred A. Knopf, a division of Random House LLC. All rights reserved. No part of this excerpt may be reproduced or reprinted without permission in writing from the publisher.
If you are interested in a delicious collection of Prosecco recipes, try these warm weather cocktails.