Sponsored post.
If you love reading but don't always have the time or energy to sit down with a physical book, then audiobooks are the solution you've been looking for. This form of reading is gaining popularity for good reason – audiobooks are an easy and convenient way to read while on the go or multi-tasking (they can make doing dishes enjoyable)!
While there are a variety of different audiobook platforms available, there is one that stands out to us at PRiME Women: Chirp. Chirp is a game changer for those of us who want to read more and spend less. With curated daily deal recommendations, an ever-growing selection of titles, and no monthly commitments – Chirp is making reading more accessible and affordable than ever!
Let's explore the key reasons Chirp is our go-to audiobook pick.
An Overview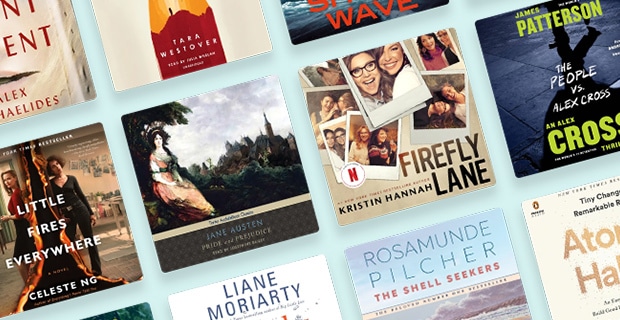 Chirp Audiobooks is a subscription-free audiobook service that provides access to an extensive library across countless different genres. Best of all? Chirp is committed to delivering high-quality content while offering unbeatable discounts on titles. By partnering with publishers, authors, and narrators directly, Chirp ensures that listeners get the best listening experience at an affordable price.
How it Works
1. Create your free account.
During account creation, you'll tell Chirp what types of books you enjoy. From New York Times bestsellers to mysteries or romances, Chirp will find great audiobook deals on the books you love.
2. Get personalized recommendations.
Chirp sends you emails with the best deals and discounts, hand-picked just for you. You can also explore Chirp's entire audiobook library online – there are thousands of amazing stories waiting to be discovered.
3. Stream or download
Chirp makes listening easy. Use their free audiobook app for iOS or Android, or stream your audiobook directly from the Chirp site. You can switch between devices so you can keep listening, whether you're cooking, commuting, exercising, or just relaxing.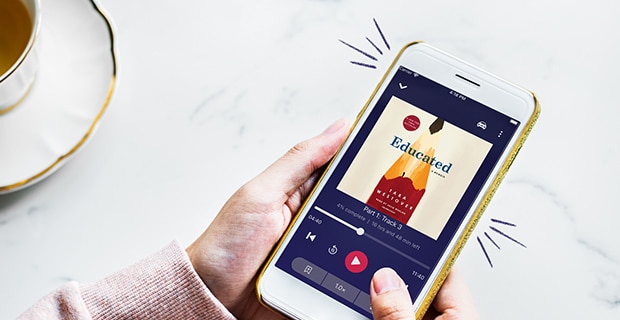 Daily Deals on Audiobooks
One of the best things about Chirp (and one of the reasons we love it so much) is their daily deals. You don't have to break the bank to buy your favorite audiobooks – Chirp features over 500 audiobook deals every single month!
Plus, the prices are truly unbeatable, with titles up to 95% off their list price. Whether you're looking for a suspenseful thriller or a heartwarming romance, you'll find your next favorite read at a fraction of the cost.
New members save even MORE. Use code PRIME30 to save an additional 30% on your first purchase!
No Subscription Fees
While a subscription service works for some, other listeners may not want to be locked into a monthly commitment or manage a credit system. With Chirp, you only pay for the books you want, when you want – and they're yours to keep! No more unused credits, pesky recurring charges, or hidden fees. Chirp offers freedom and flexibility to avid or casual readers alike!
Easy Listening
The ability to listen to audiobooks wherever you go is part of the reason we love this reading format so much! With Chirp, you can download your favorite titles for offline listening and enjoy them on the go. Chirp is compatible with desktops, smartphones, tablets, and Alexa-enabled devices so that you can listen to books anytime, anywhere.
Why Choose Chirp?
Chirp is truly changing the way we listen to audiobooks. They offer amazing audiobook deals without subscription fees. Their app is easy to use, and their editor-curated deal recommendations are spot-on.
Though not the only audiobook company in the game, Chirp gives us the best bang for our buck – plus, it's so fun to see what's new and on sale every day! Chirp offers a money-back guarantee, so you can try one today risk-free. But we're willing to bet that you'll love Chirp, and you'll be making your way through a lot of books this summer!
Never pay full price for audiobooks again with Chirp. Save an additional 30% on your first purchase with code PRIME30.