I have recently been helping many senior women sort out their LinkedIn profile. I am constantly surprised at how these sassy, successful women cannot look at themselves in the way they do their business. These women are chairmen of international organizations, have run their own businesses for years, have a portfolio of non-executive directorships or have just stepped down from being a chief executive or finance director for the last ten years. Yet, they cannot apply marketing principles to themselves – or their LinkedIn profile.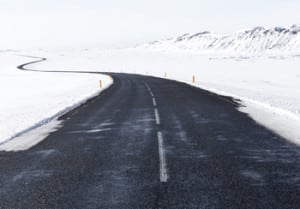 So over the Christmas break, here is what you should do to ensure you get maximum value from LinkedIn:
1. What is your personal brand?
Karyl Innis wrote a powerful blog last year about the importance of your personal brand. As she says, a personal brand is shorthand for how people think and talk about you.
You need to be clear about your strengths and why people should give you business, promote you or appoint you to that board position – if you aren't clear, then how can other people know what you are about?
Earlier this year, I gave a talk to 50 wonderful female directors in the hospitality and leisure industry. I checked out all the women's LinkedIn profiles the night before and was struck by how few stood out or were memorable. Their profiles were workmanlike to put it kindly. Most had just dumped a CV into their profile, not thought about how they wanted to be seen, what keywords a headhunter or conference organizer might be searching for or how they would stand out for particular expertise.
At the lunch, I asked how many were looking to be promoted further or win a non-exec position. Two thirds put their hand up. I was pretty brutal with them – I would not have given a second glance to anyone in that room. Yet, they were an extraordinarily talented group – just not telling others about their talent.
So, your first actions for 2016 are:
Decide what you want to achieve in the next year or two – whether promotion, a board appointment or winning business from a new sector.
Clarify what your own role and strengths are to achieve these – what do you want someone searching for you to think about you.
Think what words and stories you want in your profile to demonstrate this expertise.
2. Use your professional headline.
On LinkedIn, you can have:
120 characters, including spaces, for your job title or professional headline
2,000 characters including space for your Summary
When I give workshops on how to use LinkedIn strategically, I always ask the room to describe LinkedIn. Typical replies include Facebook for adults, professional networking, your online CV and usually one person at least says "a nuisance." What no-one has ever replied is "the world's most powerful business search engine."
I explain more about how search engines work in this blog, but essentially you want to think about the words people might be searching to find you – then include those words in your professional headline and summary.

One of the founders of Prime Women is Jan Fletcher OBE. You will see on her LinkedIn profile that she does not just put "Chairman, Rougemont Estates" which is most people's natural instinct. Instead, she has thought about how she is positioning herself and included "entrepreneur" and "property investment" which immediately gives you a snapshot of her breadth of experience. It makes you want to know more about her!
Have you noticed that when you search someone on Google, typically it is their LinkedIn profile coming up top – that is because of the power of LinkedIn's own search function.
You can also search for people on Advanced Search in LinkedIn. Go to your profile and the Advanced button is to the right of the search box.

Headhunters use LinkedIn as part of their search to find candidates. But LinkedIn prioritizes who it shows in the search, putting people with 100% complete profile first. I cover this in more detail in Directors' LinkedIn profiles but essentially you need a photo, professional headline, summary and connections.
So, your next actions are:
Make sure your profile is 100% complete (LinkedIn calls this "all star").
Think of the keywords and your brand – have you brought these to life in your Summary? Do you stand out for particular expertise and have you given examples to explain this?
3. Use LinkedIn to get to the top.
How many connections do you have? Did you start and abandon LinkedIn? Or have you got at least 500 connections? I would expect a successful Prime woman to have more than 1,000 connections.
Start using LinkedIn to build and stay in touch with your network, remind people you are there and gently bring in the interesting and innovative things you are doing.
Your final 2016 action list to do this is:
Research people you want to connect with – headhunters, potential clients, companies you want to work with.
Connect with them – don't just press the "connect" button. Write a personal message to them, comment on a blog they have written, mention you see they have been promoted and congratulations. Start a conversation.
Start blogging and post these on LinkedIn. Our ebook on How to Write a Top-Ranked Business Blog may give you some ideas about what you can write about to help you professionally.
Look at your LinkedIn updates regularly – if you see people mentioned who you want to stay in touch with, comment on their posts.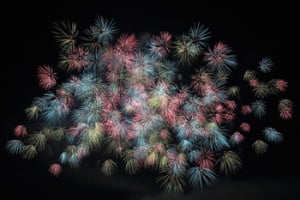 If you have personal ambitions for 2016, LinkedIn is one of the most powerful tools to help you achieve these. But, only if your profile is complete and up to date. Use it professionally!
Good luck!