Most of us know actress Sofia Vergara for her role on the hit TV series Modern Family. Her part as Gloria Delgado-Pritchett kept us laughing week after week, and the role as a doting mother wasn't far from her real-life relationship with her own son. She came to feel like a friend in our homes all those years. But she's held many other roles through the years, on TV and beyond, and amassed wealth as the face for several brands, all while dealing with drama in her personal life behind the scenes.
And just as we'd do with our own girlfriends, we celebrated the love she found in her 40s with Joe Manganiello and mourn its ending as he filed for divorce just after her 51st birthday in July. So, who exactly is Sofia, and how does she seem to look even better in her 50s than any age before? Keep reading for a peek.
Early Beginnings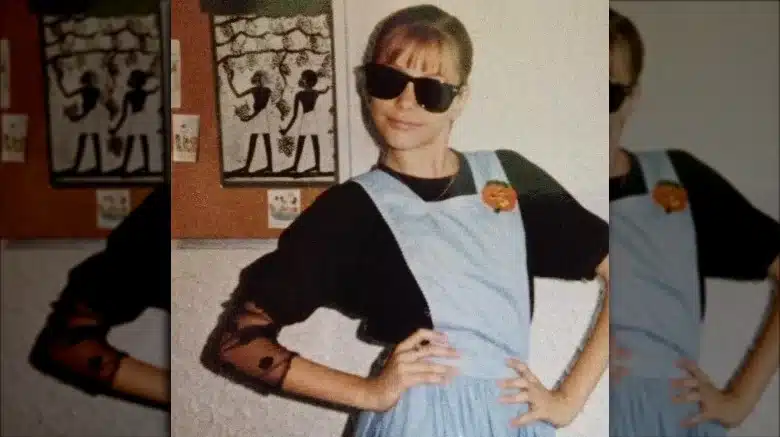 Technically her name is Sofía Margarita Vergara Vergara, and she was born on July 10, 1972, in Colombia. Her mother was a homemaker, and her father was a cattle rancher for the meat industry. Her five siblings called her "Toti."
She was discovered while walking on a beach in Colombia and was given offers to model and act, but she was apprehensive until her Catholic teachers gave their approval. At 17, she made her first appearance in a Pepsi commercial in Latin America. Her original goal was to be a dentist, and she studied for three years but left just two semesters short of graduation to pursue modeling and show business. She has been quoted as saying it was a decision she had to make each day, "Should I go to class or do I make money?"
Sofia married her high school sweetheart at the age of 18 and had her son, Manolo, in September 1991. They divorced just two years later, in 1993, but are said to still be friends.
In 1998, her older brother Rafael was tragically murdered in Colombia during an attempt to kidnap him. She wanted to get away from the unrest that led to his murder and emigrated to the United States, making a home in Miami, Florida.
Early Success
Sofia soon found some fame while co-hosting two television shows for Univision, and within a few years, she was finding acting roles in films including Chasing Papi (2003), Four Brothers (2005), and Tyler Perry's comedies Meet the Browns (2008) and Madea Goes to Jail (2009). To top it off, she even earned an ALMA Award nomination.
In 2009, she started in her role on Modern Family and remained in the role until 2020. She was nominated for four Golden Globe Awards and four Primetime Emmys. While in that role, she appeared in several films, including New Year's Eve (2011), The Three Stooges (2012), Machete Kills (2013), Fading Gigolo (2013), Chef (2014), and Hot Pursuit (2015).
To add to her onscreen work, Sofia did voice-over work for the animated films Happy Feet Two (2011), Escape from Planet Earth (2013), and The Emoji Movie (2017).
Judge Sofia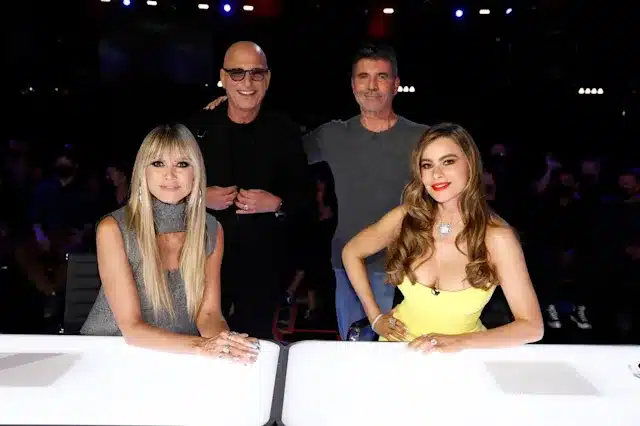 Since 2020, she has been a judge on the television talent show America's Got Talent.
In 2012, she was listed by Forbes.com as the highest-earning woman in U.S. television, earning $19 million in the previous 12 months. And she was named one of People magazine's "50 most beautiful people" and named by The Hollywood Reporter and Billboard as one of the most influential Latin women in Hollywood.
In 2015, she received a star on the Hollywood Walk of Fame, and that same year her annual income was reported at $28.5 million. By September 2016, Forbes reported that she was the highest-paid actress in television, bringing in $43 million that year.
All the while, she's been a rep for several brands and designed a clothing line and more. She's endorsed everything from Kmart and CoverGirl to RoomsToGo and Synthroid (medicine that is used to treat thyroid issues, something she battled at 28 and takes the medication for to this day).
She dated Nick Loeb and was engaged to him after two years, though they never married. They did, however, store frozen embryos, which he ended up suing her over in 2013, wanting custody of the embryos which he even named during the court case. She ultimately won the battle, but it took years, until 2021, in fact.
Sofia dated Joe Manganiello for six months before proposing to her on Christmas Eve, 2014. They married about a year later and stayed married until he filed for divorce in July of 2023. The divorce petition cited "irreconcilable differences," though some reported his desire to have children was the deciding factor. Their joint statement stated, "As two people that love and care for one another very much, we politely ask for the respect of our privacy at this time as we navigate this new phase of our lives."
Always a Beauty
So, how, at 51 now, does she stay so beautiful through all the ups and downs?
She acknowledges she's a beauty junkie, with a closet full of products she admits to using. She also swears by prevention, saying, "Once you get the wrinkle, once you get the sagging neck, that's it. There's no cream that is going to fix you."
That said, she has acknowledged using calming products to help with the rosacea she says she got under being high-heat lamps on TV sets. She stays away from rich moisturizers and oils and keeps it simple with a gentle eye makeup remover and Cetaphil cleanser. And sunscreen. She calls it the most preventative, anti-aging product you can use. After she washes her face, she uses calendula oil, and at one point even admitted to sleeping in saran wrap "and [applying] coconut oil everywhere."
She also makes it clear her diet is tailored for clear skin, eating vegetables and blueberries and drinking green tea. At night, she makes chamomile tea with a spoon of powdered collagen. Along with water to stay hydrated, which she says is "the most important part of any beauty routine."
All we can say is keep it up, Sofia, because it's clearly working for you.
Read Next:
The Unstoppable Journey of Jennifer Lopez
The Fab 4 Are Back and Better Than Ever!