I remember the day I watched the "Freedom '90" video on MTV for the first time. Thanks to the British band, Wham!, lead singer, now solo artist George Michael was an amazing belter and dancer and a natural-born lyricist. Sitting on the floor in front of my parents' console television, I was in utter awe of the beauty this particular video beheld and its uniqueness. Not once did it show Michael throughout its entirety. Instead, it was four gorgeous women with the confidence I only wished I'd had at 18, alongside a few male models. They lip-synched to Michael's lyrics, all the while stunningly unflawed in flawed surroundings.
These women were the supermodels of the 1990s, and they were on every fashion runway. Their beauty, in both print and video, made us buy everything from Calvin Klein jeans to Meaningful Beauty. (Yes, I own the entire line. And yes, it works.) As a young lady, I ran to the tele when I heard their voices to see what they were wearing and tried to emulate their hair and makeup styles. (I wanted Crawford's natural-looking face-framing highlights in the worst way.) I even purchased Cindy's "Shape Your Body" workout video – and rarely got through the entire thing before being out of breath.
Linda Evangelista, Naomi Campbell, Christy Turlington, and Cindy Crawford were THE "It" girls. Gracing the covers of every fashion magazine (remember the time they airbrushed Crawford's signature mole from her face?) and could be spied on the pages as well. Sure, they've had their share of ups and downs, but fast forward to the present day, and you'll see them looking back and smiling at their lives.
So, the big question is, "Where Are They Now?" It turns out the answer is they never left. Next month, a four-part docuseries called "The Supermodels" featuring the ladies will premiere on AppleTV+, so there's no better time than the present to play catch up. Here's a look at the still gorgeous but much-more mature Fab Four of Modeling and what they're proud of.
Naomi Campbell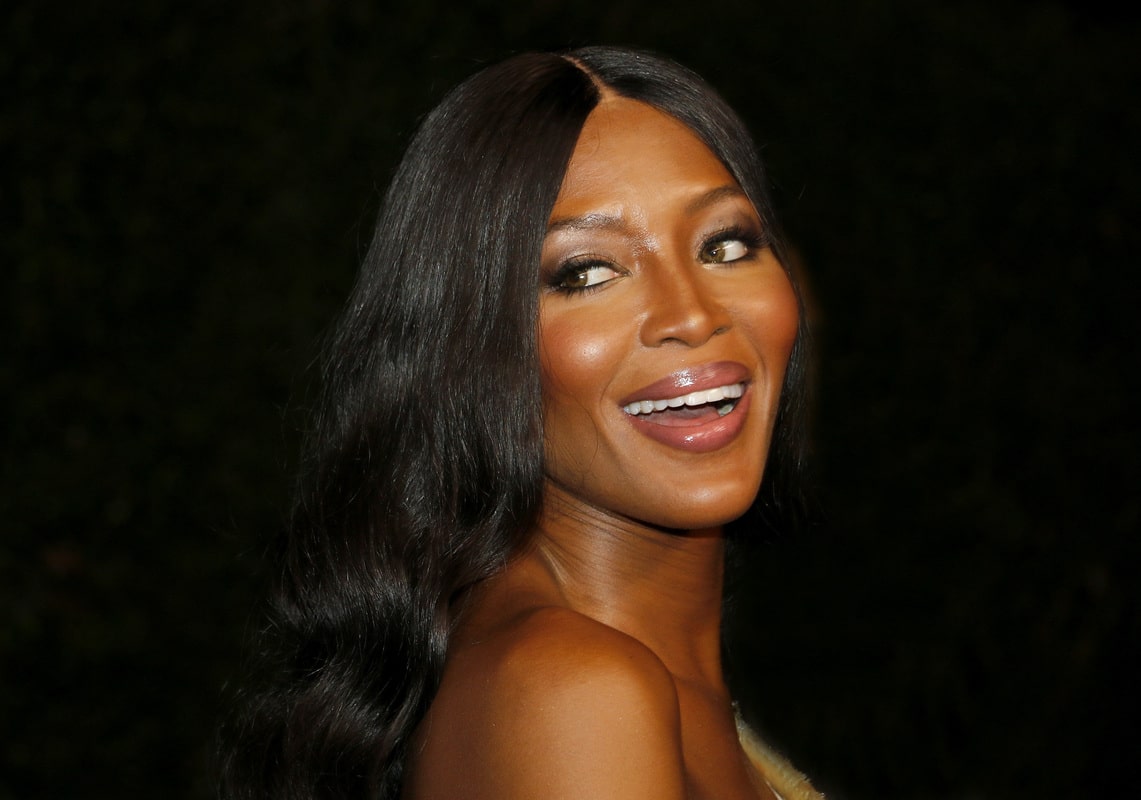 Born in 1970, Naomi Campbell grew up in England. She started modeling at 15 and was the first black woman to appear on the fashion magazine covers of Vogue France, British Vogue, and Time. Both an actress and singer, she brought her beauty and brains to The Face reality show (side note: she was also in Cool as Ice, starring Vanilla Ice, but we don't talk about that).
In 2019, Campbell locked down her first-ever beauty product contract with Nars. The following year, thanks to the pandemic, she began her YouTube web series, No Filter with Naomi, where she brings on guests and has some pretty cool interviews.
Compliments of her ability to bring fashion internationally, Naomi was awarded an honorary doctorate from the University for the Creative Arts. This year, she was one of the stars of Victoria's Secret Icon Collection along with Gisele Bündchen and Candice Swanepoel, which features beauties from both the 1990s and 2000s.
Linda Evangelista
Born in Canada in 1965, Linda Evangelista has graced the covers of fashion magazines over 700 times. A "muse" of fashion photographer Steven Meisel, her career began with Elite Model Management in 1984. In 2008, Fashion File gave her the ultimate title of "The Greatest Supermodel of All Time."
Known for her work ethic, Karl Lagerfeld commented that no one was more professional. One of the first print models to successfully crossover to the runway, she was considered a chameleon for how she often reinvented herself.
Unlike many other supermodels, Evangelista didn't go into acting or singing but entirely focused on modeling until she retired in 1998. She returned in 2001 in a big way: on the September cover of Vogue magazine. In September 2016, Linda reunited with supermodels Christy Turlington and Naomi Campbell for the Elephant Crisis Fund. The same year she was given the titles of Creative Director and Vice President of the Erasa Skin Care brand.
Cindy Crawford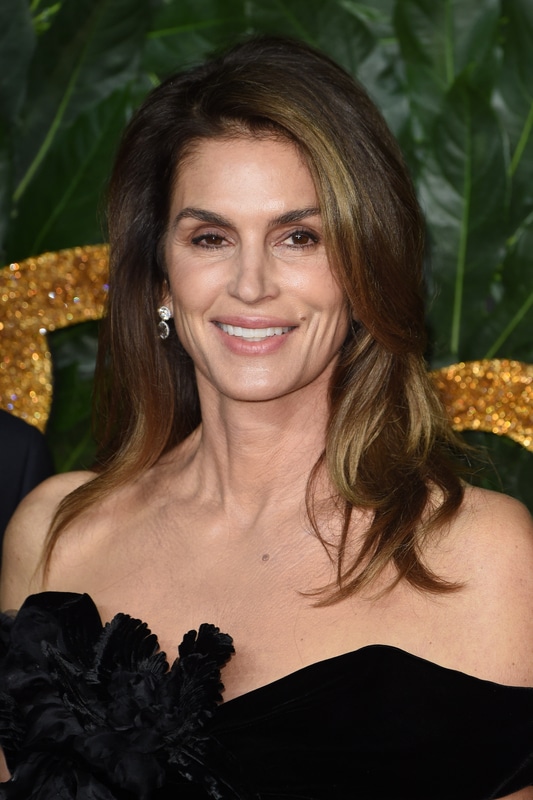 Born in DeKalb, Illinois, in 1966, it seems that Crawford hasn't aged a day. She started her career as a local department store model during high school, and it steamrolled from there. At 17, she entered Elite's "Look of the Year" modeling contest and landed in the national finals.
It wasn't until 1987 that Crawford began making international headlines. With a quick appearance in "The Secret of My Success," by the time 1990 rolled around, she was on the cover of British Vogue with models Christy Turlington, Linda Evangelista, Tatjana Patitz, and Naomi Campbell. In 1998, she had been in over 500 fashion magazines, was in several music videos, and walked runways from Versace to Chanel and everyone in between.
In 2000, Cindy quit modeling full-time, and in 2005, "Meaningful Beauty," a skincare line that she partnered with Jean-Louis Sebagh, was released and became popular thanks to infomercials. The same year, she released the "Cindy Crawford Home Collection," featuring comfortable furniture pieces.
A mother of two grown children, her daughter, Kaia, is now a model herself, and her gorgeous looks have been compared to those of Crawford's.
Christy Turlington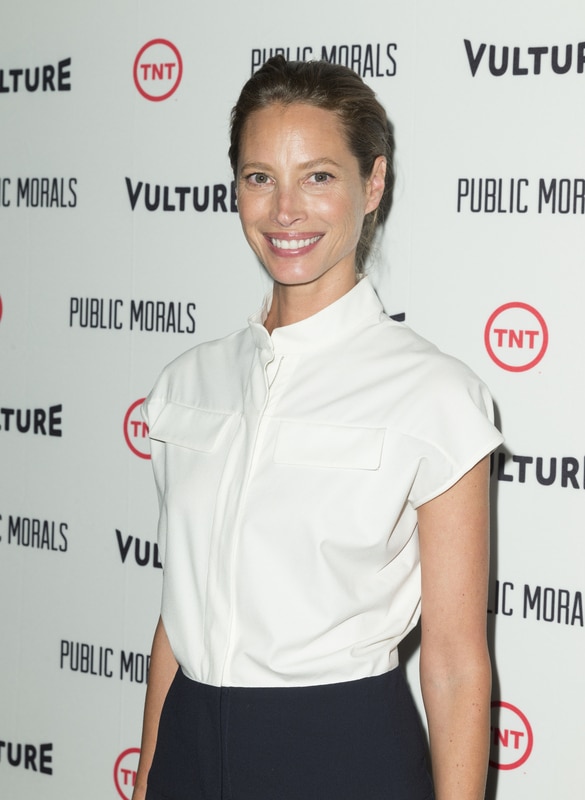 Last but definitely not least is Christy Turlington. Born in Oakland, California, in 1969, Turlington has her own share of accolades. Beginning her modeling career at age 14, compliments of being discovered by local Miami photographer Dennie Cody, she worked part-time at it until she graduated from school. When she turned 18, New York City was her next stop, and she was called "the most beautiful woman in the world" by Vogue magazine editor Grace Coddington.
Frequenting fashion runways for Marc Jacobs, Calvin Klein, Valentino, Versace, and countless others, she became a supermodel in the late 1980s and 1990s for her unique look. Turlington starred in a couple of music videos herself, including "Notorious" by Duran Duran.
One of the first testers for the Apple Watch, she was filmed using it to train for a marathon in 2015. These days, she's an ambassador for Product Red and CARE, practices yoga, and is a partner in the ayurvedic skincare line Sundari.
Read Next:
Featured Women: Jamie Lee Curtis
The Unstoppable Journey of Jennifer Lopez