When choosing the perfect walking shoe, the choices can be overwhelming. There are so many colors, styles, and brands to choose from, but it's best to take note of the various features of the shoe. Overweight women require specific elements in walking shoes for their best health and comfort. Some of these include support, wider fit, cushioning, slip resistance, lightweight, and breathability. The shoes listed below contain several of these qualities to help you find the perfect shoes for you!
19 Preferred Pairs for Overweight Women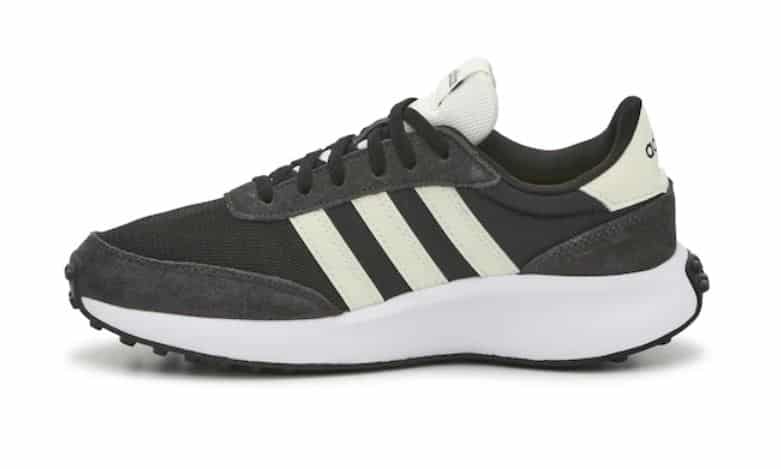 Shop the Adidas Run 70s Sneaker! Sport style merges with uncompromising comfort in the Run 70s sneaker from Adidas. This running-inspired sneaker is made with high-performance recycled materials and features a breathable upper with at least 50% recycled content to ensure sustainability, a cushiony midsole for high responsiveness, and a rubber outsole for enhanced grip.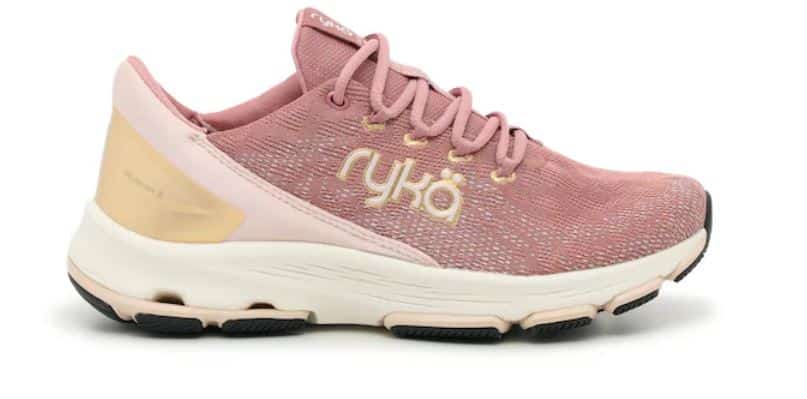 Take on a tough workout or a walk around the park in the Devotion X walking shoe from Ryka. The lightweight design and EVA midsole ensure a comfortable ride. It's available in three colors ranging from sizes 6-11.
These shoes have an amazing cushioning experience provided by Fresh Foam technology, providing essential stability. This shoe is built for the long haul and designed for comfort all over and is available in five colors ranging from sizes 5-13.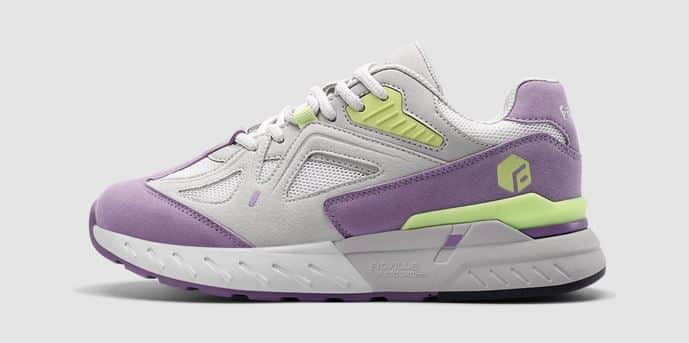 When it comes to a great pair of walking shoes, it's hard to beat FitVille's Rebound Core. Designed specifically for people who have wide feet or foot problems, they apply a wide-toe box design and patented PropelCoreTM sole to offer maximum comfort and top stability. These patented dual-density soles bring your feet both arch support and unprecedented cushioning comfort to keep you going strong mile after mile. This shoe is available in three different colors in sizes 5.5-11.5.
This is one of Hoka's most cushioned shoes! Because of its design, it offers structural support and maximum breathability. The tongue and collar are comfortably padded, providing an excellent in-shoe feel. This shoe is available in ten different colors in sizes 5-11.
This shoe is known for its excellent stability and motion control, making it suitable for overweight individuals. It provides ample cushioning and has a roomy toe box for added comfort.
ASICS is renowned for its gel cushioning system, which provides excellent shock absorption. This shoe offers stability features, such as a supportive midsole and a broader base, making it suitable for overweight walkers.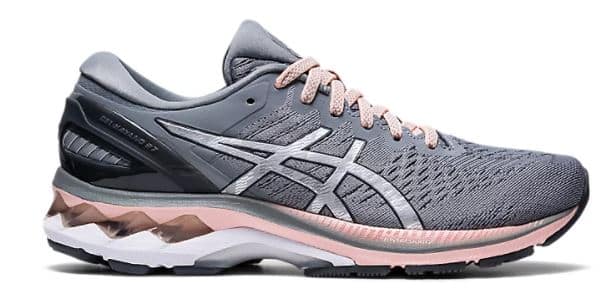 This shoe does the perfect job of providing extreme comfort while also having advanced support. It helps keep your foot cool because of its redesigned mesh upper, and the sole is more flexible to improve the natural roll of the foot. This shoe also helps the impact of walking to feel softer and smoother. It is available in three color variations with sizes 5-13.
This shoe provides good arch support and cushioning, ensuring a comfortable walking experience. It features a durable construction and has a wider design to accommodate larger feet.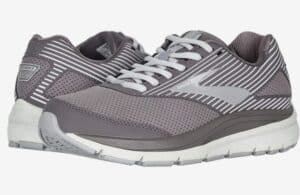 These shoes are excellent walking shoes. They have a lightweight removable insole that provides cushioning for all-day support and comfort. These shoes have a durable rubber outsole making them slip-resistant while providing stability and grip. They are available in two colors and range in size from 5-12.
These shoes do a great job of giving you comfort while also reducing shock on your feet. The rubber sole is not only durable, but it absorbs shock – making it excellent for grip and traction on your steps. There is a removable contoured liner inside for additional comfort. There is also a wider size option to accommodate women with wider or swollen feet. Available in three colors and sizes 5-11.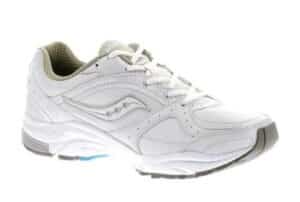 This shoe provides amazing support and is flexible enough to fit wide feet. It is cushioned in both the forefoot and rearfoot, making it super comfortable, and the ProGrid technology in the heel helps with shock absorption. It is available in three colors and sizes 5-12.
These shoes are lightweight and comfortable. The footbed accommodates orthotics, is removable, and can be replaced if you need a new one. The shoe is lined with mesh for increased breathability. The rubber outsole helps with stability and absorbs shock. This is also a very wide shoe, making it more comfortable for wider or swollen feet. The shoe is available in three colors and in sizes 5-12.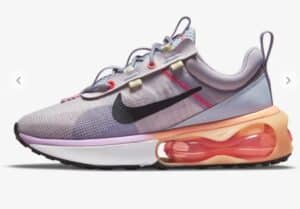 These shoes are not only good for your feet but also for the environment! They are made of at least 20% recycled materials. While they are not only environmentally friendly, they are beyond comfortable. Nike's innovative air system provides an incredible sensation to your foot, and the midsole is layered into two sections of foam. With all-over padding, these shoes are sure to be your comfiest yet. They are available in five different color options from sizes 5-12.
This is another sustainable shoe option as it is made of at least 50% Parley Ocean Plastic. While being eco-friendly, it is also fashionable and comfortable. This shoe has extra lugs on the outsole that help it have a more centered step, and the inside of the shoe has foam on the upper and around the heel. The Linear Energy Push system inside the midsole makes it more responsive than ever before.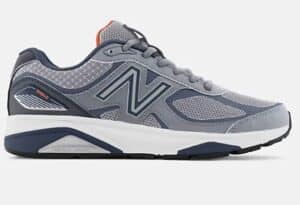 These shoes provide outstanding stability, and they have you covered whether you are exercising or standing on your feet for hours. They are made with performance foam that provides a soft rebound and superior support. The shoe is offered in several width options, from narrow to XX-Wide, to provide optimal comfort. They are available in two colors from sizes 5-13.
These shoes are lightweight, flexible, and have a cushioned midsole for comfort during long walks. They also come in wide-width sizes.
These shoes are amazing for working out and standing on your feet. They offer a roomier forefoot and narrow heel to reduce slipping and provide better support. With WaveSpring Technology, this shoe gives you a bounce in your step, and the soft cushioning throughout the shoe provides maximum comfortability. They are available in several different width options, which is great for women with swollen feet. The WaveWalker has two colors and ranges in size from 6-12.
These shoes are perfect for fitness training, walking, and standing. Padding is found throughout the shoe, and they also have a memory foam insole. They have a breathable mesh, supportive overlay, and a smooth midsole, creating the perfect combination for a supportive walking shoe. These shoes have a sporty look, are available in one color, and come in sizes 5-12.
When it comes to finding the right pair of walking shoes, it's all about personal preference. You should consider good cushioning, pain relief, foot issues, and arch type. The right walking shoes should have a good fit at an affordable price, supporting a healthy lifestyle that will help alleviate health issues like knee problems, lower back issues, or any potential foot problems like plantar fasciitis. Try to find the right shoes for you because the right fit and good support can keep your feet in tiptop shape and keep you walking for miles.
Read Next:
Chic Tall Boots To Add To Your Shoe Rotation This Year