The term 'work dresses' might make you think of padded shoulders and business-like buttons. It might evoke memories of high heels in your purse while you commute in a pair of comfortable sneakers. Well, if so, you're living in the past. Because when it comes to office fashion, the preferences and styles run the gamut, and what you wear to work doesn't have to be boring or uncomfortable. Slacks? Sure. A-line skirt? Definitely. Heck, many offices even allow jeans these days or city shorts, if they're appropriate (and with the summer heat, we definitely need the option!).
But having a collection of go-to, flattering, stylish dresses that not only look good but are office appropriate makes getting ready for work fun. We compiled a list of some of our favorites, and as you peruse it, you'll see there's something in pretty much every category. While lengths stay just above the knee or lower, the fabrics, styles, fits, and flares cover all the bases. Find a couple that will take you from work to a patio in a seamless transition.
36 Work Dresses for Mature Women
Disclosure: This post contains affiliate links.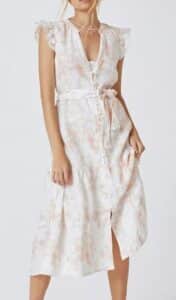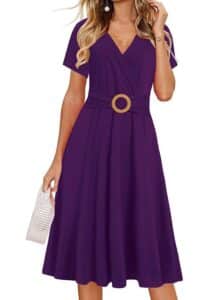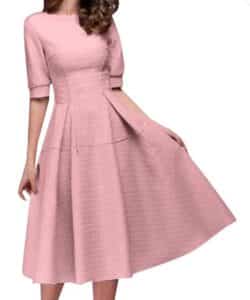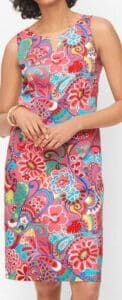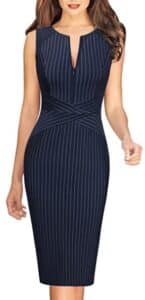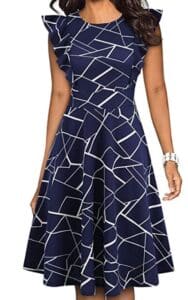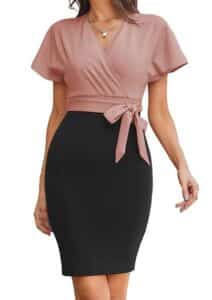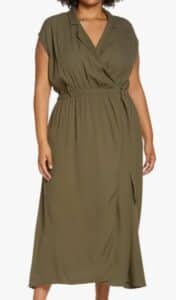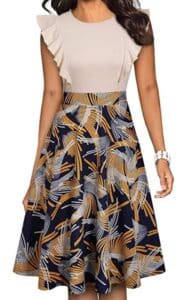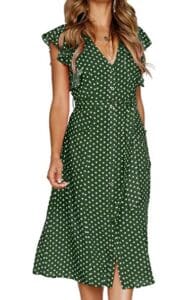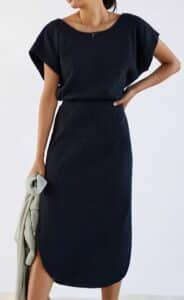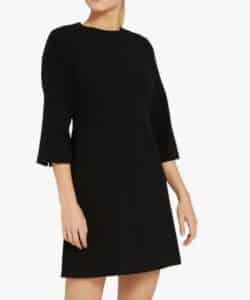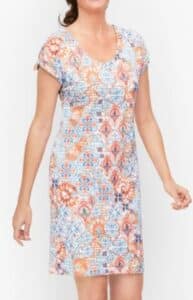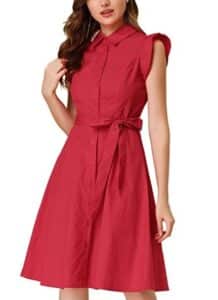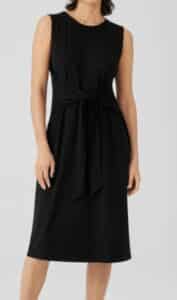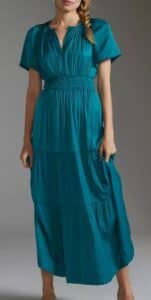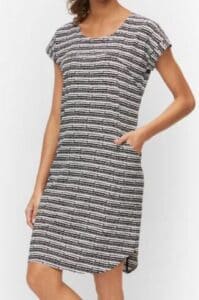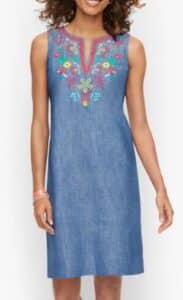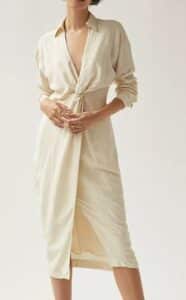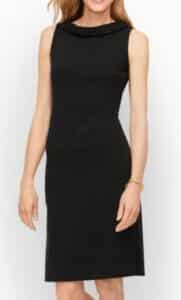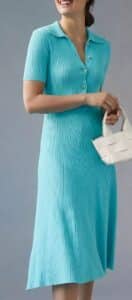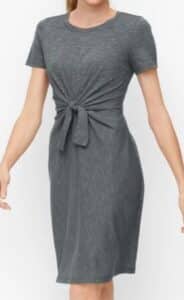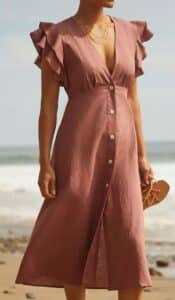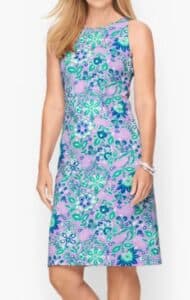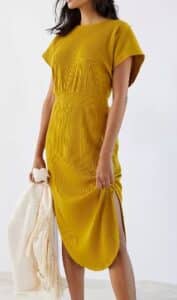 Read Next:
Heat Up Your Summer Fashion with Hot Weather Dresses
Eye-Catching Sandals for Every Occasion