This autumn, it is easy to embrace the boldness of your femininity through fashion; skirts have exploded on the runways, and in stores in a wide variety of shapes and fabrics. There are so many trends in skirts right now you could throw a dart, blind, and still not miss them!
Here are a few tips on the latest trends to consider when you're shopping:
One of, if not the biggest trend, is the throwback to pleated skirts. Velvet, sweater, metallic, and sophisticated prints lead the way in textiles. The classic A-line cut prevalent in this trend is flattering to every body type.
Vivid hues you can practically taste have saturated textiles this fall, from your more go-to-autumnal tones of oranges and reds, to the sumptuous jewel-toned blues and greens. Move over black – there's a new basic in town. Dressing in a color-block style is a great way to explore this trend. Think of your solid-colored wardrobe pieces as entirely interchangeable, as the mix-and-match coordination seen in the 60s and 90s has come full circle in a very modern way.
If you're headed out for the evening, think about the early 1980s as you select your wardrobe for the night; the glamour of the disco-end of the 80s, with soft curls and sequins has driven trends in evening-wear, from nights out with friends to holiday cocktail parties, there is a perfect statement skirt, coat, dress, or top, singing with sequins to suit your style.
Leather is another big trend this fall/winter in fashion. It is everywhere from trimmings to complete ensembles. Plenty of designers now have moved to fair trade leather, vegan leather or faux, so it will be easy to find your guilt-free option here. The aformentioned trend towards the early 80s has been an influence here, but many of the darker leather options feel like a nod to the future, and evoke styling seen in many Sci-Fi movies. It is sleek, sophisticated, oily and mysterious.
The 'Western' trend has brought a lot of the leather to the forefront, as well. There's a return to the camel/fawn end of brown in skirts, but deep reds and rusts emerge, also, inspired by the canyons of the Wild West. The skirts have become long and sweeping, or embellished with ties, fringe and bridle elements. Often the leather is represented in a suede to soften it toward the romanticism of the era. Plaid is an offspring of this trend, and is also everywhere.
Here are our Top 10 favorites for this season: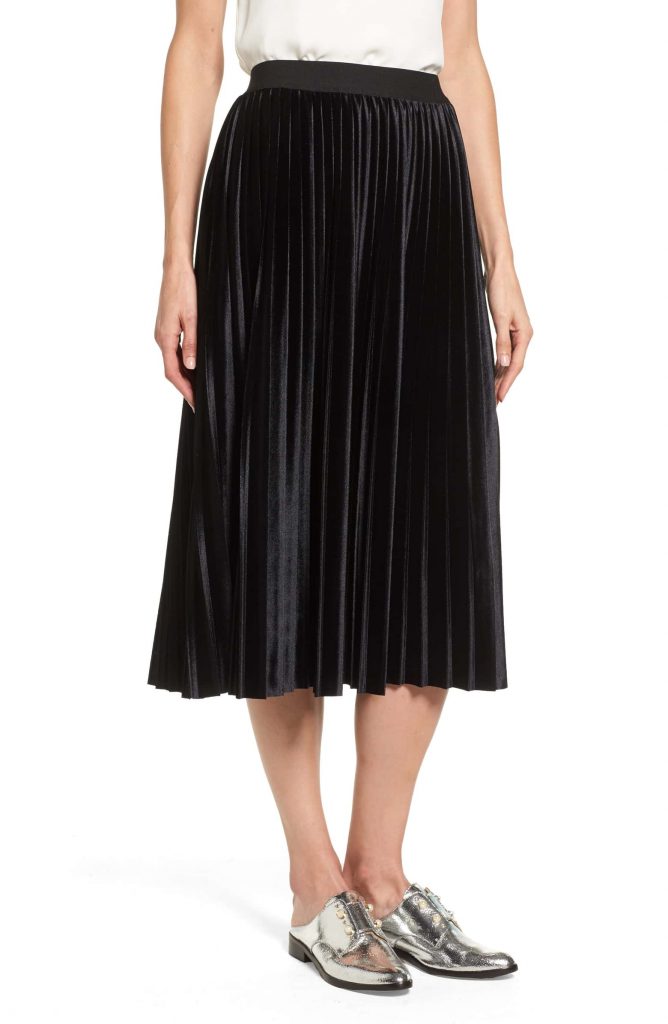 Halogen, Pleated Velvet Skirt, $79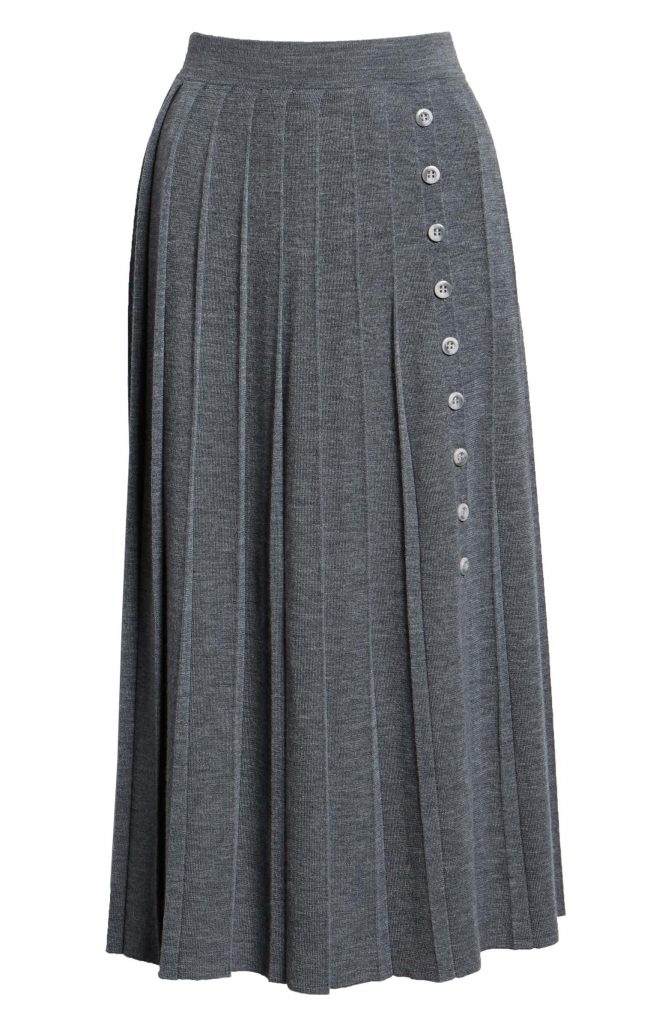 1901, Pleated Sweater Skirt, $89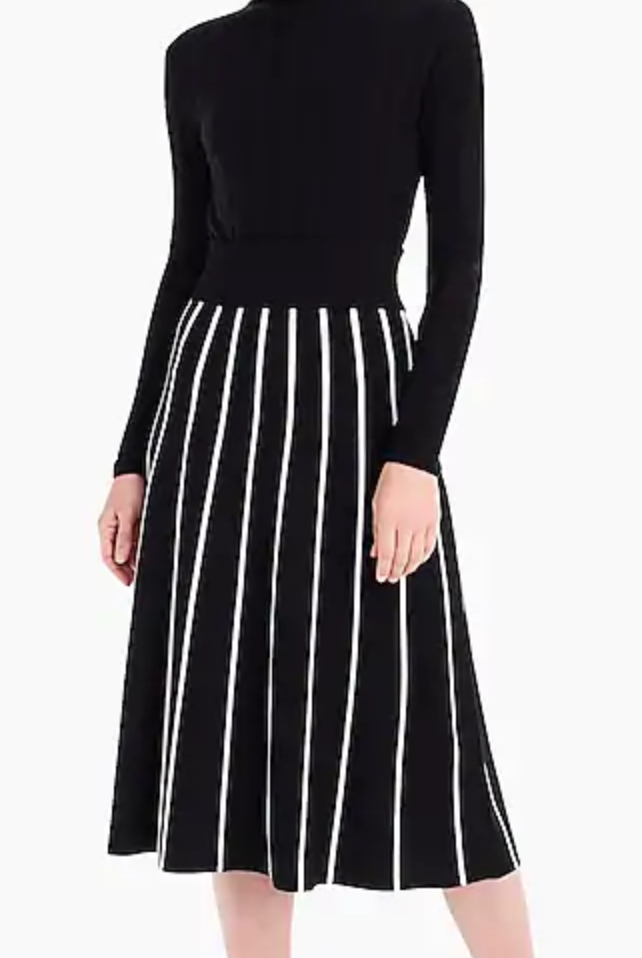 J. Crew, A-line Sweater Skirt with Contrast Piping, $90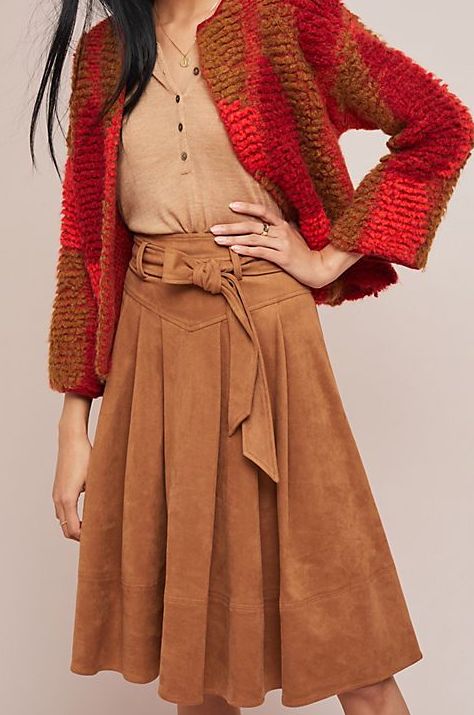 Anthropologie, Faux Suede A-line Skirt, $118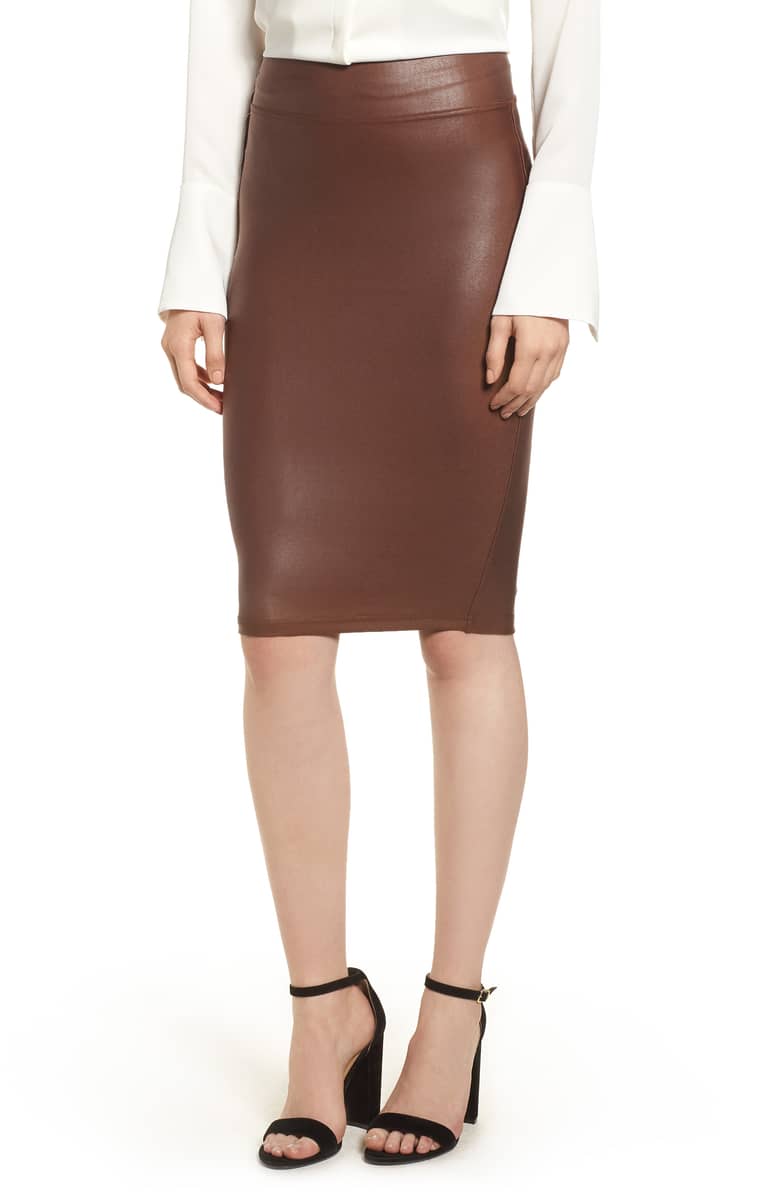 SPANX Faux Leather Pencil Skirt, $118 (in multiple colors)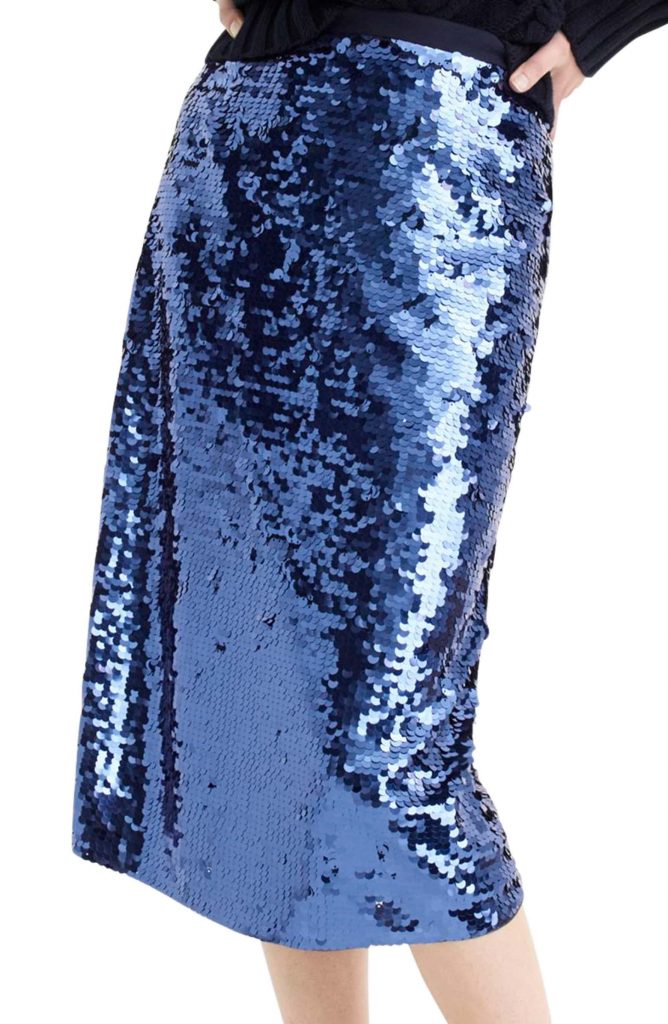 J. Crew, Sequin Pencil Skirt, $198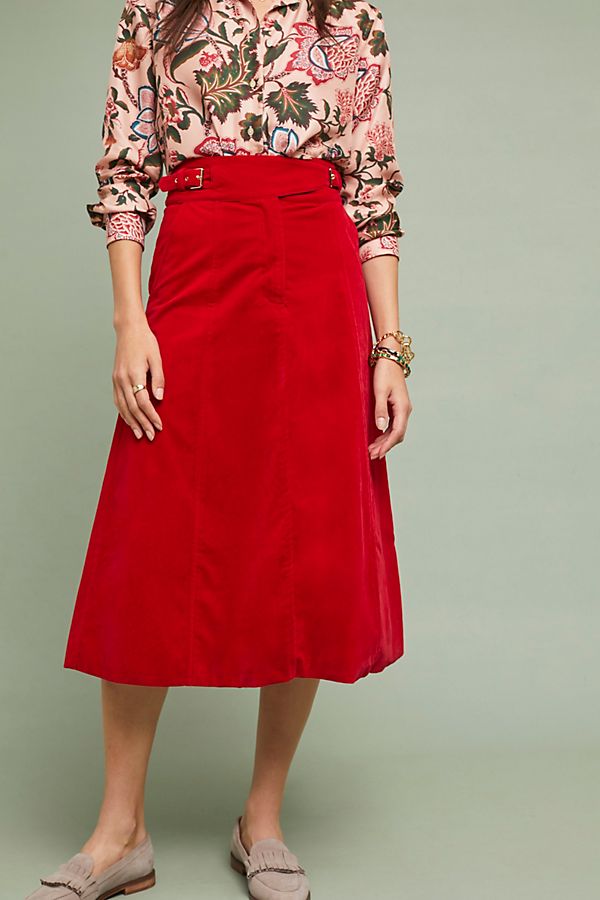 Anthropologie, Regal Velvet Midi Skirt, $268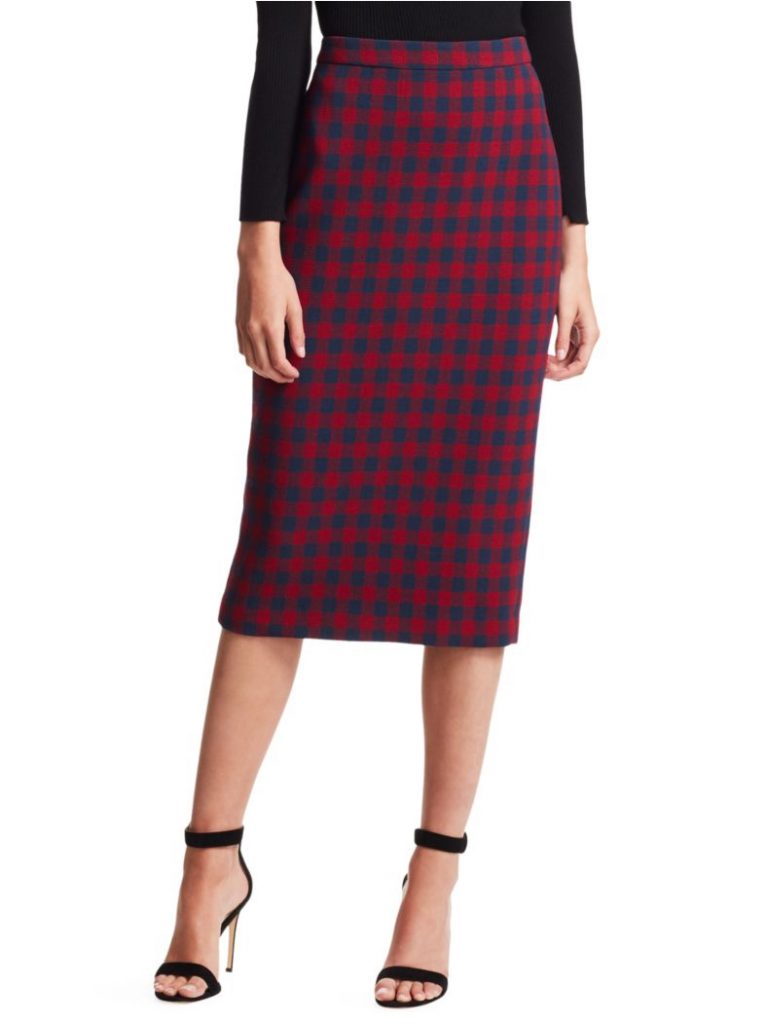 A.L.C. Check Wool Pencil Skirt, $395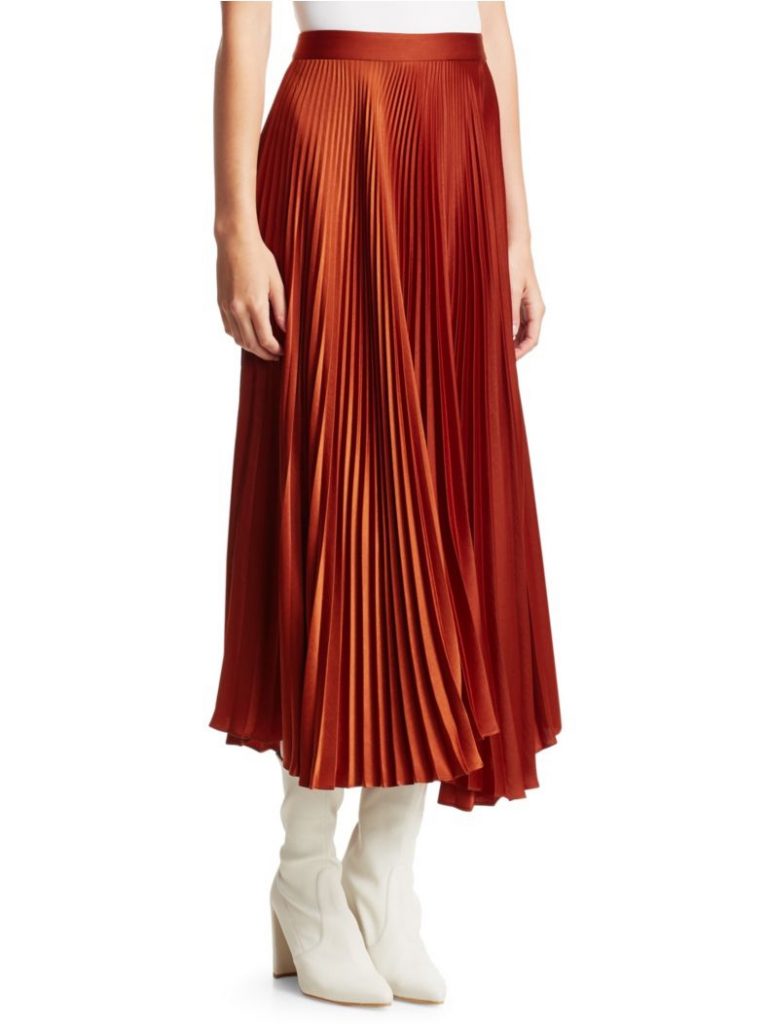 A.L.C. Pleated Midi Skirt, $575