This month's wardrobe essential is a no brainer, and my almost daily go-to uniform. A great pair of jeans. They were a constant throughout the years. What did I wear every day in college? Jeans. What did I wear almost daily in my first jobs at ad agencies? Jeans. (There is some strange assumption that in order to be creative, writers and graphic designers have to wear jeans – which meant I was in my 30s before I had to purchase actual business clothing. But I digress.) What do I don each weekend to putter around the house, stroll through the mall, or to sink into a cushy seat at the movies? Jeans.
Then one day, the jeans I so loved (Levi 501's) betrayed me. I tried on the same brand and size I had purchased for 15+ years and they didn't fit. Was it me? Had the manufacturer changed something? Betrayal! NOW what would I do? I'll tell you what. Curse. Cry. Scream. Stand in one dressing room after another with a mile high pile of denim looking for a new favorite and walking out frustrated, disgusted and depressed.
Shopping for the right pair of jeans that is comfortable, flattering, and that makes your butt look AWESOME, or at least DECENT is as daunting as finding a swimsuit you're willing to wear in public. It's humbling. It's terrifying. It's headache inducing.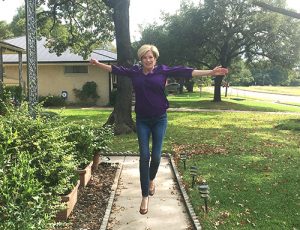 I wish I had the answer for us all. The one brand that would do everything we want it to do, but I don't. We are all shapes and sizes and what one person wants isn't the same as what someone else prefers. Straight leg, skinny, boyfriend or bootcut styles can flatter or flop. However, in my endless pursuit of the perfect pair of jeans, I have found a few styles that I really like. Jeans that aren't trying to humiliate me. Jeans that make my butt think it's 20 years younger.
Below are some of the jeans that have met my ridiculous and unrealistic standards. I've learned that finding a great pair of jeans is one of those things that you just have to struggle through. Sometimes you get lucky and find one for $20, but other times you can't find anything flattering for less than $100. Regardless, if you find a pair of jeans you love, you better buy more than one – and you should pick up whatever variety of colors they have on hand. Don't assume they'll be there the next time you're looking!
Looking for the perfect jeans for you? Watch the video below for tips on finding jeans that fit and subscribe to our YouTube channel for more fashion, lifestyle and fitness videos.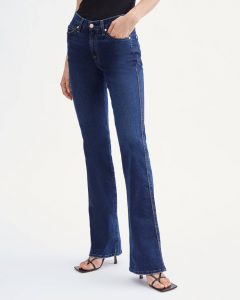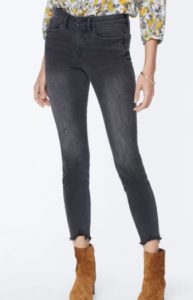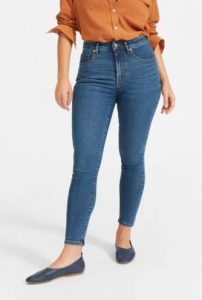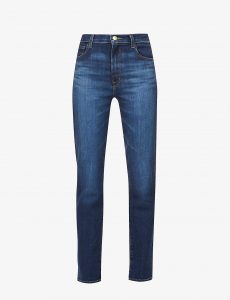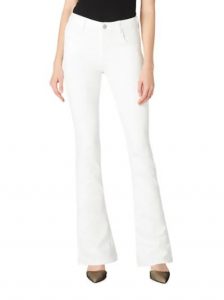 For tips on the types of jeans to buy and how many pair you should have on hand, check out Flattering Jeans for Women over 50.