Cowboy boots and other pieces of western-inspired attire are making a big comeback this season. As explained on the fashion website Editorialist, "It could be due to the Fran Lebowitz renaissance we're living through, or the fact that Taylor Swift is re-recording her country albums. Either way, the Fall/Winter 2021 shows prove that cowboy boots are back on fashion's front row." If you're concerned about what to wear with your boots, we've compiled a list of the best jeans to wear with cowboy boots and how to style them.
Krista Gonzalez, a stylist at Stitch Fix, says, "Cowboy boots are an effortless way to stay on-trend." And like peanut butter and jelly, cowboy boots pair perfectly with denim jeans of almost all shades and styles. If you have cowboy boots in the back of your closet, pull them out now (and if you don't, it might be a good time to invest in a pair). Here is all you need to know about wearing your cowboy boots with your favorite jeans.
With Skinny Jeans
Even though some fashion bloggers have announced the end of skinny jeans, Gonzalez isn't quite so sure. "In our book, a skinny silhouette is a fail-proof option and easy to tuck into your cowboy boots," Gonzalez explains. The wide opening of a cowboy boot at the top (compared to more tapered, close-cut boots) makes it simple to tuck skinny jeans into the boot.
Tucked in skinny jeans give cowboy boots a chance to take center stage in your outfit and showcase the intricate details on your boots. As stated on the website Langston's, "Today's women's cowboy boots are more intricate and detailed than ever. From high fashion boots to daily wear, you can find boots with intricate stitching, bright colors, and beautiful inlay designs."
Or another option is to do a solid color boot that blends in with denim skinny jeans (think black boots and dark or black denim). Matching the color of your boots to your denim jeans will elongate the legs by creating one uninterrupted line.
While knee-high is considered a classic, lower cowboy boots are also a fun pairing with skinny jeans and can be more flattering for some women. Priya Virmani, a personal stylist, and style curator explains, "Shorter cowboy boots are not overwhelming on your body and difficult to style on a daily basis. Luckily, there are many mid-calf western style boots to choose from right now."
With Bootcut Jeans
Bootcut jeans are another classic option for wearing with cowboy boots. In this look, you wear your jeans over the boot. The jeans should be form-fitting through the waist, seat, and upper legs but have enough room from the knee to fit over the boot's shaft without pulling. A straight leg can also be worn with cowboy boots, provided the leg opening is wide enough to hide the boot underneath the jeans.
The length of boot-cut jeans worn with cowboy boots needs to be just right. Langston says, "You definitely want to buy your jeans a bit longer than you would buy them for flats or sneakers. Many people buy them extra-long and scrunch or 'stack' the jeans at the bottom over the boots. However, if you don't want to be stepping on the hem, get them about two inches longer than your regular inseam, and you should look great."
Gonzalez says, "Style high-waisted boot-cut jeans with a belt buckle to accentuate your waist and flatter your silhouette."
With Cropped Jeans
Western booties look great with cropped jeans. You can wear cropped denim with booties that have a fun pattern, or you can opt for a monochromatic look by pairing booties and denim in similar colors.
Choose cropped jeans with a straight leg and easy (but not too slouchy) fit that are either cuffed or have a ragged hem. Wear with booties that have a narrow shaft, slim ankle, and a slight heel.
Choosing the right length of the cropped jean is essential. You want the jean to drape slightly over the bootie or deliberately show a little skin between the jean and boot.
With Denim Shorts
Who can forget Daisy Duke on the 70's classic show The Dukes of Hazzard, pairing her jean shorts with cowboy boots? You may think you have outgrown this combination but don't be too sure. With the proper styling, older women can still wear the denim short and cowboy boot combination. The shorts should be of a modest length and worn with a demure top. Virmani explains, "If you have a fondness for shorts, as I do, try wearing ankle western boot or calf-length with shorts and an oversized blazer for a more mature, polished look."
Feeling Confident in Boots and Denim
If you want to hop on the denim and western style-boots trend but fear looking like a poser in a cowboy-inspired look, think again. In a post for We Heart Handmade Boots, Jeremiah Craig wrote, "Cowboy boots aren't something that you 'have to grow up with' or something where you 'have to like country music' or 'you have to know how to ride a horse.' Lol, it's a state of mind if you ask me." So channel your inner wild-west side and put on your cowboy boots today!
Jeans for Every Style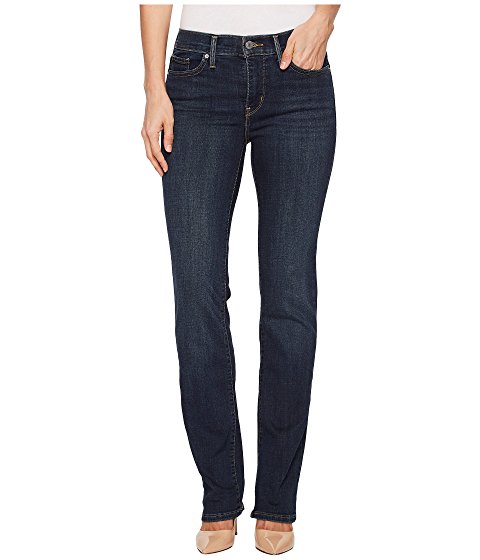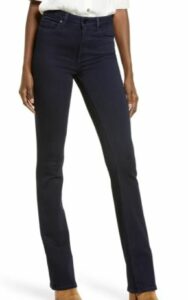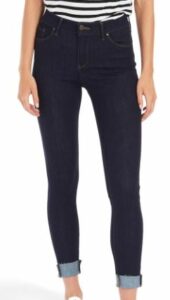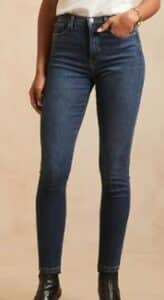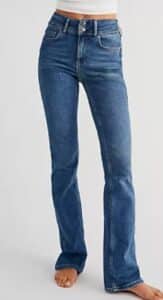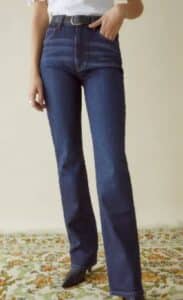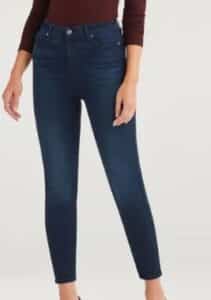 Boots for Every Style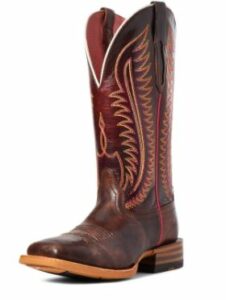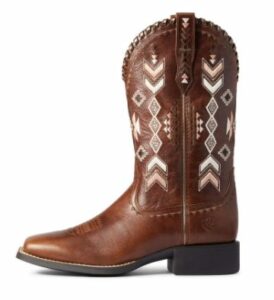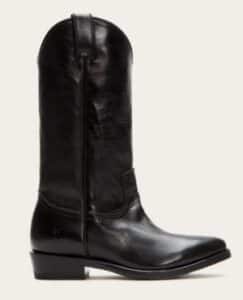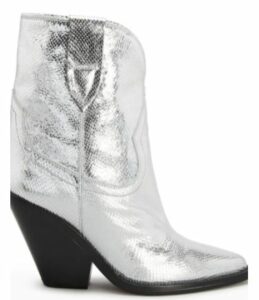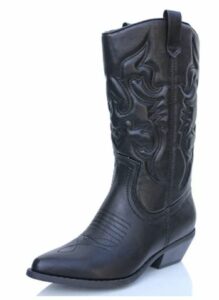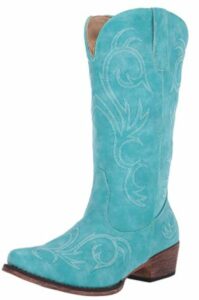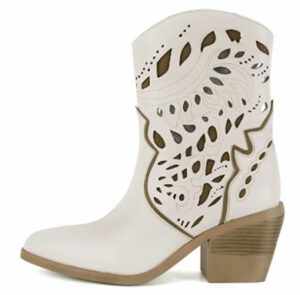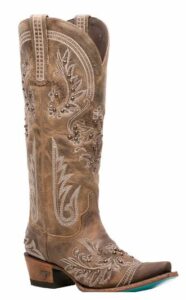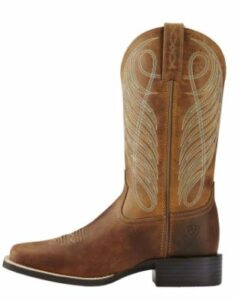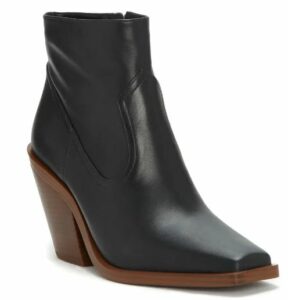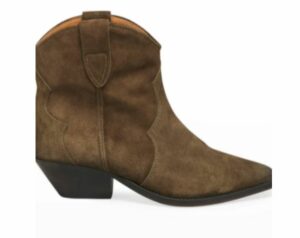 Read Next: