I have a friend I'll call Sandy who has worn leather every year for the past 30 years I've known her. There were times when leather was the height of fashion. We all owned, at the bare minimum, one pair of leather pants, a skirt and maybe a jacket. We all knew how to wear leather or thought we did. And they were real leather. We didn't have the great looking faux leather (pleather) that is available today. Of course we were all in our 40's then, too.
Fast forward a few years, and NO ONE was sporting leather who wasn't riding on a motorcycle, that is no one but Sandy. While we all relegated our leather pants, skirts, jackets to the back of the closet or gave them away, Sandy was still wearing leather. But, Sandy styled it much differently than we had in the days of leather. She was mixing up her leather pants with a tweed jacket, throwing her moto leather bomber jacket over a simple summery dress in the fall, and sneaking a leather vest under an otherwise sedate suit. Sandy was ahead of her time.
We all are learning now that leather is timeless and for those of us who haven't seen our 40's in a very long time, thankfully, leather is also ageless. You'll see actresses like Jane Fonda, who is at the top end of 70, sporting leather. The trick is to know what looks good on you. Simple silhouettes are best, nothing too clingy or too shiny. Dresses that have fabric and leather are a good choice and an easier fit. Pencil skirts that are tapered at the bottom look best and pull-on stretch leather pants or pleather leggings are a mature body's best friend. Try a leather jacket in one of the great new colors for fall or even a pastel for a dressy look for evening.
For inspiration on how to wear leather for fall, Diane von Furstenberg has some great parings.
[column size=one_third position=first ]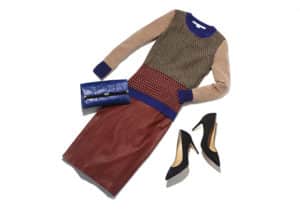 [/column]
[column size=one_third position=middle ]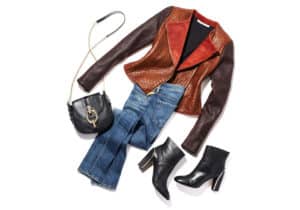 [/column]
[column size=one_third position=last ]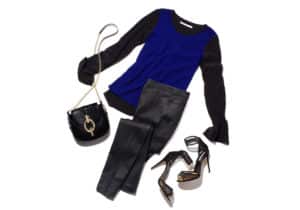 [/column]
SHOP THE LOOK
Pants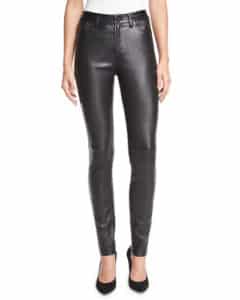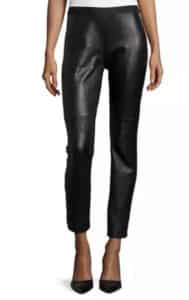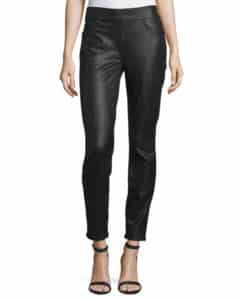 Jackets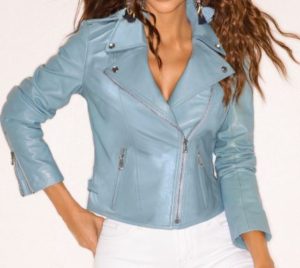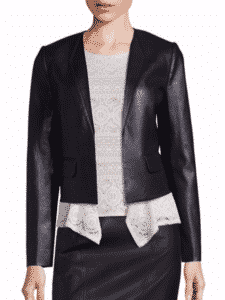 Dresses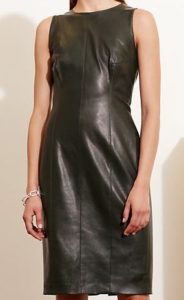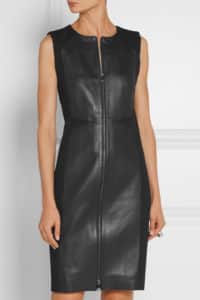 Skirts