We all want to look our best, but it's important to remember to dress with the intention to please yourself! Ideally, you need to be confident and make sure that you are sincerely connected to your unique personal style.
Let's face it, who hasn't purchased something because you saw it displayed on a store mannequin or, even admired someone else wearing it?
We've all been there at least once, and then after you get home, and try the new item on, with one glance in the mirror, you're horrified. How many times have you asked yourself the question, "What was I thinking?" I know this because I've had my share of fashion faux pas by experimenting with a look that wasn't true to me. Trying to imitate style never works. Fashion is just fashion, style is created when what you are wearing reflects who you are. Personal style is what catches the attention of others. It displays confidence and appeal and of course personality.
Find your Personal Style
A dear friend of mine sent me a video a few months ago that I felt really connected with. It's was a segment where the author of a book called Dressing Your Truth, Carol Tuttle, was trying to help a woman find her personal style. Carol explains that it is important to find an individual style that fits who you are. Her motto is: "Not to be stylish for the sake of being stylish." Carol also says you should dress to bring out your greatest qualities.
It's so important to remain true to ourselves, even with fashion. If you are not in your comfort zone with what you are wearing, it's going to reflect a negative vibe onto your appearance.
Once you are confident about who you are and what your wearing, this makes you feel good, and dressing becomes fun.
So how do you add a little vitality to your wardrobe without looking like you're trying too hard or aiming too young?
Ageless Ensembles
I like to refer to the following suggestions as my "Ageless Ensembles." Along with my daughter who is in her thirty's, we choose a single article of clothing, style it individually and show examples of how both our age groups can wear on my blog. Style is not determined by your age!
The following pieces are a few style staples that have absolutely no age limit. If you're feeling a need to update from dowdy to a spirited youthful style, then try incorporating at least one of these into your wardrobe and you'll instantly spark energy others will notice.
Denim Shirts
Whether you wear them over-sized, tucked-in or belted at the waistline, pair a blue denim shirt with black or wheat-colored jeans and a pair of leopard flats
Graphic tee's
These will look great with jeans, and long jean or maxi skirt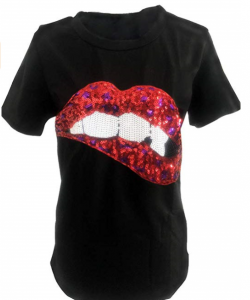 Camouflage Print Jackets or Pants
Fun Sneakers
Wear easily with leisurewear or for a newer trendy look try them with long skirts and casual dresses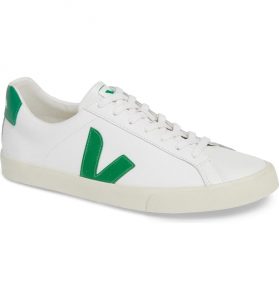 A Leather or Suede Jacket
You can also add a colorful silk print scarf for a little color pop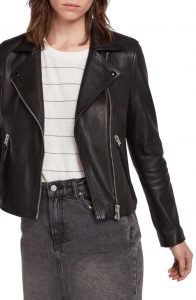 A Plaid Blazer
You'll be seeing plaid everywhere for fall and a plaid blazer is a perfect way to update your wardrobe. Wear your blazer with khaki colored pants, or denim jeans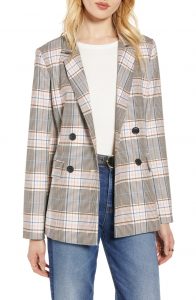 Combat Boots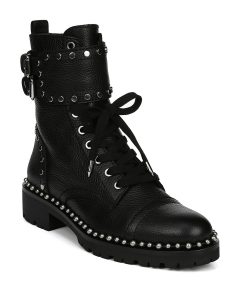 A great pair of low stacked heeled boots always show a little spunk, not to mention they are comfortable
My Personal Style Tip
: Dressing for the current season early on will keep your look fresh and updated. Also, olive green and purple are two of the trending colors that we will be seeing a lot of.
Here you are ladies, the above pieces are my ageless ensembles that you can share wearing with all the thirty somethings this fall and not only look age-appropriate, but also express a more youthful spirit. Find your personal style and you can incorporate trendier pieces as an expression of your personality. Who needs to defy age when you can look fabulous no matter the age?
>READ: SCARF PRINT FASHION – A TREND WOMEN OVER 50 EMBRACE
>READ: STYLISH GLASSES FOR WOMEN OVER 50: STEP UP YOUR EYEWEAR GAME