Whether going away for a month-long European vacation or just a weekend getaway, there are at least 5 travel must-haves that a woman of a certain age needs in her handbag. In fact, it's a great idea to buy duplicates and then you can keep a set in your travel bag so you never leave home without them.
5 Must-Have Travel Products
1. Carry-on Bag
First on the list of travel must-haves is a really good carry-on bag. STOP using any sort of bag that you have to carry on your shoulder (other than a not too heavy, overloaded handbag). You will find that as you age your shoulders will become vulnerable to injury from overuse. There are lots of really good small roll-on bags that not only carry your iPad, magazines, work folders, etc. but can also hold a weekend's worth or more of clothes, especially handy if the airline loses your luggage. Our pick is this lightweight, stylish carry-on from Tumi.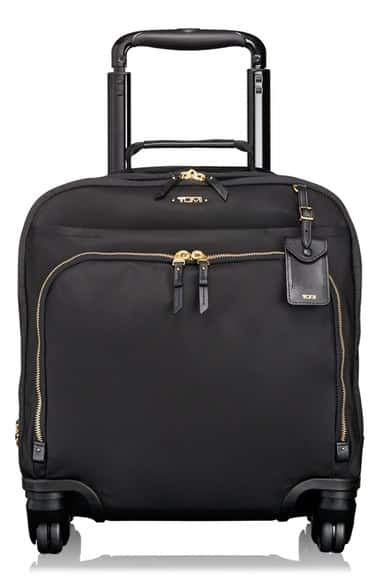 2. Adjustable Sleeping Mask
If you fly business class, the airline provides you with a cheap sleep mask that will either not stay put or be so tight that you're left with an imprint across your forehead and hair that is plastered to your head, Our advice is to bring your own plush, an adjustable sleep mask that will keep out all the light and fit comfortably around your head. Our pick is the Dream Essentials sleep mask which also comes with earplugs and it's own pouch.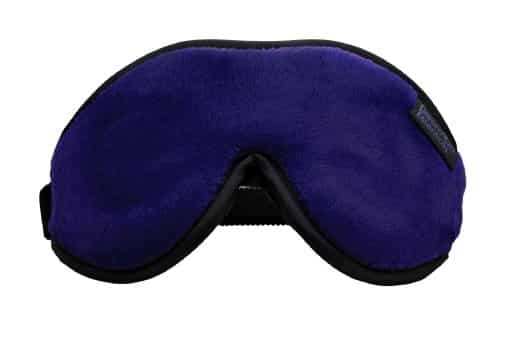 3. Eye Serum
Waking up with bags under your eyes after an all-night flight is pretty common, so we recommend packing a really good under eye serum. Our favorite has a rollerball that cools and refreshes the under-eye area. It rolls away the puffiness so well you'll notice a substantial difference in minutes. The ingredients of caffeine, antioxidants, and botanicals make a potent formula that we've not found in other products and it goes on under or over your regular eye cream and/or makeup.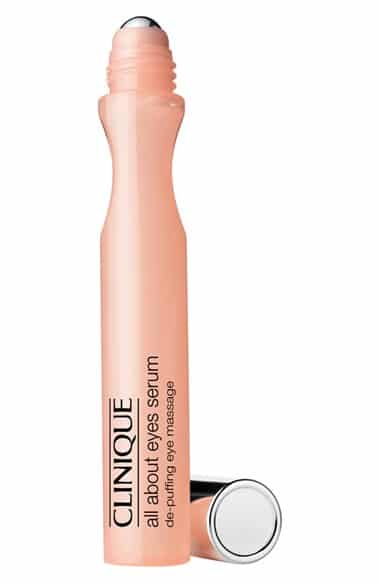 4. Concealer
After you've gotten rid of the bags under your eyes or at least diminished them and have reapplied your makeup, the final step is truly a little miracle worker. Though several cosmetic companies make an illuminating under-eye product, Yves Saint Laurent makes an extraordinary one. You will find their magical aluminizing pen in the makeup bags of professional makeup artists and celebrities like Diane Von Furstenberg who all swear by its effectiveness. It adds light and radiance to the under-eye area giving you the appearance of being rested even when you aren't. It is NOT under eye coverage makeup. Use the Touché Éclat as the finishing touch for lifting the eye or to widen your eyes when used between the eyebrows and along the sides of the nose, and you can create a fuller looking lip by using it in the hollow of the chin and around the contour of the lip. It is truly a magic wand!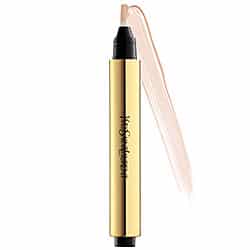 5. A Packable Hat
You may be the type who always carries a stylish hat and doesn't mind keeping up with it on a plane. For all of us who don't want to carry a hat, packing one that you can fold up, shake out, and have it still look good on your head, is a real find. If you question why you need a hat, just read one of several articles in Prime Women on how the sun is the major cause of skin cancer, not to mention wrinkles. Our pick is this amazing scrunchie from Wallaroo Hats. With a 4 1/2″ brim, you'll get lots of coverage and the internal drawstring lets you adjust to your head.