From sheet masks with eye, nose, and mouth slits to revitalizing, restorative, hydrating, and moisturizing mask treatments, we tested a whole slew of face masks so you don't have to. Here are 8 of our favorites.
Created by a Scandinavian mother-daughter duo, the Eleni & Chris mask uses glacier water and ingredients such as cloudberry and caviar extract — no preservatives, fragrances, or mineral oils. Unlike some single-use masks, which can feel quite slimy, this one requires no rinsing. After 15 or 20 minutes, just massage the mask gently into your skin for a delightfully smooth and youthful feel. Available at amazon.com, $99 for six.
Lemon Tart Exfoliating Mask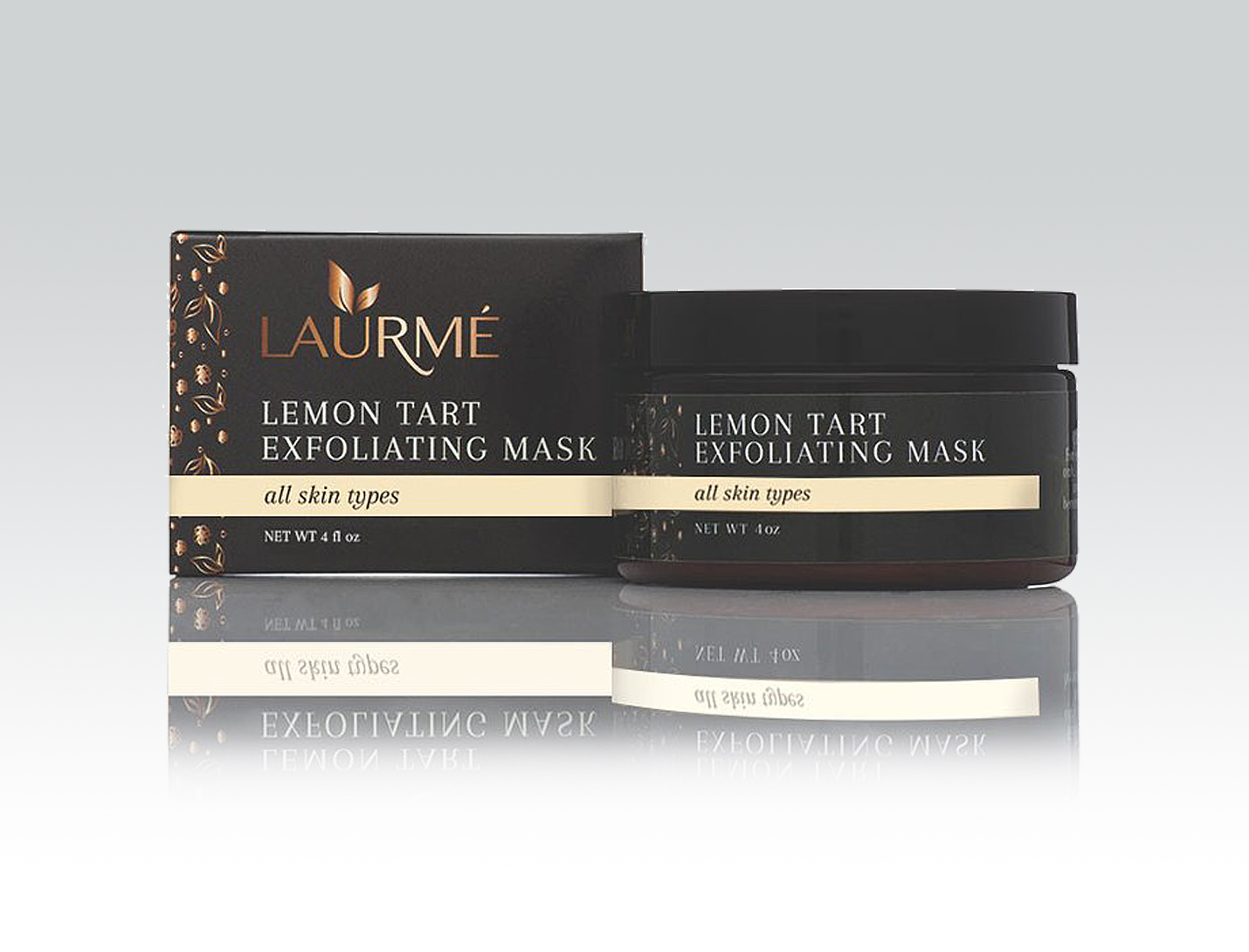 First, massage Laurmé's luxuriously creamy citrus mask with cypress essential oil and a hint of fine jojoba beads on your face for 30 seconds, then let it linger for 15 minutes more before rinsing off. It removes dead skin cells and impurities and feeds the skin with vitamins A, C, and E.
We were tempted to taste this cute, single-use nugget of a mask pod, but we resisted. The creamy lotion made from wheat germ oil and white tea extract left our skin looking fresh and feeling smooth. Available at Target, $4.
Each of Schique's vegan skincare products from Dr. Jacqueline Schaffer is made from dandelion extract, which is rich in iron. Plus, potassium, zinc, folic acid and vitamins A, C, and E. The creamy blue scrub is gentle on the skin and dries to a light film that rinsed off easily and left our face feeling nourished by nature. Available at amazon.com, $34.
Many skincare lines are infusing their products with CBD, claiming the oil has restorative benefits. That's not proven, but we can verify that this single-use mask felt like pure joy. We loved the creamy-cool smoothness of the sheet mask with hemp oil and licorice and rosemary extracts. It left our face feeling refreshed and revitalized. Available at Direct CBD, $10.
From Osmosis Pur Medical Skincare, this delicious-smelling cream mask was created to restore the skin's lipid barrier. When we rinsed off the mango-scented and colored cream after 15 minutes, it left our face feeling so smooth and hydrated that a moisturizer didn't seem necessary. Available at Walmart, $40.
We love Scentbird's what's-in/what's-out approach to natural ingredients. Beyond bamboo and charcoal, what's in for this wonderfully warming face mask is water lotus, shiso, and white tea. What's out? Parabens, sulfates, and animal cruelty. Available at scentbird.com, $15.
>READ: NOURISH YOUR SKIN WITH THESE SCARY GOOD FACE MASKS
>READ: 5 KOREAN BEAUTY SECRETS FOR ANTI-AGING…INVOLVING SNAILS?