Women's chests come in all sorts of shapes, not all of them particularly convenient. Larger breasts can be uncomfortable, particularly during vigorous activities like jogging, and can draw unwanted attention. While most women see a reduction in breast tissue during menopause, some see an increase instead. In fact, the size, shape, and density of a woman's breasts can change significantly throughout adulthood due to fluctuations in both weight and hormone levels.
There are several ways to help minimize the appearance of a large chest, many of which also reduce the amount of pain experienced. Some solutions work by containing or covering the chest, while others aim to change the underlying structure of the chest.
Clothing Solutions to Minimize a Large Chest
Bra Basics
A bra that fits poorly not only detracts from your appearance but can also lead to neck, shoulder, and back pain due to bad posture. Choosing a well-fitting bra is about much more than knowing your cup and band size. Each body is unique, and how certain features work for someone, such as how the wings are shaped or the type of straps used, can vary significantly from person to person.
A bra that fits properly supports the breasts, reduces hunching, and creates smooth, even lines underneath clothing. Many shops that specialize in lingerie will also have professional fitters on site who can assist with the selection process. As the shape and size of the breasts are variable, regular fittings are recommended— every six months to a year or any time your weight fluctuates by more than ten pounds.
To further minimize the appearance of large breasts, ample breasted women might choose either a sports bra or a minimizer bra. Both are typically made to slightly compress the breast tissue and have little to no additional padding. The minimizer bra also subtly reshapes the breast to give it a more balanced appearance and smooths out the front to prevent gaping shirts.
Bra Alternatives
Some people looking for more compression than they can find in a sports or minimizer bra may choose to use a binder. It is essential to do your homework when selecting a binder, even more so than with a traditional bra. Binders effectively restrict the breasts, but if worn too long or improperly fitted, they can also lead to bruising, skin changes, and shortness of breath.
Another alternative to wearing a bra that is getting more attention these days is boob tape. Boob tape, also known as breast tape and lift tape, is a type of adhesive fabric specifically designed to keep breasts in a fixed position. It is an exceptionally versatile option as it can be worn in many ways. Some varieties of breast tape are even water and sweat-proof, so they can be employed when out for a swim.
Strategic Outerwear
Strategically chosen shirts, sweaters, and dresses can help to minimize the appearance of your chest. V-neck tops that stop just short of the cleavage are particularly flattering, especially compared to square or plunging necklines. Loose clothes will camouflage a large chest better than tight, but crossing the line into baggy can make the outfit look uneven.
Layered looks can distract the eye, especially layered looks with a lot of movement. Wearing a stylish scarf draped around your neck can help diminish your chest's appearance and add a fun pop of color to your wardrobe. Shirts with ruffles and flouncy fabrics around the upper torso should be avoided, as should long necklaces. These types of details will draw the eye directly to the area we're trying to diminish.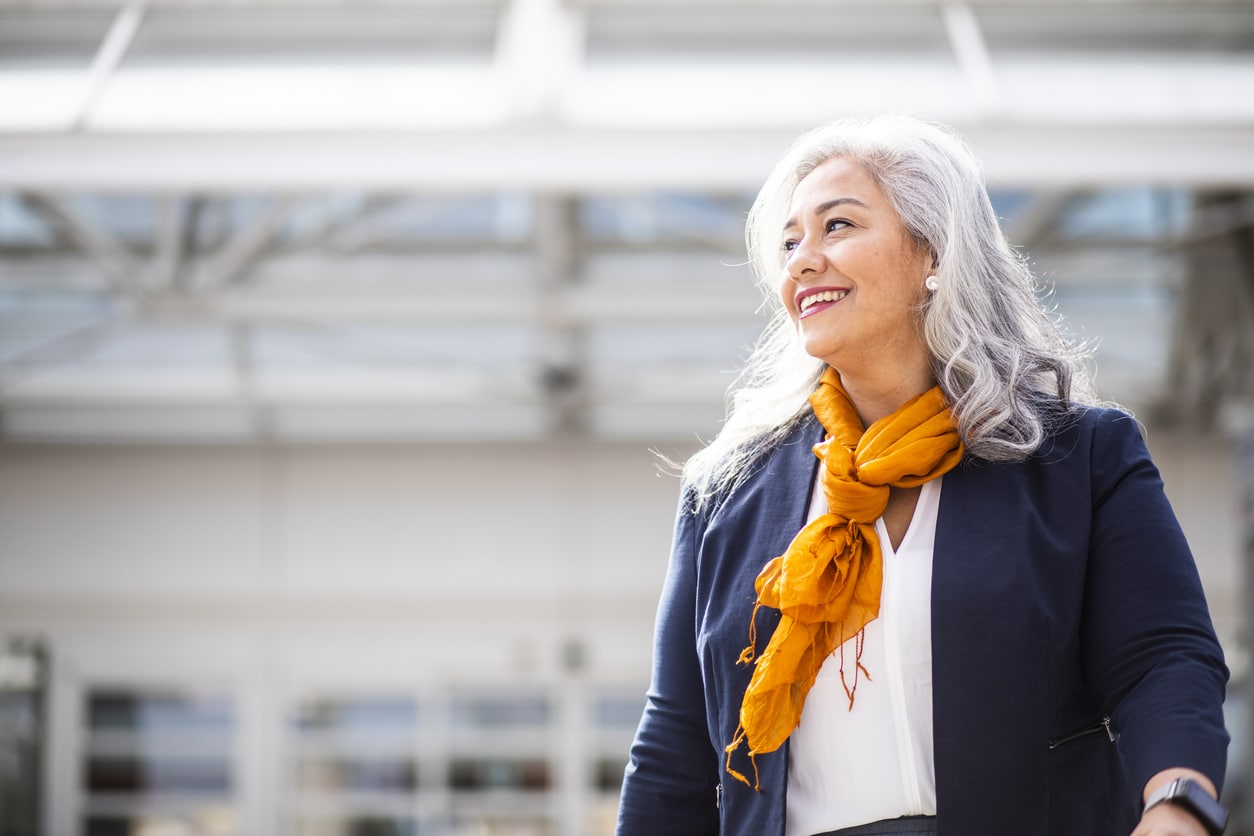 Physical Solutions for Minimizing a Large Chest
Food and Medicines
Certain medications, particularly those that increase the amount of estrogen in the body, can increase the size of your bust. Both hormone replacement therapy and birth control pills increase the amount of estrogen in the body and possibly chest size. Other medications that can affect the amount of estrogen circulating in the blood include some chemotherapy medications, cardiovascular medications made with phytoestrogens, and a few types of antidepressants. Reducing the dosage or stopping these medications may even reverse the growth that took place because of the additional estrogen.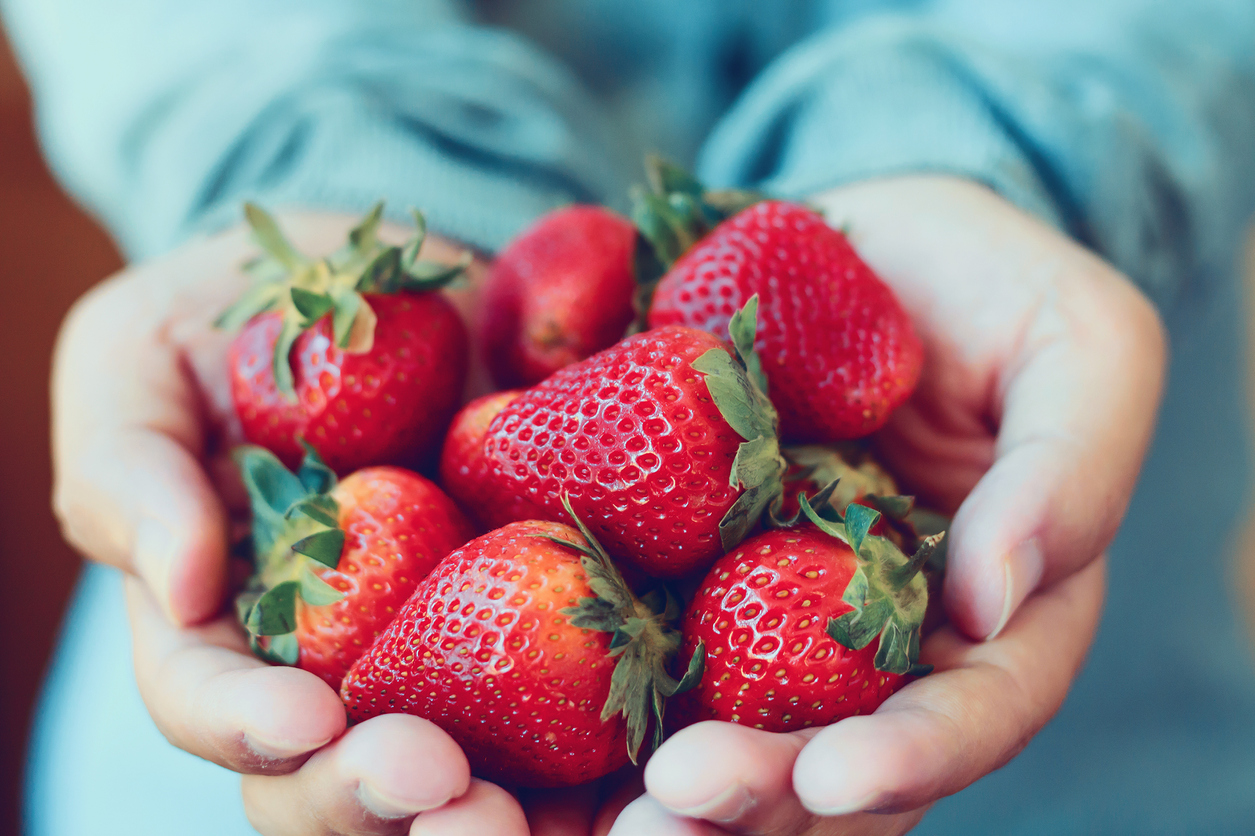 Adjusting your diet can help reduce the size of your chest in more than one way. Firstly, chest size is strongly influenced by the amount of body fat a woman carries, so dietary adjustments that encourage weight loss are likely to reduce the size of the chest as well. Secondly, the foods we eat can affect the hormone levels in our blood. Some foods known to increase estrogen in the body include:
Berries
Chickpeas
Edamame
Flax seeds
Garlic
Nuts and Seeds
Parsley
Peaches
Sesame Seeds
Tofu
White Beans
Decreasing foods high in phytoestrogens may also decrease the amount of estrogen in the blood. Reducing estrogen levels could result in the breasts reducing in size somewhat.
Exercise
A regular exercise routine can also help reduce the size of your chest. Aerobic and cardiovascular exercises are particularly good at reducing the fat stores in our bodies, reducing breast size. Strength exercises are important for minimizing breast size as well. Not only can strength exercises help build up the underlying muscle and redistribute the fat that provides the shape of the chest, but they also encourage good posture, better balancing the chest.
A large chest can be a frustrating asset for many women, leading to back pain, hunched shoulders, and social anxiety. However, there are many things women can do to minimize an overly large chest. Wearing an appropriate bra, utilizing alternatives like binders or breast tape, and wearing clothes that de-emphasize the chest area can all reduce the visual impact of your breasts. Reducing estrogen in the body and maintaining an exercise routine can create physical changes in the chest structure.
Read Next:
5 Easy Exercises to Alleviate Underarm Fat