Hot flashes are unpleasant but inevitable when it comes to menopause. Just like thigh sweat, boob sweat is equally undesirable. If you are inching your way into menopause, you will be all too familiar with the pounding heart that leaves you sweating profusely. Not only is boob sweat uncomfortable (and a little embarrassing), but it can also cause chafing if you are not wearing the correct bra.
The good news is that not all bras have to be stuffy, unbreathable, and uncomfortable, and there are bras that are specifically designed to help your ladies stay comfortable during these uncomfortable times. Using a cooling bra is one of the best ways to reduce hot flashes. We've compiled a list of our favorite cooling bras, from wireless to sports bras, from sexy mesh to full coverage.
9 Best Cooling Bras for Menopause
Disclosure: This post contains affiliate links.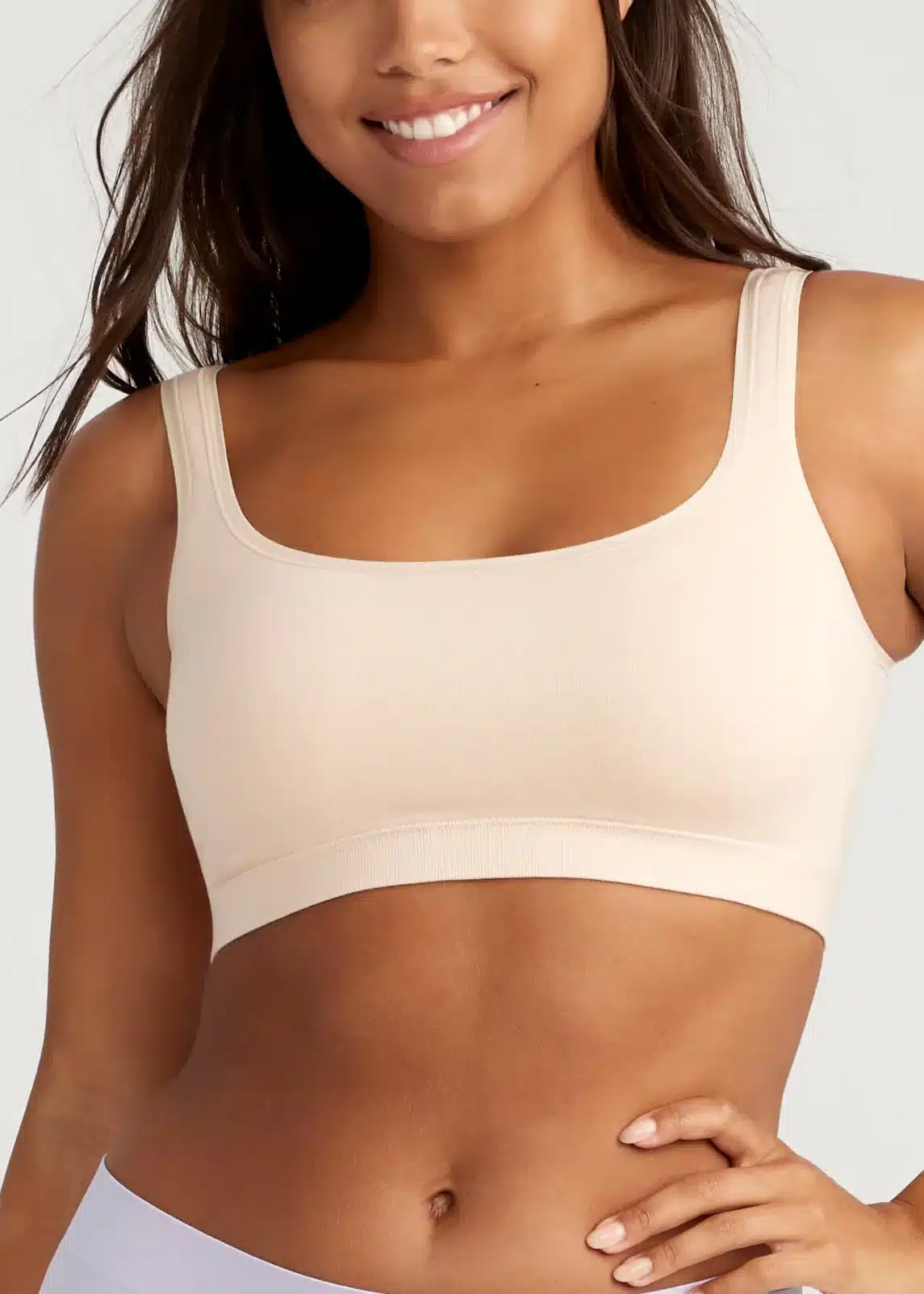 Yummie's Tanya Bralette is super soft, wire- and closure-free, with versatile removable pads. The Tanya Bralette is made with Outlast® NASA-grade technology temperature-controlling yarns that keep you cool and oh-so-comfortable all day, every day.
Use code YAPrimeCool20 to get 20% off your order.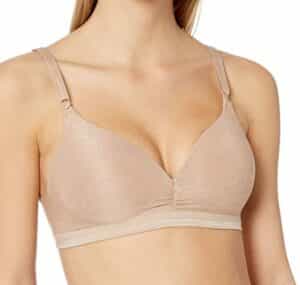 This bra has chill FX lining in the cups that cool you down and wick away moisture. The light lift pads help you fill out your bra, and an added feature is there are easy-snap straps to convert to a criss-cross bra.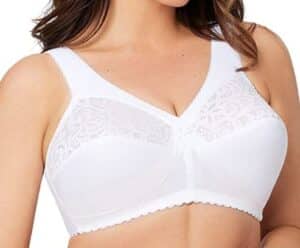 This bra has cotton blend cups which are super soft for all-day breathable comfort. It also has an inner-bust band so that you don't have an uncomfortable wire.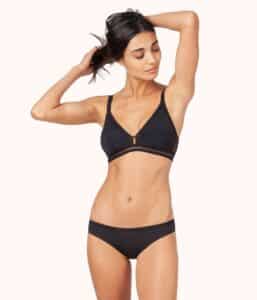 This bra often sells out. Its mesh lining helps you stay cool while also making you feel sexy.
Lightly lined with molded cups, this bra has an easily breathable cotton blend.
Made with a sheer powder mesh and a lightweight, flexible underwire, this bra will give you the sensuality of lingerie without the discomfort.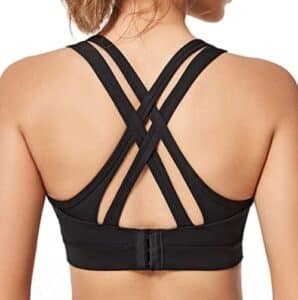 When you exercise, you want to continue to feel cool. This sports bra has cool-max fabric with no wire and a breathable mesh panel that will increase the airflow to keep you cool and dry. Goodbye, cleavage sweat!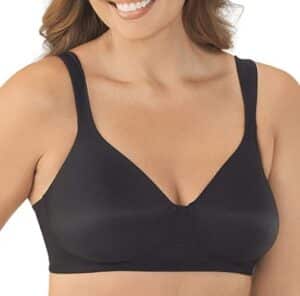 This bra is essential for everyday wearing. It has a cooling fabric that diffuses heat and wicks away moisture and lightweight, breathable cups to add shape.
A perfect go-to bra, this one is as comfortable as ever! It has a true body mesh that gives extra airflow, and you can have all the support but feel completely nude.
The Sweet Love Body Powder scent features soothing and immune-boosting aromatherapy. The bra has an essential oil used by aromatherapists for odor prevention, and the powder keeps you dry and smooth by absorbing any excess moisture. It can even function as a gentle deodorant.
Menopause causes a wide range of symptoms, including hot flashes and excess sweating. If you find that boob sweat is causing you to be uncomfortable or chafe, consider investing in some cooling bras. They can help keep you cool and comfortable even at the most uncomfortable times.
Read Next:
Embrace Wellness in the New Year
The Power of the Classic White Shirt