Everyone loves a good classic smoothie. However, if you're looking to elevate your smoothie game, then we have the ingredients for you. By adding an extra ingredient or two, you can completely transform your drink into the ultimate healthy breakfast or snack. In fact, with the right ingredients, you could make your smoothie a meal of its own. If you're ready to step it up with your drink, here are the best superfoods for smoothies.
The Best Superfoods for Smoothies
Apple Cider Vinegar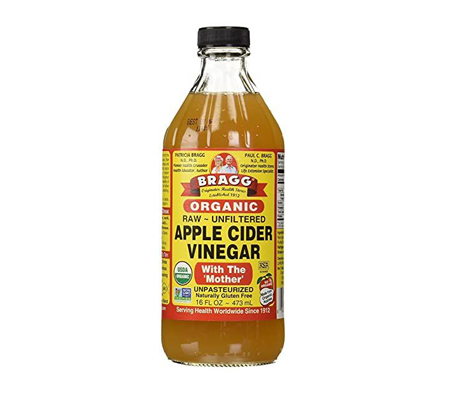 The first reaction to this is likely "yuck," but don't write it off until you try it. Apple cider vinegar is packed full of probiotics and is great for helping with inflammation. Drinking ACV may even help your stomach get to a healthy pH and relieve you from acid reflux symptoms if you're suffering from those.
Apple cider vinegar works best in smoothies with pears and apples to balance out the acidic taste.
Keep in mind that not all apple cider vinegars are made equally. Most that you find at the store are pasteurized, which means they no longer have the probiotic benefits. Our favorite ACV is Bragg's Organic Raw Apple Cider Vinegar.
Flax Seeds or Oil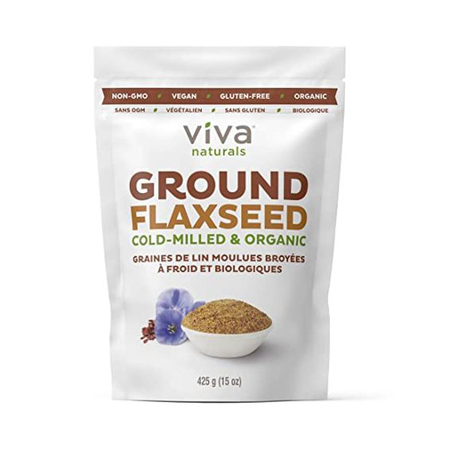 With just one tablespoon of flax seeds or oil, you'll be adding a whole lot of nutrients to your smoothie.
Flax is great for omega-3s (which are key for your body), as well as protein and fiber. For vegetarians, flax seeds are a must, thanks to all the omega-3s in them. These little seeds (or the oil) are also full of dietary fiber. In fact, one serving contains 10% of your daily recommended amount of fiber.
Maca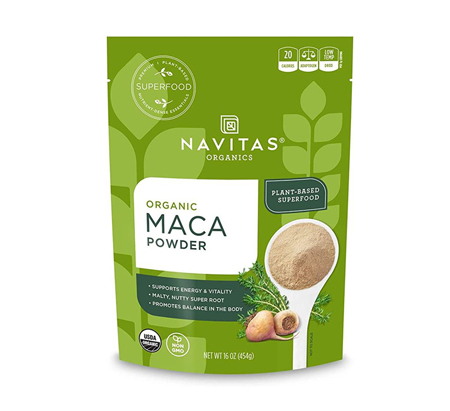 This Peruvian root plant is lauded for its ability to increase libido, particularly for men. It also is great for helping to balance your hormones, as well as reduce symptoms of both anxiety and depression.
On top of all that, maca helps to boost energy, so if you're looking for a mid-day zap of energy but don't want to reach for caffeine, add a scoop of matcha to your smoothie.
This little powder is a miracle worker!
Cacao Nibs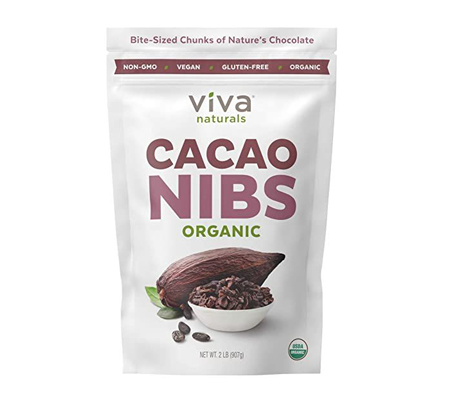 Chocolate? In your smoothie?! We know — it sounds too good to be true. But when that chocolate is cacao, it's a completely different story than your normal candy bar.
Cacao is raw chocolate with a much more bitter taste than what you're used to, but it tastes great in a smoothie and comes with some benefits.
Cacao nibs are a great addition to your smoothie that gives you a solid dose of antioxidants and protein, as well as monounsaturated fats.
Matcha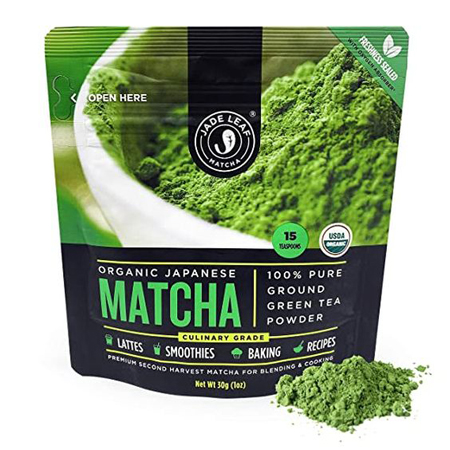 While adding coffee to a smoothie can taste great, sometimes the coffee jitters and crash can get you down, so try matcha instead.
Delicious on its own or in a smoothie, matcha powder is easy to use and full of antioxidants. This green tea is known for its ability to provide healthy energy that won't leave you crashing a few hours later, and all you have to do is add a scoop of it to your smoothie.
Our favorite match is a high-quality Tenzo that is clean and organic.
Chia Seeds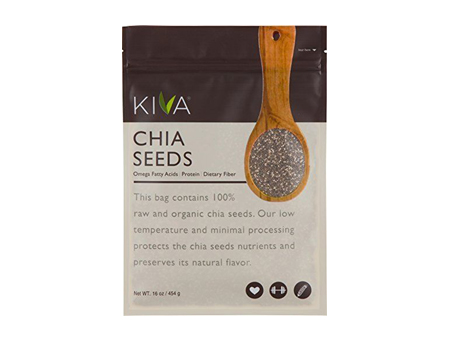 You've likely seen recipes for chia seed pudding but may not have thought about adding them to your smoothie.
Chia seeds are a fabulous source of fiber and are also are a go-to for protein and omega-3s. They have a bit of a nutty taste to them, so they work well in all smoothies.
Hemp Seeds
If you don't have a protein powder you like or can eat, hemp seeds are a great vegetarian-friendly way to get protein in your diet.
In addition to protein, hemp seeds also boast omega-3s and omega-6s and are great for keeping your heart health balanced.
As you can see, it doesn't take much to take your smoothie from fine to fabulous. With one, two, or a few of the above ingredients, you'll have yourself a superfood smoothie that will have you reaping a whole lot of benefits.
Read Next:
Eat These Estrogen-Rich Foods For Menopause
Keto vs. Paleo: What You Need to Know