I'm the gal who will always prefer chocolate to broccoli. In fact, I wouldn't even touch broccoli, zucchini, or most of the other green stuff until about a year or two ago, and I'm now well into my 50s. So, when I heard about drinkable greens, I thought I should probably investigate a little deeper since I have finally accepted that chocolate will never give me the benefits I'm supposed to get from all these veggies.I tried smoothies for a minute. But honestly, all that chopping and blending was a whole lot of work. I wish I enjoyed the art of cooking, but unless it's dessert, I just never caught the bug. However, there's a new option for people who want to get a daily dose of veggies without all the hassle. And it comes in drinkable form. Again, without all the work a smoothie entails.
What are drinkable greens?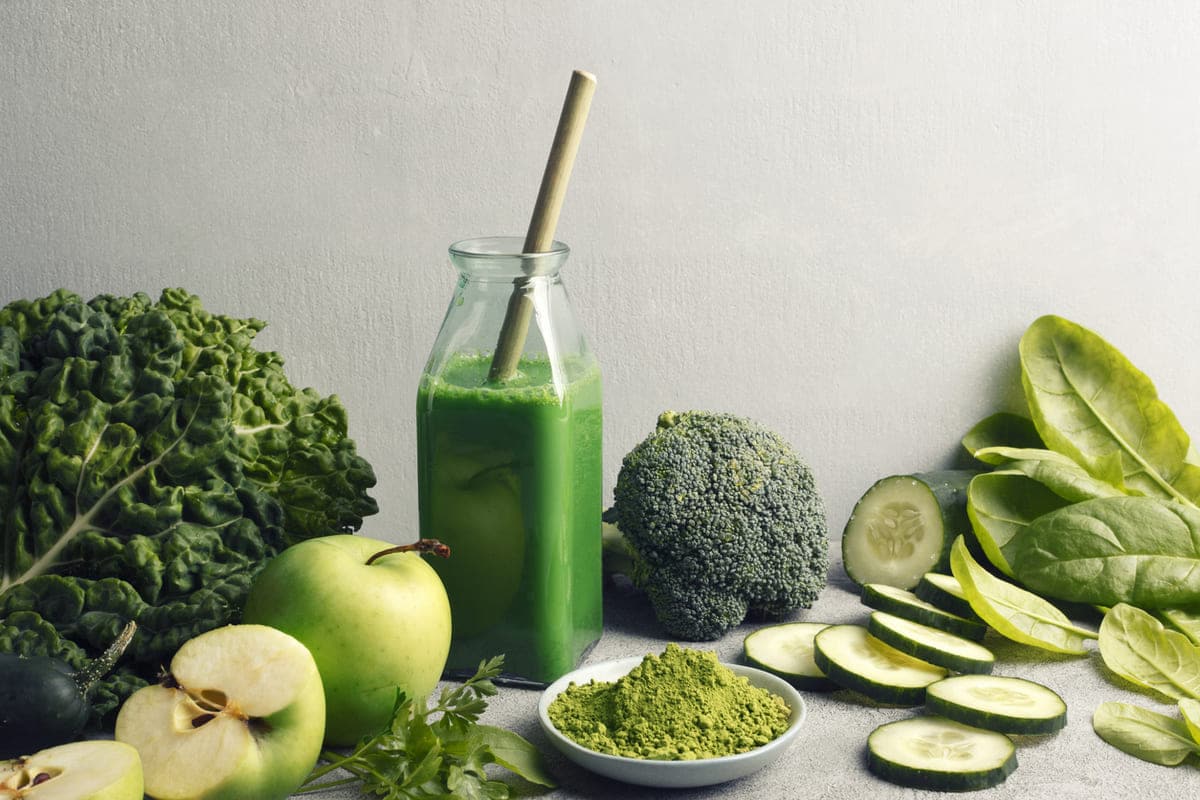 In a nutshell, drinkable greens are a powder form of all the healthy stuff we're told to get more of in our daily diet. They're made from juiced ingredients, including leafy greens, wheat, barley grass, and fruits and vegetables that have been freeze-dried or dehydrated. They're essentially morphed into a powder form that you then mix with water. You'll find a growing section of these in your health food or vitamin store, and there are now multiple brands selling them. They're advertised as a supercharged drink packed with antioxidants and phytonutrients to help you get optimal health. You'll have beautiful hair and glowing skin, too, according to the advertisements. But are they all they're cracked up to be? Well, yes, and no.
Are they all they promise?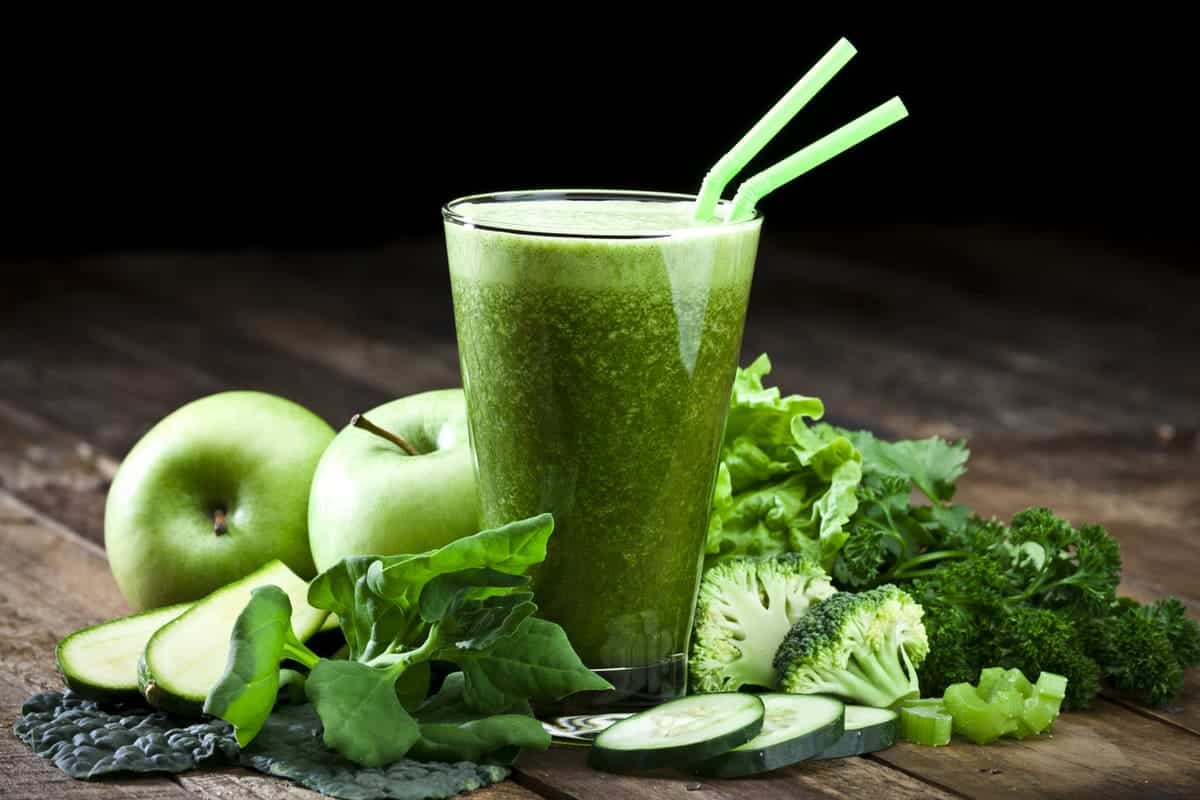 The bottom line: these are great to add to your diet, but experts say they shouldn't replace your servings of these veggies in their natural state. There are extra benefits to eating them raw or even cooked instead of in powder or pill form. That said, if you're someone like me, not getting them at all, these are a great addition to your diet.
What's in them?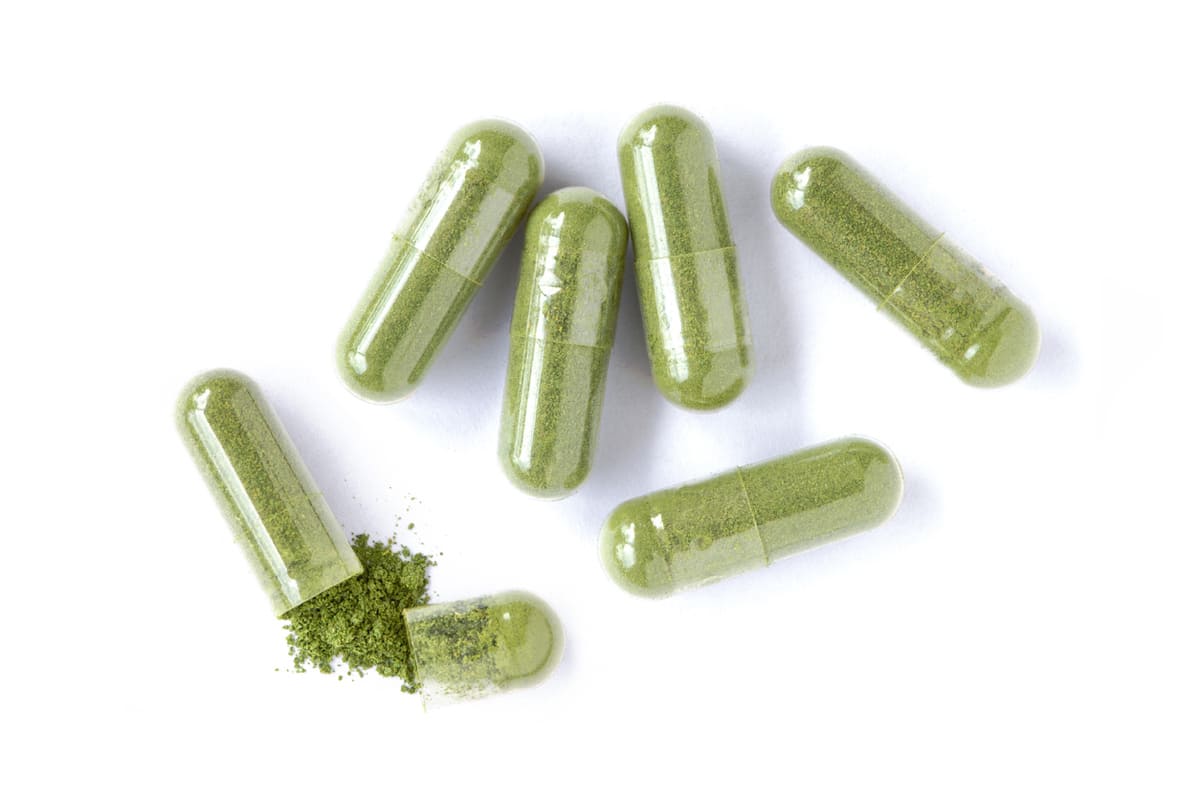 Of course, what's in each depends on the brand and the product. The first I stumbled upon in my research is the brand AG1, or Athletic Greens. Those have a long list of ingredients, including wheatgrass, broccoli flower, spirulina, and 75 nutrients and probiotics, all in ONE single serving! Wow, right?8Greens is another brand that comes in a tablet that says it includes spinach, kale, aloe vera, wheatgrass, blue-green algae, barley grass, chlorella, and spirulina. (Yes, I had to look a few of those up because I had not made that part of my daily diet and hadn't even heard of them before. To save you the trouble, chlorella is considered a superfood, and it's a type of algae that grows in freshwater. So yeah, it's not likely being added to my plate soon, but they try to give it to astronauts, so it must be good for you.)There's also Bloom. And Organifi. As they say, the concept of drinkable greens is growing fast primarily because they're jam-packed with the nutrients we strive to get more of every day.
What's all the buzz really about?
Celebs everywhere are pushing these products hard. We're talking about Drew Barrymore (an 8greens fan) and Zac Effron, who both tout how these are an amazing way to get your vital veggies. But you're going to pay for them. They range from subscription deals with monthly fees (about $100 for AG1) to monthly or ten-day supplies. Very few of us are getting the recommended daily dose of fruits and veggies, whether that's the five servings we were raised with or the ten portions that are now recommended. With gut health taking center stage these days, this is one way to meet that need.
So how do they taste?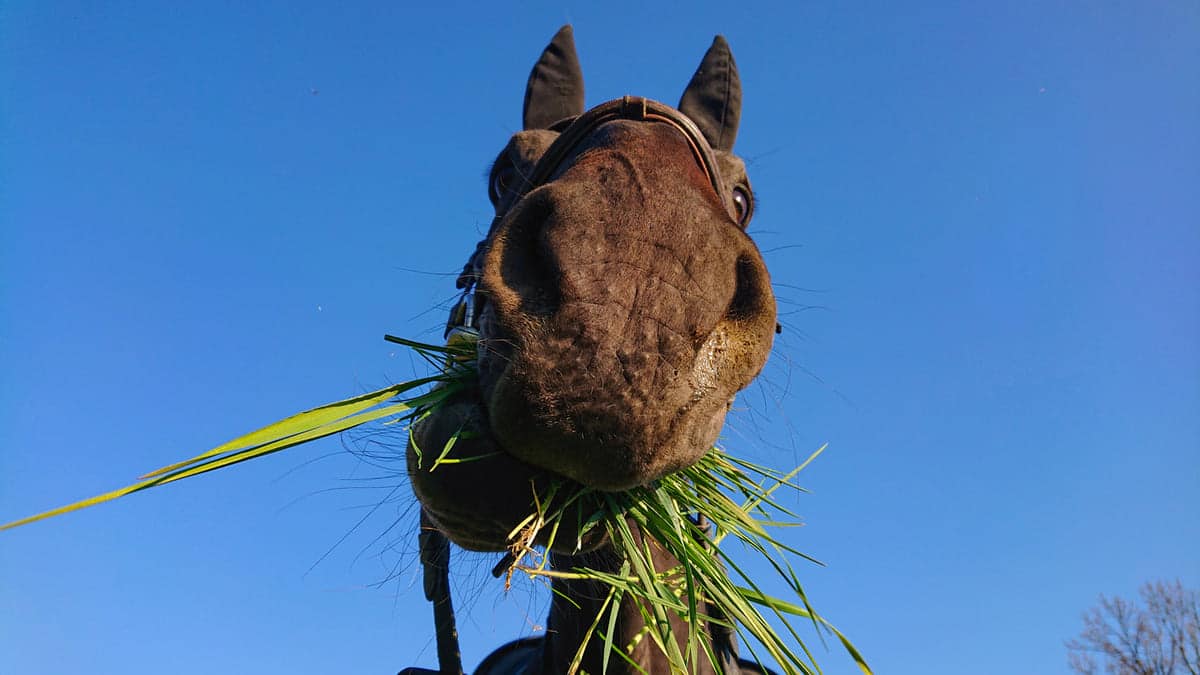 Well, many people say grass… that's essentially what they taste like. Or, well, powdered grass. That said, some come with flavored extracts to make them easier to swallow, so there is that. You might find flavors like lemon-lime, melon, or blood orange, but those also come with natural sweetener stevia, which some complain carries an aftertaste.
But are they worth it?
Again, nutritionists say yes and no. We still need the fiber that comes with fruits and veggies, not in pill form, but they can be a helpful addition. The powders and tablets could provide benefits from some of the ingredients we are never likely to put on a plate (might I mention that chlorella again?), so that's a positive to still get the benefits through something we ARE willing to ingest. That said, some of the tablets may have synthetic sources and things like sorbitol that could cause bloating and hinder digestion, so keep that in mind. Since they're not regulated by the Food and Drug Administration, you can't be sure what ingredients are in the products or their promised health benefits. However, the bottom line from most experts is that these are better than no veggies at all. And if we're being healthy otherwise and at least attempting to still incorporate fruits and veggies in their natural state into our diet, they could help. Read Next:21 Cleansing FoodsMultivitamin Benefits for WomenDetox Water Diet: A Simple Way to Lose Weight?