In March 2020, when the world shut down for a never-before-documented strain of coronavirus, we all hoped life would return to normal very soon. Unfortunately, that didn't happen. The pandemic impacted our lives in ways we could never have anticipated, and we are still reeling from the fallout. This is especially true in our healthcare system.
The American healthcare system was struggling long before COVID-19 arrived on the scene, and the pandemic only served to highlight how broken it truly is. In a perfect world, medical practices would have enough providers to take their time with patients, and everyone would be treated equally, regardless of their ability to pay for healthcare services. Since we live in a far-from-perfect society, especially where healthcare is concerned, how do we navigate such a broken system? Where do we start? And what can we do to ensure we receive the care we need when we need it?
Pre-Pandemic Healthcare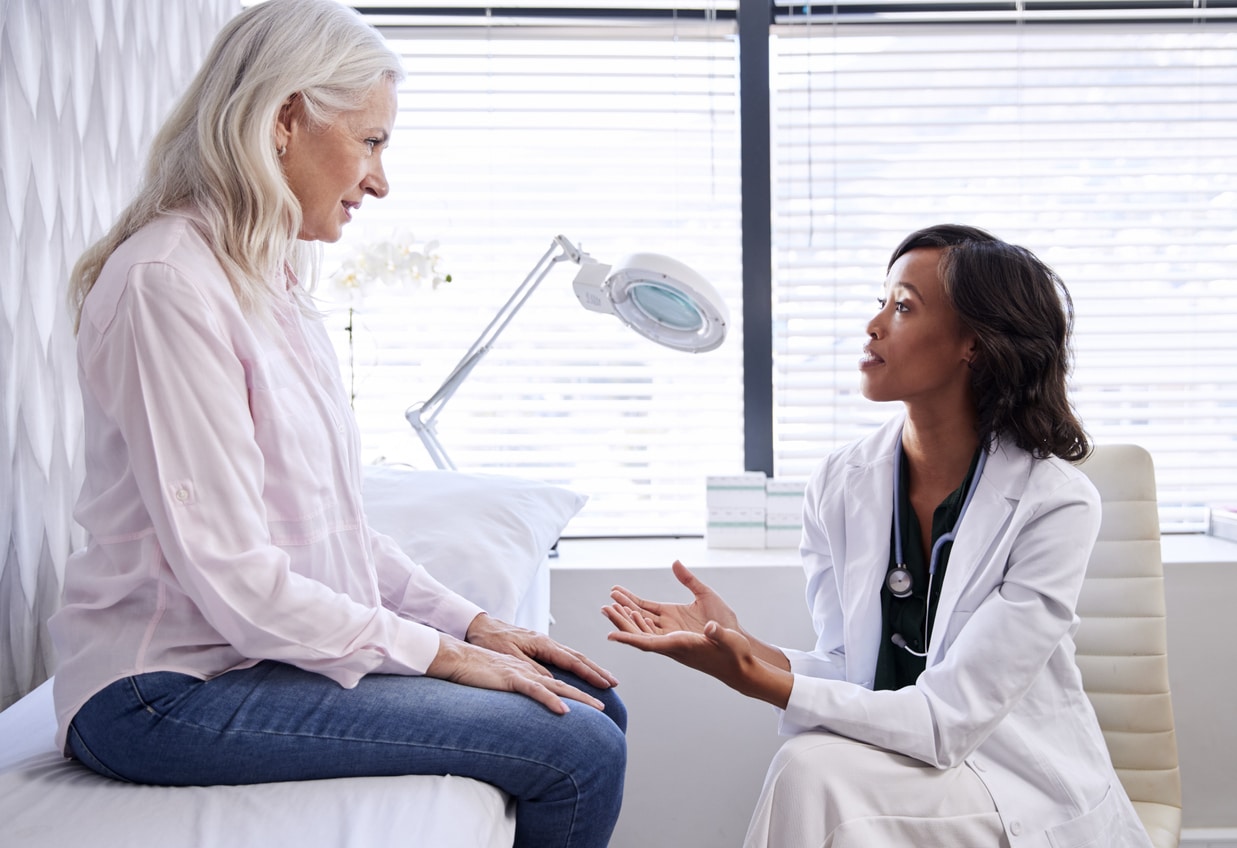 Several years before the pandemic, for most of us the healthcare system seemed reasonably easy to navigate if you were fairly healthy. Preventative care was the focus, and while, on occasion, it might have been challenging to find appointments with certain providers, in most areas, primary and urgent care was easily accessible. As we inched closer to the pandemic, we were already seeing a decline in providers in all areas of healthcare: primary care, urgent care, and specialists. Once COVID-19 hit the United States, it quickly overburdened our hospital systems.
But hospitals were not the only overwhelmed healthcare providers. When the world shut down, most of us felt lost as to where to go for regular medical care. Suddenly, virtual visits were the focus, and preventive procedures such as colonoscopies, stress tests, and mammograms were put on indefinite hold. It was, simply put, chaos. As our world slowly moves toward a new normal, the healthcare system is still somewhat chaotic. The pandemic left a massive backlog of patients who needed preventative services and procedures and non-emergent or elective surgeries to work through, leaving many people floundering and confused. As our world slowly moves toward a new normal, the healthcare system is still somewhat chaotic.
Navigating Primary Care
So, where do we start? Fortunately, the answer is relatively simple. We start with primary care. Why is primary care so important? Again, the answer is not a complicated one. Disease prevention is the key to good health and longevity, and the primary care provider's duty is to address and properly recommend prevention strategies.
Your first step in navigating our current healthcare system is establishing yourself with a highly recommended primary care provider (PCP) who facilitates communication. At the very least, everyone should see a PCP once a year for a complete physical. However, some providers recommend pushing them to every two years for healthy individuals.
Most health insurance companies will pay for a yearly exam, and many do so without any required copay. If you have a stable chronic illness (such as high blood pressure or well-controlled diabetes), a follow-up exam every six months is recommended. Other chronic conditions require more frequent checkups, usually in three-month intervals.
No one should ever wait until they are sick to attempt to establish primary care. Too many doctors' offices remain understaffed, and scheduling an appointment is not always easy. As an established patient, you will be prioritized first for sick appointments. Waiting too long for a sick appointment puts you at a much higher risk of needing emergency care. (Doing everything you can to safely stay out of emergency rooms should always be a priority.) Once you have established yourself with a PCP, always follow up as directed by your provider. Following up as instructed ensures you receive prescription refills when needed, referrals to specialty care if needed, and assistance with obtaining medical equipment when necessary.
Healthcare Without Health Insurance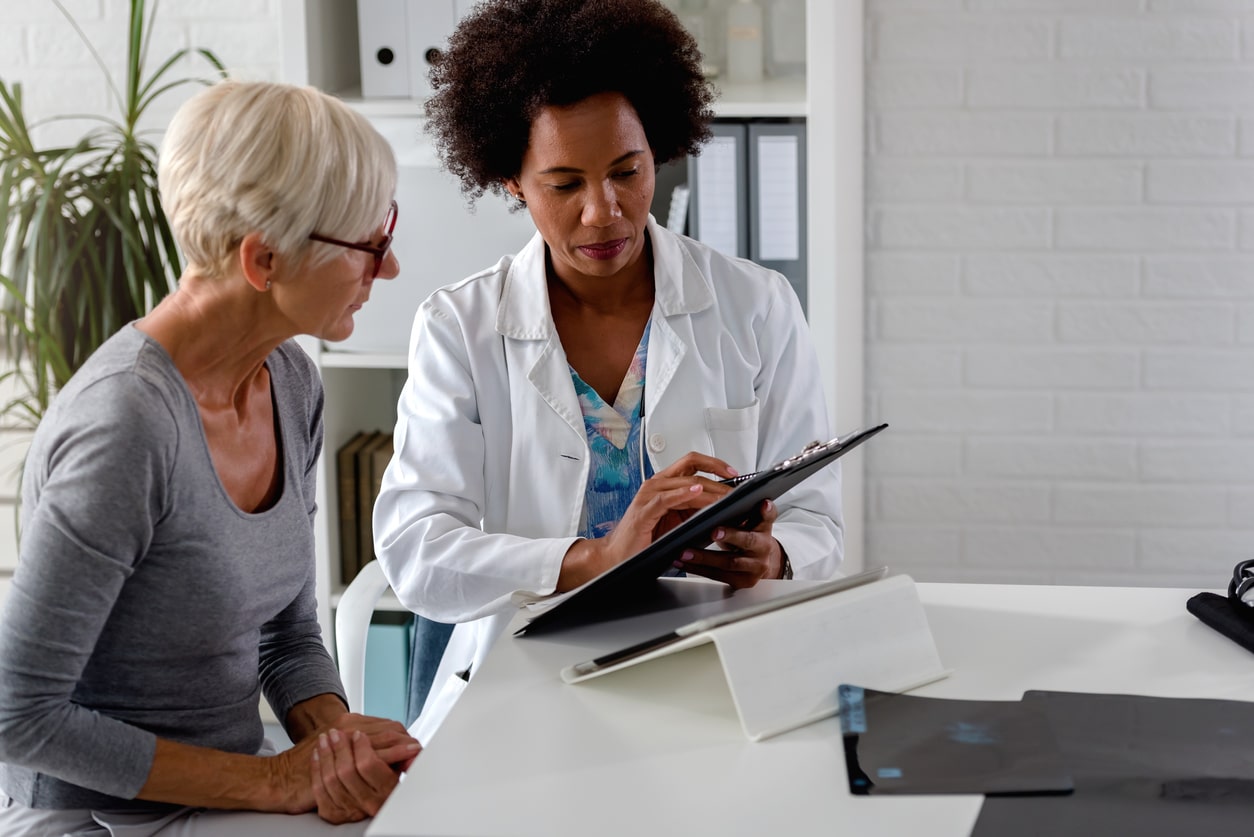 These are great recommendations for patients with quality health insurance. But what about uninsured or underinsured patients? Where can they seek good primary care? If you can afford to pay an out-of-pocket cost for appointments, many doctor's offices offer a significant discount on services for cash-paying patients. (Many will provide a manageable payment plan if you cannot afford one lump payment, so be aware you can ask for this option.)
When you make an appointment, consider asking what the price of the visit will be if you're paying out of pocket. You'd be surprised how often the cost is close to or less than your insurance copay! If you're on a strict budget due to a limited income, most counties have at least one free clinic. And if a free clinic is not available to you, many preventive services are provided by local health departments for free or at reduced fees. All name-brand medications offer patient assistant programs which provide necessary medicines for a discount or, in some cases, at no cost to the patient.
Most local pharmacies will have information on how to apply for these programs; all you have to do is ask for it. There are also a growing number of discount pharmacy cards available, as well as online discount pharmacies. However, if you're using an online pharmacy, always research to ensure it is a legitimate business. If a pharmacy does not require a prescription from a practitioner, it is best to stay far, far away from them. Legitimate online pharmacies are regulated similarly to local pharmacies, so if one seems too good to be true, it most likely is. Ordering any medication without a prescription from your medical provider is never a good idea.
Consider Telehealth
Before the pandemic, seeing a PCP usually meant driving to their physical office. Yet as the pandemic began, we saw a massive jump toward telehealth appointments, even within the urgent care setting. Most PCP offices still offer this option as we enter our new normal. But when are telehealth appointments appropriate? I posed the question to Deb Prather, DNP, NP-c, a family nurse practitioner with Village Medical Associates in Locust Grove, Georgia. She recommends telehealth appointments only for specific reasons, such as a follow-up for medication refills or when patients are very stable on their treatment plan yet must be evaluated every three months. (However, she did stress it is still best for such patients to be seen in the office every six months.)
When a patient is sick, a telehealth appointment should only be considered if there are no other options. There is no good substitute for a hands-on evaluation by a practitioner, especially when you are sick. If you are requesting a telehealth appointment because you are worried about exposing others to your illness (or being exposed to other people's germs), most providers' offices will allow you to wait in your vehicle and will call or text you when it is your turn to be evaluated. Sometimes this option is not presented to patients outright, so asking if this is possible when you check in is always recommended.
Concierge Healthcare
Another interesting concept that exploded recently is the concierge healthcare option. Troubled by the lack of quality time with patients and sensing that patients felt their needs were going unmet, doctors first began creating concierge medical practices in the 1990s. The first of its kind, MD2, was founded in Seattle, WA, in 1996 by Dr. Howard Maron and Dr. Scott Hall. For an annual retainer fee ranging from $13,200 to $20,000 per family, it was not a viable option for most people. As technology has exploded and become affordable for most people, this option is expanding rapidly. However, it is not yet widely available, but for those who can afford the service, it's worth considering.
Seeking Urgent Care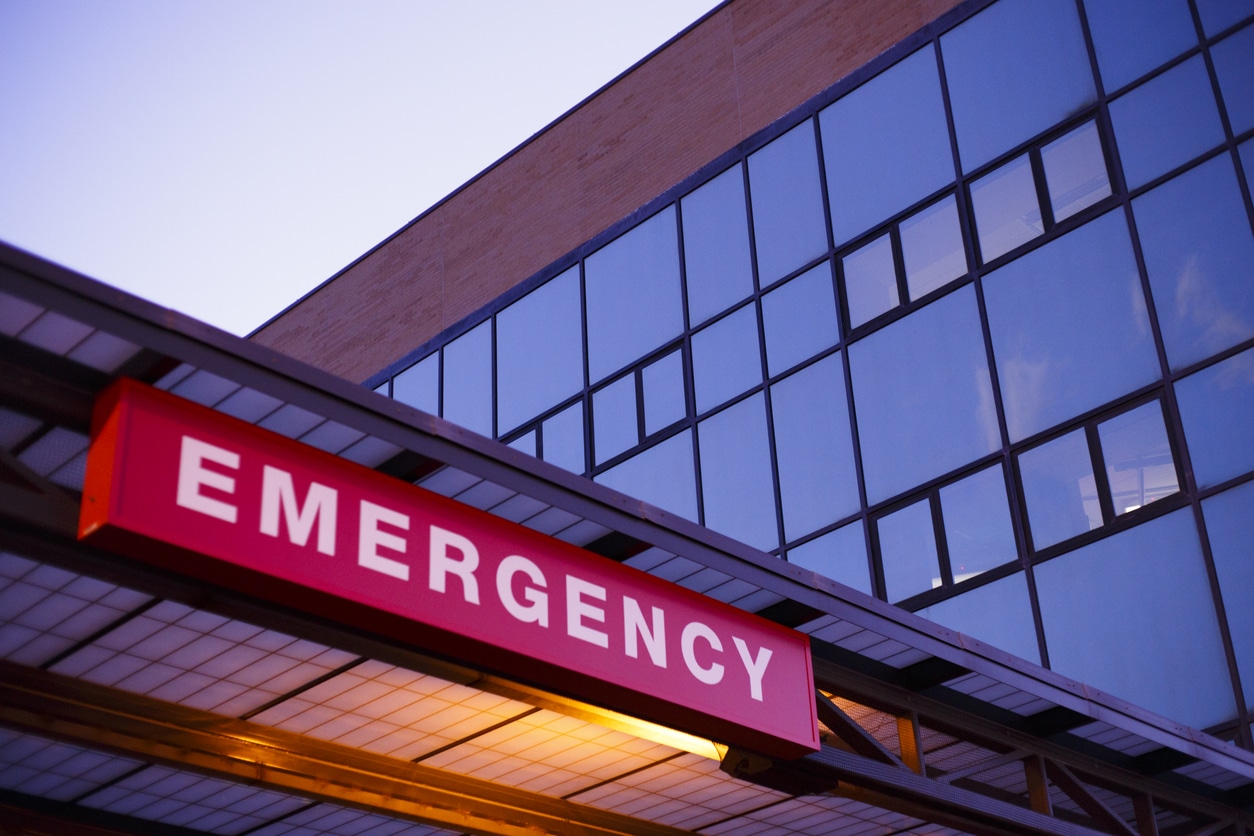 Now that we have established the importance of good primary care, we must discuss when it is appropriate to seek urgent, emergent, or specialty care. Urgent care clinics are suitable for times when you are unable to be seen in your primary care office for conditions such as lacerations (deep cuts or tears in the skin), upper respiratory infections, flu-like symptoms, sore throat, sinus infections, ear infections, skin infections, urinary tract infections, rashes, headaches, uncomplicated migraines, sprains, and strains. S
Some urgent care facilities do have x-ray equipment, but it is always a good idea to call or check their website before you go to confirm whether or not they will evaluate you if you have a suspected uncomplicated fracture. As a plus, a select number of urgent cares are also doubling as primary care offices. If you have one of these types of urgent care facilities in your area and are searching for a PCP, it's worth checking into becoming an established patient at one that offers such services.
What Warrants Urgent Care?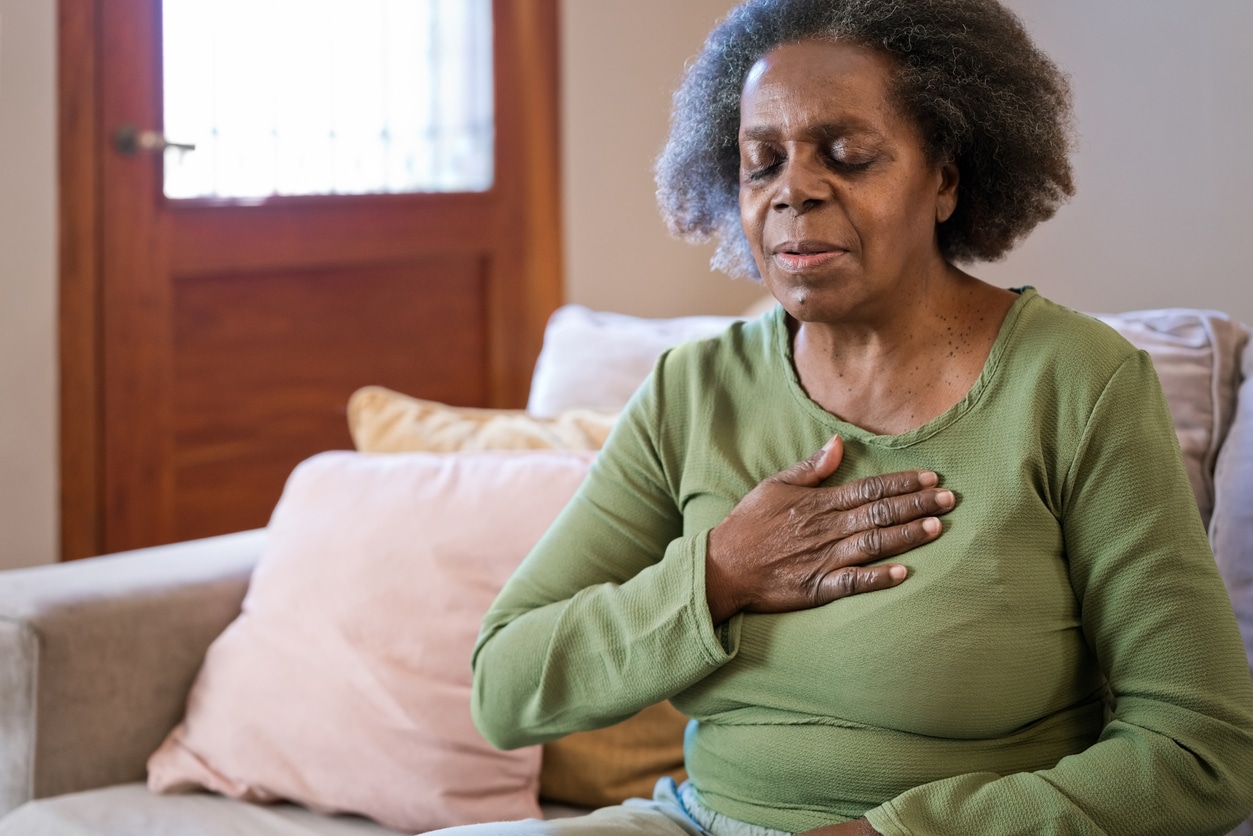 Emergency visits should be reserved for life-threatening conditions such as:
A large wound or bleeding that will not stop
Breathing problems (difficulty breathing or shortness of breath)
A change in mental status (such as unusual behavior, confusion, or difficulty waking)
Chest pain
Choking
Coughing up or vomiting blood
Fainting or loss of consciousness
Mental health emergencies
A head or spinal injury
Severe or persistent vomiting
Sudden injury (due to a motor vehicle accident, fire, near drowning, etc.)
Sudden severe pain
Stroke-like symptoms (sudden dizziness, weakness, or vision changes)
Ingestion of a poisonous substance (including excessive alcohol consumption and suspected drug overdoses)
Severe abdominal pain or pressure
If you are unsure whether a condition warrants a visit to your local emergency room, many hospitals, doctors' offices, and insurance plans offer nurse advice lines to help you decide. These specially trained nurses quickly evaluate health conditions and recommend the appropriate level of care. Be sure you have emergency resource numbers ready before an emergency happens. Keep a copy of these numbers where anyone can easily access them, such as on a refrigerator door or a wall, and not just in your phone contacts.
Specialty Care
Last but certainly not least is specialty care. Specialty care refers to higher-level medical services typically requiring a request from your PCP (such as a cardiologist or pulmonologist). There are numerous medical specialties, so you must ask your PCP if any are suitable for your health condition. Unfortunately, since the beginning of the pandemic, there appears to be an increasing shortage of specialists in rural areas and long waits in cities for an initial appointment, so beware that accessing this level of care may require a long wait or a greater travel distance. However, if your PCP feels you need this higher level of care, do not discount it based on those frustrating factors. Your health is too important to put it off.
Advocating For Yourself
There are several things you can do to decrease the time and frustration of dealing with our healthcare system today. First and foremost is to be your own advocate. What does that entail? It is not a license to be rude, condescending, or abusive toward any healthcare provider. However, it does mean it is okay to speak up firmly when you feel you are not receiving a good standard of care. It also means you should be proactive in your treatment plans. If you are referred to other physicians, especially specialty care, it is your responsibility to ensure the new providers receive any pertinent health information before your initial visit and to fill out any new patient paperwork within the requested timeframe.
Embracing Technology
It also means becoming familiar with technology concerning your providers' patient portals. Patient portals are an excellent but woefully underutilized tool allowing you to send and receive messages from your provider, view test results, review visit notes (which usually contain a summary of your plan of care), schedule appointments, request prescription refills, and review any billing statements. Some portals also allow for paying those bills online. Prepare for all of your doctor appointments by writing a list of questions you would like to ask your provider, a list of concerns you would like to address during your time with them, and an up-to-date medication list (or take all of your medications with you in their original containers).
All of your ailments may not be discussed in-depth in one visit, but many health concerns are tied together, so it is best to bring them to your provider's attention. Despite the state of our current healthcare system, knowing what level of care is appropriate for your current concern and taking the mentioned measured steps will significantly decrease your confusion and frustration while allowing for the best possible care. Even though the advice given may not remove all exasperation or uncertainty, it will make it easier to navigate the chaos.
Read More
Gameto; Revolutionizing Reproductive Health in Women
Retro Biosciences: Looking to Give You Another Decade
Postural Orthostatic Tachycardia Syndrome (POTS): Everything You Need to Know