During the various stages of menopause, including peri- and post-menopause, our bodies go through a number of changes. These changes bring on symptoms ranging from annoying to life-altering. Hot flashes, restless nights, thinning hair, and dryness in all the wrong places are some of the symptoms we face. It's helpful to know that we aren't alone in this process and that what we experience, while often unique to us, is a stage in life that we all have to face at some point. The benefit is that the women who have come before us have laid out a bit of a roadmap of how to navigate menopause. Because of that, companies and inventors worldwide have worked to find every possible kind of menopause relief they can think of to make the process a little easier.
With that in mind, we sat down and worked to find the best products for menopause relief – be it supplements, cooling pads, or hair products – and created a list to help you navigate the path as well.
15 Products for Menopause Relief
Disclosure: This post contains affiliate links.
Goodnighties is a U.S.A-made and women-owned company that is dedicated to providing a better sleep solution for those who suffer from night sweats caused by menopause. The technology in our fabric is made from sustainable temperature-regulating materials to help keep you cool off. Get 15% OFF your first order with code: PW15 at checkout.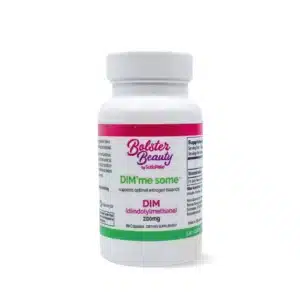 Balance can feel elusive, but the secret is beginning from the inside out. Supporting your body with DIM'me some™ (Diindolylmethane) means giving it a helping hand in hormone balance, weight management, and breast & prostate well-being. This phytonutrient offers antioxidant and hormonal benefits, particularly during perimenopause and menopause.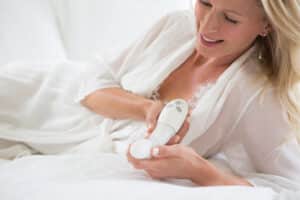 Made with mid-life women in mind, the vFit Gold® Device is an Ob-Gyn-designed, intimate health device that helps promote improved intimate wellness thanks to the patented vFit's red-light benefits. In just a few sessions a week, you can experience more natural lubrication, increased sensation, and more confidence—all from the privacy and comfort of your own home. Use code PRIME10 to get 10% off your order with Joylux.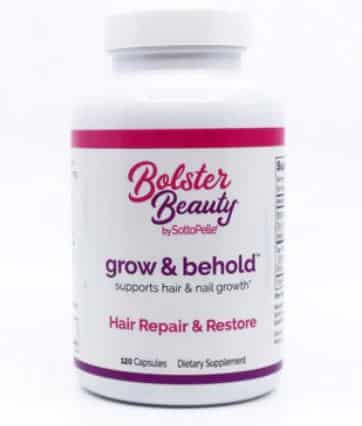 The Grow & Behold formula is a state-of-the-art hair loss formula developed by SottoPelle® Founder Dr. Gino Tutera. It has a proprietary blend of ingredients that can help slow the biological process associated with hair loss and support healthy hair growth at the deepest cellular level. Key ingredients supply a steady stream of essential nutrients and promote an environment that can inhibit hair loss and encourage new growth.
Giddy Health Menopause Support is precisely formulated to support the body through menopause with hormone-balancing supplements. Made with Panax ginseng, Pueraria Mirifica, and black cohosh, they help ease symptoms of menopause, including hot flashes, night sweats, and mood swings. The microbead-in-capsule design provides sustained nutrient delivery and improves absorption and blood level maintenance.
Say goodbye to dry with Kindra's estrogen-free best-selling Sensitive V Relief Bundle. Get maximum relief to vaginal or vulvar dryness with this hydration duo featuring Soothe Bath Soak and The V Relief Serum. It's doctor-recommended and gynaecologically tested with 1000+ 5-star reviews.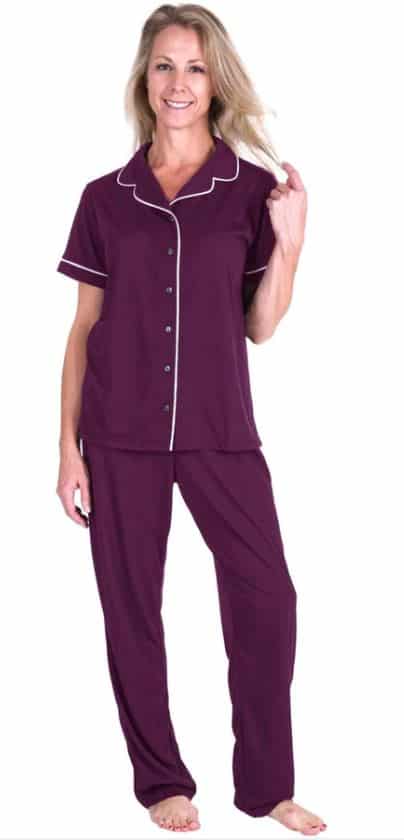 From the development of their technically advanced fabrics to the fit and quality of their products, you can count on Cool-jams to provide you with beautiful sleepwear and bedding that looks great and performs well in the bedroom. Important things like a great fit, super soft fabrics, silk-screened labels versus itchy tags, beautiful colors and styles, and innovation based on science and research are all a big part of the Cool-jams difference that sets them apart from other sleepwear companies.
Fan Club is an estrogen-free, non-hormonal, clinically-studied probiotic formula that addresses 11 symptoms of perimenopause and menopause, featuring Siberian rhubarb, patented probiotics, and grape seed extract.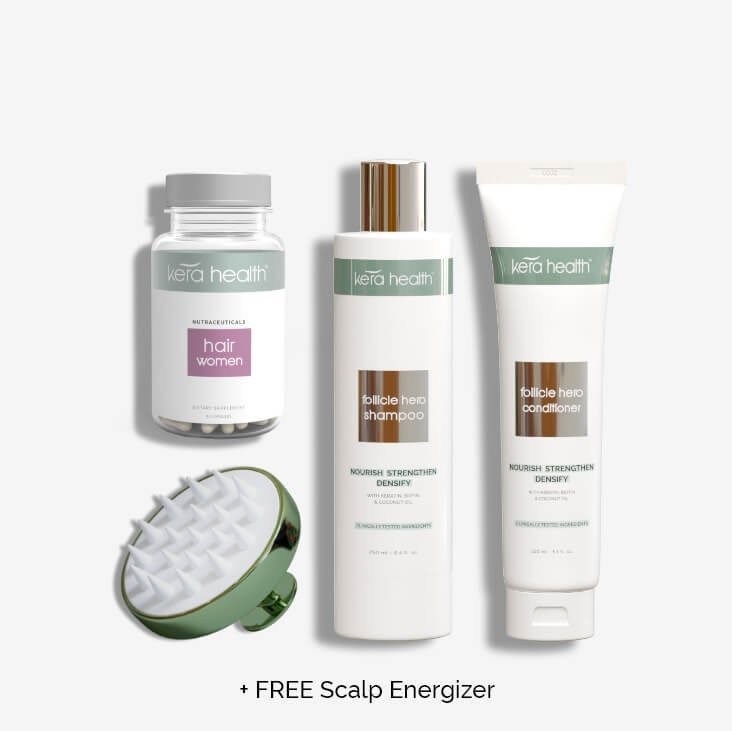 The ultimate clean beauty, day and night hair recovery system nourishes hair follicles from the inside out. This is the perfect solution for menopausal hair loss, helping you look good and feel great naturally.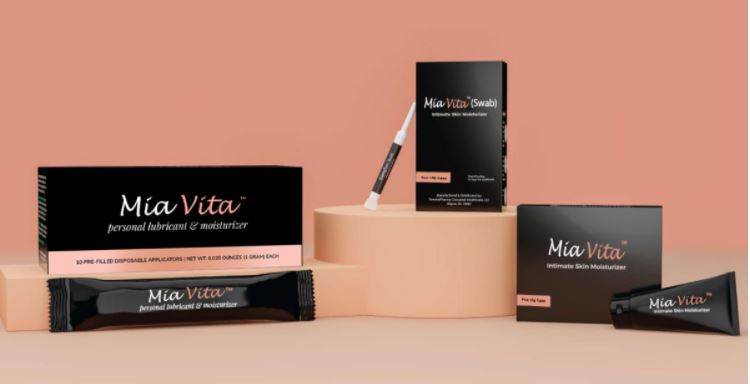 FemmePharma's products are made by women for women to relieve intimate skin dryness and discomfort. Mia Vita Personal Lubricant & Moisturizer is FDA-cleared and made with pharmaceutical-grade ingredients like hyaluronic acid and vitamin E. Paired with Mia Vita Intimate Skin Moisturizer; this product line provides hydration to your most sensitive skin – the vagina and vulva. You are not alone, and FemmePharma is here to remind you of that.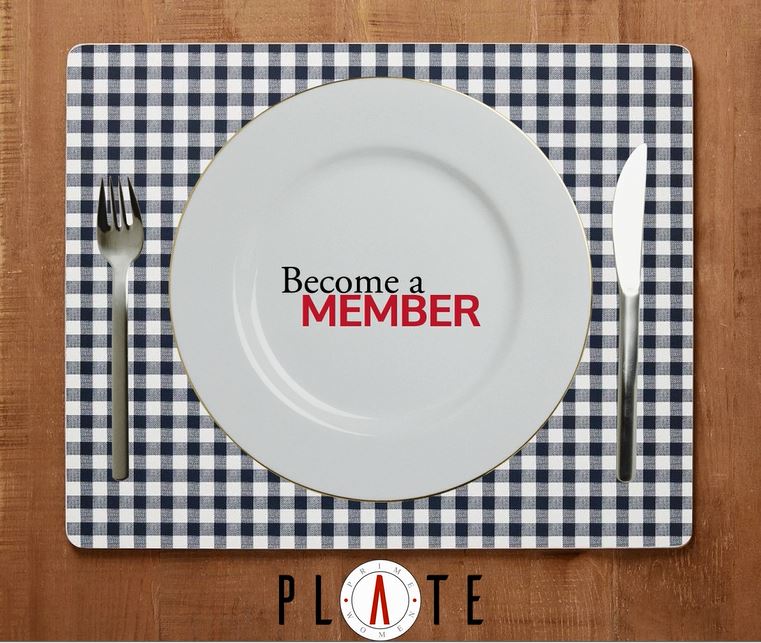 PLATE understands the inherent struggle with weight that comes post-menopause. With so many other one-size-fits-all diets, we decided it was time you had an eating program designed specifically for women like you. PLATE is the only weight management made for women over 50. Learn how they use intermittent fasting in their program.
Kenzzi allows you to do your own laser hair removal at home. The Kenzzi IPL Laser Hair Removal Handset can be used on your entire body, including your face and Brazilian area. You'll experience smooth, hairless skin in just a few treatments, helping you to avoid pricey salon visits while still getting fabulous results.
Live Libido Loca with Kindra! Try V Relief Serum for natural relief of vulvar/vaginal discomfort like itching, burning, and sensitivity so you can feel like yourself again. It's science-backed with patent-pending technology, doctor-recommended, and actually works!
This clinically effective hair supplement promotes thicker hair growth and less shedding peri- and postmenopause. It uses 21 medical-grade, natural ingredients and is formulated specifically for the biological needs of women through menopause. It improves hair growth and whole-body wellness by addressing the underlying causes of thinning hair, including hormones and stress, from within.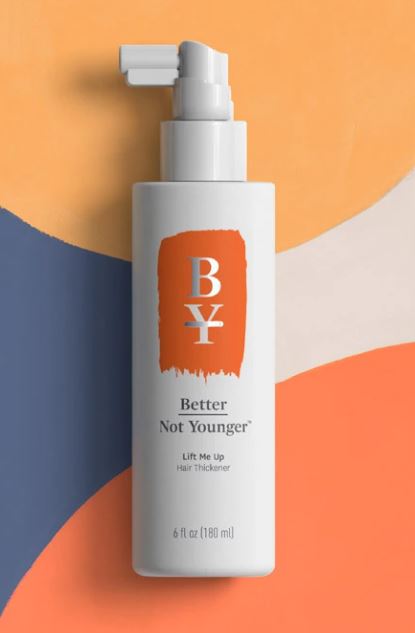 Lift Me Up Hair thickener is a double-award-winning lightweight spray that wraps around thinning hair strands. It lifts hair at the root and nourishes the scalp and follicles for healthier and thicker-looking hair instantly.
Menopause is a part of every woman's life – but the various menopause relief methods can make the process more bearable. Hopefully, you've found something that makes the hot flashes, night sweats, and overall feeling of malaise a little better.
Read Next:
Thinning Eyebrows? It Could Be Menopause
How to Deal with Crashing Fatigue During Menopause