Sponsored Post
As I navigate through my PRIME years, I find myself living the most active days of my life. My ambitions are high, and I seem to find more fulfillment in staying busy and productive than I did during my younger years. However, living the active life that I love hasn't exactly gotten easier. There is no denying that certain activities prompt aches and pains. Keeping a high energy level throughout the day isn't always as easy as it used to be.
"I was finally sleeping through the night, my body felt fresh during the day, and my mind felt peacefully focused. BATCH CBD has been part of my daily routine ever since."
I decided a few years ago to pursue a natural way to help my mind and body feel younger while I tackle my daily tasks. One day, I stumbled across BATCH by Wisconsin Hemp Scientific through their free CBD sample program. I had friends that had used CBD before, but I was always hesitant to try it myself. But I thought the opportunity to try a free sample was an offer too good to refuse, and the results were more profound than I could have ever imagined.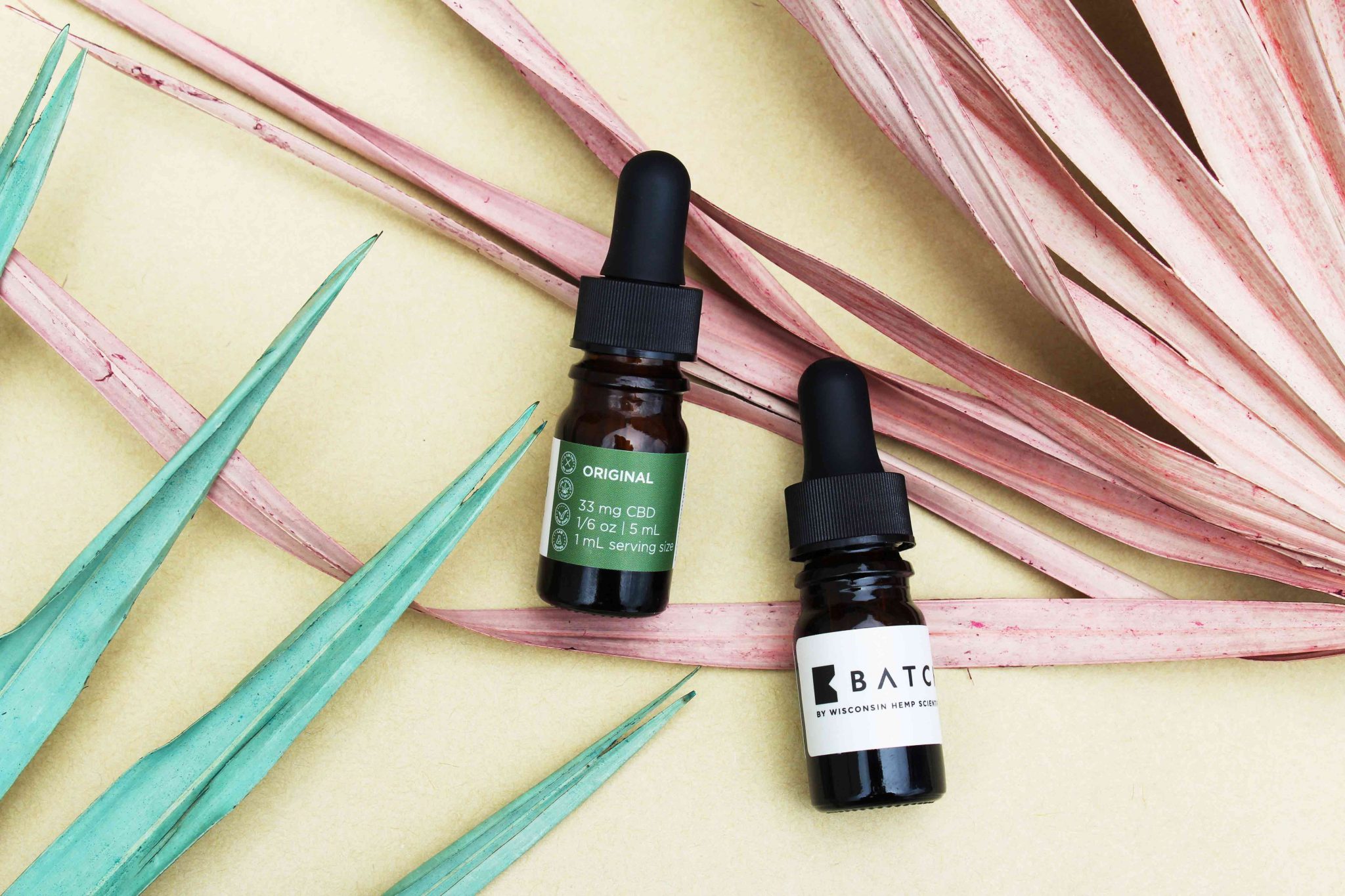 Ok, first things first. What is CBD?
CBD is an abbreviation for cannabidiol which is a naturally occurring molecule produced by the hemp plant. It's one of many powerful cannabinoids found in hemp and is known for supporting the mind and body in various ways.
Unlike THC, which is found in marijuana, CBD is completely non-intoxicating, so users can enjoy a "no-high" experience while still receiving a plethora of medicinal benefits. Since the US passed the 2018 Farm Bill, hemp-derived CBD is legal in all 50 states.
CBD has quickly exploded in popularity for those seeking natural relief from pain, insomnia, stress, anxiety, psoriasis, headaches, and much more. Consumable products are commonly found in the form of oil droppers, gummies, or capsules, while topical products are usually found in the form of balms, creams, or lotions.
CBD works by interacting with our bodies' endocannabinoid system (ECS) which is responsible for regulating a wide variety of biological processes (sleep, appetite, immune function, pain response, and mood, just to name a few). Since the ECS supports so many bodily functions, CBD can effectively keep our mind and body in balance.
BATCH CBD as my vehicle for success
My purpose for using CBD is somewhat atypical from the benefits commonly listed online. I use CBD products to help maximize my productivity without feeling stressed. But CBD is by no means a stimulant. What I quickly realized is that the benefits of CBD (sleep aid, pain relief, anxiety relief, etc.) have helped balance my mind and body to where I naturally have more energy, focus, and stamina. There's no better feeling than no longer needing my afternoon cup of coffee to carry me to 5 o'clock.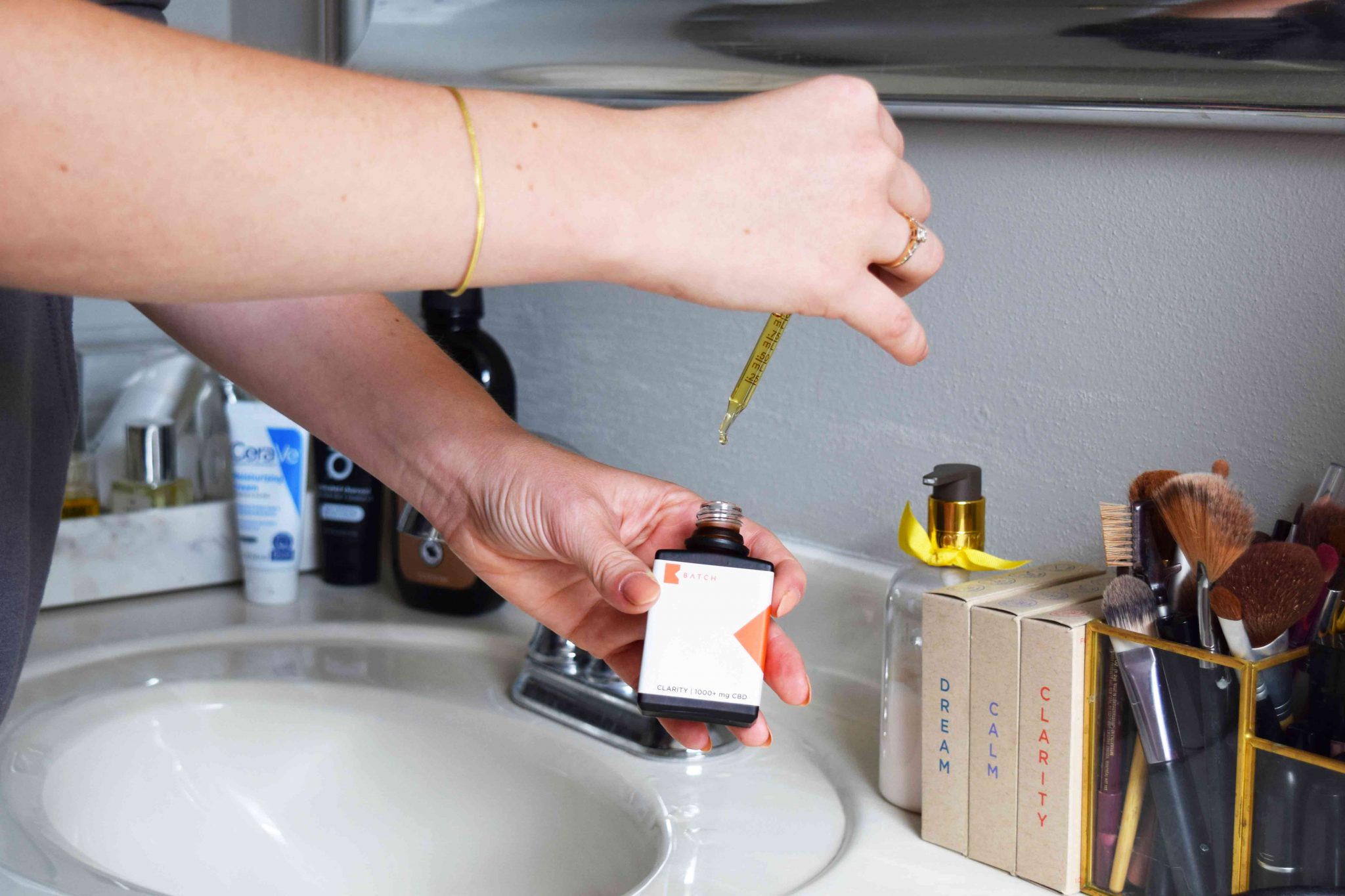 The Routine
The amazing part about BATCH is that they don't offer a one size fits all product. Rather, each product is uniquely crafted to fit your lifestyle needs. They even have a product recommendation quiz which can help you decide which products are best given your unique goals. Like all supplements, CBD works best if regularly incorporated into your daily routine. While there are many products to choose from, this is the routine that works best for me:
I start my day by taking 1mL of the 1000mg BATCH CLARITY tincture with my morning cup of coffee. This blend is light in color and supplemented with mild citrus notes for a refreshing flavor. My coffee wakes me up like usual but the CBD prevents any jitters or anxiety. As a result, my workday starts with a heightened focus and a tenacity to accomplish. I feel no "buzz", but rather a sense of tranquility that prevents me from feeling overwhelmed. Not to mention my body feels comfortable and free throughout the day.
BATCH offers a number of topical products, but my personal favorite is the Fire and Ice Relief Balm for topical pain relief. For me, it's always been my knees and lower back. I try my best to routinely exercise after work for at least 30 minutes, but some days my body makes it difficult. So, I apply the Relief Balm directly to my knees and lower back about 15 minutes before I start my exercise, especially when I go for a walk. The relief is almost instantaneous. It comes with a pleasant lemongrass aroma and relieves tightness and soreness in my joints and muscles.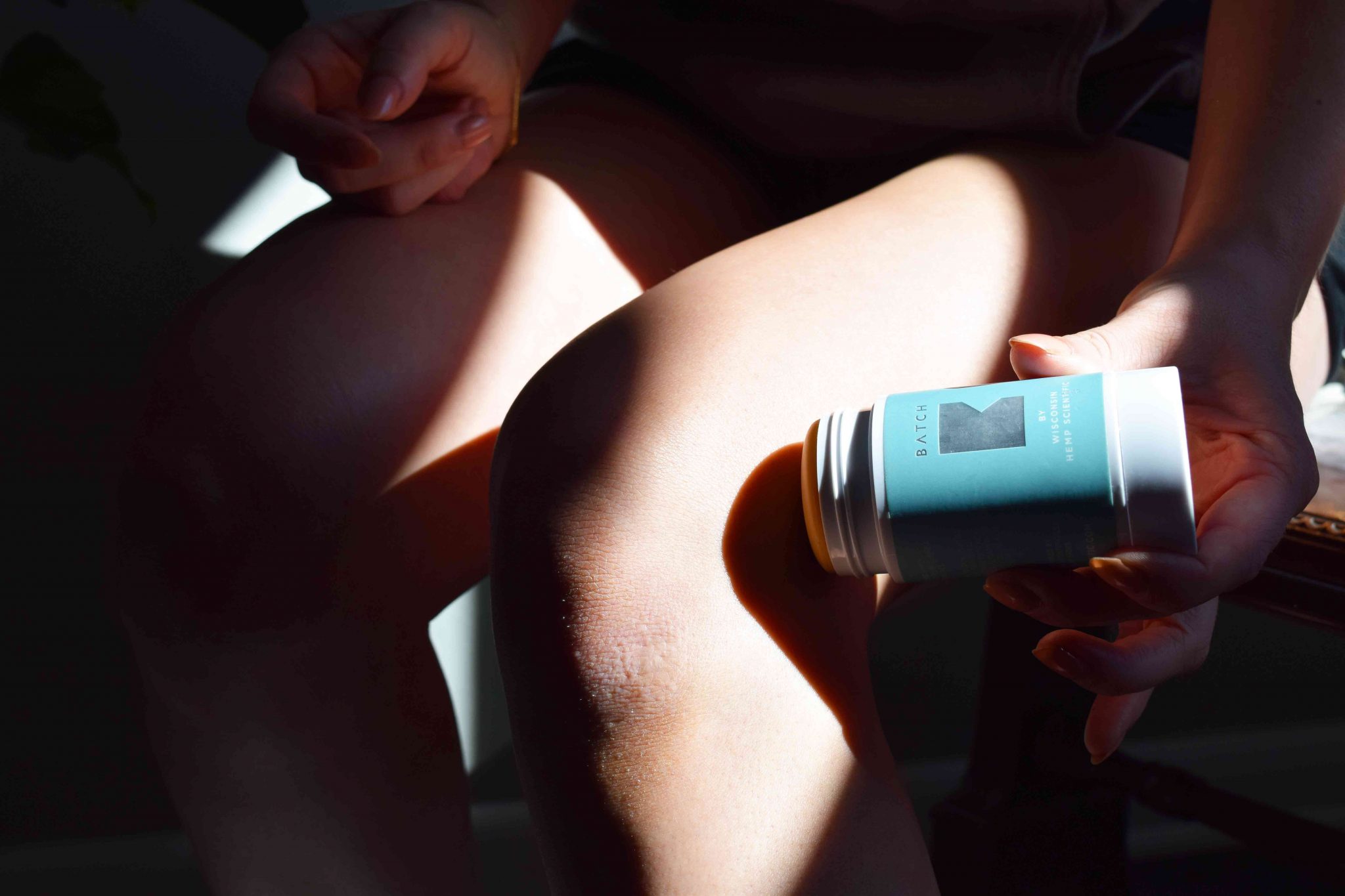 The BATCH DREAM tincture is my favorite part of my CBD routine. I take 1 ML of the 1000mg tincture an hour before bed. After paging through a few chapters of my book, I begin to drift into a deep slumber. The best part though is that I stay in a deep sleep throughout the night. I have experimented with other sleep aids in the past but notice that I occasionally wake up in the middle of the night or wake up feeling groggy. After a night of the DREAM tincture, I wake up rejuvenated from a satisfying night of sleep. I credit most of my daily energy increases to these improved sleep habits.
On the weekend I like to alternate between BATCH CBD gummies and CALM tincture mostly for comfort and leisure. Both help me relieve my anxiety and unwind after a long week. Plus, they make the household chores a little more enjoyable and pain-free.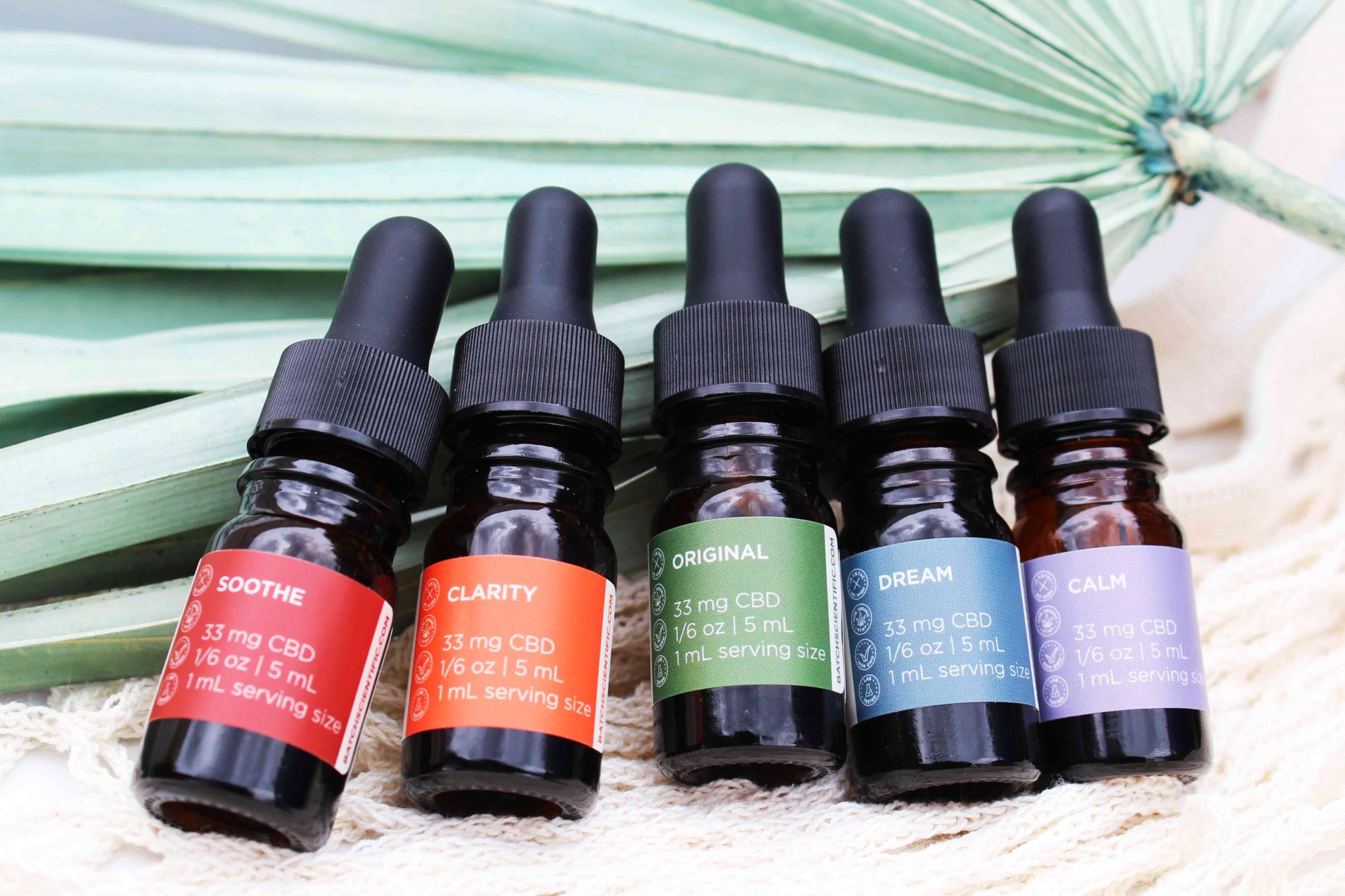 Try it yourself
Maintaining a busy and active lifestyle is something I have always taken pride in and look forward to continuing for many years to come. This is my secret I knew I needed to share with every woman my age. With CBD increasing in popularity, it's important to find a reliable brand that you can trust. BATCH won me over with their free samples, but I kept coming back once I researched more about the brand. They work with a small family farm in their home state of Wisconsin and it seems like they genuinely care about each bottle they make. Their cute "about us" video shows how they approach quality and transparency (two things the CBD industry desperately needs more of). You can learn more about BATCH in their featured article in Leafly.
Our readers will receive a 25% discount off their first purchase by using promo code PRIME25 at checkout. They also continue to offer their free CBD sample program if you want to try their tinctures risk-free. Give it a try and continue living your best life!