Dear dating sisters, I write this piece on the assumption that you are a responsible woman, and not only do you not pick up strangers in bars and take them home, you also wear your mask, wash your hands, and socially distance. Further, I will assume that being the brilliant, beautiful woman you are, you would want the same in a match — because you deserve to not only be cherished but to be healthy. So let's dive into Covid dating.
How does one put it out there in the time of Covid? The good news is, because of the pandemic, online dating is more popular than ever. The limitations of Covid life have changed everything, including the dating paradigm. Given this, the best option to meet the person of your dreams, without meeting the person of your dreams in person, is online. The restrictions of the pandemic force people to communicate and really get to know one another before actually meeting. "Netflix and chill" hookups lose their luster for even the most brazen lothario when there's a deadly disease on the other side. So we save that mask-off first kiss for someone special. Given your precious time and your desire to not waste it on someone, not of like mind, I've assembled the following profile tips to keep you in the game while also keeping you alive.
Updating Your Profile
As we all adapt to this new normal, so too are dating apps. If you prefer to social distance with a mask, but at the meet-and-greet, the person shows up without one, it's awkward and fruitless. Don't fret. Some apps, like Bumble, have an easy-peasy option to indicate your comfort level in the stats. This saves buckets of wasted time texting with someone who arrives sans mask and close-talking as they explain how the virus is a hoax started by Bill Gate's dog.
But if the stat isn't an option, there are ways to update your profile in order to relay your safety needs. The first step, your all-important photos:
Your Photos
You don't need to replace all your photos with ones of you masked up. Just post one. Don't use it as your opening gambit, put it second. Your first shot is your one shot to grab them. The pandemic is temporary. Show them what they could be getting for the rest of their life. Your second shot is the one where you lay out your rules by how you present yourself. (If you want to be super-cute, this is the picture of you baking that sourdough bread – with your mask on.) And for the love of God, don't wear sunglasses or you will look like the invisible man. Rock that mask and make sure to smile because your eyes will smile along with you.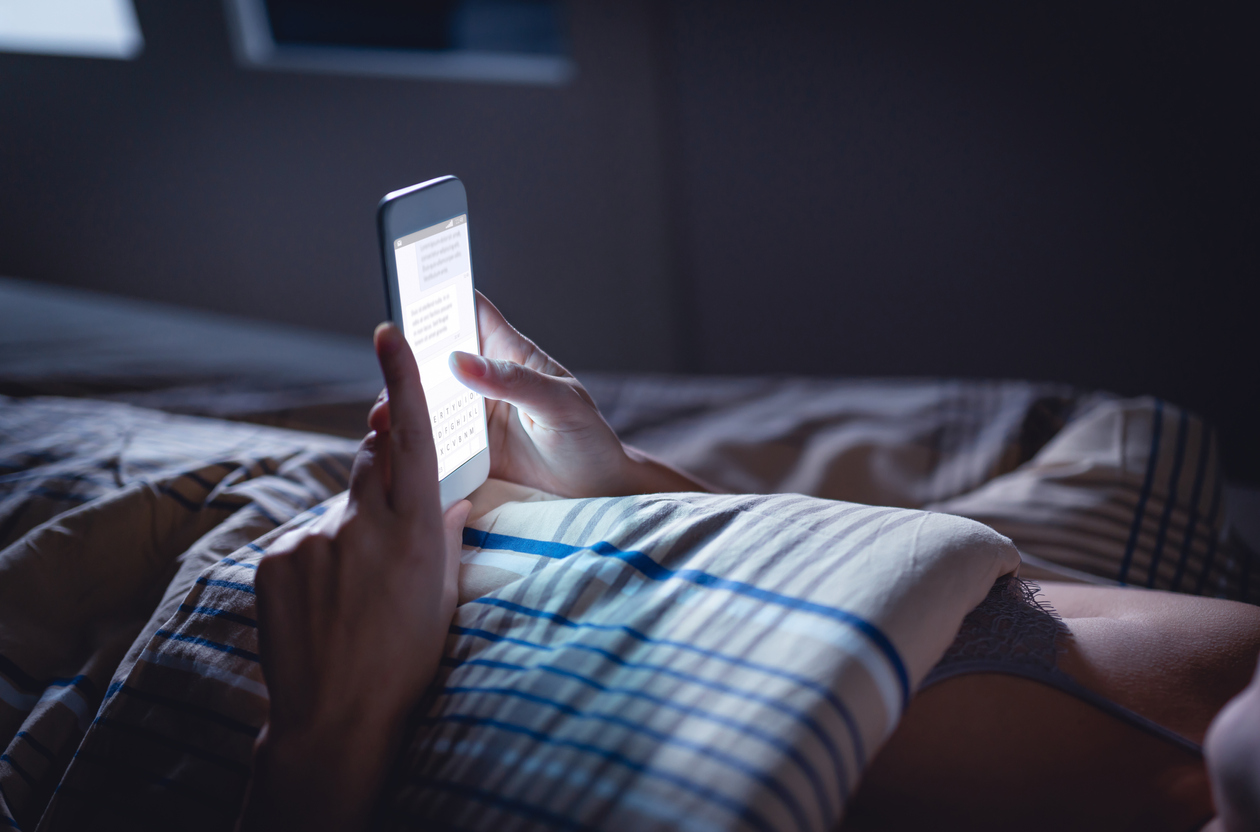 Updating Your Blurb
Next comes the infamous blurb. As mentioned, certain dating apps try to assist you by adding a badge to indicate what you prefer mask-wise. If you don't have this option, make sure to include what you require in your blurb. Options include:
A video date;
An in-person meet with a mask and social distance;
An in-person meet with a mask;
You require a negative Covid test to meet;
An in-person meet, no mask (Note: To some, this implies, "Netflix and chill" AKA "Just want a hookup.")
Please don't invite irresponsible behavior in your blurb by suggesting things that require contact and/or heavy breathing. "I love holding hands, kissing, and canoodling on the beach. Let's go salsa dancing!" Instead, go for something reasonable and welcoming, "Covid-conscious woman seeks Covid-conscious man or woman for an in-person meetup. Let's go on a hike!" Then move on to the rest of your blurb as usual. Don't focus too much on the pandemic or you could appear neurotic unless neurotic is what you're looking for. After all, there's someone for everyone.
Reading Their Profile
When dating after Covid (and during!), an odd trend in men on par with the infamous "fish photo" is posting their Covid test results in their profile photos. The idea behind this not so brilliant move is that he'll get more women if we feel safe. What they don't realize is that, 1. We are smarter than that and, 2. Just because someone has tested negative when the photo was taken doesn't mean they will still be negative when you meet in person. Also, knowing people can stretch the truth (okay, lie) on their profiles, there's no guarantee that the test is, in fact, legit. Posting test results only indicate that the guy actually doesn't understand the science of the situation. Swipe left.
When The Profile Isn't Helpful
If his profile doesn't indicate or even hint at his safety preferences, no worries, there are ways to broach the subject in those first precious texts.
Let's say you've got a match. Use your opening gambit to playfully yet surreptitiously get the information you need. "Hello, Brad. Nice to meet you (flower emoticon). So, how are you holding up in this crazy new world we are in? (wacky face emoticon)." You can gauge his outlook via his response. If he ignores the question, swipe left. If he acts put-off or insulted, swipe left. If he gives you a long-winded answer about how depressed he is about everything going on in the world and how the highlight of his day was eating peanut M&Ms while watching The Young and the Restless, well, it's your call. I'd swipe left. But if he's upbeat and appears to be active and productive in spite of the limitations… give him my number.
It's human nature that when we meet someone in person who we like, we immediately trust them. Unfortunately, like doesn't necessarily mean trustworthy. Ask any woman with a broken heart. In this case, the risk is higher than the potential reward so we must fight those urges. Stay true to your safety principles. And keep your wits about you in spite of how dreamy he is because Covid doesn't care about dreamy, and I care about you.
Looking for some tips for dating online? Watch below and subscribe to our YouTube channel for more lifestyle, fashion and fitness videos.
Related Article: Now that we've talked about dating after Covid, read more about how to read a dating profile. There may be some red flags you're not aware of!