Are you looking for the "perfect" gift for an upcoming wedding anniversary? Of course, any gift from the heart is always appreciated, but we curated this list of traditional anniversary gifts with some information about their meaning to inspire you! Even though there are current guidelines, you can't go wrong with a classic, and, with a little imagination, these traditional anniversary gift ideas may even feel modern!
1st Anniversary – Paper
The first year of a relationship is all about new beginnings, so paper represents the start of a couple's life together and a "blank page" of sorts. Although paper seems like a modest medium, it opens a wealth of possibilities for gift giving!
Books
How about a coffee table book commemorating a favorite artist or a vacation spot you shared? Or enjoy an at-home date night cooking together with recipes from a new cookbook.
Salvador Dali, Master of Modern Art: Dali is one of the most influential artists of the 20th century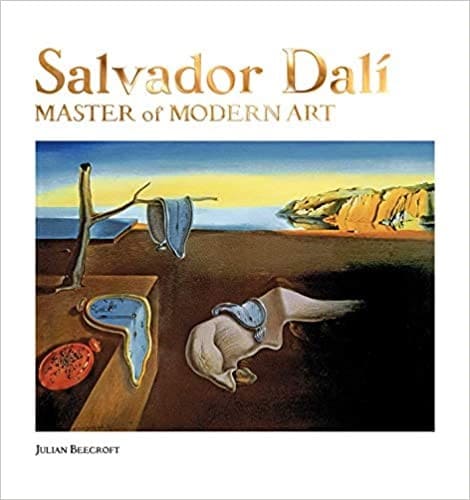 Above Maui: Enjoy Maui's colorful geography captured by drone.
Once Upon a Chef: This New York Times bestseller contains 70 quick-fix weeknight dinners and 30 weekend recipes.
Experiences
Speaking of vacations and date nights, print out airline tickets for a surprise getaway or tickets for a concert or Broadway show paper and enclose them in a heartfelt anniversary card. The 1st-anniversary gift is all about creating new memories for future celebrations!
Playing Cards
A personalized set of playing cards is a fun gift for enjoying game nights with friends. This colorful set can be personalized or monogrammed and is housed in an acrylic box.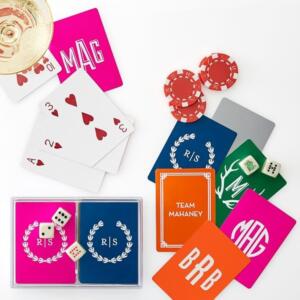 Stationery
An elegant set of note cards or stationery are always thoughtful gifts. Personalize this bundled set of notepads and flat cards with envelopes.
5th Anniversary – Wood
Trees represent strength and durability, and the roots of your relationship are firmly established by the fifth year of marriage.
Home Décor
Wood may seem hard to incorporate into a gift, but how about engraved wedding vows or a wooden frame containing a star chart, a meaningful quote, or a photo of the happy couple!
This ¾" Walnut, Maple, or Cherry hardwood is made to order with your own engraved text.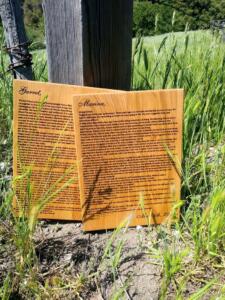 Remember a special moment's night sky with the star chart from a specific date.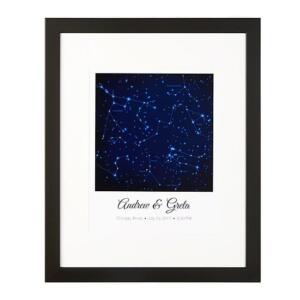 Charcuterie Boards
Who doesn't enjoy a charcuterie board? This large board has a drawer on each side and 4 stainless steel cheese knives.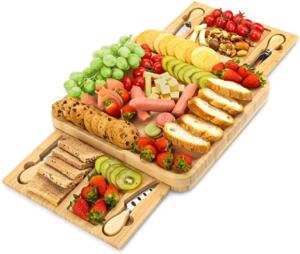 Wine Gifts
We love the idea of a personalized wooden box containing a special bottle of wine, perhaps from your anniversary year! Present your wine in this engraved wooden wine box featuring your chosen name, date, or inscription.
10th Anniversary – Aluminum/Tin
The tenth year is considered a milestone. Aluminum is a flexible metal, so it represents the couple's adaptability and durability, while tin, which doesn't rust, symbolizes longevity.
Cookware
Upgrade your kitchen with some new aluminum cookware. We love this All-Clad nonstick aluminum 10-piece set.
Luggage
Luggage, maybe with plans for a romantic getaway, is another great option. Travelking's all-aluminum carry-on luggage comes with TSA locks, a cool metal shell, and easy-to-maneuver spinner wheels.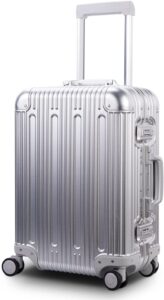 Jewelry and Accessories
Since aluminum and tin range from silvery white to grey, cool-toned metals are the way to go! Dazzle and delight with this gorgeous Lagos bangle bracelet.

For him, consider this handsome stainless steel money clip.
Or, check out this personalized tie bar in a variety of metal options to match his style.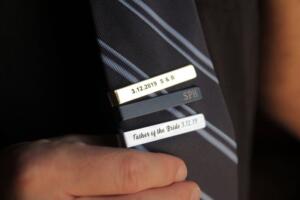 Tech
It's probably a good time for an upgrade, and there's no better tech option than the iPhone 13 Pro.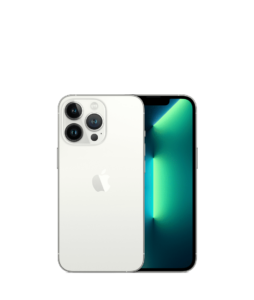 15th Anniversary – Crystal
The fifteenth year is when traditional anniversary gifts become a bit more expensive. Crystal is beautiful and reflects both the clarity needed to achieve a long relationship and the time invested in the relationship.
Home Décor
How about a beautiful crystal paperweight or decorative box, maybe even with a special surprise inside? We love this gorgeous Simon Pearce Nantucket Whale paperweight.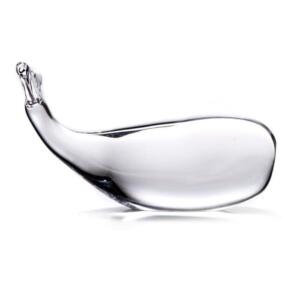 A crystal wine or spirits decanter is the perfect gift for the cocktail lover, and there's no more elegant option than this Simon Pearce Madison Wine Decanter.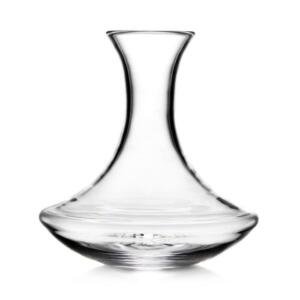 For him, consider this handsome lead-free whiskey decanter to hold his favorite evening nightcap.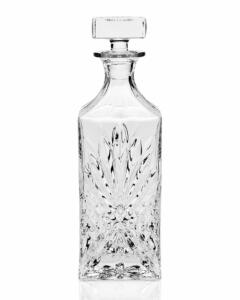 Healing Crystals
Healing crystals have become very popular. Just like selecting flowers for a bouquet, one can choose different crystals for different energies — amethyst for calm, rose quartz for love and compassion, or tiger's eye for confidence, to name a few. Fill a personalized crystal gift box with hand-selected loose crystals, or select a bracelet strung with your chosen crystal.
The selection of protection bracelets allows you to find the perfect gift for anyone and make it unique to them and their style and taste.
25th Anniversary – Silver
Silver is a precious metal and a fitting gift to commemorate a 25-year marriage.
Jewelry and Accessories
Timeless sterling silver circle cufflinks
are a wonderful gift for the remarkable men in your life. You can personalize them with their initials to make this a unique and thoughtful gift that can be worn to work, dinners out, or on special occasions.
If cufflinks aren't what you're recipient would wear or enjoy, consider a handsome silver chain bracelet to celebrate 25 years of wedded bliss.
Home Décor
Choose silver serving pieces such as this teapot or cake serving set for your celebratory dessert.
30th Anniversary – Pearl
Pearls are precious and take time to create, so they represent longevity, just like three decades of marriage!
Jewelry and Accessories
A classic string of pearls is as traditional an anniversary gift as you can get!
If a pearl necklace is not her style, how about a pair of elegant mother-of-pearl earrings?
Who says pearls are just for women? This beaded bracelet can be worn by all genders and makes for a unique couple's gift, too!
Experiences
Pearls and oysters are almost synonymous, so how about a special dinner for the two of you with an appetizer of oysters or some caviar pearls?
40th Anniversary – Ruby
The deep red of rubies represents deep love and passion, and a 40th anniversary should celebrate that love.
Jewelry and Accessories
Choose from ruby necklaces, bracelets, rings, and earrings. Garnets are less expensive than rubies yet just as beautiful. Here are our favorite ruby or ruby-inspired items:
Home Décor
You can't go wrong with anything red!
Be sure to check out these other ideas for 40th-anniversary gifts!
50th Anniversary – Gold
The 50-year mark is deemed the golden anniversary. Gold symbolizes prosperity, strength, wisdom, and love, which are all the attributes of a 50-year relationship! Did you know that you can request a free presidential greeting from the White House for this milestone anniversary?
Gold jewelry is a tried-and-true option, but we included a few other gift ideas for the couple who deserves something special.
Home Décor
How about a gold ice bucket and a bottle of bubbly?
Or a beautiful piece of art such as a painting, vase, or sculpture.
Anything vintage makes a nice touch, perhaps from the decade that the couple was married.
Candy
What's sweeter than candy? Fine chocolate wrapped in gold or gourmet chocolate made with 24K edible gold are decadent treats to enjoy during your 50th-anniversary celebration.
60th Anniversary – Diamond
Wow, 60 years! Diamonds are the strongest of gemstones, and so is a marriage that lasted six decades! A diamond anniversary band or watch set with diamonds are truly special and can even become an heirloom for future generations.
Home Décor
After reaching 60 years of marriage, most couples have just about everything they need. Therefore, a sundial complete with a "Happy Anniversary" message is a unique and welcome gift.
A comfy throw would also be appreciated and is a fun way for the special couple to settle in on the couch and stay cozy together.
Whether you're shopping for your spouse, your parents, or close friends, we hope you found this to be a handy guide that you can consult from year to year for unique yet traditional anniversary gifts!
Read Next:
10 Fabulous 30th Wedding Anniversary Gifts
25th Wedding Anniversary Vacation Ideas