What wines do I serve with my Thanksgiving Dinner? My inbox is overflowing! All sommeliers get the most wine pairing questions during the holidays. I always want to give a satisfying answer. Still, I usually say, "It depends." What are you serving? How do you prepare your turkey/ham/brisket? Will the turkey be roasted, brined, smoked, or deep-fried? What about appetizers? And salad? What are your side dishes? Do you want to serve a dessert wine? Depending on your menu, here are some wine pairings for Thanksgiving dinner (along with some great recipes)!
Wine Pairing Suggestions For Thanksgiving
Remember, these are not hard and fast rules, just guidelines:
Serve what you like to drink, not what you think you must serve.
Be festive. Serve a sparkling wine as a welcoming aperitif. [champagne toast picture here]
Match the weight of the food with the weight of the wine. A light wine with a light appetizer is a good example.
Use bridge ingredients (cheese, fruit, nuts) in a recipe to make wine more compatible with vegetables, salad dressings, and spices. [Picture here of salad]
Avoid heavily tannic wine with turkey and spicy casseroles. Pinot Noir is always a good choice for roasted white meats as it has lighter tannins. Dry Rosé works well, too. Keep that special Cabernet Sauvignon in the cellar/shelf, as the tannins will fight the spiciness of the food.
Red Zinfandel's flavors of plum, pepper, jammy blackberry and tobacco can hold up to a smoked or deep-fried turkey. [Picture of turkey here] A Garnacha/Grenache based wine, domestic or international, works well with ham–especially those honey-based hams or if served with cherry sauce. The raspberry, baked cherry, and spice notes are a perfect pairing.
Full-bodied white wines like Chardonnay and Viognier pair well with heavier sauces, root vegetables, or cheese. [picture of root vegetables here]
Dessert wines should be sweeter than the dessert, or the wine will taste flat/sour.
See my sample menu and pairing suggestions below. Alton Brown's Good Eats Turkey is a favorite recipe traditionally in my home, but now I also use the Tyler Florence Spatchcocked Turkey recipe, too. We brine the turkey the day before and the resulting roasted turkey retains optimal moisture. Have you ever spatchcocked a turkey? Check out Tyler Florence's recommendations.
Join me on Twitter @WineGrapeStone and let me know what wines worked for you.
All-American Thanksgiving Wine Pairing Menu
courtesy of Rachael Ray. (Photographer: Kate Sears)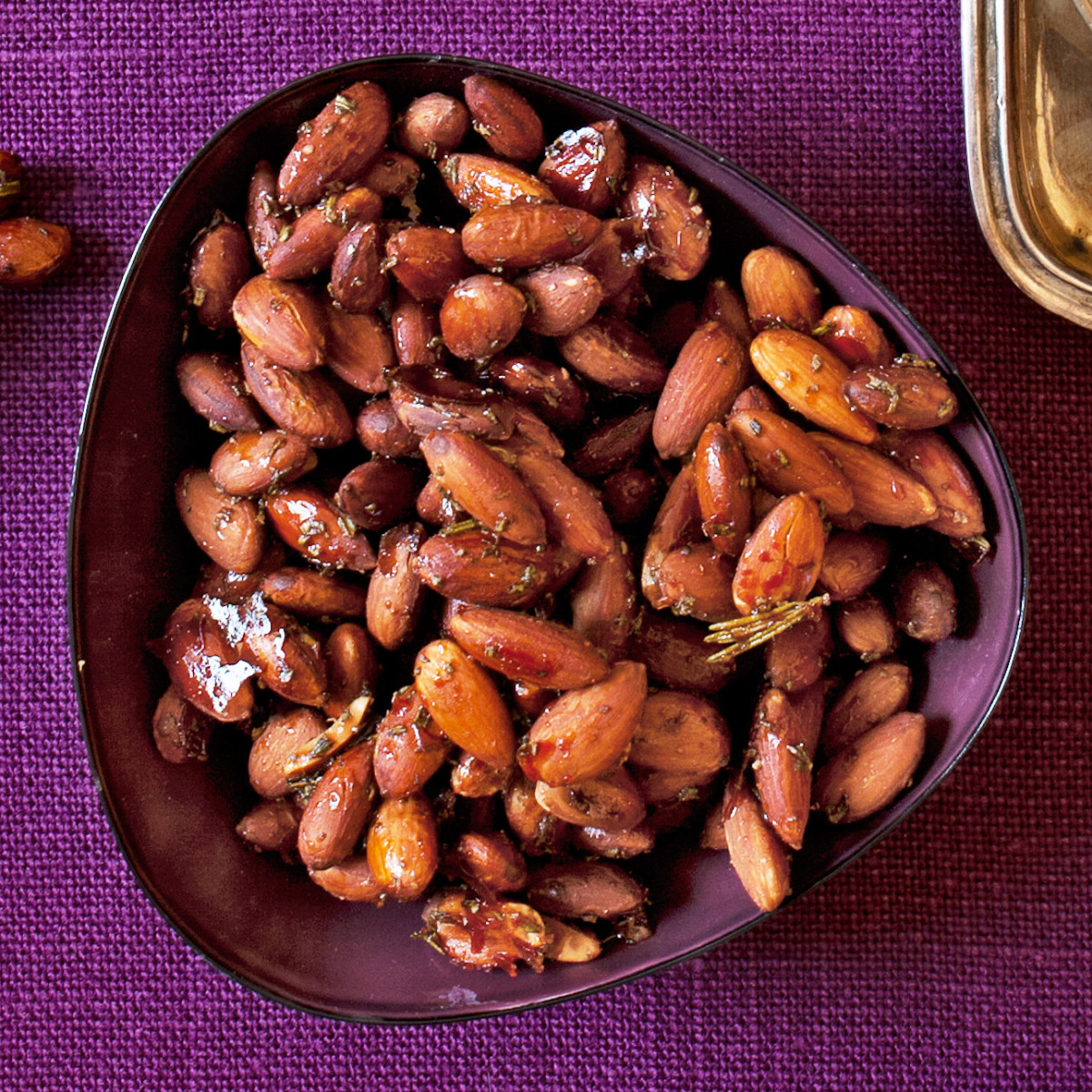 Pair with: Veuve Clicquot, La Grande Dame or LVE by John Legend Sparkling Rosé
Pear, Walnut, Blue Cheese Salad courtesy of Birmingham's Hot and Hot Fish Club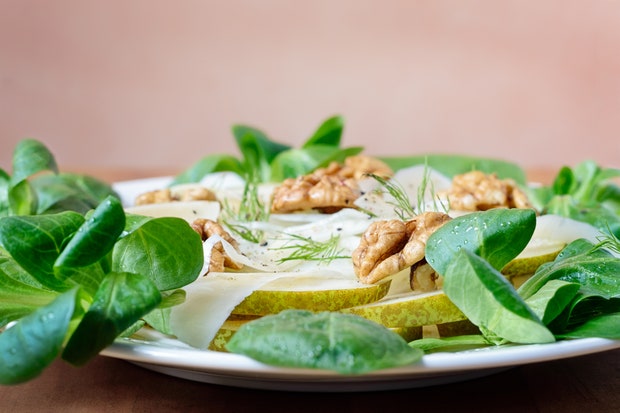 Pair with: Chateau d'Esclans Whispering Angel Rosé
Melange of Roasted Root Vegetables courtesy of Emeril Lagasse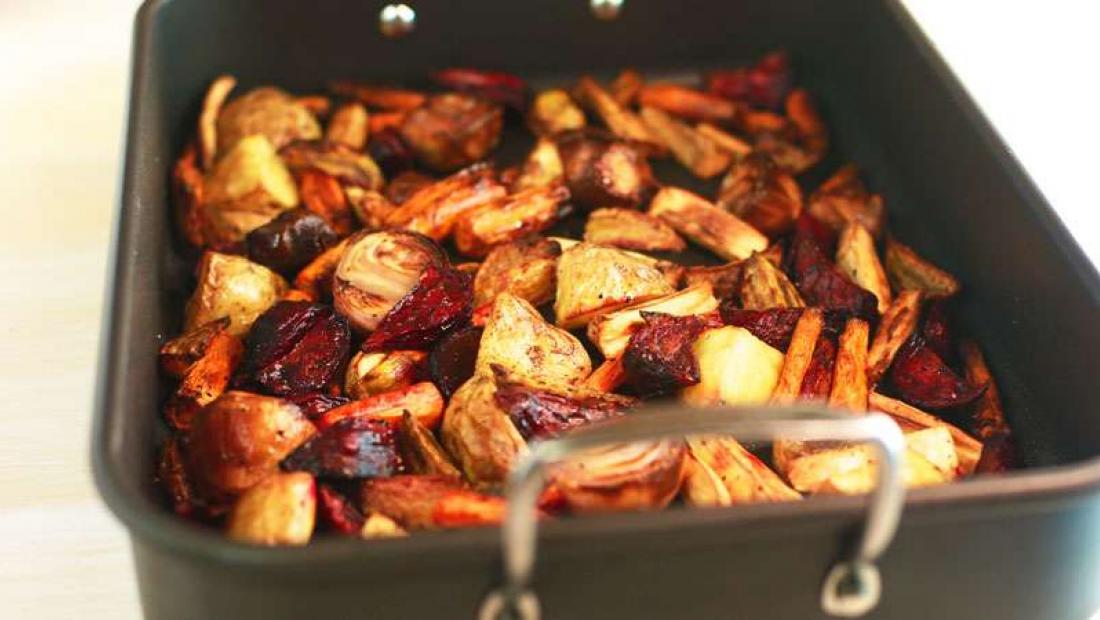 Pair with: Fess Parker Ashley's Vineyard Chardonnay
Bobby's Wild Rice and Goat Cheese Dressing recipe courtesy of Bobby Flay, Food Network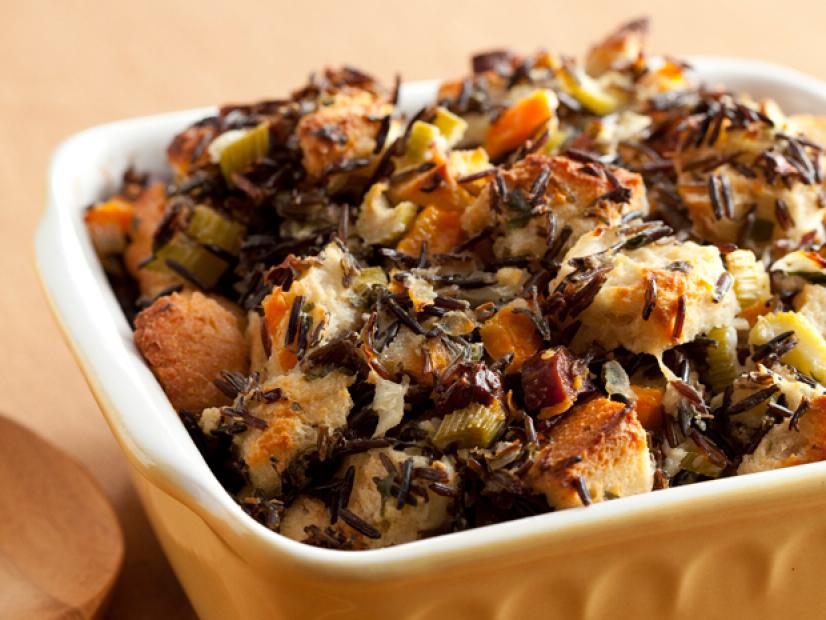 Pair with: Stoller Family Estate Pinot Noir, Willamette Valley Oregon
Brined and Roasted Good Eats Turkey courtesy of Alton Brown or Tyler Florence Spatchcocked Turkey with Sage Butter Gravy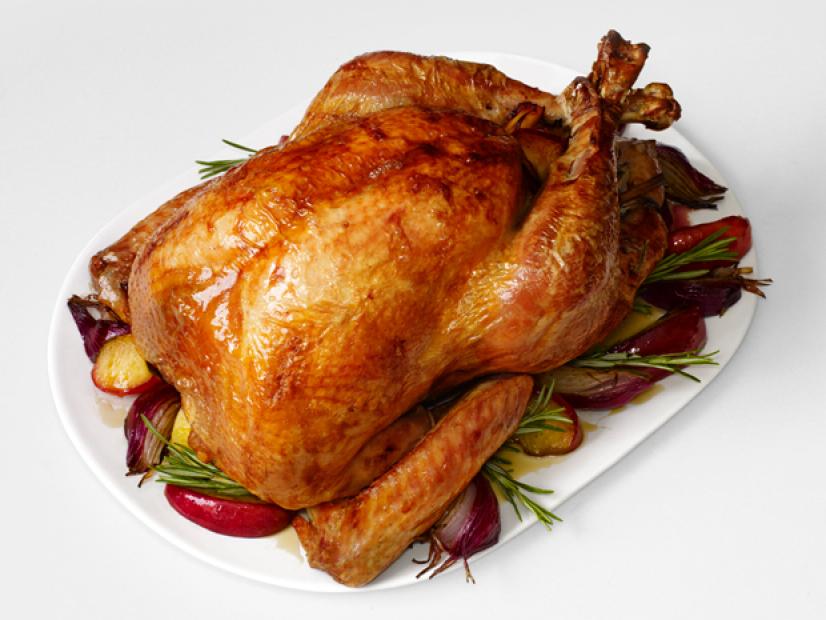 Pair with: Gary Farrell, Hallberg Vineyard Pinot Noir, Russian River Valley
Baked Ham with Brown Sugar-Honey Glaze courtesy of Trisha Yearwood, Food Network Magazine. (Smoked or Fried Turkey, Ham or Brisket.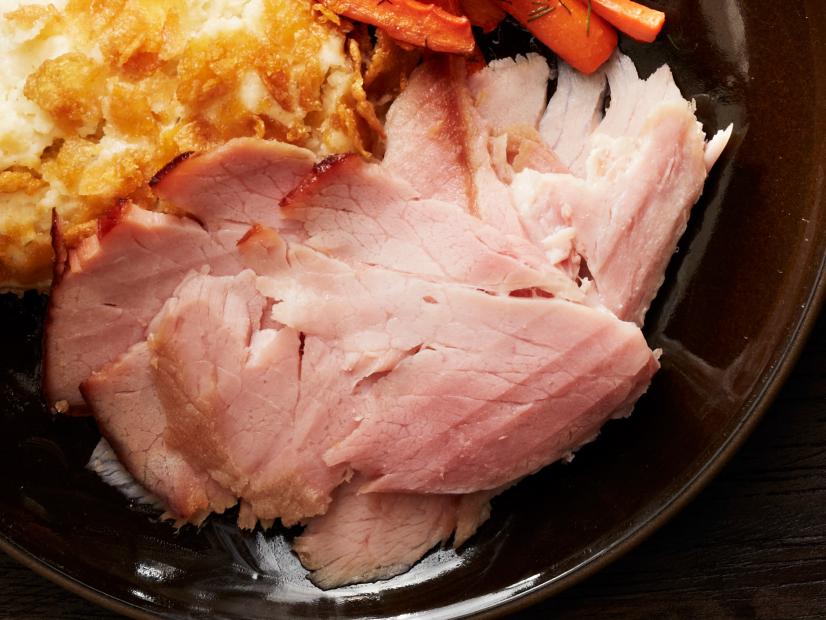 Pair with: Dry Creek Vineyard Old Vines Zinfandel)
Classic Pumpkin Pie courtesy of Martha Stewart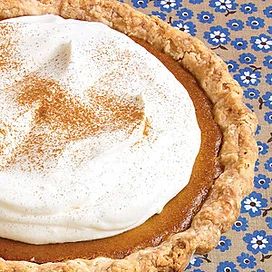 Pair with: Australia's Yalumba Museum Reserve Muscat (375ML bottle) $19.99
Recommended Wines

Ratings: Wine Spectator — 94 points. This is the Verve Clicquot Prestige Cuvee (top of the line)….a great wine that pays homage to the Madame (Widow) Clicquot. This wine has smoke-tinged flavors of almond, poached pear, and toast aromas. Highly recommended.
Ratings: Wine.com's Wilfred Wong – 89 points. Singer, songwriter, humanitarian, John Legend is now a wine entrepreneur. This is a lively French sparkling rosé with a fruity nose of red currants, and the bubbles are soft and pleasant.
Ratings: The Tasting Panel — 93 Points. An irresistible pink! Charming, refreshing, refined, and with plenty of juicy, enticing, strawberry and berry fruit. This is a rosé that should be in everyone's cellars, without exception.

Ratings: Wine Enthusiast — 93 Points. This Chardonnay from the Sta. Rita Hills, Santa Barbara region is laced with lemon confit, jasmine, mint, Sweet spice, and lightly butter notes.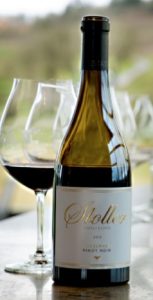 Ratings: Wine Spectator — 92 Points. Willamette Valley is one of America's best Pinot Noir regions. This wine features vibrant raspberry and violet aromas, with cherry and black tea accents.
Ratings: Wine Enthusiast — 94 Points. This is a beautiful winery in the heart of Sonoma's Russian River Valley. This wine offers a depth and richness with tiers of dark cherry, currants, dried mushrooms, black tea, and fresh violets.

Ratings: Wine Enthusiast — 90 points. This is a zesty Zin loaded with lively fruit, fresh cranberries, black cherry, with nutmeg and cinnamon aromas leading to a layered, jammy flavor of blackberry cobbler.
Ratings: Wine Enthusiast — 92 Points. The production of this fortified wine is part of the Yalumba and Barossa Valley history. Deep copper colored with tastes and aromas of dark toffee, mochas, caramelized orange, candied apricots, and a long finish.
About the Author: Tricia Conover, DipWSET, AWE, CSS is a Level 4 Sommelier, Travel and Wine Writer for PrimeWomen Magazine.
Have you subscribed to our YouTube channel? Find fitness videos, makeup tutorials, and fun videos made by and for prime women like you!