Saying the word "Mediterranean" brings an easy smile, conjuring up images of pristine beaches, azure water, fragrant air, fresh delicacies from the sea and shore, and wine. Mediterranean wines are ideal as we leave summer behind and head into fall. They tend to be mid-weight, fresh, clean, dry and not very oaky, but are not so lean, tart and austere as their more Northern European counterparts. With their combination of fruitiness and restraint, they are always on our favorites list here at Planet Grape Wine Review.
19 Best Mediterranean Wines
Here are some of our picks for fall and into the holidays:
Best Mediterranean Sparkling Wines
2017 Sella & Mosca Torbato Spumante Brut Alghero Sardinia – Italy, 90, $21.99
Fresh, tingly and dry with fine, lasting bubbles and notes of lemon zest, sea salt and oyster shell.
Best Mediterranean White Wines
2017 Acroterra Santorini Cyclades Islands – Greece 94, $47.99
This serious, age-able Assyrtiko blend is silky, fresh, full and dry with notes of white peach, lemongrass, daisy stem, honey, rock dust and petrol.
2017 Anatolikos Vineyards Wild Ferment Malagousia Thrace – Greece 92, $44.99
This organic, unfiltered Malagousia is intensely aromatic, lightly chalky, fresh and dry with notes of honeydew, peach, passion fruit, white rose and lilac.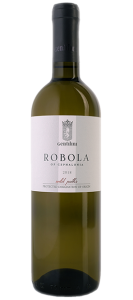 2018 Gentilini Wild Paths Robola of Cephalonia Ionian Islands – Greece 91, $24.99
Light, fresh and dry with a bitter pithiness and notes of lemon, pear, chalk, hay bale and wildflowers.
2017 Markou Vineyards Savatiano Attiki – Greece 91, $15.99
Light, brisk and dry with notes of grapefruit pith, lemon zest, oyster shell and sea spray.
2018 Mercouri Estate Foloi Peleponnese – Greece 91, $17.99
Light, crisp, dry and tart Roditis/Viognier blend with notes of peach, lily, fennel seed, mint leaf and petrol.

2018 Olianas Vermentino di Sardegna – Italy 90, $14.99
Fresh, crisp, juicy and dry with notes of lemon, peach, wildflowers and hay.
2017 Domaine Papagiannakos Savatiano Markopoulo – Athens Greece 91, $17
Light, dry, fresh and creamy with notes of mandarin, marzipan, chamomile and sea salt.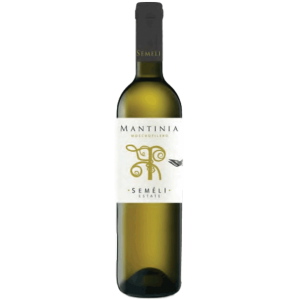 2018 Semeli Moschofilero Mantinia Peleponnese – Greece 92, $19.99
Light, crisp, energetic and dry with notes of lemon, peach, dried pineapple, yellow and pink rose and violet.
2018 Theopetra Estate Malagousia Assyrtiko Meteora Thessaly – Greece 91, $27.99
Light, crisp, flavorful and very dry with notes of lemon, peach, thyme and rosemary.
Best Mediterranean Rose Wines
2018 Oenops Winery Apla Dry Rose Prosotsani Drama –
Macedonia Greece 92, $19.99
Subtle, complex, crisp and dry with notes of raspberry, just ripe cherry, white mushroom, chalk and sea spray.
>READ: A MASTER SOMMELIER'S ROSE WINE PICKS
Best Mediterranean Red Wines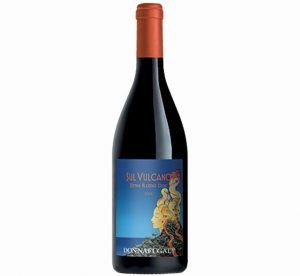 2016 Donnafugata Sul Volcano Etna Rosso – Sicily Italy 91, $35
Lean, muscular, zesty and dry with notes of strawberry, cherry, brown mushroom, black olive and grilled sausage.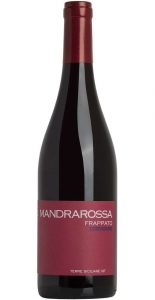 2017 Mandrarossa Costa Dune Frappato Terre Siciliane – Italy 90, $17.99
Subtle, fresh, light and dry with notes of lemon, cherry, fennel and porcini mushroom.

2015 Planeta Cerasuolo di Vittoria – Sicily Italy 92, $23.99
Mid-weight, beautifully balanced and expressive with notes of orange zest, cherry, red licorice, carob, leather and white mushroom.
2014 Sella & Mosca Tanca Farra Alghero – Sardinia Italy 91, $26.99
Fresh and mid-weight Cabernet Sauvignon/Cannonau blend with notes of bing cherry, black licorice, cedar, clove, mushroom, sage and prosciutto.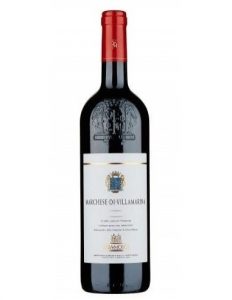 2013 Sella & Mosca Marchese di Villamarina Alghero – Sardinia Italy 92, $59.99
This Mediterranean Cabernet Sauvignon is fresh, dry and tart with notes of mulberry, plum, coriander seed, oregano, fennel seed, mushroom and cinnamon.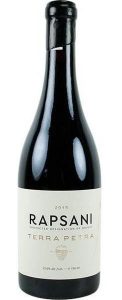 2016 Terra Petra Rapsani Thessaly – Macedonia Greece 93, $43.99
Mid-weight, fresh, dry and chewy Xinomavro blend with notes of cherry, brown mushroom, cumin, bay leaf and oregano.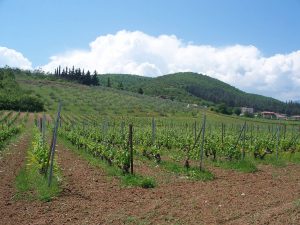 2015 Thymiopoulos Naoussa – Macedonia Greece 92, $29.99
Mellow then tart, lean and chewy with notes of cranberry, orange zest, sundried tomato, sage, porcini and cedar.
SWEET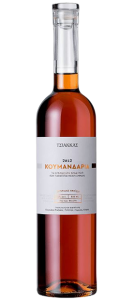 2012 Tsiakkas Commanderia
– Cyprus 95, 500 ml, $65
Rich, sweet, silky and fully evolved, this world-class dessert wine has notes of white chocolate, toffee, agave nectar, honeycomb, mushroom and almond sliver. Delicate and intense. Exquisitely balanced.
To read more reviews or check out the author's latest book, Ten Grapes to Know, the Ten & Done Wine Guide, visit https://planetgrapewinereview.com/.
Editor's note: With the increased tariff on European wines, Italian wines are one you'll want to stock up on at current prices and save. Wines from Greece will be tarriff free, so you might find these wines to be a good value in the near future.
>READ: SAVVY WINE SHOPPING – TIPS FROM A MASTER SOMMELIER
>READ: MASTER SOMMELIER CATHERINE FALLIS LAUNCHES WINE REVIEW