Move over Johnny Walker. Here comes Jane Walker, and she is striding onto the drinks scene in her top hat, tuxedo, and boots. She is a female twist on their famous Johnny Walker logo. Diageo, the world's largest spirits company, finally announced their new limited edition Whisky brand, Jane Walker, aimed at the U.S. female market. Rumored to have been originally launched if Hillary Clinton had won the 2016 US Presidential Election, the brand was finally announced on March 8, coinciding with International Women's Day and Women's History Month. Jane Walker blend is identical to Johnny Walker Black Label Scotch.
For every bottle produced, Diageo is donating a dollar to promote women's causes like She Should Run, and Monumental Women which is honoring America's women suffragettes in New York's Central Park. While some people speculate that the timing of this launch may be pandering to women rather than being authentic, consumer adoption will tell the tale.
According to the Global Whisky Report 2018-2022, female whiskey drinkers are on the rise. In the United States and United Kingdom, more than a third of the Scotch drinkers are women. In France, Italy, Switzerland and the Asia market female Scotch drinking is one of the fastest growing segments.
So, what's next? Saturday Night Live's Dan Aykroyd hawks Crystal Head Vodka for Patrón' Canadian business. Should they ask Amy Poehler to be the next Scotch pitch-woman? What about a Beefeater Gin Girl?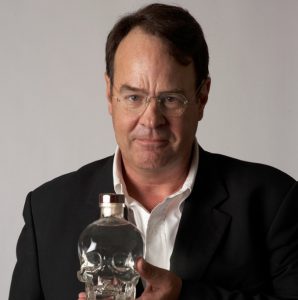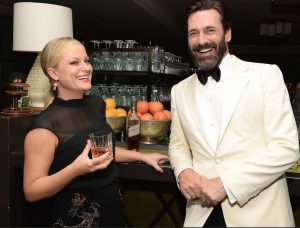 Stephanie Jacoby, Vice President at Johnny Walker, noted on television on The Late Show with Stephen Colbert and on the Twitter-verse that Scotch has historically been intimidating to women. As women evolve from the stereotypical sweet Cosmopolitan martini-drinkers toward imbibing spirits with more complex flavors, we should see continual changes in women's drinking trends. Jane may be here to stay. Cheers to that!
Discover 8 American Craft Whiskeys
Cocktails for a Crowd: Southern Bourbon Punch
Distilleries Switch to Hand Sanitizer Production