Holiday parties are upon us. Nothing sets the stage more perfectly than walking in a party, pulling a glass of bubbles from an ornate silver tray, and drinking the heady sparkler. I receive more emails requesting sparkler and Champagne suggestions in December than at any other time of the year. People are confused about how to select a type or style of sparkling wine. They also ask me to detail the proper etiquette for giving a Champagne toast. Below is A Champagne Primer discussing wine sweetness levels, bottle sizes and defining terms of style and production. I have outlined the logical approach to toasting.
Master Sommelier, Katherine Fallis, MS also advises us on the proper storage, chilling, and opening techniques in her recent PRiME Magazine article: "Affordable, Festive Sparking Wine and Champagne".
"I only drink Champagne on two occasions: when I am in love and when I'm not." – Coco Chanel
Special occasions often require you to give a Champagne toast for the gathering. A few guidelines to follow:
1. Spontaneous toasts only look that way. Select the right words and practice them. A touch of humor is rarely out of place.
2. Understand that you may be recorded and tweeted later, so be appropriate.
3. When ready, make sure that everyone has been poured a glass of wine. Say, "May I have your attention," vs. beating on the glassware with utensils.
4. Stand up. Look and speak directly to the Toastee, first and last, while in between addressing the rest of the audience. Don't gesture with your glass or you may slosh the wine.
5. A 90 second or less length of toast is always appreciated.
6. Finally say, "Let's welcome," or, "Let's celebrate Max, a great friend," or, "To Max," or another appropriate ending. Tip your glass and take a sip of wine at the end of the toast.
"In Success you deserve it and in defeat, you need it" – Winston Churchill
Great bubbles are found all over the world: Champagne or Cremant from France; Sparkling Shiraz or Chardonnay from Australia and Tasmania; American sparklers from many states including California, Oregon, Virginia, Washington, New Mexico, Texas, or New York; Cava from Spain; sparklers from South Africa; Prosecco or Franciacorta from Italy; Sekt from Germany Austria, Czech Republic; and now British sparkling wines.
"Come quickly, I'm tasting the stars!" – Dom Perignon shouts to his fellow monks
All special occasions call for Champagne, but winter holiday parties demand a festive sparkler. Food pairing for Champagne spans from appetizers to main courses, followed by desserts. Always follow the wine and dessert pairing guideline: make sure the Champagne is sweeter (demi-sec through Doux) than the dessert or the wine will fall flat. Pair Champagne with oysters rockefeller, smoked salmon toasts points with cream cheese, glazed beets and burrata toasts, caviar deviled eggs, and butternut squash ravioli with brown butter sage.
"I drink Champagne when I'm happy and when I'm sad. Sometimes I drink it when I'm alone.
When I have company I consider it obligatory. I trifle with it if I'm not hungry and drink it when I am. Otherwise, I never touch it – unless I'm thirsty." – Madam Lilly Bollinger
Suggestions below represent some of the finest Champagnes and sparkling wine, best value sparklers and some unusual sparkling choices. Cheers to all PRiME Women!
"Champagne is one of the elegant extras in life." – Charles Dickens
Finest Sparklers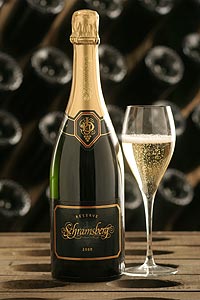 Schramsberg Reserve, Sparkling Vintage, 2006
$134.00
Notes: Will age 20-30 years past vintage date. Creamy mousse and hints of panna cotta. Lingering finish.
Wine Enthusiast Points: 94

Bollinger Grande Annee, Brut Champagne, 2004
$129.00
Notes: The bubble are soft, yet powerful with the aged aromas of toasted bread and brandied fruit. A blend of Pinot Noir and Chardonnay.
Wine Spectator Points: 96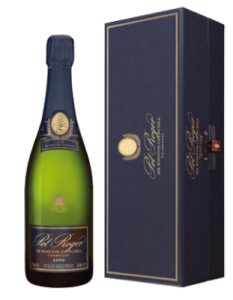 Pol Roger Sir Winston Churchill, Vintage Champagne, 2002
$269.99
Notes: This Champagne features a continuous steam of delicate bubbles with aromas of dried apple, mango and ginger. The texture is like silk and the beads are so fine.
James Suckling Point Rating: 97
Best Value Sparklers

Gruet Blanc de Noirs, NV, from New Mexico
$16.99
Notes: Rich and toasty, features 2 year aging minimum. A fine salmon color with lovely raspberry fruit accompanying the toasty character.
Wine Spectator Points: 90

La Marca Prosecco, NV from Veneto, Italy
$13.99
Notes: A sparkling pale, golden wine. The nose suggests fresh citrus and baked apple with hints of honey and white flowers.
Wine Spectator Points: 90
Unusual Sparklers

Jansz Brut Rosé, NV, Tasmania Sparkling Wine
$21.99
Notes: Pink with a touch of salmon. Creamy on the finish. Blended with 68% Pinot Noir, 26% Chardonnay, and 6% Pinot Meunier.
Wine Spectator Points: 90

Graham Beck Brut Sparkling Wine
, NV, Western Cape, South Africa
$14.99Notes: This Non Vintage sparkler has pretty apricot and mango scents that are lively and vivacious. The palate shows a crisp acidity. Made with 53% Chardonnay and 47% Pinot Noir. Aged in bottle for 15 months. Suitable for vegetarians.
Robert Parker Points
: 90
A Champagne Primer
Champagne Sweetness Terms
Brut Natural or Brut Zéro – very dry 0-3 gm./liter of sugar
Extra Brut – dry – less than 6 grams/liter
Brut – dry – less than 12 grams/liter
Extra Dry, Extra Sec, Extra Seco – a bit sweeter – 12-20 grams/liter
Dry, Sec, Seco – 17-35 grams/liter
Demi-Sec, Semi Seco – very sweet – 33-50 grams/liter
Doux, Sweet, Dulce – lusciously sweet – 50+ grams/liter
Champagne Bottle Sizes
Split – 187 ml.
Half-bottle – 375 ml.
Bottle – 750 ml.
Magnum – 1.5 Liters (2 Bottles)
Jeroboam – 3.0 L (4 Bottles)
Methuselah – 8 Bottles
Salmanazar – 12 Bottles
Balthazar – 16 Bottles
Nebuchadnezzar – 20 Bottles
Vintages, Styles, Producers
Vintage – a single harvest year
Tête de Cuvée – the luxury top-of-the-line for a Champagne house
NV – non vintage – usually the signature or house style of a Champagne house
RM (a "Grower Champagne" meaning Récoltant-Manipulant) – a grower owns his own vineyards and makes his own Champagne.
NM – (meaning Négociant-Manipulant) appears on the labels of large Champagne houses that source the majority of their grapes from growers.
CM – (meaning Coopérative-Manipulant) is a co-operative of growers who blend their Champagne from their collective vineyards.
RC – (meaning Récoltant-Coopérateur) is a wine sourced from a single grower but made for them entirely by a cooperative.
SR – (meaning Société de Récoltants) is a registered firm set up by two or more growers who share a winery they use to make wine under their own labels. There is significant involvement of the grower in the winemaking process.
Blanc de Blancs- made from all white grapes: (white from white) Chardonnay grapes
Blanc de Noirs – made from all red grapes (white from black) Pinot Noir and Pinot Meunier grapes