From a loudmouth New Yorker with a penchant for cars to a mother figure for Spiderman, Marisa Tomei has definitely run the acting role gamut. Her adulthood has been a "no marriage, no problem" style of life.
In fact, the Academy Award-winning actress that never seems to age (have you taken a peek at her Instagram account? She looks like she's aging backward!) is confident enough in herself to play her own parody, support and defend worthy causes, and still manages to keep her acting career intact. So, exactly what is it about Ms. Tomei that keeps us enthralled and inspired while aging gracefully?
Brooklyn Beginnings
Marisa Tomei was born in Brooklyn, NY, on December 4, 1964. With educated parents (her mother was an English teacher and her father, an attorney), she was a graduate of the class of 1982. And if 1982 sounds like a lifetime ago, to jog your memory, we were all introduced to shiny aerobic fashion thanks to Olivia Newton-John's "Physical," the top pop song of the year.
Mona Lisa vs. Aunt May
When younger, she loved Broadway plays, drawing her to her acting career one at a time. And channeling that love, she starred in school plays like "How to Succeed without Really Trying."
She took on a few smaller roles, but her first major role was as Mona Lisa Vito in My Cousin Vinny. She not only gave an outstanding performance and essentially saved the day in court, but her performance won her Best Supporting Actress at the 1993 Academy Awards. Seriously, had we even heard of the word "positraction" until she mentioned it while being questioned in court?
After winning the award, she took on several notable roles in the films Untamed Heart, Chaplin, and The Wrestler, where she played Cassidy, a vulnerable stripper and the girl who catches Mickey Rourke's eye.
These days, she's Peter Parker's caring Aunt May in Marvel's Spiderman movie series, a role which is neither frumpy nor belittling but instead encouraging and empowering. And while her role seems to be over for now (she was killed off by Green Goblin due to COVID writing changes), she has stated she would love to reprise the role someday.
View this post on Instagram
Italian Roots Run Deep
Ms. Tomei's parents are both of Italian descent (her mother is from Tuscany and Sicily, and her father is from Campania, Calabria, and Tuscany), and her pride for her roots actually caused a rift during a stint on Saturday Night Live.
In autumn 1994, one of the skits involved her as a stereotypical Brooklyn girl, a role which she felt would stereotype her. Called "Good Morning Brooklyn," she asked it to be pulled from the list, so rather than negatively shedding light on her, she put herself on the wrong side of the show's big shots.
Always a Bridesmaid…
For many women, there are a lot of reasons why they choose to get married. Whether it's standing for tradition or having a giant celebration of love, marriage is so much more than just a wedding. For me, it's a promise to love someone for the rest of my days and take care of him in both the best and worst of times. For those of us that adore calling ourselves a wife, it makes sense. Having written that, I'll never judge someone for not choosing the married life; it's not for everybody.
For Marisa, she's been adamant about not wanting to marry or have children of her own.
To quote her: "I'm not a big fan of marriage as an institution. And I don't know why women need to have children to be seen as complete human beings." This only fuels the press's infatuation with her single life. And while she has dated several notable Hollywood actors (think Robert Downey Jr., Logan Marshall-Green, and Josh Radnor), this mantra has been the focus of her contentment and successful acting career.
Regimental Beauty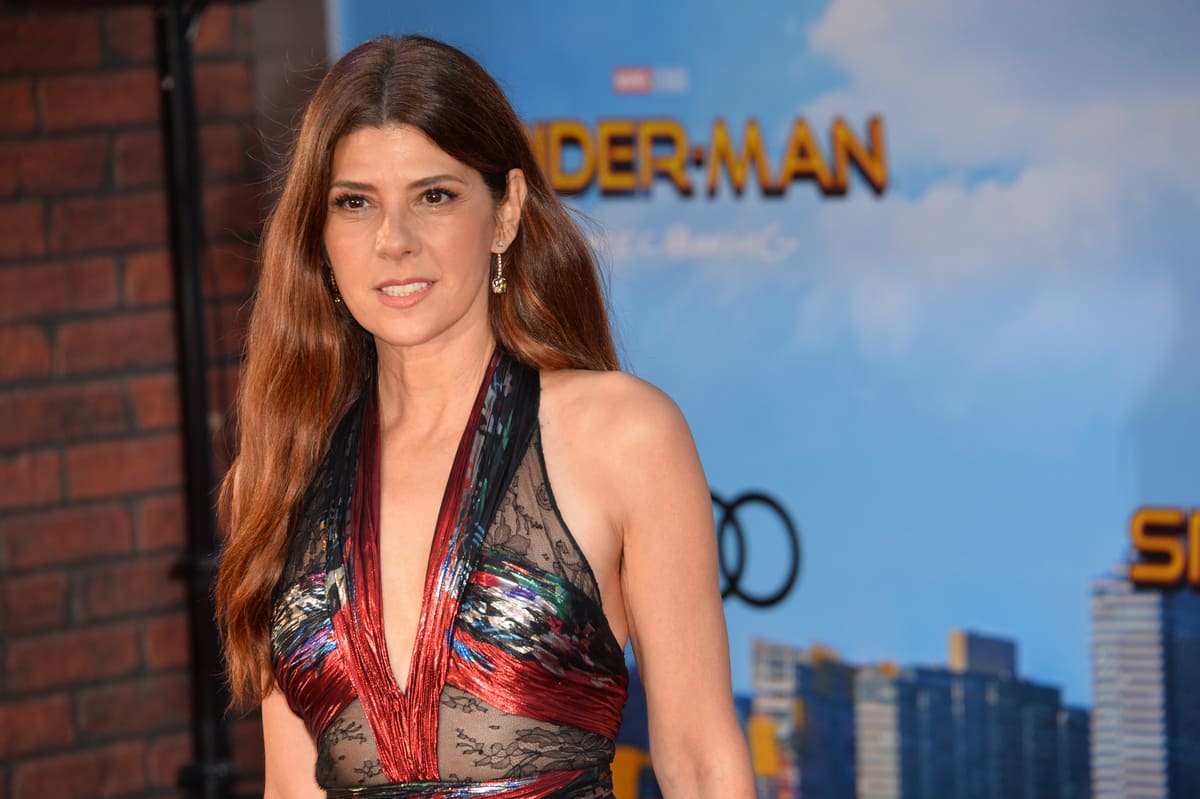 While growing up, she often turned to meditation and a sense of grounding to keep her centered. Steam wheeling from that, it led her to continue the path of taking care of herself, both inside and out. She always has water on hand and takes Chlorella Tablets (she insists that they're great for the day after nights of too much alcohol!), and makes sure all of her supplements are food-grade quality.
As for keeping her 57-year-old face stunning, she swears by the Cetaphil Gentle Skin Cleanser. She then tops that off with I-N Beauty Re:generative Rich Cream and I-N Beauty Liquid Green Oil. For the rest of her body, she loves CBD products, specifically Lord Jones x Tamara Mellon High CBD Formula Stiletto Cream and Lord Jones Bump & Smooth CBD Body Serum.
She keeps her foundation light, uses concealer with an SPF of 25, and finishes off her look with Lancôme Monsieur Big Volumizing Mascara. And for stubborn gray hairs, she adores Style Edit Instant Root Cover Up Stick.
Activist Extraordinaire
Between her plentiful roles, Ms. Tomei has found time to speak out for what she believes is right and just. A liberal Democrat, she's written a letter, along with 99 other activists, to President Joe Biden urging him to nominate Rep. Deb Haaland (D-N.M.) as Secretary of the Department of the Interior. A member of the Pueblo of Laguna, Haaland became the first Native American cabinet member on March 15, 2021.
As for being a philanthropist, her list is plentiful. She supports Artists for Peace and Justice, Equality Now, New York Restoration Project, Street Teens, The Art of Elysium, and V-Day, a movement that demands everyday grassroots leaders positively change their communities and space for women and marginalized citizens.
Read Next:
Camouflage Grays with This Celebrity Favorite Hair Product
Women to Watch: Dr. Ava Shamban M.D.