We're sure you remember the gorgeous Angie Everhart. She was a cover model for such fashion magazines as Elle and Glamour in the 90s. We had a chance to ask her a few questions about her career and personal life and are sure you're going to enjoy getting to know this inspirational woman even better.
An Interview with A
ngie Everhart
What is the biggest lesson you've learned in your career?
Angie Everhart: There are so many lessons that I have learned in my career, but the first thing would be to never give up. When one person says no, that doesn't mean everyone will say no. In fact, maybe the majority will say YES and where would you be if you listened to that first No?!
How big of a role does wellness have in your life?
Angie Everhart: Wellness has become such a guiding force in my life from my path since cancer or even since my divorce. To stay healthy and strong for my young son is the most important thing in the world to me.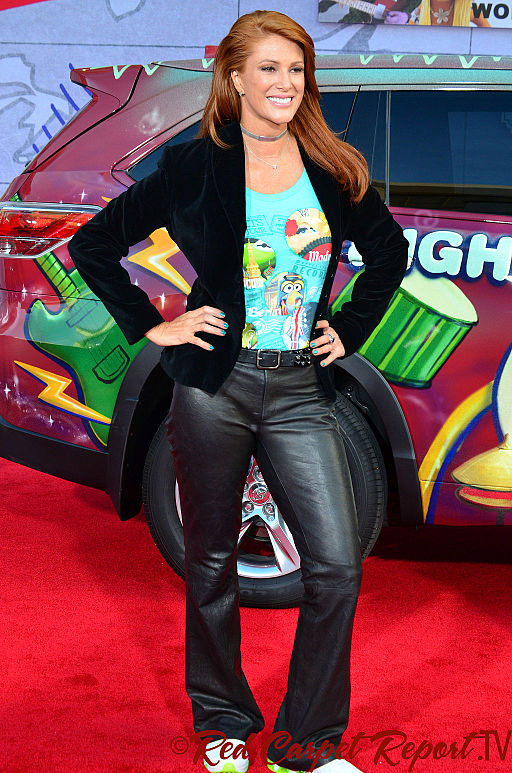 How do you think winning your battle against cancer changed your perspective?
Angie Everhart: The thing about cancer is you never WIN the battle like you asked in your question. Cancer is a disease that is like the Grim Reaper, you're always afraid he's hanging around or he will knock on the door again. So I choose life and products in my life that are healthy.
As you look back over your life and career in your 20s, 30s and 40s, how has your perspective changed?
Angie Everhart: Yes, my perspectives have changed over the years. I just wish someone would invent that time machine already! There is a lot I would tell my 20 year old self – but that Angie would never listen to me!
What still drives you?
Angie Everhart: Now what excites me is surrounding myself with smart people and helping people! I love to help people feel better about themselves either through beauty or science. Making people smile and getting that smile in return is the best feeling.
Is there something you are looking forward to about turning 50?
Angie Everhart: Birthdays are a privilege – take it from someone that met the Grim Reaper. I will take every one I get from here on out! 50 is just a number – I don't FEEL 50 and I have one more year for that.
What would you say is the most important part of your daily routine?
Angie Everhart: Right now my favorite thing is my Oralgen Charcoal toothpaste! It's black, but gets my teeth feeling so fresh. I am the spokesperson for the Oralgen Teeth Whitening line, which also includes a natural whitening formula – NuPearl.32x. You can't imagine how much whiter teeth make you look younger!
Do you have a quote, mantra or meditation that inspires you?
Angie Everhart: My mantra these days is to love myself! Surround myself with loving, kind people and laugh as much as I can with my son!