When Leigh Richardson's twin boys were in the second grade, her world was shaken. While crossing the street one day, one of her sons was hit by a car, and her other son saw it happen. After recovering from a concussion and trauma as a result, her son appeared to have healed, and the family was able to move on. That is, until 5th grade, when he told his mom that he had ADHD (attention deficit hyperactivity disorder).
"I was like, 'What? You don't even know what that is,'" Leigh said. "Then he told me, 'Yes, I do. I can't pay attention or remember anything. My brain's just not working right.' I was stunned."
In response, Leigh visited the school counselor to express her concerns. After all, he wasn't failing, although his grades were a little lower. She initially thought that 5th grade was just a hard year, but when she spoke to the counselor, she was told her son didn't have ADHD but rather, was just lazy.
"I thought, 'Maybe he is lazy?'"
Subsequently, when she asked the counselor what she could do to help her son, she received a flat answer: "Put him on ritalin."
"I've always been into alternative medicines, so when I was told that all I could do for my son was put him on ritalin, I refused," Leigh said. "Momma was going to figure something else out. Something better—healthier—for my son."
After a thorough search, Leigh found a neurologist who used a treatment called neurofeedback. Essentially, neurofeedback is a form of biofeedback that relies on brainwave patterns, showing the brain's activity in real time (i.e. how a person is functioning). Based on neuroscience, neurofeedback treatment helps people learn to improve and strengthen brain waves, which, in turn, improves learning, focus, and attentiveness—things that Leigh's son was struggling with years after the accident, so much so, that it appeared as ADHD.
Once Leigh fully grasped the process of neurofeedback treatment, she decided it was worth a try. About 10 sessions in, her son's self-confidence and self-esteem noticeably improved.
"I knew it must be working," Leigh said. "It had to be."
Leigh herself experienced a couple of brain injuries in her adulthood, which eventually led her to neurofeedback treatment as well. She asserts that it helped her regain her sense of smell and other deficits that had resulted from the injuries.
That's when she wanted to be more involved in the practice. The proof was there; the past was there; the passion was there. This mother was going to take things a step further and go from disaster to a master.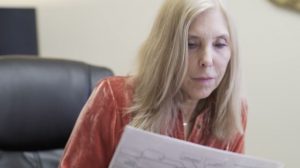 She immediately reached out to the University of North Texas and did all her didactic training, and when she returned home from UNT, she interned with the same neurologist she started with years before as a patient. After working with him for 5 years, she noticed her inner urge to take neurofeedback even further and incorporate biofeedback and cognitive behavioral therapy—a whole-brain training approach.
"Why just stick to neurofeedback and improve someone 100 percent, when you can incorporate these other aspects and improve them 200 percent?" Leigh said. "However, that particular neurologist wanted to stick to his original model of neurofeedback and nothing more."
So, in 2008, Leigh created her own practice with a medical director in a clinic, operating under the basic medical model. When she noticed it wasn't taking the turn she thought it would in that setting, Leigh created her own standalone behavior center: The Brain Performance Center.
"With emerging technology and new methods, there was so much more I could do," she said. "From simply doing limited training to now doing whole-brain training that incorporates neurofeedback, biofeedback, and cognitive behavioral therapy all in one."
Not only did Leigh find an alternative way to help her son and herself, but she found a career path in which she could help others get the help they need without sticking only to the medication route.
"My advice to other parents backed into a corner: don't stop looking," she said. "That's what I did to find the right treatment; I kept looking. There's so much information out there on alternatives, and this one had actual results."
Today, Leigh's sons are both established in their careers, one having graduated from the University of Denver and the other from Southern Methodist University.
To meet another inspiring woman, read this article about Donna Richardson.