Joan Rivers was a force to be reckoned with in the entertainment industry. Her quick wit, sharp tongue, and bold personality made her one of the most beloved figures on stage and screen. Even years after her passing, Joan continues to inspire us with her enduring legacy.
But what made her so unforgettable? Let's delve into the secret behind her success and explore the qualities that made her stand out from the crowd. From her fearlessness to her heart of gold, let's uncover the key ingredients that cemented her place as the forerunner of comedic women in history. So buckle up and get ready to learn how Joan Rivers made her mark on the world.
Joan Rivers: The 411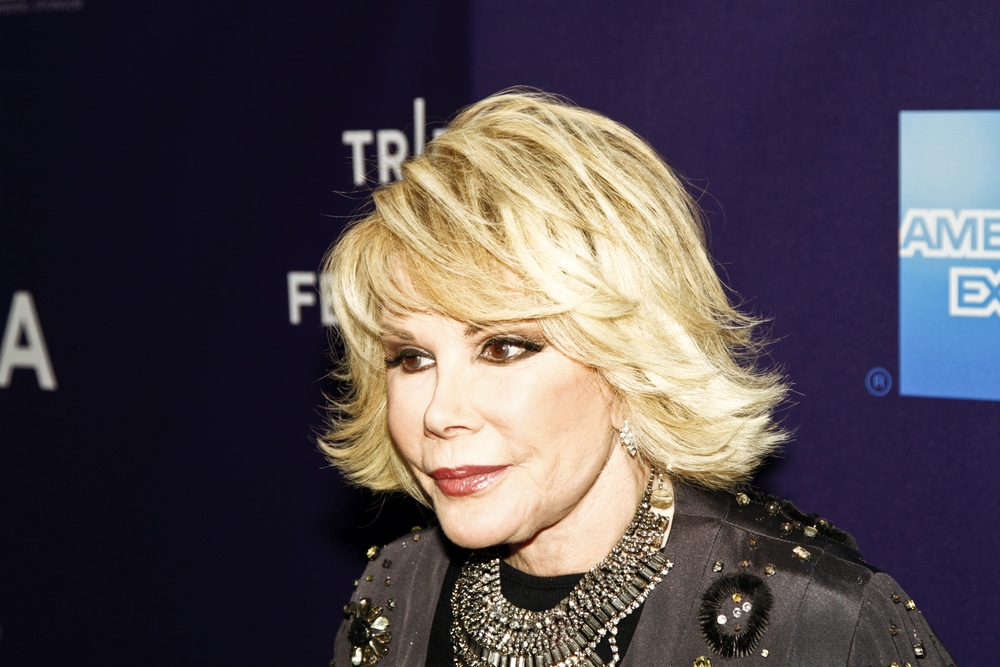 On June 8, 1933, in Brooklyn, New York, Joan Alexandra Molinsky was born to Russian-Jewish immigrants. As a high schooler, she was a top performer in the School Cavalcades and was also president of the Dramatic Club, paving the way for her Hollywood career.
She graduated college in 1954 with A BA in English Literature and Anthropology. Before her comedy career kicked in, she was everything from a proofreader for an advertising agency to a tour guide at Rockefeller Center to a fashion consultant in a popular clothing store.
She also appeared in an off-Broadway play called Driftwood with Barbra Streisand as a cast member (now, that's a play I would have LOVED to see!). Among her early comedy gigs were plenty of shows in Greenwich Village with fellow comedians like George Carlin and Woody Allen, as well as musicians Simon and Garfunkel and Carly Simon.
Fast forward to the mid and late 1960s when she could be seen on massive television shows like The Tonight Show with Johnny Carson, The Ed Sullivan Show, and Candid Camera. During the 1970s, she crushed it on shows like The Carol Burnett Show and Hollywood Squares.
By the time the 1980s rolled around, she had not only hosted Saturday Night Live but received a Best Comedy Album Grammy nomination for What Becomes a Semi-Legend Most? And if that wasn't enough, she became the first woman to have her own late-night talk show, The Late Show Starring Joan Rivers.
Her swan song was her 12th book, Diary of a Mad Diva. Published on July 1, 2014, it made The NY Times Best Seller list, and she posthumously won the Grammy Award for Best Spoken Word Album in 2015.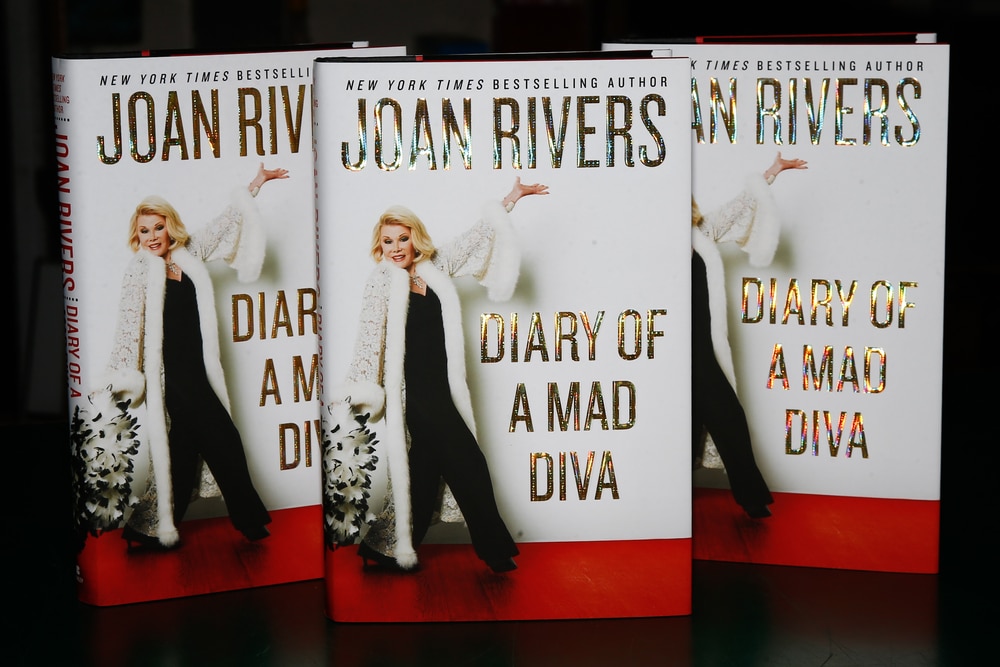 Joan Rivers Was Unapologetically Herself
One of the qualities that made Joan so remarkable was her unapologetic authenticity. She never shied away from being herself, no matter how outrageous or controversial that might have been. This fearlessness was part of what endeared her to audiences, who appreciated her honesty and vulnerability. Despite facing criticism and backlash throughout her career, Joan remained true to herself and never wavered from her beliefs.
She Never Stopped Working
Another key factor in Joan's success was her enduring work ethic. She never stopped working, even in the face of adversity. Whether she was performing stand-up comedy, hosting a talk show, or writing books, Joan was always pushing herself to do more and be better. This dedication to her craft is what allowed her to maintain her relevance and popularity for so many years.
Whether she was in front of a live audience or behind a desk writing, Joan never settled for mediocrity. She was constantly pushing herself to do better and be better, always striving for excellence in all aspects of her work.
Joan remained focused and determined to succeed. Her passion for her craft extended beyond just her stand-up comedy performances, as she also hosted her own talk show and authored several books. I remember watching her as a little girl and thinking she told it like it was, which was a tough go as a comedienne.
She Was a Master at Reinvention
Joan's unwavering commitment to her craft set the stage for her to become a true master of reinvention. She never allowed herself to be pigeonholed into any one particular role or genre, always exploring new avenues of expression and seeking out new opportunities to challenge herself.
This ability to adapt and evolve helped Joan stay fresh and relevant throughout her career and is a testament to her enduring legacy as one of the greatest entertainers of all time. Her willingness to reinvent herself and take on new challenges is just one aspect of her many talents that made her so beloved by fans around the world.
Through her work and her life, Joan taught us all the importance of striving for excellence, staying true to ourselves, and always being willing to adapt to changing circumstances. Her influence will continue to inspire and uplift generations of performers to come.
She Had a Heart of Gold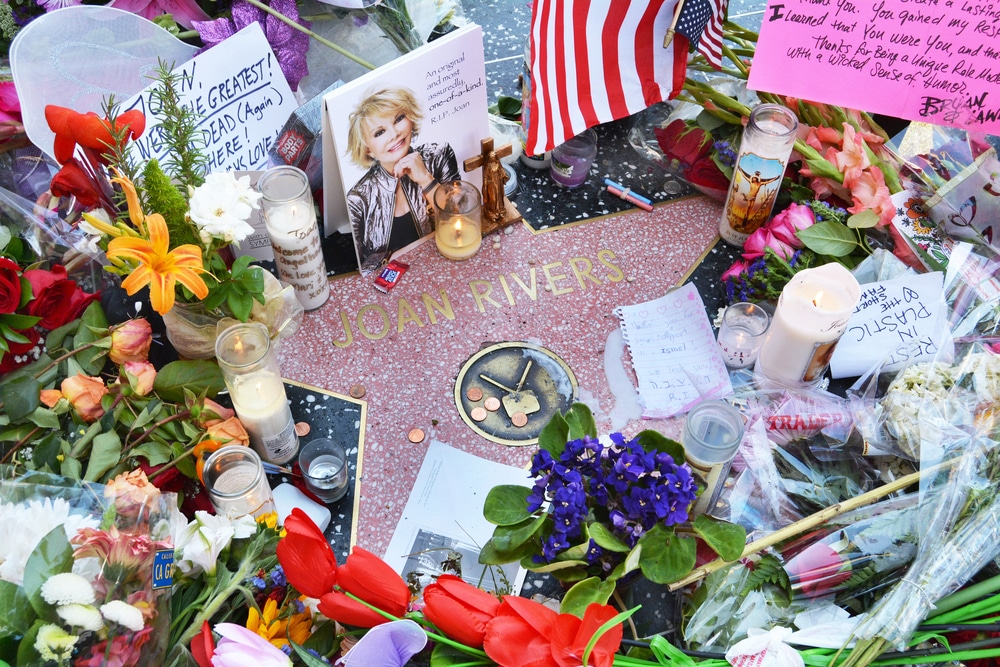 Another aspect of Joan Rivers' enduring legacy is her heart of gold. Despite her often acerbic wit and biting comedic tongue, on the flip side, she was known for her kindness and generosity towards others. Joan was deeply committed to philanthropic work and making a difference in the world. She supported a range of charities, including God's Love We Deliver, an organization that provides nutritious meals to people with serious illnesses.
Joan's dedication to helping others often extended beyond her charitable work as well. She was known for mentoring and supporting young comedians, helping to launch the careers of many who would go on to become stars in their own right. She was also a passionate advocate for women's rights and equality, regularly speaking out on issues like gender discrimination and pay equity.
As we celebrate her memory, let us be inspired to live our lives with fierceness and fearlessness and to make a lasting impact on the world. In the words of Joan Rivers herself, "I succeeded by saying what everyone else is thinking." Let's follow her lead and never shy away from speaking our truth.
Joan Rivers' enduring legacy is a testament to the power of authenticity and hard work. By staying true to herself and never giving up, she became a shining example of what it means to be a truly great entertainer. Her contributions to the worlds of comedy and entertainment will never be forgotten, and her memory will continue to inspire us for generations to come.
Read More:
Heather Locklear: Five Decades of Celebrity
Academy Awards 2023: A Tribute to Women