How do you achieve big goals this year? Challenge yourself. Set STRETCH GOALS.
A stretch goal is "Something that cannot be achieved by incremental or small improvements but requires extending yourself to the limit. You cannot cross a chasm in two steps."
Why stretch?
Imagine what could happen if (while already doing your job) you had a process that kept you focused on speeding up achievement of your most significant goals (even dreams).
That's what formalizing stretch goals is all about. And stretch goals work.
How do you make stretch goals happen?
Ask yourself this question to verify that you're setting true stretch goals.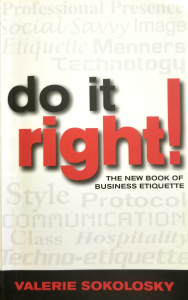 Is it a "nice to do" goal or a "transformational" goal?
"Nice to do" goals keep you in the comfort zone. You may receive kudos for meeting the goal, a "meets standards" on your performance review or even a small bonus. Your success feels good.
"Transformational goals" come from deep within — from your passion to reach above and beyond that which is routine. Transformational goals are astronomically dissimilar to "nice to do" goals. They help you become more fulfilled in your job. Your success feels great!
Real-World Example:
For the past several years, I've yearned (yes, I mean "yearned") to be involved again in broadcasting. Although several minor opportunities arose, each one seemed ordinary. I was determined to Do It Right© or not do it at all. It took patience, diligence, determination and grit, but I hung in there.
Eureka! – It happened.
My stretch goal is now a reality! I'm a full-fledged Fox News Contributor. In addition to the many radio interviews last month, I was honored to have been a guest on Fox & Friends.
BIG thanks to my colleague, Jeff Crilley, for his assistance in helping me reach my stretch goal.
Stretch goals may not happen as quickly as we would like; when we do reach them, they are abundantly fulfilling.