Lillies and soap. That was the scent that kept popping up in season 2 of Bridgerton, the hit TV series that took the world by storm last year with its tales of love and lust during a time of debutants and their beaus. We won't give up any spoilers here, besides the hint that scent plays an enchanting role in the second season. Watching a simple smell drive a character absolutely batty got us thinking about our favorite fragrances and how perfumes have played a role over the years. What comes to mind for me is Elizabeth Taylor's White Diamonds, which graced the neckline of most of the matriarchs of my family at some point in time. Whenever I get a whiff of it, it takes me back in time and brings back beautiful memories.
Why does that happen, though? The body works in fascinating ways, and the scent-memory-emotion connection is an interesting one. Each of our senses is directly related to our hippocampus, the part of the brain that's responsible for memory. However, while the other four senses have to pass through the thalamus, the sense of smell bypasses it and has a direct route straight to memory town (aka, the olfactory bulb). That's kind of a generalized description of the process, but it also explains why smells from our past so successfully evoke memories for us.
To celebrate our sense of smell, we've compiled a list of our top current-day scents. While your daily favorites work well and will perhaps one day in the future evoke happy memories of you for your children and grandchildren, trying out new perfumes can be fun. They could perhaps even seduce your own handsome beau.
Top 16 Perfumes for Mature Women
Disclosure: This post contains affiliate links.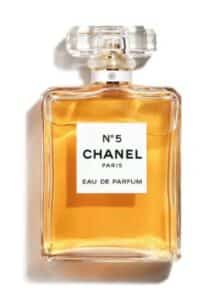 With its unprecedented use of aldehydes, which add layers of complexity, N°5 was the world's first abstract fragrance. This floral bouquet is composed around May Rose and Jasmine and features bright citrus top notes. Aldehydes create a unique presence, while the smooth touch of bourbon vanilla leaves an incredibly sensual trail.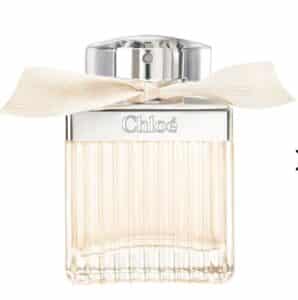 This scent takes the classic rose and ingeniously translates it into a vibrant, intimate, and sensual perfume. Chloé Eau de Parfum begins with floral powdery notes: hints of peony, lychee, and springtime freesia. The airy, flirtatious head notes drift away to reveal the rose's richer and more sensual side. The distinctive character of this unique rose is accompanied by magnolia and lily of the valley, as well as subtle intimations of warm amber and elegant cedarwood.
La Vie Est Belle has fragrance notes of iris spring flowers and the intoxicating earthiness of patchouli. These are layered alongside perfume notes of delicious spun sugar and sensual, warm vanilla. Plus, like a bright blooming bouquet, it also has other flowery hints of exotic Arabian jasmine sambac and sparkling Tunisian orange blossom. Complex and modern, it is a unique take on a warm and spicy Oriental fragrance with a twist of florals and sweet gourmand.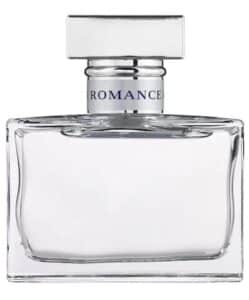 This fragrance has sparkling top notes of pink pepper and mandarin orange atop the floral perfumes of rose and jasmine. A sensual touch of woody musk and patchouli ground the feminine fragrance, creating a balanced warm floral perfume for women.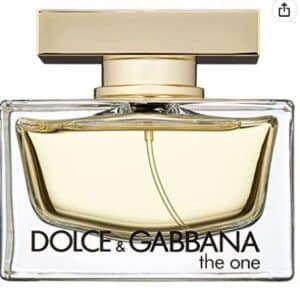 Bring a touch of sweetness to your evening with The One by Dolce & Gabbana. The top notes radiate a vibrant luminosity with a sun-touched citrus, while warm fruity notes of luscious lychee and succulent peach add to the delight. The passionate heart evokes exploding femininity with an opulent floral soul, creating a distinct, audacious signature. An unexpected hint of plum glows as the base finally blooms with luscious allure into the lasting warmth of vanilla and sweetened ambery-musk notes.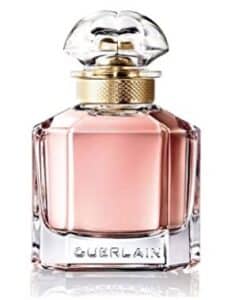 This fresh fragrance is produced with exceptional raw materials such as lavender, jasmine, sandalwood, and vanilla. Mon Guerlain is a tribute to the modern woman and is inspired by Angelina Jolie. The Quadrilobe bottle is crafted with strong lines and curves, expressing contemporary femininity.
This is the first perfume by Oscar de la Renta and is a classic, floral, slightly sharp scent of aromatic notes of lavender, rosemary, and carnation, with sweet, powdery, and musky base notes.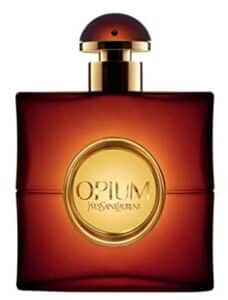 Opium contains notes including exotic florals, mandarin, and coriander blend to create this rich, exotic fragrance. When applying any fragrance, please consider that several factors can affect the natural smell of your skin and, in turn, the way a scent smells on you. For instance, your mood, stress level, age, body chemistry, diet, and current medications may all alter the scents you wear.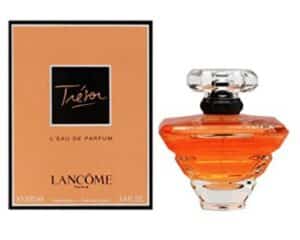 This eau de parfum is romantic, sensual, and emotional, with a glorious golden coral, so every drop opens like petals on the skin. This fragrance is filled with the elegance of rose, muguet, and lilac and the sparkle of apricot blossom.
Good Girl Eau de Parfum from Carolina Herrera is the ultimate femme fatale fragrance with sensual jasmine and the seductive tonka bean. It's so good to be bad.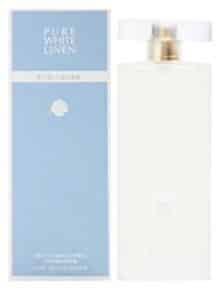 A perfect blend of floral elegance and fruity freshness, the Pure White Linen Eau de Parfum Spray from Estee Lauder has a captivating and uplifting aroma. Launched in 2006, this fragrance for women opens with invigorating scents of Raspberry, Pear, Freesia, Green Notes, and citruses at the top. The heart is seductively feminine with head-turning notes of Red Tulip, Jasmine, Rose, and Gardenia. Earthy and woody whiffs of Patchouli, Cedar, and Heliotrope blend at the base of the fragrance and leave a lingering presence.
Inspired by the sensual facet of the classic scent Bvlgari Pour Femme, this scent is luxurious, sophisticated, and seductive. This fragrance comprises top notes including Ottoman Rose Prelude Rose, middle notes of blackberry violet jasmine, and base notes of sandalwood patchouli.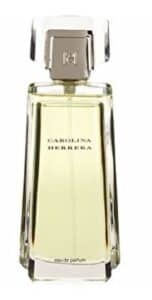 This scent is the essence of a woman who is tailored by day, brilliant by night. The fragrance is a sensual blend of jasmine and florals sprinkled with energizing honeysuckle.
All our senses are awakened by the floral bouquet of the spectacularly reinvented Miss Dior Eau de Parfum. The new perfume for women celebrates the velvety and sensual roses––heightened by fresh lily-of-the-valley and spicy peony––enveloped by a powdery iris.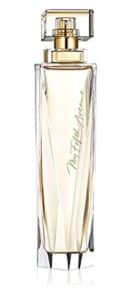 This fragrant celebration of a woman's rightful ambition and limitless possibilities embodies the energy, culture, and sights that are quintessentially Fifth Avenue. It blends floral, citrus, and musk notes for a fragrant reminder of the sparkling scent of success.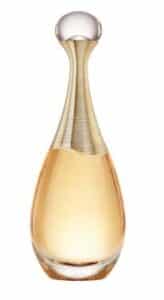 An iconic House of Dior perfume for women, J'adore Eau de Parfum is an irresistibly seductive floral composition. The fruity-floral notes of ylang-ylang essence combine with the warmth of Damascus rose essence and jasmine for a supremely feminine and mysterious fragrance.
Read Next:
Spring Fashion: For Easter, Weddings, and More
10 Spring Travel Must-Have Tips