When we're in the throes of the winter doldrums, simply leafing through those glorious spring flower catalogs lifts us out of our despair and transports us to a more hopeful time ahead. Well, this year, the folks at Pantone (whom I have, perhaps unkindly, called the "color mafia") have done something similar. In their annual announcement of the colors we will be seeing in the stores this spring, they have named "Living Coral" the "color of the year" for 2019. And what a vibrant, joyful one it is!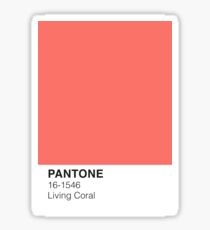 There are a LOT of us who can wear this color. In fact, unless you have coloring that is extremely cool (which means your skin tone is very subdued and your reds are infused with a lot of blue – or you will look like death warmed over) it's likely that Living Coral will bring a bright and lively glow to your face. It's a high energy color but not an intense one.
It's also a lot more forgiving than orange, which shows up in two of the other Pantone colors for 2019: Fiesta and Turmeric. Those names say everything. They are both more saturated and require having very striking coloring, or dark skin, or a nice tan, or a lot of chutzpah. Many fashion sites will be talking a good game about Living Coral, and showing orange clothes. But we're going to try to just stay purist here – and talk coral.
If you're going to wear a color that is new to your wardrobe, especially if you're wearing it near your face, two things should happen: your eyes should come alive and your skin should look healthier.
French Connection Neve Links Sweater, $100
Charter Club Plus Size Cardigan Sweater, $67
Sundance My New Love Sweater, $198
If you're lucky enough to be planning an escape to a warmer climate this winter this is a very fresh and playful color for beach wear or for a mini or maxi dress. Either of those can work great alone and can also make a great cover-up for swimwear.
If you're reluctant to go all out on making a seasonal color part of your timeless wardrobe, (because you won't likely see this color on the racks next year) another, less committed way to incorporate it is with an accessory. The chic-ness of a new color in one of the more fashion-forward handbag shapes can play beautifully off your wardrobe staples.
LODIS Nylon Sport Carlie Crossbody Bag, $123
SERPUI Serena Wicker Circle Bag, $276
The last season's poncho/serape look has been reinvented here giving you a fashion-forward two-fer: Updated style, updated color. And the ever-popular tissue weight pashmina-type shawl serves a multitude of purposes. It can be wrapped and folded in myriad of ways, and provides a layer of warmth, both in the winter and against aggressive summer air conditioning.
Free People Mile High Fleece Fringe Scarf, $41
But if that seems like a stretch, you can always just add a scarf in the season's newest color. Tie it around your handbag handle for a cosmopolitan look, or wear it around your neck for a sweet, jaunty effect. A scarf is always something that takes up very little real estate in your closet but can pack a lot of punch.
Alexander McQueen Printed Silk Scarf, $255
Here's a link to the complete list of the Pantone colors you'll be seeing this year.