The selection of jeans available on the market is seemingly endless. They come in a vast array of shapes, sizes, styles, colors, and fabrics. While we typically only consider jeans that we can pick up at our local department store, some brands and designers are taking the standard pair of jeans to the next level. Some, like Levi, have been a household name for as long as we can remember with the ever-popular 501 button-fly style. Others, like Rag & Bone or 7 For All Mankind, are becoming increasingly popular in the stores.
As we watched the various designs of Paris Fashion Week – arguably one of the most anticipated events for any fashion lover – we started thinking about designers and brands that aren't at the forefront of the general dialogue. We watched designers like Balenciaga, Eytys, and Marine Serre showcase a variety of denim in their show, including loose baggy silhouettes and recycled fabric, and realized that there is an optimistic outlook on the future of jeans and their style evolution.
Because most of those designers aren't readily available, here are some specific brands that provide a large array of luxury denim choices. From household names to the up-and-comers, these seven brands offer an assortment of styles and washes that will open up your wardrobe potential and let you explore your fun side. Because while they might be more expensive initially, they will be cost-effective in the long run because of an elevated level of quality and a design intended to be more sustainable for the environment.
Disclosure: This post contains affiliate links.
Rag & Bone
Rag & Bone's jeans are built to last. Their product is crafted with fabrics, techniques, and a level of professionalism to ensure your jeans last from season to season. And if something happens to your jeans, they will fix or replace them for you.
These are our top Rag & Bone picks: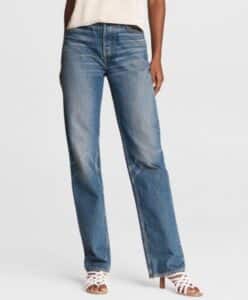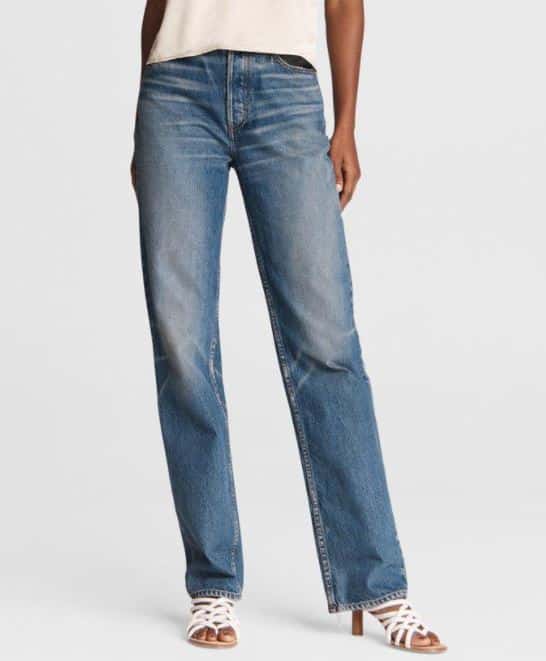 The Alex jeans are inspired by the straight jean. They have a flattering high rise that sits right below the waist and a slim fit through the hip and thigh.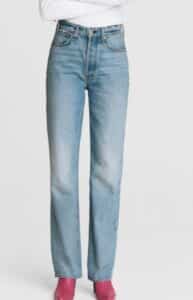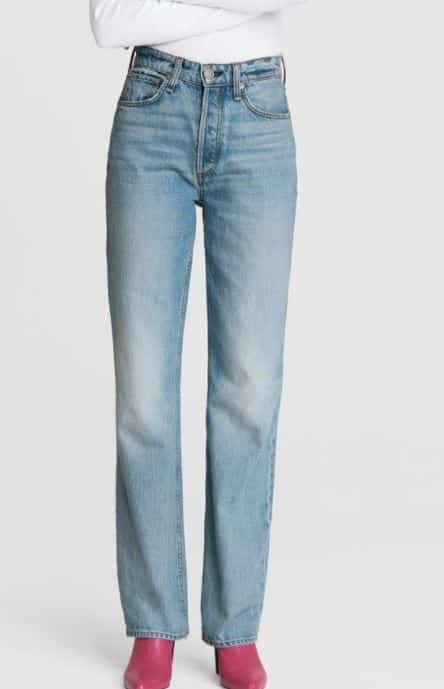 These straight jeans are a lighter wash than those shown above, but they still have the high rise waist and slim look elsewhere. They feature a five-pocket configuration and a button fly for a cool and confident look.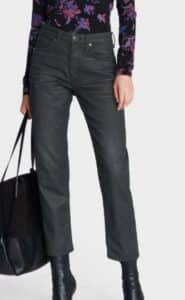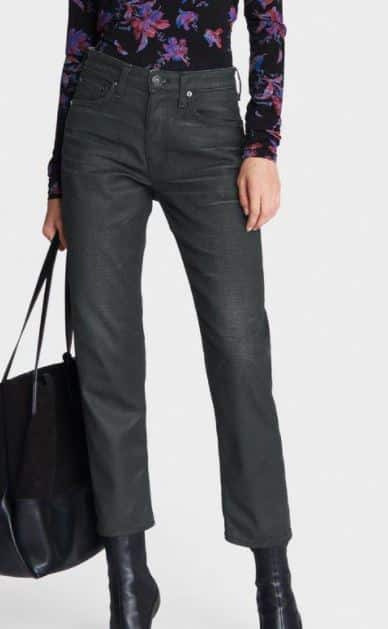 These jeans have a cigarette silhouette. They're cut from stretch denim, are waist-hugging, and have a slim fit to showcase your best features.
Citizens of Humanity
Citizens of Humanity is a Los Angeles-based premium brand that has a devoted commitment to high-quality denim. They have world-sourced fabrics and are constantly seeking inspiration worldwide so that each pair of jeans will be crafted in authentic washes while giving the utmost in comfort and confidence. They manufacture their product in-house so that they can control the quality of their product. Their jeans pass through at least forty skilled craftsmen before they hit the stores, guaranteeing quality.
Here are our favorite Citizens of Humanity jeans: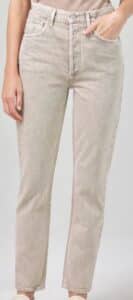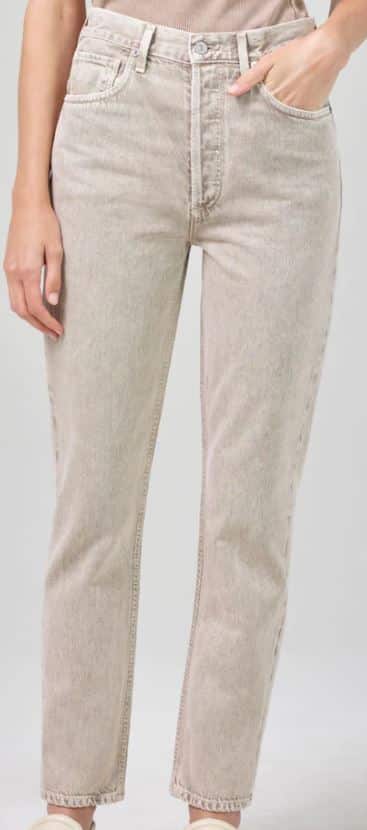 The Jolene jeans are a high-rise, slim-straight silhouette that sits right at the waist and is contoured through the hip. These are perfect to be paired with sneakers or ankle boots.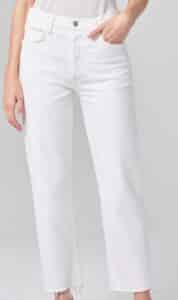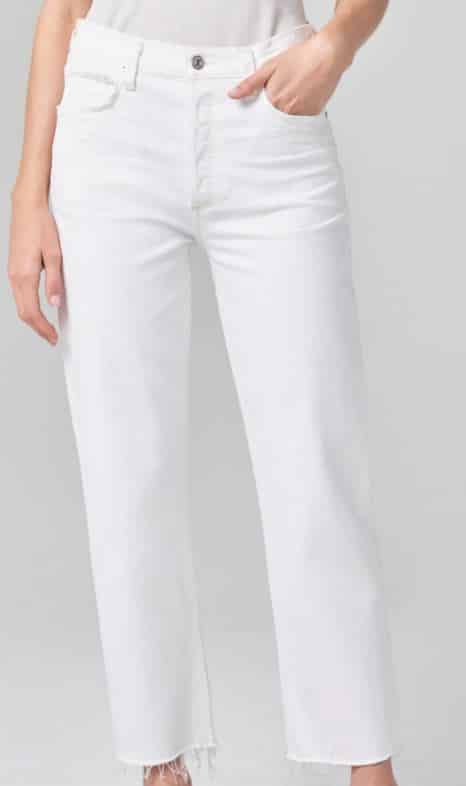 These white jeans have an easy rise, straight leg that skims the body and creates an effortless and sophisticated look.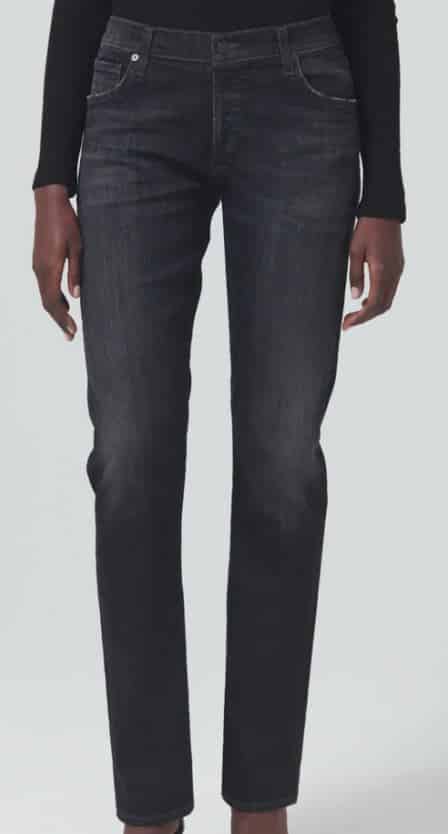 This look was originally for the men in our lives; however, it became tailored to us. You will find yourself reaching in the closet for these jeans time after time. These have a relaxed fit and feature a low ride and elongated inseam. They can be dressed down with sneakers or up with heels and a blazer.
Levi's
The original Levi's were designed in 1852 as a pair of jeans that could endure anything. "Tough Denim" was created to be worn by working men and women. They have worked to perfect the perfect pair of "Tough Denim" and have become one of the world's largest apparel companies throughout the years.
Here are our top Levi's picks: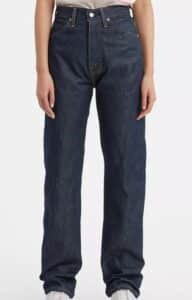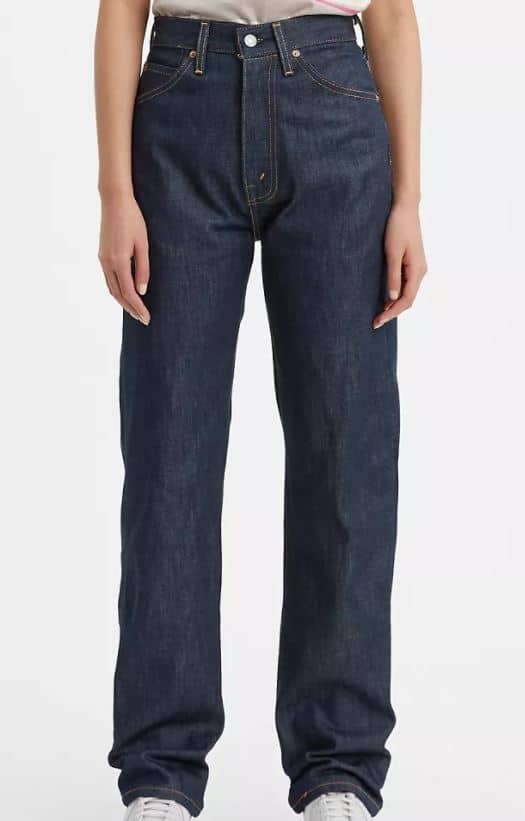 This jean style was created in 1934, and they have been a favorite since their introduction. Since then, they have been updated to have a five-pocket design, a high-waisted fit designed to flatter, and a rigid pink line selvedge denim.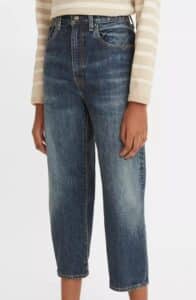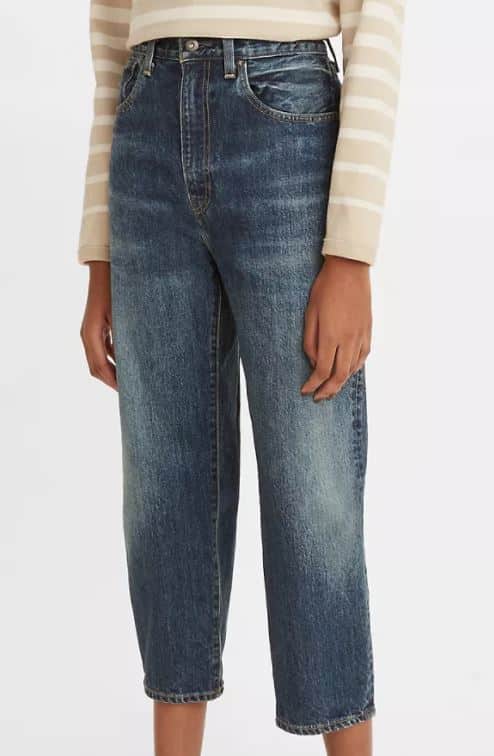 These jeans are inspired for people who love the oversized vintage look. They cinch at the waist and turn to a "barrel" shaped leg, and they are constructed with a relaxed, loose fit with a slight taper ending with a cropped ankle.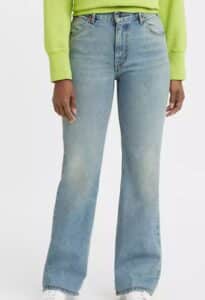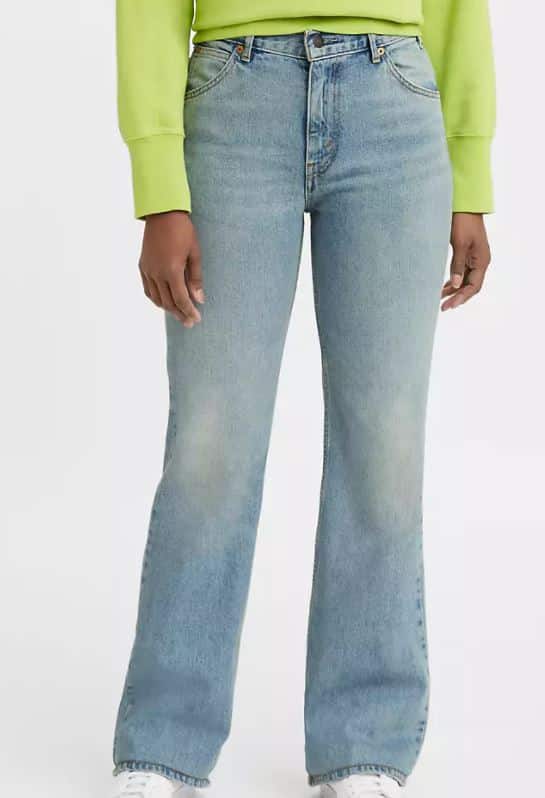 These jeans are perfect for the woman who loves the '80s, featuring a gradual flare for a baggy cut. They are already pre-shrunk, so you don't have to worry about losing their shape after washing.
7 For All Mankind
One remarkable thing about this company is that they focus on sustainability. Using only the best sustainable materials, these jeans will help reduce the impact we make on the planet. They manufacture using innovations and techniques that help reduce our carbon footprint by using organic materials.
Here are our top pics from 7 For All Mankind: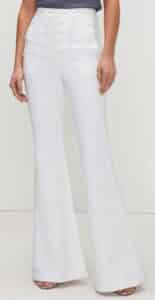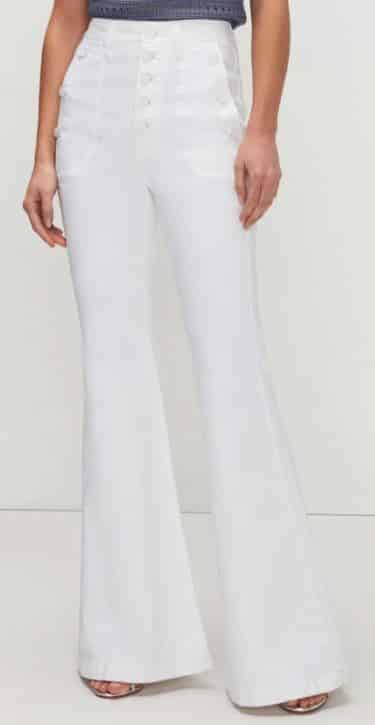 You are sure to turn heads with the dramatic flare featured with this pair of jeans. They sit above the waist and are crafted with a stretch fabric that will pop right back into shape every time you wear them.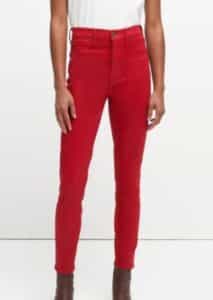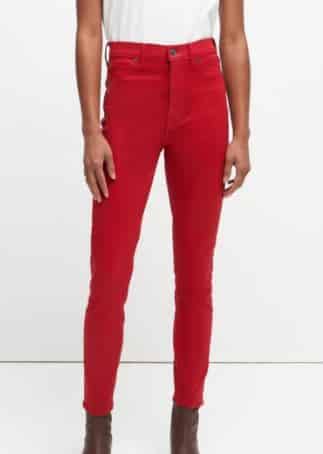 These jeans have a rich red hue that will elevate your look. They are cut in the coveted high-waisted skinny jeans look with a sleek definition in a glossy coated finish.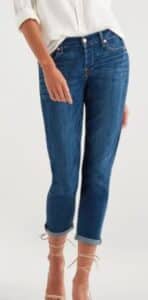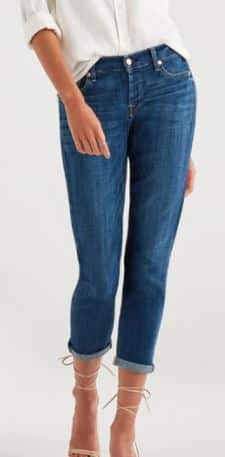 These jeans are a mid-rise boyfriend silhouette. They are crafted from broken twill and feature a soft and comfortable stretch. These are perfect for an office look or to go out with your friends.
Khaite
Khaite is designed to be cherished. Each piece proposes a fresh balance of opposing elements, both past, and future, masculine and feminine, soft and strong, structure and fluidity. They embody a signature sensuality and ease They are built upon a foundation of robust items distinguished by exceptional materials and subtle details.
Here are our top options from Khaite: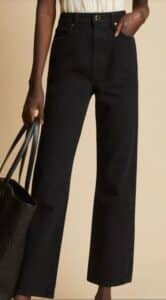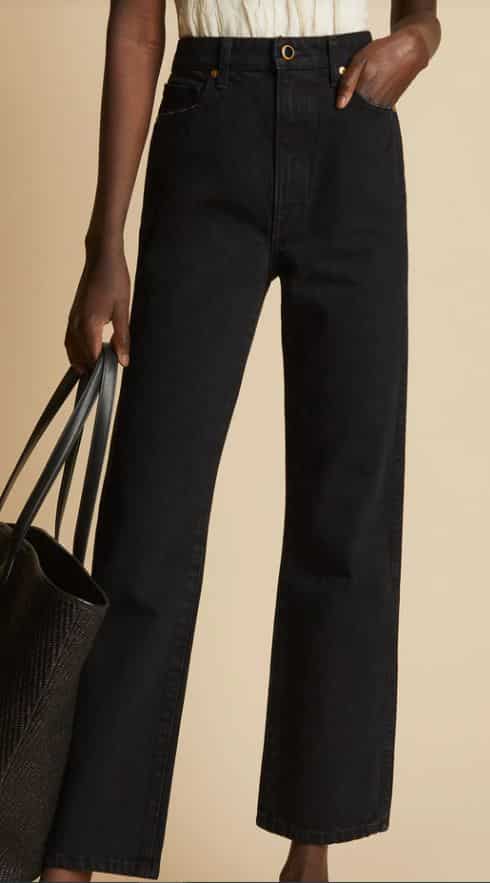 These jeans are high-waisted with a slim straight look down to the ankle. They are perfect for adding with heels and tucking in a button-down shirt.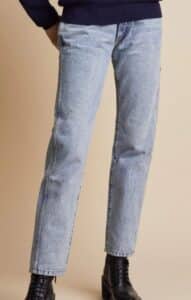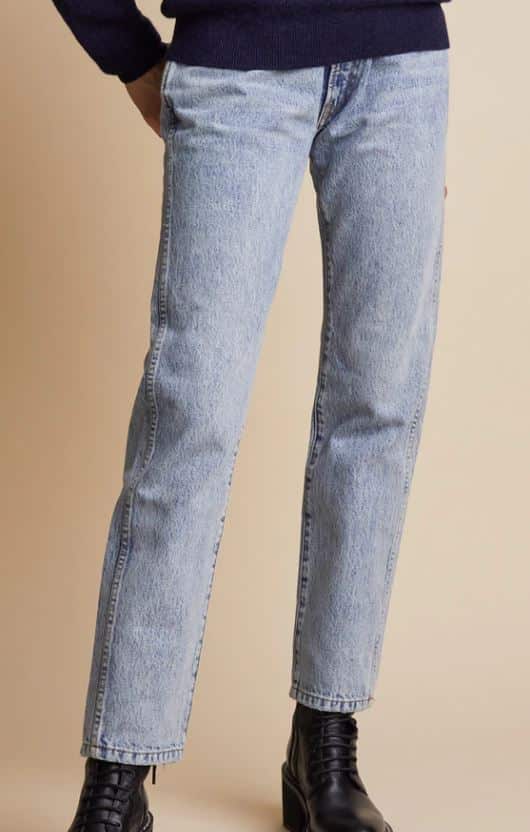 The Kyle Jean has a straight cut and a boyfriend fit. There is no stretch in these jeans, and they are made with pure denim for an especially rich wash.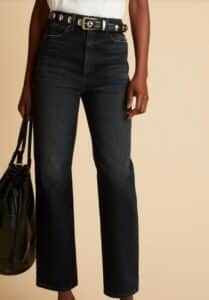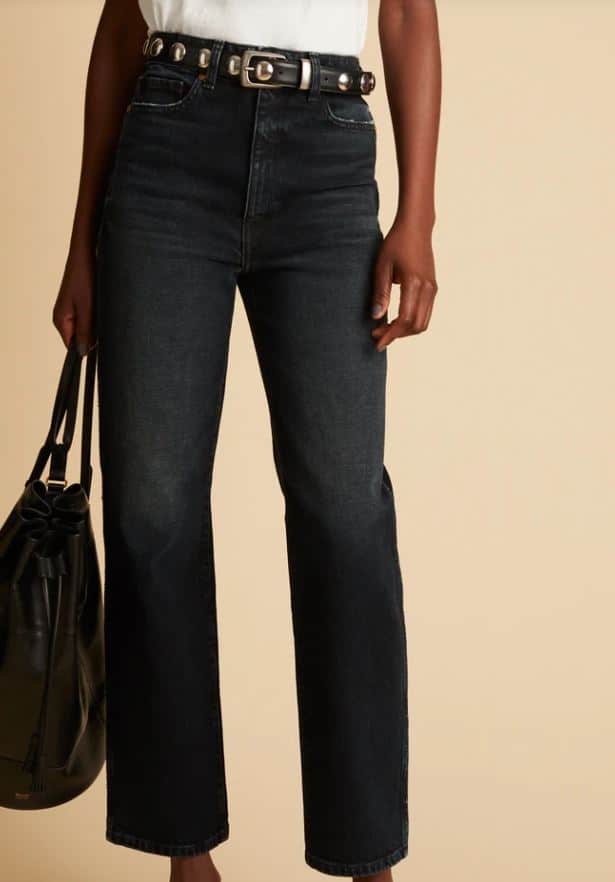 These jeans are a cropped length with a high-rise silhouette that creates a fresh and flattering look.
ACNE Studios
ACNE Studios is a Stockholm-based fashion house. Their attention to detail and emphasis on custom tailoring make their denim the perfect jeans to invest in. They're also renowned for their eclectic use of materials and custom-developed fabrics.
Here are our top picks from ACNE Studios: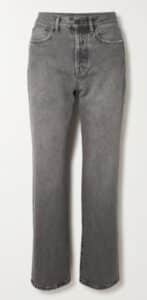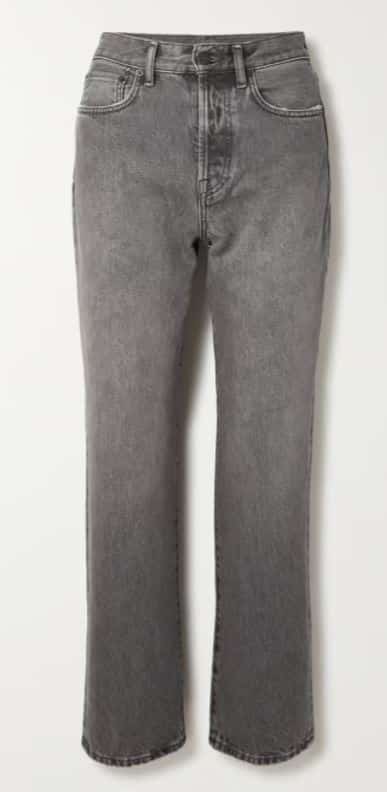 These jeans are made from rigid gray denim that will keep the shape through multiple washes and wears. They are designed with a straight-leg silhouette and a high-rise fit.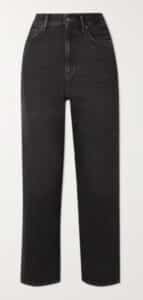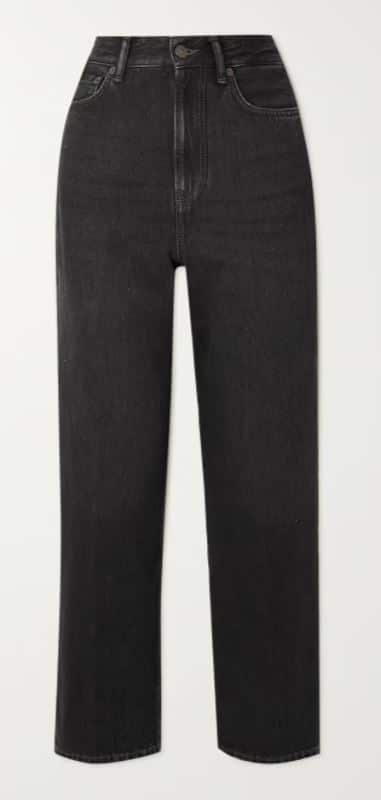 These jeans are made from organic cotton denim and feature a cropped straight leg and high rise. They would pair perfectly with some ballet flats or sandals.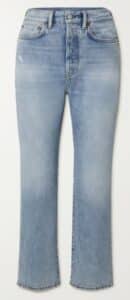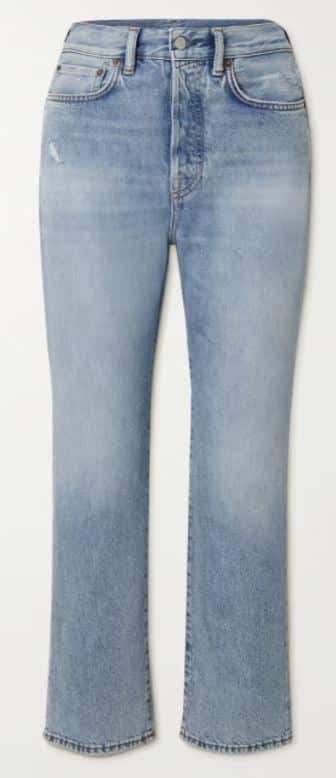 These jeans are designed in a high-rise, straight-leg silhouette. They are woven from cotton with a light fade, and they are whiskered to create a vintage look.
Nili Lotan
Nili Lotan is a New York-based company that designs a wardrobe of luxurious, chic, and timeless pieces. This brand has a significant celebrity backing (such as Gwyneth Paltrow, Jennifer Anniston, and Cindy Crawford) and is sold at multiple luxury fashion department stores.
Here are our top denim picks: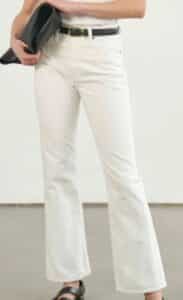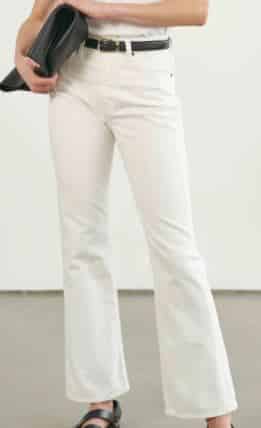 These jeans are high-waisted and perfect for a cozy sweater or silk top.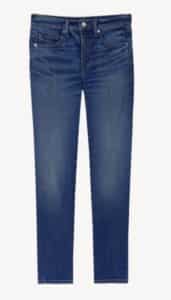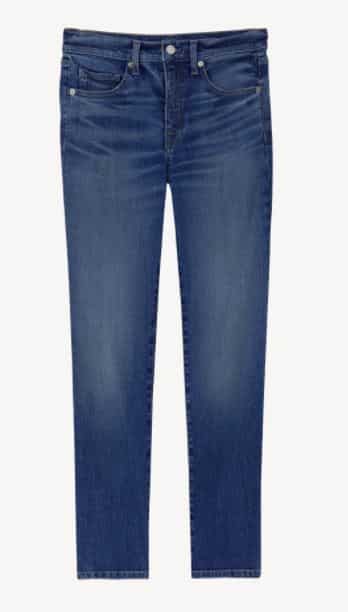 These jeans are the ultimate everyday pair. They can be dressed up with a blazer or kept casual with a laid-back hoodie. You will always feel comfortable in these staple jeans.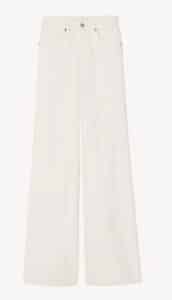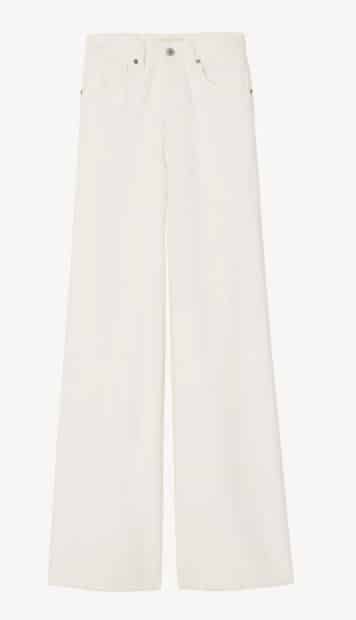 Sitting high on the waist, the Josette jeans are '70s-inspired flare-leg jeans. They feature a relaxed fit and have subtle distress for a retro feel.
Denim At Paris Fashion Week
Dior stole the denim show with fashion inspiration from childhood board games, giving the graphic print look that is clean, minimal, and positive. We compiled some designer jeans that were featured at the show for you to choose from.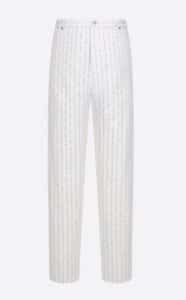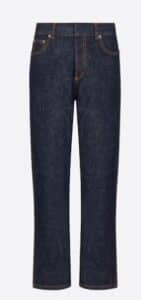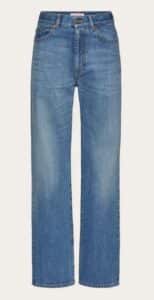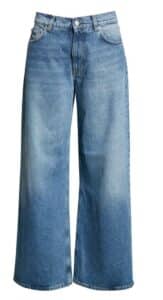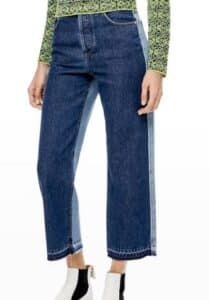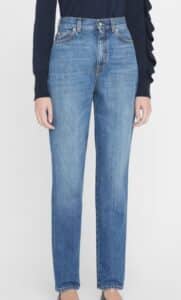 Read Next:
Best Plus-Size Jeans for Apple-Shaped Women
Mom Jeans vs. Boyfriend Jeans – Which is Right for You?