'Fun in the Sun' is the name of the game when planning any time where there is both sun, and fun, but your everyday makeup routine is not going to cut it! We all love the fresh, 'no-makeup' look, and it's the most appropriate look for these days outside.
The problem? The 'no makeup' look can seem to be, deceptively, super easy to apply. That's not entirely true. However, we have devised a plan that is both easy to follow, and easy to execute.
We took the most important parts of this makeup look, and broke it down into as few steps (and products) as possible. We did this not only for the sake of time, but also ease in packing. This make it a great cosmetics packing list for any short excursion, or for adventures in small lodging spaces, like cruises.
Every product we recommended is the best of the best, both in staying power and the aformentioned goals.
Step One: Let's Start by Prepping the Skin
Sunscreen
You know to never skip this, but finding a comfortable sunscreen is crucial to ensuring daily wear. This mineral sunscreen by Clinique is incredibly comfortable, even for those with sensitive skin, and is gentle enough for use around the eyes. Ultra-lightweight, it forms a protective veil that's virtually invisible on all skin tones.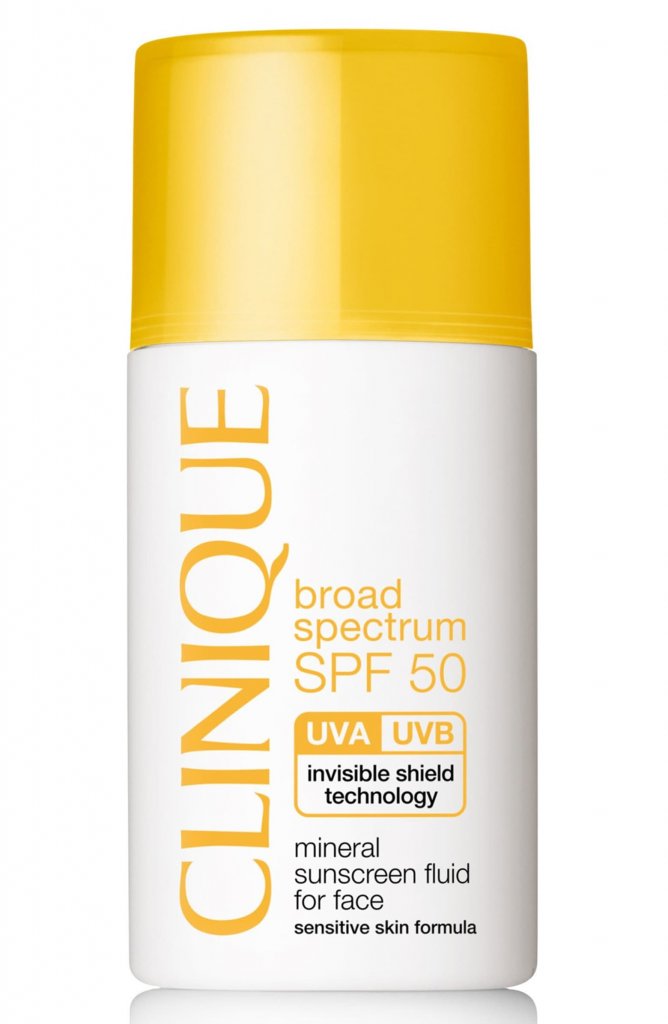 Clinique, Broad Spectrum SPF 50 Mineral Sunscreen Fluid for Face, $29
The Tint
Tried and tested. If you're not a big fan of foundations yet you need an even looking, dewy skin then this product if for you. It's complexion tint that is a first for Chanel, featuring pigment micro-droplets that deliver a water-fresh sensation and a radiant, healthy-looking glow. Its lightweight gel texture bursts with ultra-pure ingredients for a bare-skin effect with eight hours of hydration and comfort. Skin feels refreshed and energized. It comes with a mini brush for smooth and easy application.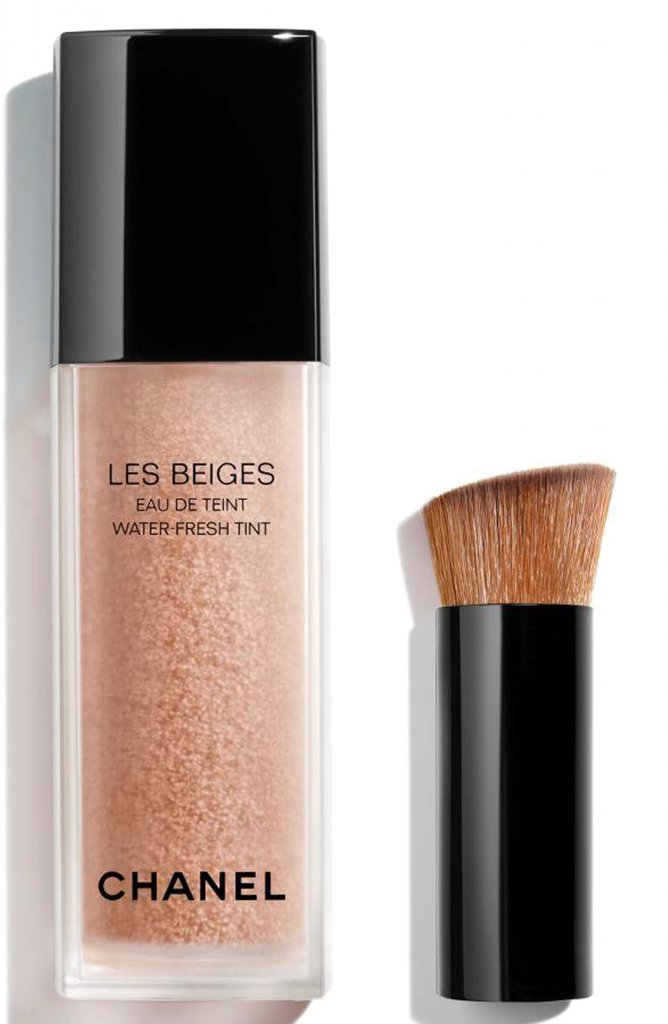 Chanel, Les Beiges Water-Fresh Tint, $65
Step Two: Accentuate Your Eyes
Brows
If the eyes are the windows to the soul, then our eyebrows is the window frame. A great brow sets the stage for the entire eye area! This is the best eyebrow jar we tested so far. The smudge-free, creamy formula is a must-have for those with oily skin or for those living in humid climates because it glides on smooth and adheres to your hair no matter what, carving perfectly precise brows that won't fade away.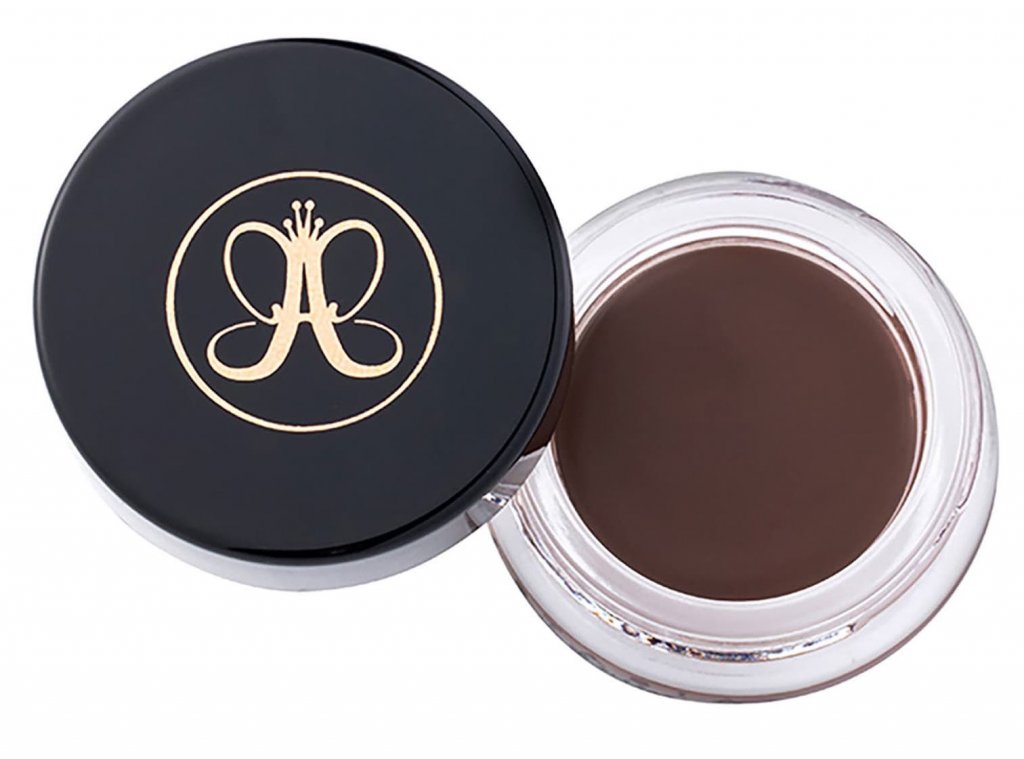 Anastasia Beverly Hills, Dipbrow Pomade® Waterproof Brow Color, $18
We recommend getting the Duo Brush with it. It's An angled flat brush that precisely sweeps color through your brows and mimics natural hairs.
Anastasia Beverly Hills, 7B Duo Brush, $18
Eyeliner
Eyeliner at the beach?! Yes, I hear you, but it's really a key element of making your eyes pop when outside in bright light, and we now have reliably water-and-sweat-proof options. However, there are rules! When you're apply eyeliner for the beach, choose a push deep into the lash line as you apply, then lightly smudge the line for a more earthy feel. This liquid formula is a great waterproof option that lasts all-day. Its marker-like tip offers precise application for everyone. You also don't want to go chunky, but something feminine like a cat eye is vavoom, and easy to do with the felt tip. It's also a good idea to go with a nature-inspired tone, like browns, greens, greys, and blues.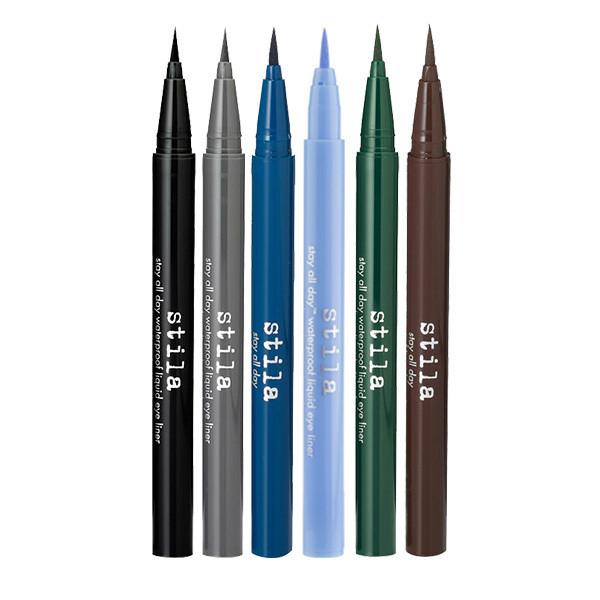 Stila, Stay All Day Waterproof Liquid Eyeliner, $22
High Impact Waterproof Mascara
We need a light mascara that resists flaking, clumping and smudging, while standing up to heat, humidity and an active day with its waterproof formula. This mascara does the job perfectly! One thing to consider-be sure go with brown over black, as it feels more organic and natural.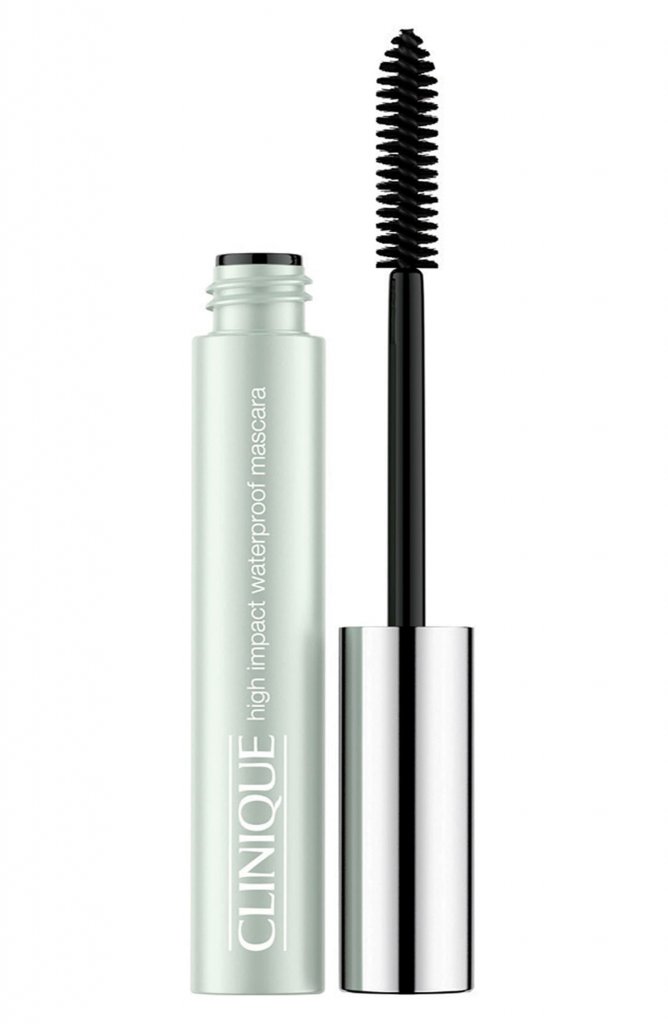 Clinique, High Impact Waterproof Mascara, $19
Step Three: Add Some Color and Light to Your Face
Cheeks & Lips
A tinted cheek and lip stain is the shortcut to brightening the cheeks and drawing attention to the lips without heavy lipstick that will only melt while out in the sun, and create the dreaded feathering. This is a great two-in-one product that saves you time and handbag space. This stain, praised by users and makeup artists, alike, offers waterproof, sheer color for cheeks and lips that lasts for hours, on all complexions.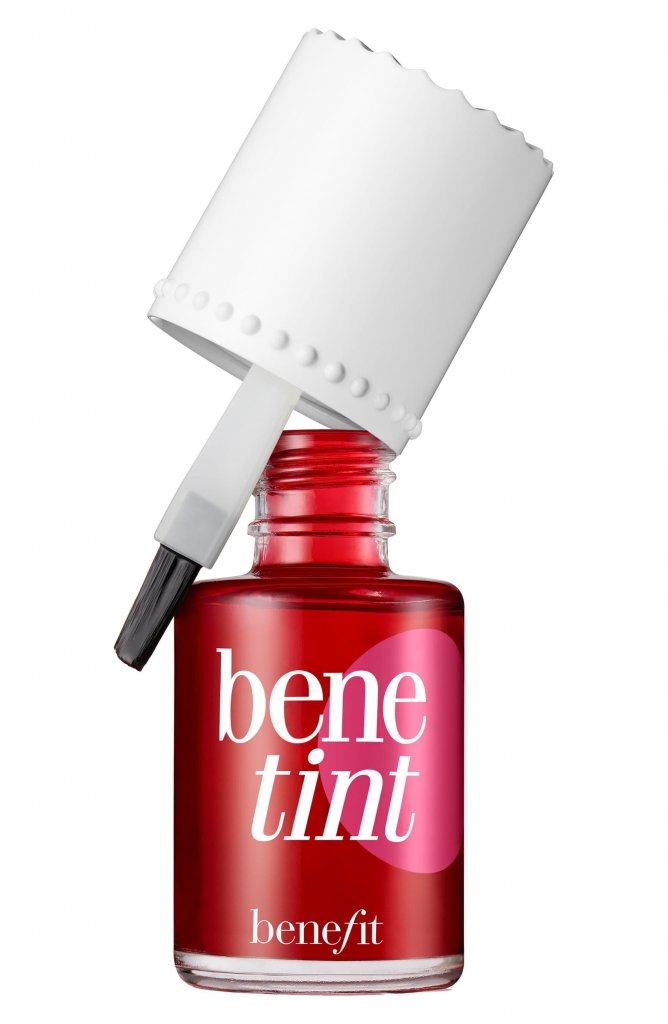 Benefit Cheek & Lip Stain, $30
For a little more oomph, apply this bronzer along your cheekbones, or anywhere else you want the light to hit. The best way to do so is to first dab the product on your finger pad (your 'fingerprint' area) of your middle finger, then lightly tap to apply to selected areas. Turn your face side-to-side to see the affect and gauge how much you'd like to use.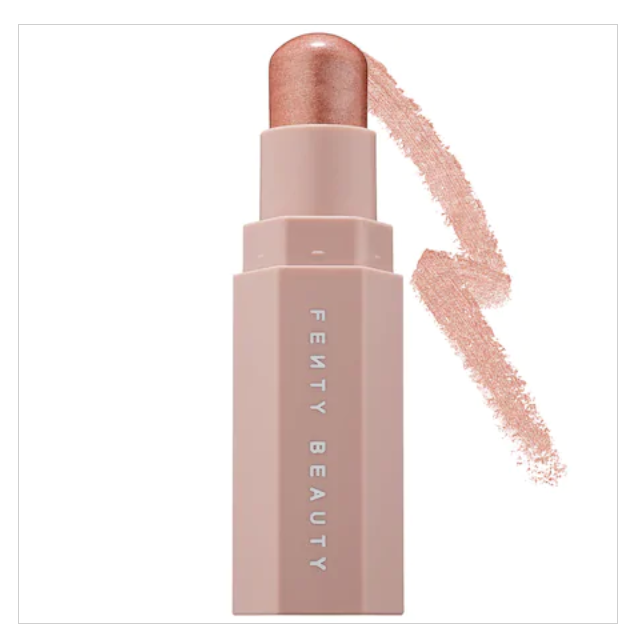 Fenty Beauty, Match Stix Shimmer Skinstick, $25
Step Four: Hair Care
Did you know that your hair is affected by prolonged exposure to the sun? UVA and UVB rays can damage the outside cover of the hair strand, called the cuticle, so don't forget to take precautions against sun damage in your hair, as you do your skin. This is especially important for those with color-treated hair. This lightweight, water-resistant UV-defense mist forms an invisible screen to help protect hair from sun exposure for up to 16 hours, to minimize color fading, damage and dryness, Spray the Hair Veil evenly on dry or damp hair before and during sun exposure. Start with small amount and layer as needed, do not saturate hair. Reapply after swimming.