For most of us in the northern hemisphere, Christmas signals the true beginning of winter. That's why it always seems like cognitive dissonance when we see bathing suits, sandals, and linen dresses in the department stores come January (unless you are one of the travelers jetting off to the Bahamas or Cabo for a winter break.)
But savvy shoppers and magazine fashion editors have always known that that the best winter fashion bargains are to be had after Christmas. That's because, although some retailers stock new merchandise almost weekly (bargain sites like Zara and Uniqlo come to mind) most stores turn over the bulk of their merchandise in January and July. This means they will discount their winter items drastically and increasingly until they can get as much as possible out the door to make room for the spring collections. If you're bargain hunting, you will see items reduced by as much as 80% off suggested retail.
The best way to shop for end-of-season items is to think: "Classic." That means you want to steer clear of anything too trendy. Trends tend to last about two years max (or as with the recent ubiquitous cut-out-shoulder blouses, just one year.) So unless something so clearly speaks to your individual style and/or quirkiness, look for items that have more simple lines and traditional silhouettes. That way, when you pull them out of storage next year you will be delighted with your shrewdness and practicality instead of annoyed that you wasted good money on a fad.
Bargain Hunting: What to look for now.
Boots
Since boots are now a year-round fashion accessory you can't make a mistake picking up a great pair of winter boots or booties on sale. They will work as well with jeans and dresses as with winter weight trouser pants and outerwear. Look for them in one of your neutrals or if you want to make a splash, (and you're lucky enough to find one) go for one in one of your favorite colors. Wearing a shoe in a color that works for you is a fun way to express your individuality and really pump up an outfit.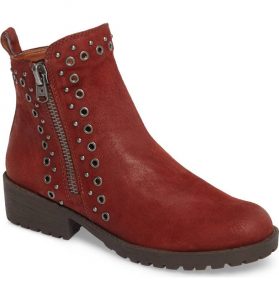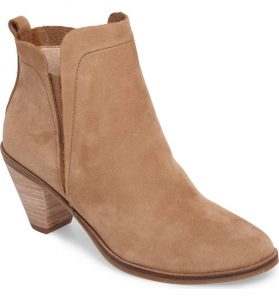 Outerwear
This one's a no-brainer. Unless the weather where you live turns really cold in October, you can likely hold out until the post-holiday sales. This is the best time to find classic trench coats, pea coats and cocoon coats. Anyone bargain hunting who plans any traveling in the coming year, can't miss out on the great finds in lightweight down vests and jackets. They are packable, scrunch-able, and serve you in a multitude of environments: chilly airplanes, cool evenings, hiking, evening beach gatherings. And since faux is the new real, be sure to check out some of the more fun faux fur jackets and coats on the sale racks. Even some of the more trendy colors and styles of faux furs will serve you well for many years.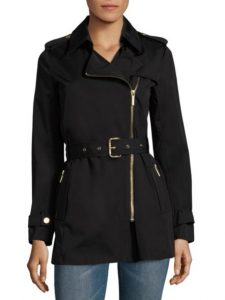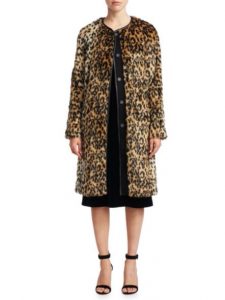 Sweaters
Cashmere is the new wool. Now, there is cashmere, and then there is cashmere. Just know that the lighter weight versions, which frankly can keep you just as warm, tend to pill. Still, there really is no need to pay upward of $300 for a good quality cashmere sweater. Just troll your favorite designer and you will likely find that same high-end sweater available for half price or less after the holidays. A good quality classic cashmere sweater in a rounded, v-neck, or boatneck can last you decades and will still look fashionable.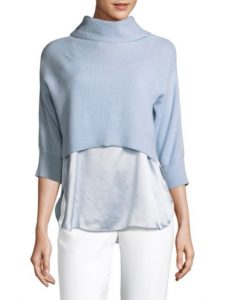 Scarves
A good winter scarf will not only keep you warm, it will add panache to any outfit. This is one item you can mark "splurge" in your budget, even on sale. These can be lifetime purchases, so opt for quality. A great pair of shoes, a good handbag and a beautiful scarf will take your entire outfit to a new level. You can throw a lovely scarf over a tee shirt or your new cashmere sweater and look very chic.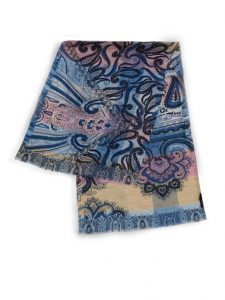 Jewelry
And if you have been eyeing a special piece of jewelry, try to hold out a little longer. It will likely go on sale after Valentine's Day.
Happy bargain hunting!