If you've found yourself stuck when it comes to your health goals, consider a weight loss vision board that you can use to be a constant reminder. Goal setting can be challenging- especially when setting a goal weight – so be sure to focus on positive feelings and positive affirmations.
I am offender number one for putting off making a vision board, or even to-do lists for that matter. It's been no different when it comes to weight loss, fitness, and nutrition. I have made goals over the years and achieved some fairly remarkable things in my own weight loss journey and the quest for a fitter and healthier version of myself. I have just never written those goals down.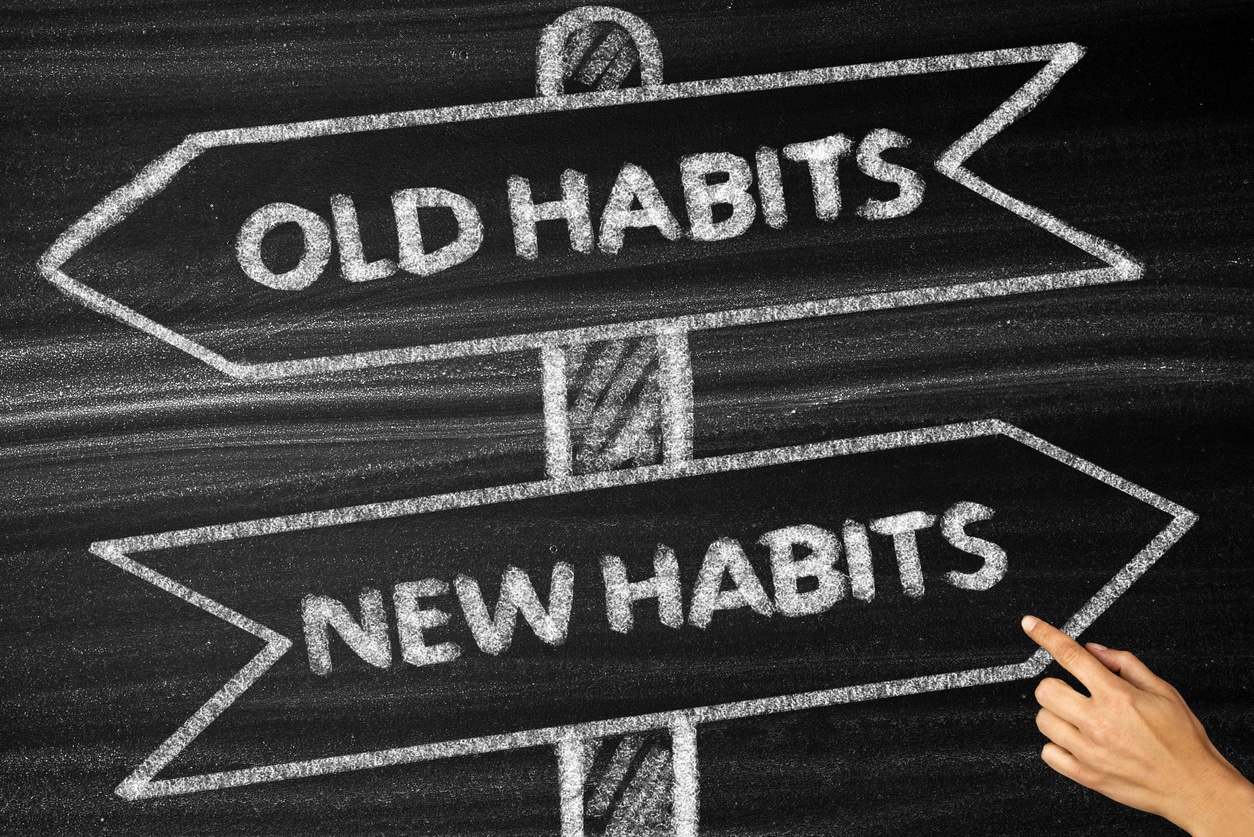 Take the time to do it!
A friend of mine once said, "I don't understand you. It's like you just have something in your mind to do and do it." I never thought too much about it until then. I've rarely been one to write things down. As a student, I took very sparse notes in class. When sitting through church sermons or conferences, I hardly ever took notes. When I started my own business in 2003, I struggled to write down a task list, let alone goals for the growth of my business. Despite my ambition and innate ability to make things happen, I have resisted writing things down. Perhaps it's a scattered, creative brain, or possibly even deep seeded accountability issues.
On top of that, I also had the idea that most vision boards looked like a kindergarten poster board craft project made with a glue stick and old magazines. I don't like clutter, and I've never been an arts and crafts type person. The idea of getting to my local craft store to buy supplies simply didn't appeal to me. However, should any of these things stop me from writing down my goals or making lists? The answer is no.
You are 42% more likely to achieve your goals if you write them down regularly
We've all had weight loss goals. If it hasn't been a weight loss goal, it's a fitness or nutrition goal. They're equally important, and if you've been putting it off as I have, this is the number one reason you should finally make a weight loss vision board. It has to do with how our brains work. When you write things down, you're activating both parts of your brain, the imaginative right hemisphere and the logic-based left hemisphere.
A large segment of my brain is creative, so it is surprising that I've always claimed not to be a crafty person and that this has stopped me from making a vision board or writing down my weight loss goals. However, if you're like me, there's always a workaround. For me, I may not enjoy the process of making something like a weight-loss vision board, but I can 100% appreciate the result so, I will do it.
Like me, once you've realized how a weight loss vision board will hugely increase the likelihood of achieving your health goals, you will take the time to at least write down your ideas on where you want to be vs. where you are now or put together a creative weight loss vision board. It all depends on what suits you and your style, and there really is something for everyone out there! Be encouraged that if you have always thought you don't like making lists or writing down your dreams and goals, it may be because you haven't placed value in the NEED to write them down.
What Do You Put On A Weight Loss Vision Board?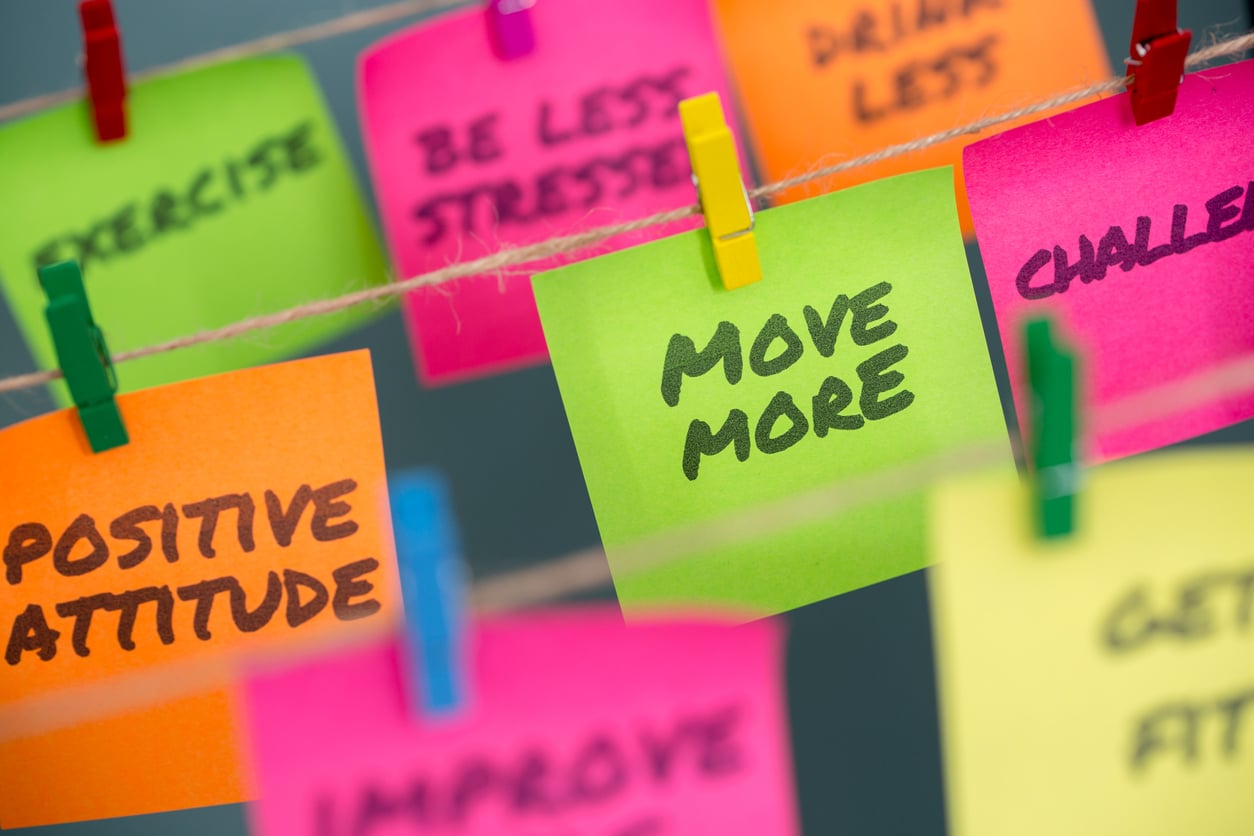 A vision board is a collection of physical items such as pictures, magazine clippings, words, and quotes that visually represent your goals and dreams. The vision board can also be called a goal board or dream board. The visuals are important, so even if you appreciate clean lines, find a way to visually represent your weight loss dreams and goals. The point is to be and stay motivated. Don't limit yourself as to how you create or exactly what you put on your weight loss vision board. Just find something that "sticks" one way or the other and put it in a place where you will see it every day. I'd also recommend that once your weight loss vision board has been in one spot for a month, either move it to a new location so that you're less likely to ignore it being there or freshen it up by changing some of the visuals!
The Most Important Thing To Put On Your Weight Loss Vision Board
It can be easy to lose sight of the most important thing about envisioning and creating goals. We can make it far too complicated and convoluted and, as a result, do nothing. For example, it'll be easy to get lost in the minutia of a calorie or carb-restricted diet or how many times a week you're going to do cardio. I challenge you to realize that the main thing you'll want to visualize is what you're moving toward rather than the negative experiences of where you don't want to be. If you're sick of your pants being too tight, yes, that can be a motivator, but as soon as your pants feel a tiny bit looser, the tendency is to lose motivation. The negative motivator was providing fuel rather than the new life that you're moving toward.
Here are some "this vs. that" examples of what you can put on your weight loss vision board:
The types of clothing you want to wear vs. jeans that are too tight
Physical activities you want to be able to do vs. how many times a week you'll do cardio
Feeling comfortable and confident in a room full of people vs. why you avoid events
Other goals and dreams you want to achieve vs. the only goal is to lose weight
When you are successful at achieving a weight loss goal, you continue to be a person that dreams bigger, sets more goals, and accomplishes more across the span of your life. Keep that in mind, as it is a huge, positive motivator through your weight loss journey.
6 Options For Starting Your Weight Loss Vision Board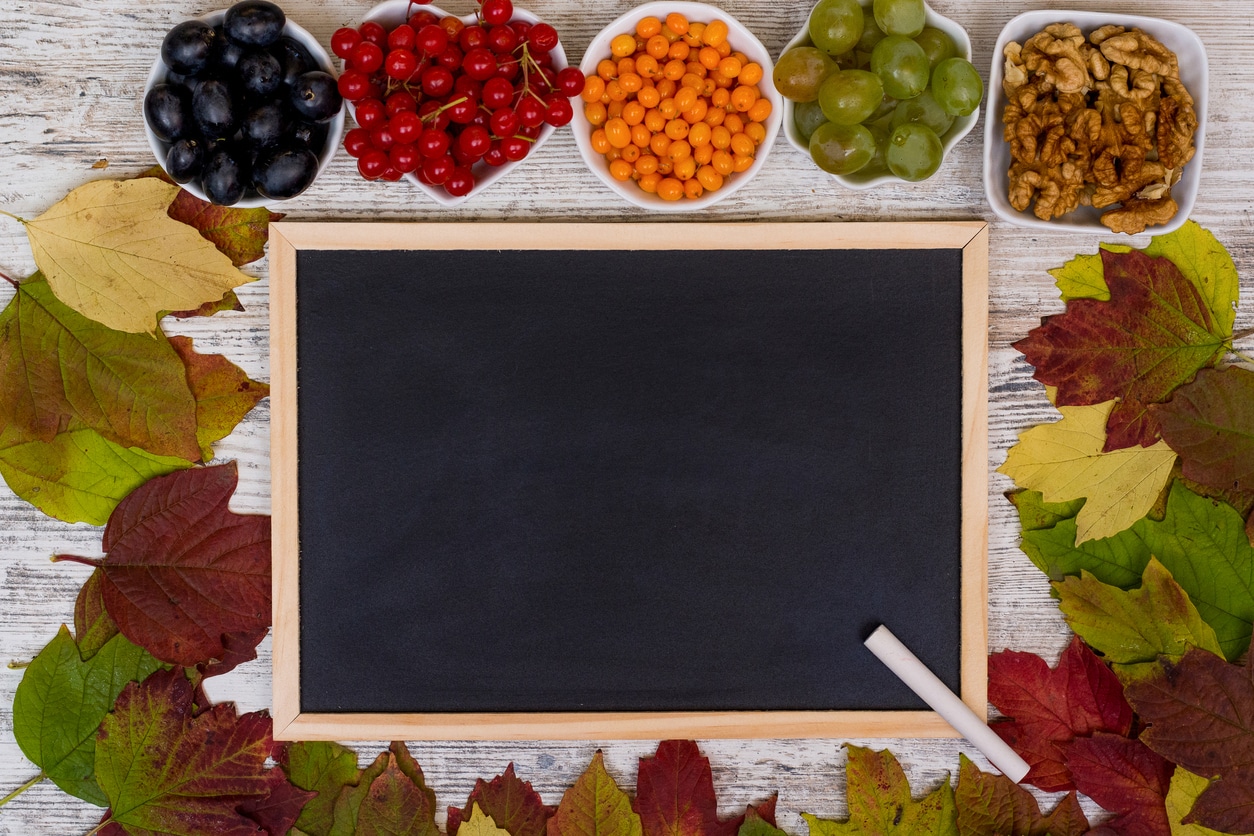 Disclosure: This post contains affiliate links.
1. Black Frameless Glass Dry Erase Vision Board
If you don't like the arts and crafts look, or don't like newspaper and old magazine cutouts, and you want clean lines, I've got good news! There are attractive options for crisp, clean, and simple ways to begin a vision board that will get you inspired. This U Brands Glass Dry Erase Board is 23×35 inches and available in a variety of sizes. People have raved about this board being super deep, bland, and glossy. The gloss black finish is sharp-looking, classy, and understated. Perfect for a minimalist who wants to focus on the dreams and visions on their board rather than the process of creating it.
2. Black Magnetic Dry Erase Vision Board
Like the black, frameless dry erase board above, the 3′ x 2′ Quartet Glass Magnetic Dry Erase Board offers clean lines and clean erase, but it's also magnetic! This will not only allow you to write things on your new vision board but also easily add handwritten notes, papers, cutouts, pictures, or whatever else inspires you. This board looks great and is very smooth to write on. It's also satisfying and easy to erase.
3. Peel and Stick Hexagon Recycled, Reformed Rubber Vision Board
It's always a good thing when you're hanging a vision board, and it becomes a work of art all on its own simply because of the style and shape. The Refoamation 15-Pack Self Adhesive Hexagon Wall Pin-Up Bulletin Vision Board is 3/8″ thick which is thicker than most similar products so that the pins won't damage your walls.
4. Cork Vision Board Frameless Tiles
Cork. I love cork. Not sure why; I just love the tones and the way it warms up a room. Especially with all the greys and whites so popular in designs recently. An essential part of choosing cork is to ensure the thickness is enough that your pins won't go through and damage your walls. Wall art is expensive, and cork is a beautiful and super economical way to warm up a room and give a backing to design pieces. This Cork Vision Board comes in a 10-pack and is ½" thick! You can take the 17″ x8″ tiles and arrange them however you choose. Now you have no excuse not to hold back on creating your vision board.
5. Magnetic Chalkboard And Corkboard Cabinet Vision Board
If you are the more rustic, crafty type, then this one is for you! This 12″ x 17″ Wall Mounted Cabinet includes a corkboard and erasable chalkboard. It also makes a great display shelf and comes with five white key hooks. This adorable multi-function cabinet and shelf checks all the boxes to create your fully customizable vision board.
6. Digital Vision Board
If you prefer, you can always create a visual representation online instead. Many make a Pinterest board (like an old-school bulletin board) for each individual goal they have. This can include health goals, financial goals, personal development goals, short-term goals, and of course, weight loss goals.
The great thing about this vision board style is you can personalize it however you'd like. Include pictures, quotes, daily affirmations, or just a list of the goals you want to attain. Plus, if you want to keep it to yourself, you can mark it as private (or secret), so only you can see what you've added. To do this, log in to your Pinterest account, and then click your profile picture in the top-right corner of your screen. Find the board you want to make secret and click the edit icon in the bottom right-hand corner. Scroll down and click the toggle for Keep This Board Secret, then click Done.
Vision Board Extras
Sometimes it's helpful to have some pre-done pieces to cut corners and help spark your creativity. I put together a list of a few things that you might find helpful as you get started:
Read Next:Setting a Physical Goal Can Improve Your Career TransitionAchieving Goals is All About The Plan. What's Yours?