When I was a kid, my dad owned a small company with his office set up in a leased retail space. My brothers and I spent a lot of time in his office building, and occasionally dad would give us a few dollars to walk to the corner store to get some treats. My favorites were a small bag of potato chips and pint-sized chocolate milk. Between my brothers and me, there'd always be a small amount of change left over to get a few extra treats and candies like Lemon Heads, Double Bubble, and miniature Kit Kats.
One day while walking back to dad's office and arguing about who got to keep the extra candies, we invented a way to make the distribution of candy fair – a candy club. Our club would be complete with hierarchy, member voting, and meeting minutes. We surmised that the structure of an official club and voting on our leadership would ultimately make the dividing of candy fairer and more equal. Our headquarters were in one of the empty offices at dad's building. We began stashing miscellaneous candies into the bottom drawer of an empty desk and held meetings when we went to work with dad. Our candy club helped to pass the time and reinforced our love for sugary treats!
While I'm not sure whatever happened to that drawer of bubble gum and candy, it's a reminder that, as children, our relationship with sugar starts young. That's why an attraction to sugar is strong for so many people; it's something that we've been trained on from the beginning. As adults, the cravings we fight tend to be distinctly either sweet or salty and when a sweet craving hits, it's like nothing else can satisfy it aside from indulging in your favorite desserts.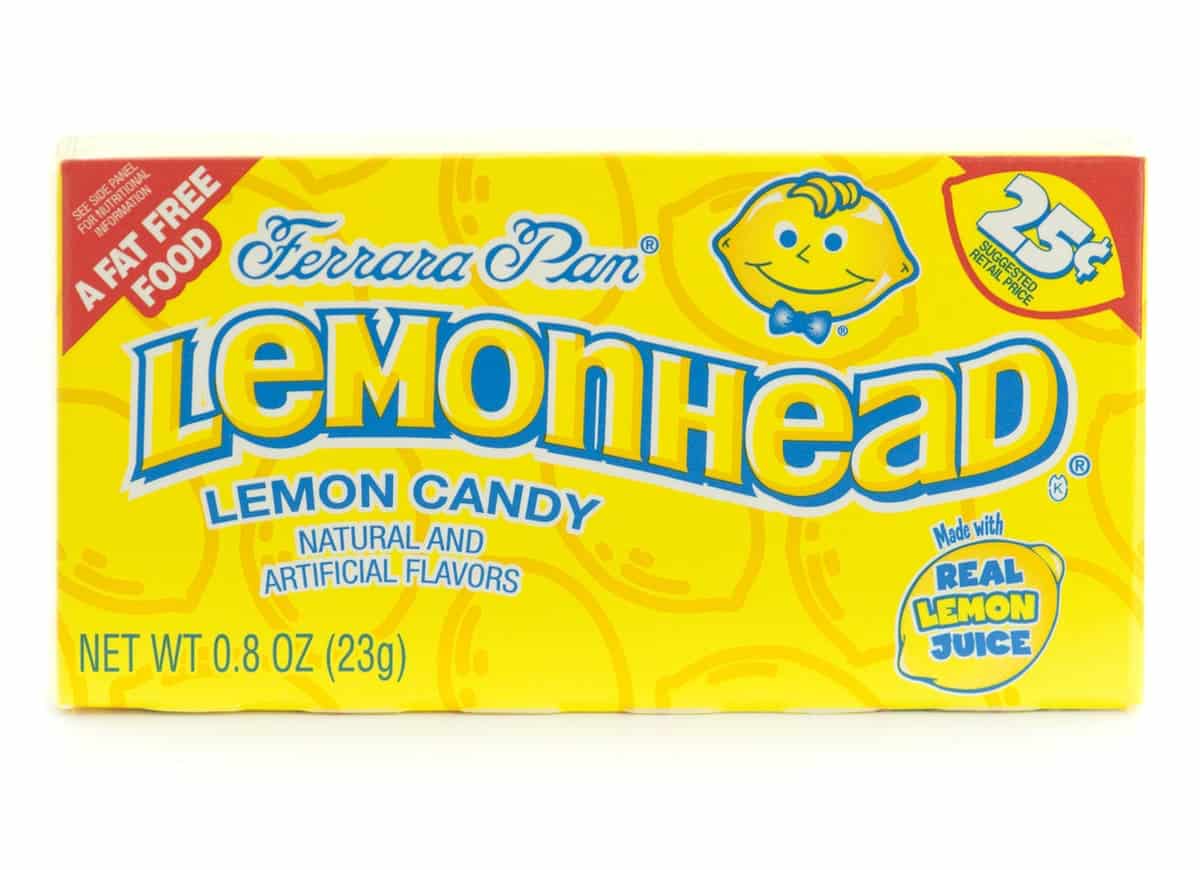 Benefits Of Reducing Sugar In Your Diet
Refined sugars may increase your risk of obesity, type 2 diabetes, and heart disease. They're also linked to a higher likelihood of depression, dementia, liver disease, and certain types of cancer. This laundry list of potential negative effects of refined sugar gives a lot of incentive to find ways to reduce it in your diet.
Here are some of the benefits of cutting out sugar:
Helps regulate blood sugar
Can help with weight management
Improves oral health
Reduces risk of liver disease
Helps heart health
Improved skin health
May lower the risk of depression
Even if you already know the benefits of decreasing the amount of refined sugar in your diet, it can still be difficult to adjust your nutrition to include healthier options if you don't have an easy go-to method of replacing it. The two options are to replace refined sugar with either artificial sweeteners or with fruit sugar.
The Skinny On Artificial Sweeteners As A Sugar Substitute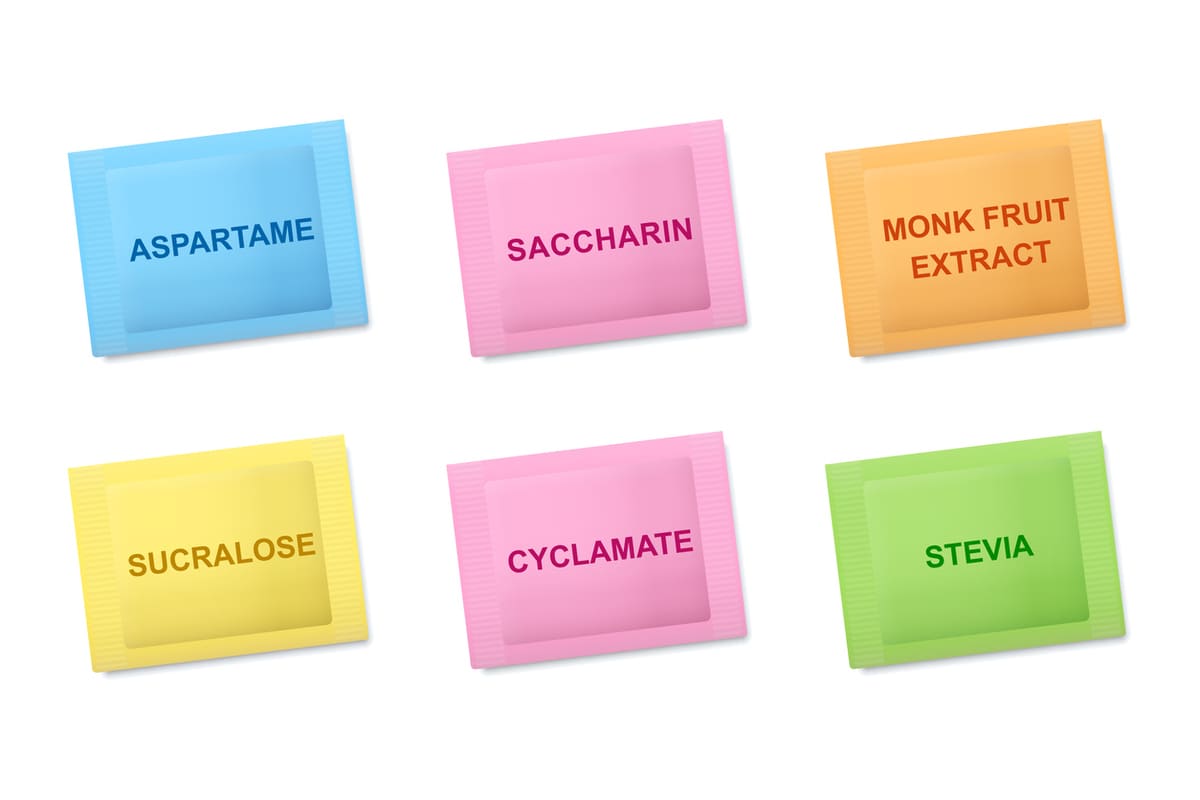 Some research on the long-term, daily use of artificial sweeteners suggests a link to a higher risk of stroke, heart disease, and death. Some of these artificial, low or no-calorie sugar substitutes include aspartame, sucralose, acesulfame K, saccharin, and xylitol. Another side effect of these can be the taste. If you just don't like the way it tastes, or it leaves a nasty aftertaste, it's simply not a good sugar replacement option for you.
The Monk Fruit Miracle
Munk fruit sweetener is a zero-calorie sweetener that contains no calories or carbs. Monk fruit sweeteners range from being 150-200 times sweeter than white sugar. Some people say that monk fruit sugar tastes just like white sugar, but I disagree. I have tried this as a sugar alternative, and I thought the taste was horrid. Therefore, monk fruit sugar was not an option for me.
Banana: The Sugar Replacement Miracle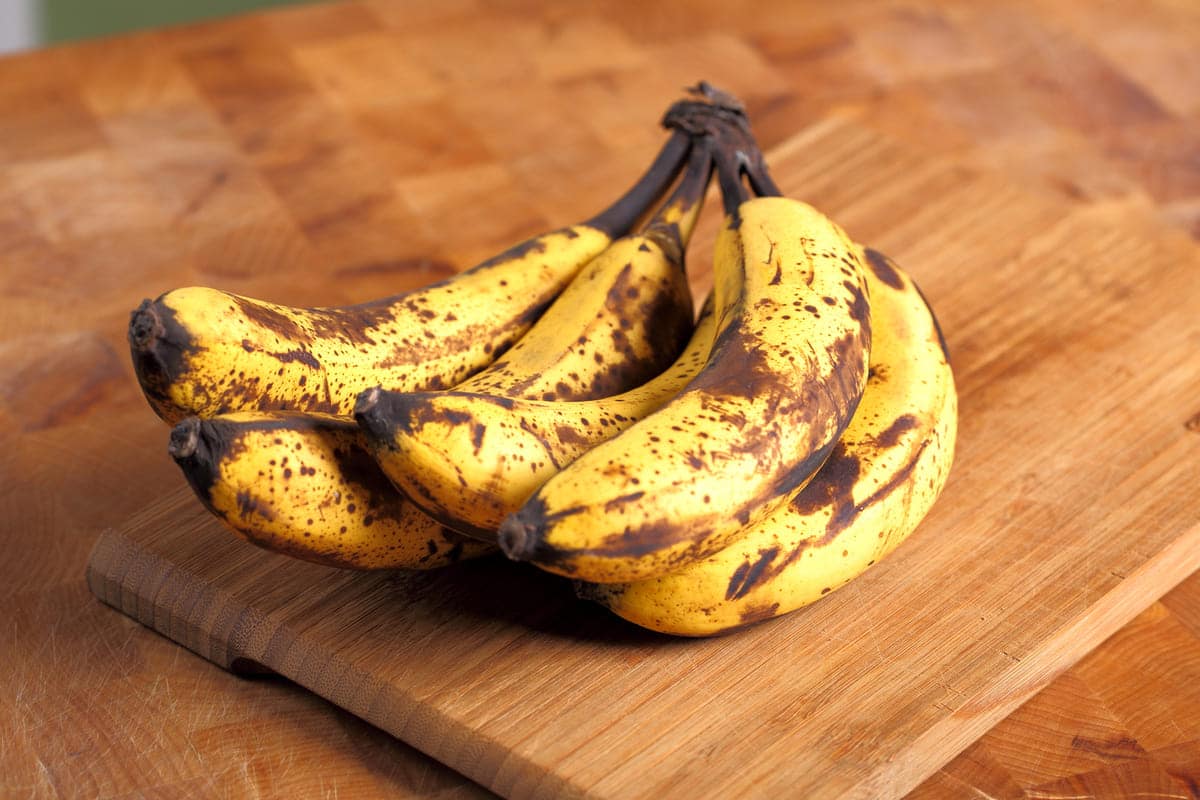 Ripe mashed banana is an easy substitute and can replace some of the fat in a recipe while allowing you to reduce the sugar and eliminate refined, processed sugars. You can take advantage of the intense sweetness of bananas in many different baked goods, like muffins, cakes, and quick breads.
Banana Sugar Substitution Guide:
Since bananas have more moisture than sugar, you'll use half the amount of mashed, ripe banana as sugar that's called for in your recipe.
My Favorite Dessert Using Bananas As A Replacement For Sugar
Oatmeal Chocolate Chip Banana Bars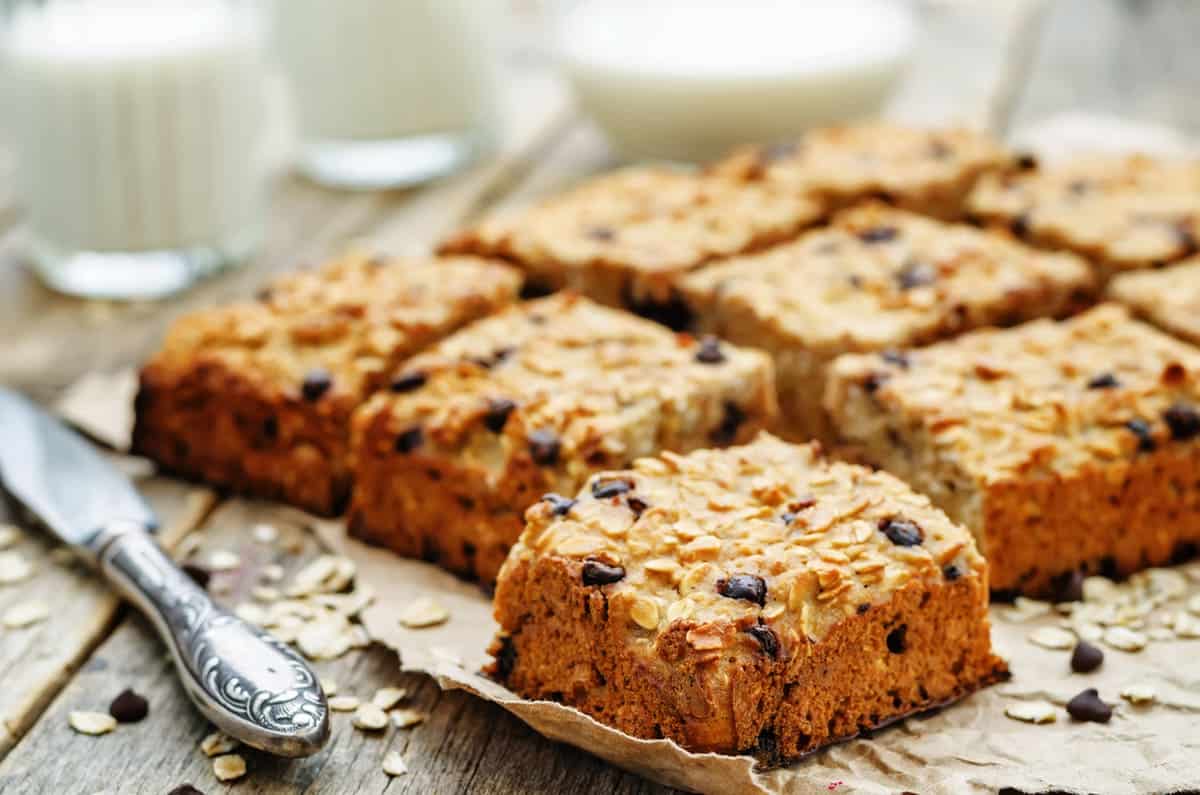 If you want to cut down all the refined sugar in this recipe, simply replace the chocolate chips with another mix-in of your choice. Various nuts and berries would be an excellent option, but I love to savor chocolate. I additionally cut down on the sugar in the chocolate by using a low-sugar 70% or greater dark chocolate, and they are delicious every time!
Ingredients:
2 cups rolled oats
1 tsp cinnamon
3 large ripe bananas mashed
2 Tbsp olive or avocado oil
½ cup plain Greek yogurt
1 tsp vanilla extract
½ cup dark chocolate chunks (or other mix-in)
Instructions:
Preheat oven to 375 degrees.
Combine all ingredients in a large bowl and mix until completely combined.
Line a 4×4 pan with parchment paper.
Add mix into pan and smooth/pat down with a spatula (if sticky, spray the spatula with olive or avocado oil).
Bake for 18-20 minutes or until the top is golden brown.
Allow to cool in pan for 5 minutes before slicing.
Ripe Bananas Are An Excellent Sugar Substitute For Baking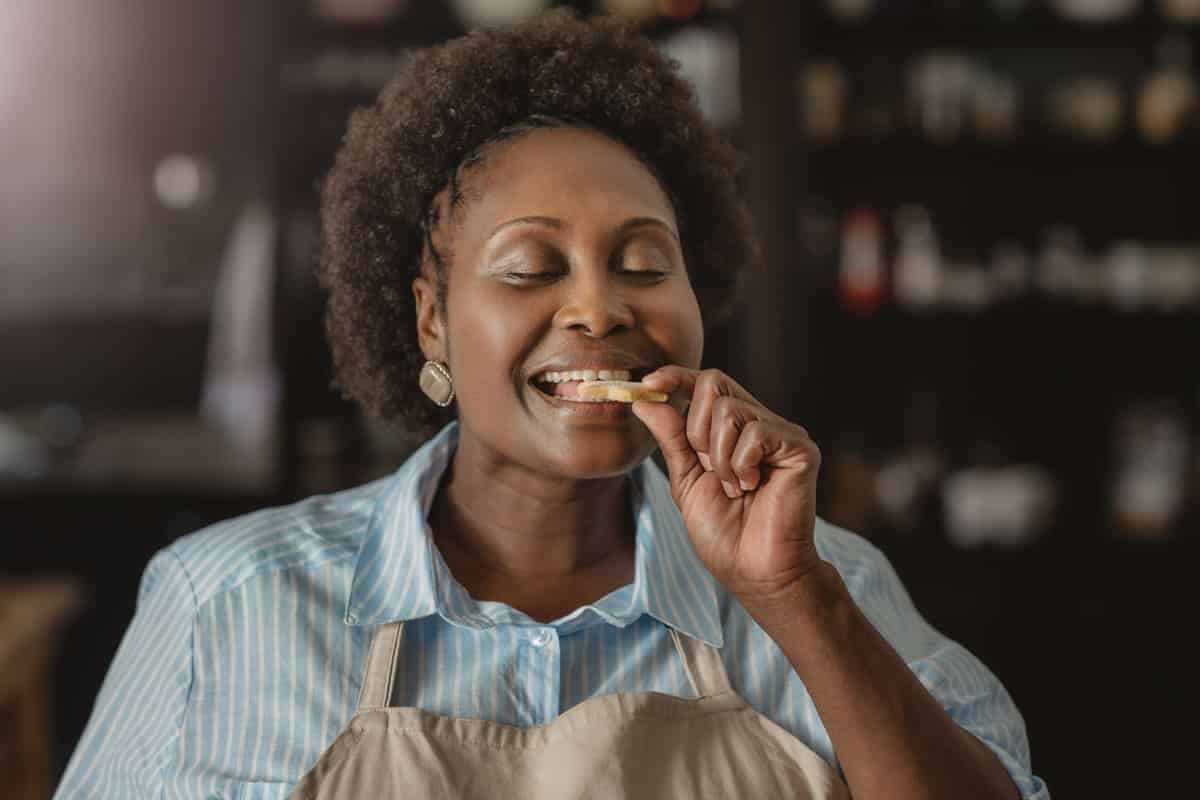 Have fun experimenting with some of your favorite recipes by either replacing half or all the white sugar. You just may find a new favorite that's low or no refined sugar, lower carb, and far fewer calories!
Read Next:
Which Fruits Have the Most Sugar? Check Out the Top 5.