You've been hearing about "Functional Medicine" — perhaps you saw Dr. Mark Hyman on a PBS special or you've read Dr. David Perlmutter's bestseller Grain Brain or maybe you've heard about it from a friend—but you're not sure how to find a local Functional Medicine doctor or practitioner.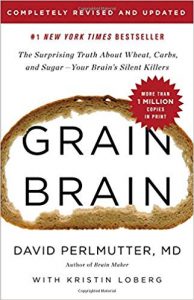 If you haven't yet heard of Functional Medicine, it's an approach to wellness that determines how and why illness occurs and restores health by addressing the root causes of disease for each individual. It involves close collaboration between a patient and a practitioner to address the underlying causes of dis-ease. People with chronic illnesses, such as autoimmune conditions, have found this approach particularly effective. This is in contrast to the conventional provider whose approach is to spend a few minutes with you, write a prescription, and then send you on your way. If you would like to get to the root cause of your symptoms, instead of just suppressing them, The Institute for Functional Medicine (IFM) has created a Patient Resource Center to help you find an IFM-certified practitioner in your area, as well as help you prepare and get the most out of the visit. Resources include Finding a Practitioner, Questions to Ask a Functional Medicine Practitioner, and How to Be An Empowered Patient.>READ: THE FUNCTIONAL MEDICINE APPROACH TO MAXIMUM VITALITY
What a practitioner learns through Functional Medicine certification
IFM-certified practitioners synthesize the latest medical research with a model of care that integrates each patient's individual history, genetics and lifestyle factors. They are equipped to design effective, personalized treatments for each patient.IFM certified practitioners are trained in using IFM's tools to improve outcomes for patients with chronic conditions. They understand established and emerging diagnostics, therapeutics and prevention strategies, as well as how to design nutritional and lifestyle interventions to improve patient adherence and outcomes.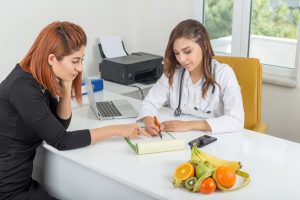 Functional Medicine Doctors or Practitioners are experts in many areas of practice, and include:
Medical doctors

Doctors of Osteopathy

Chiropractors

Naturopathic doctors

Mental health professionals

Physician assistants

Nurse practitioners

Pharmacists

Registered nurses

Registered dietitians
Functional Medicine Certified Health Coaches
Your Functional Medicine practitioner is likely to recommend modifiable lifestyle changes, and a Functional Medicine Certified Health Coach can help. Using a unique combination of expertise, nurturing support, goal setting, and accountability, a coach can help you make and sustain real lifestyle changes. Find a Functional Medicine Certified Health Coach here.>READ: WHAT KIND OF DOCTORS MIGHT I NEED PAST THE AGE OF 50?>READ: BLINDSIDED: FUNCTIONAL FITNESS AND WHY YOU NEED IT