Mental health has become a popular topic on the internet, especially as people become more and more aware of how their mental health affects them and start sharing their tips for coping with the stress of everyday living. From apps that help manage feelings of anxiety to different types of therapy, there are so many new and innovative ways that we can learn to process our emotions and deal with them in a healthy way.
At the same time, one tried, and true favorite stands out: journaling. Writing about how you feel is a simple and easy way to practice mindfulness and improve your mental health. If you're not sure if putting pen to paper will work for you, keep reading to learn more about the benefits of journaling and how to get started. If you're not sure what to write, check out the journaling prompts for mental health below for some inspiration.
Benefits of Journaling for Mental Health
Writing out your feelings can have so many positive impacts on your life. Here are a few of the reasons why you should add journaling to your mental health toolkit:
Journaling Can Help You Relax and Improve Your Sleep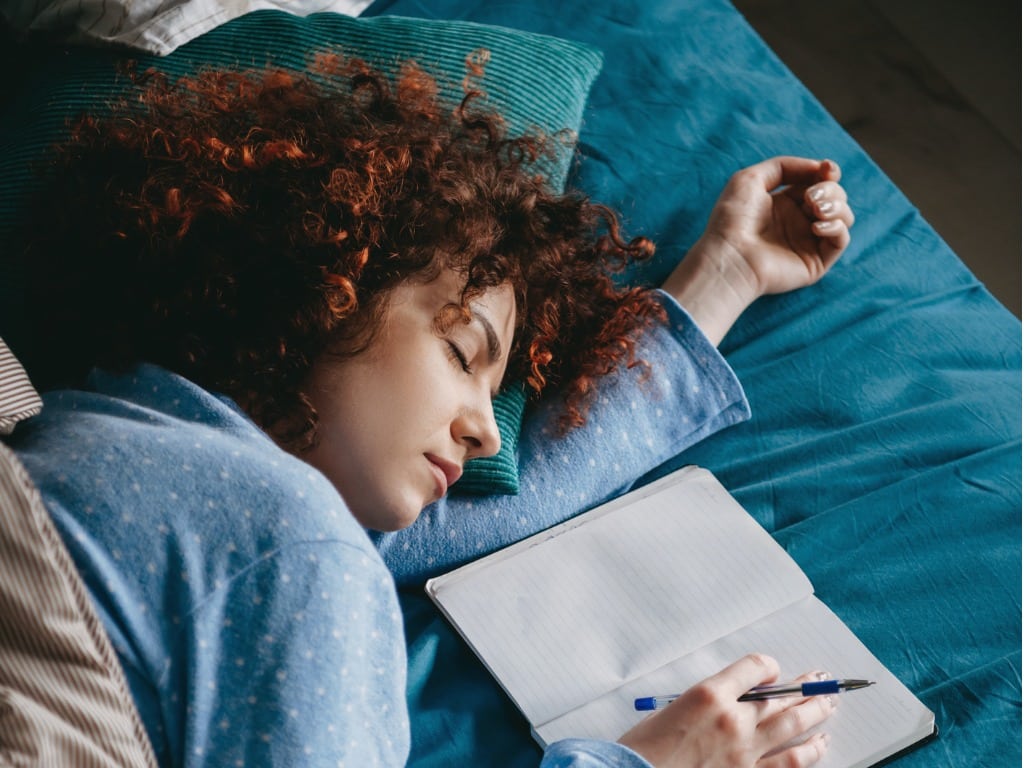 You might find that sitting down and writing in your journal leaves you feeling relaxed and focused. Journaling can help you unwind from the day and mentally tie up those loose ends that keep you up at night. If you have trouble sleeping, writing in your journal before bed can help reduce feelings of anxiety or stress before bed, help you fall asleep faster, and help you reduce your sleep debt. Journaling is a simple way to find a little inspiration to help you with goal setting to make positive changes in your day-to-day life.
Journaling Can Help You Figure Out How You Feel and Communicate It
Journaling is a great way to get in touch with your emotions and figure out what you're really feeling. Once you've identified how you feel, writing about it can help you pinpoint why you're experiencing those emotions. As an added bonus, putting your thoughts into words is the perfect time to figure out how to communicate your feelings and needs to those around you. Journaling can teach you different ways to express yourself better, which can improve not just your relationship with others but also your relationship with yourself.
Journaling Can Increase Self-Awareness and Highlight Your Growth
Over time, regular journaling and taking the time to reread previous journal entries can help you identify any triggers or negative patterns that you might be unaware of. Writing everything out helps us put our lives into perspective, and you may find yourself inspired to start making changes, even just the small things in life.
As you continue to journal, don't forget to take the time to reread your old entries. In addition to increased self-awareness, journaling can help you appreciate how far you've come. You can even journal about all the things rereading your journals has taught you!
Journaling Can Help You Plan for Your Future
Learning more about yourself might inspire you to think more about your future. Journaling is a great way to process the past and make sense of what we're feeling in the present, but don't be afraid to use it to plan for your future.
How to Journal for Mental Health
The first rule about journaling is there are no rules. It's your journal, and you get to decide what works best for you, but here are a few tips to help you get started:
Writing in a Journal vs. Smartphone Apps for Journaling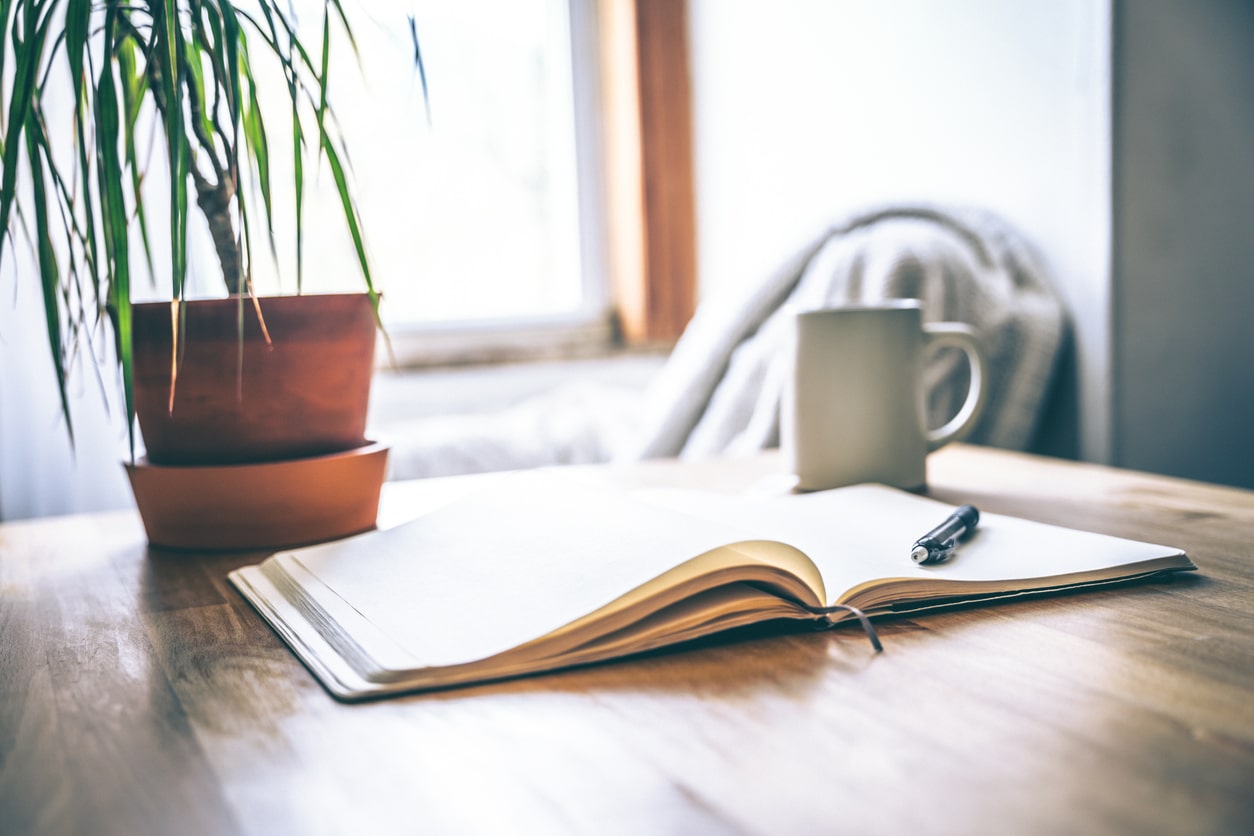 Whether you choose to put pen to page or prepare to keep it digital, there are several factors to consider, like how you want to store old entries, how concerned you are about your privacy, and what would be more convenient for you.
If you prefer to physically write out how you feel, don't be afraid to play around with different types of lined journals or test out writing utensils. Having a journal you love writing in with a pen that feels comfortable to write in can make a huge difference in how your write and how often you write. Play around with different journal sizes until you figure out what makes the most sense for how you plan to store it. If you're concerned with privacy, consider getting a journal with a lock or going digital.
For those looking for an electronic option, there are so many different applications for journaling on a computer or smartphone, or depending on what program you use, choosing whichever device suits you best at the moment. Storing your journal in the cloud can give you the freedom of writing anywhere you have a device.
Making Time to Write and Staying Consistent
The second rule about journaling is to make it a new habit. You might find it easier to set aside 15 minutes before bed every night, but if journaling every night doesn't work for you, don't force it. Find a journaling habit that works best for you and write whenever you want to. This will help to alleviate negative emotions and improve your physical health.
What to Write
You get to decide what goes in your journal. Some people can open up to a new blank page and just start writing, but if you're not sure what to write, journaling prompts can help get going. Whether you're looking for some guidance getting started or looking for a change of pace, pick some journaling prompts that focus on the areas of your life you want to reflect on.
20 Writing Prompts for Mental Health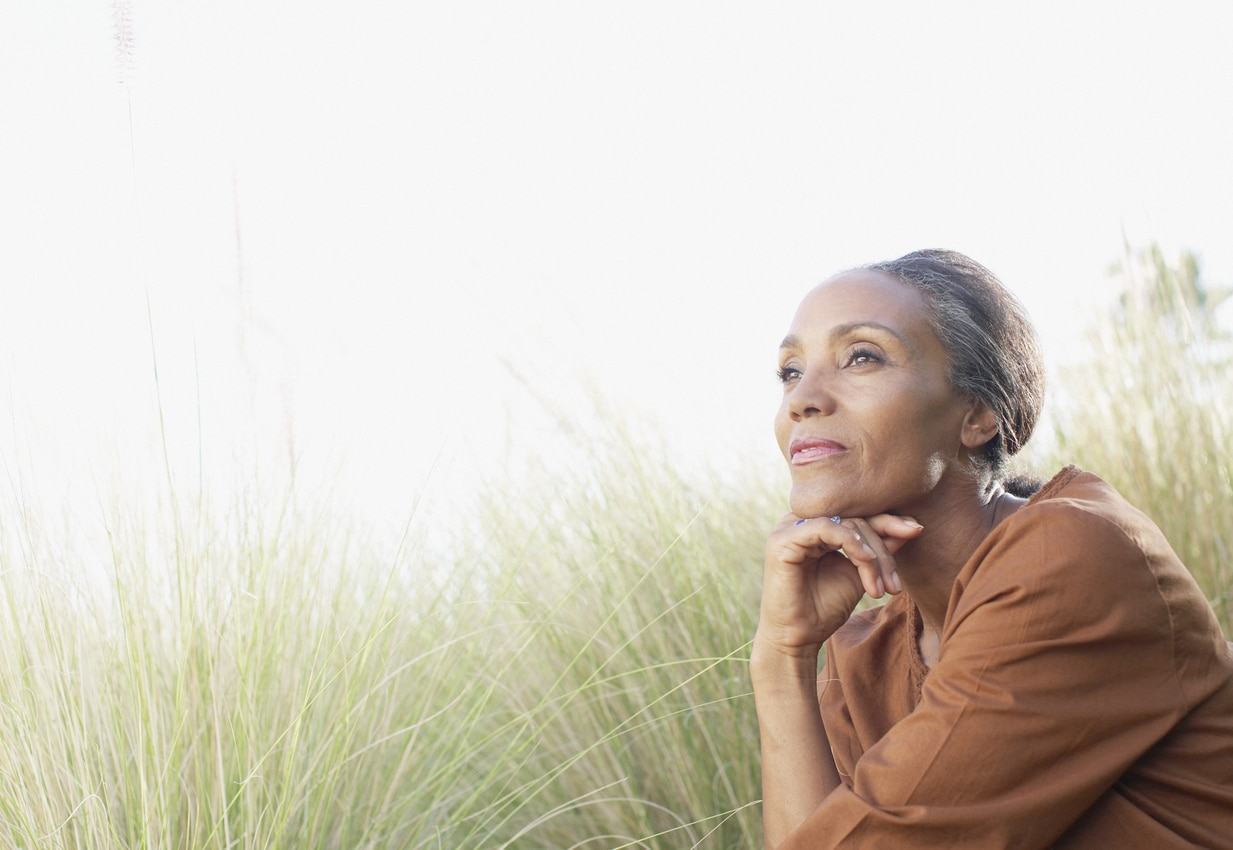 Here are a few journaling prompts for mental health to help you get started:
What moments from your day made you feel happy?

What moments from your day made you feel a negative emotion?

What are you grateful for today?

Who are you grateful for today?

What parts of your life do you think you're doing well in?

What parts of your life do you think you could improve in?

Write a letter to you at any point in your past.

Write a letter to the future you.

What is one thing you can do tomorrow to make yourself happier in the future?

Are you happy?

Finish the sentence: I forgive myself for…

Finish the sentence: I am proud of myself for…

What do you like about yourself?

What don't you like about yourself?

What would your ideal day look like?

What inspires you?

What does your ideal future look like?

What makes you feel safe?

How do you feel about the people in your life and your relationships with them?

Write a letter to read on a bad day.
Conclusion
One of the best ways to combat mental health issues – or even just get through difficult times – is to start a gratitude journal or a mental health journal. It's a safe space to get out any negative thoughts or evaluate a difficult situation you might have faced. It's also a positive way to get out of your comfort zone and can have a positive impact on your daily routine. Consider the therapeutic benefits you'd get from focusing on positive things. You can think about long-term goals and the personal development that can be attained by putting your deepest thoughts in a journal entry. It could be a starting point for daily journaling to focus on good news, your favorite place, to focus on why you're a good person, and basically just be a powerful tool to bring out your internal thoughts and your best self.
Beautiful Journals
Disclosure: This post contains affiliate links.
Read Next:
Next-Level Mental Health: The Gut-Brain Axis