Getting into a new fitness routine isn't easy, but it's important to do so the older we get. According to the US Department of Health Secretary Alex Azar II, "Regular physical activity is one of the most important things people can do to improve their health." One popular activity women over 50 are trying today includes running and walking. It is called the run-walk method.
As its name implies, the run-walk method bridges running and walking. If done correctly, it improves your health, lifestyle, and mood, and leads to great success.
What Is the Run-Walk Method?
Developed in the 1970s by former Olympian Jeff Galloway, the run-walk method usually consists of running a certain amount of minutes and then walking for a shorter length of time. You repeat the process until you reach the end of your race or goal mileage.
Running and walking intervals vary depending on your fitness level and goal pace. However, one example is running for 3 minutes and walking for 1 minute.
Unlike what you might think, the key to the run-walk method isn't to walk when you're tired. Rather, it is to commit to running and walking for set intervals throughout an entire workout or race. This approach helps you stay motivated and keep moving toward your goal.
What Are the Health Benefits of the Run-Walk Method?
Running and walking offer many health benefits, such as increased endurance, better heart health, reduced fatigue, and lower risk of heart disease. A 2019 study in JAMA Psychiatry also determined that physical activity—run-walking included—helps decrease feelings of depression.
Run-walking also allows the body to recover from your effort faster than constantly running. That is because when you walk, your heart rate lowers, your breathing slows, and your muscles become less stressed. Walking also resets your body and focuses your mind on smaller tasks rather than the entire distance in front of you.
Moreover, according to the US Department of Health's Physical Activity Guidelines for Americans, adults should average between 150 and 300 minutes of physical activity a week. The run-walk method ensures you stay active and make the most of your weekly recommended exercise.
Who Should Use the Run-Walk Method?
The run-walk method is perfect for women over 50. Many women use it as a different cardio fitness routine, to exercise more efficiently, to learn to run or to cross a finish line feeling confident and injury-free.
Those who have used the approach as a training program or during a race have seen success. For instance, Julie Deuble, age 53, and a designer based in Grand Island, New York, incorporated the run-walk method during the 2017 Marine Corps Marathon when times got tough.
When an early injury shortened her training plan, Deuble still committed to running the marathon. However, "I knew by 10 miles in that this was not going to go well. By mile 13, I knew I was in trouble and slowing down. Then I noticed the people who were around me were doing intervals purposefully. I decided to give it a try with a 1-minute run and a 1-minute walk. [Doing that for almost the rest of the race,] I still managed to PR by 12 minutes. And I was in good shape afterward. The run-walk method was a game-changer and it salvaged the race for me."
On the other hand, Sue Steffan-Tirone, age 53 and a finance worker based in Amherst, New York, turned to the run-walk method for her entire marathon training: "I learned the proper ratio of run-walk intervals best for me, as well as the correct way to glide into a walk without getting injured. Coupled with strength training, running intervals reduces fatigue on my body. As a result, I am able to run-walk long distances in a faster time … I was able to complete my first marathon using the 60/30 run-walk method (a 60-second run followed by a 30-second walk) and finished feeling fantastic! My recovery was fast and complete within days of the marathon."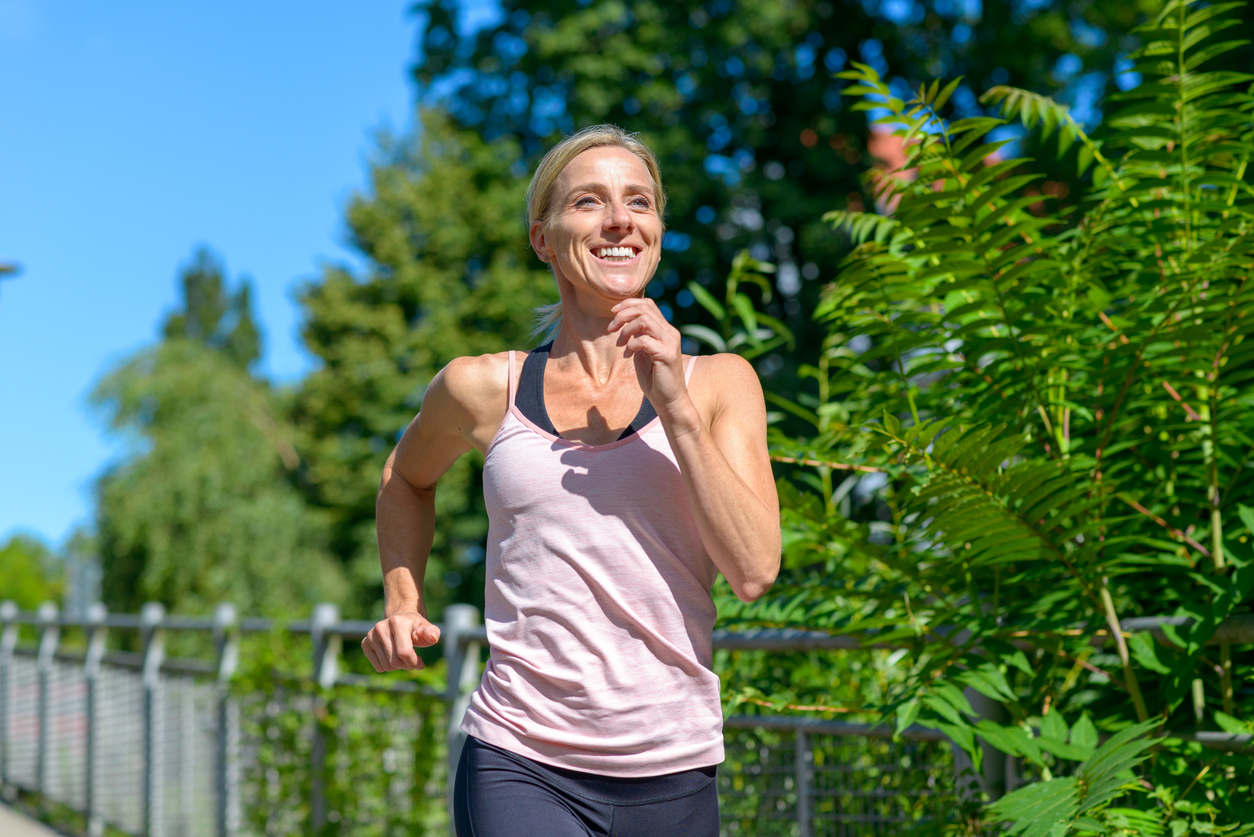 How Do You Get Started?
Like any new fitness plan, starting the run-walk method requires dedication and commitment. There are many programs to help get you on the right track.
For instance, Jeff Galloway's popular Galloway Method coaching services and training programs have helped over 300,000 individuals reach success. However, the Galloway Method isn't the only run-walk program out there. Other examples include:
All of these options alternate times of running with times of walking during the program, making for a structured, purpose-driven training approach.
Interested in trying the run-walk method yourself? Don't wait to get started! Research options and reach out today. Run-walking could truly change your life and benefit you in the long run.
Make your tech work for you and your workouts! Check out 5 fitness technology devices that make exercise fun!