Gone are the days when all you needed was a leotard and leg warmers to get a great workout. From app-enabled shoes to water bottles that track your liquid intake and keep your water cold, technology rules the fitness industry. It's hard to know which gadgets improve your workouts without becoming cumbersome to use. Fortunately, we have identified the five best high-tech workout devices that improve your exercise routine, help you build muscle and make exercise fun.
Apple Watch/Fitbit Versa
Until very recently, Fitbit's fitness trackers did not have a smartwatch component that could compete with Apple Watch's features. That all changed with the introduction of the Versa. Now, the two watches are comparable in their features, their usability and their compatibility with other smart devices. Choosing which one is right for you comes down to the types of activities you plan on doing with your smartwatch. Apple Watch 3 is hermetically sealed for water resistance which means you can shower and swim with it as long as you stay at shallow depths.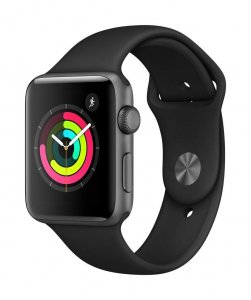 The Fitbit Versa is waterproof to 50 meters. On the other hand, the Apple watch is compatible with continuous glucose monitors making it a valuable tool for people with diabetes. Both watches track all of your physical activity, answer text messages, receive email, store your playlist, have GPS capabilities for tracking walking and running routes, and offer pay compatibility. You can even set fitness goals, receive reminders to get up and move throughout the day, track your sleep, and keep tabs on your breathing and heart rate. However, it is important to note that the Apple Watch is only compatible with iOS phones where the Fitbit Versa is compatible with both Apple and Android devices.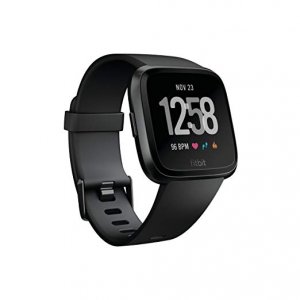 AAPTIV Membership
Sometimes the hardest part about creating a consistent workout routine is deciding which exercises to do. This often leads to exercise ruts that make working out a chore. Fortunately, an annual membership to the AAPTIV fitness app has you covered. Simply enter your goal and pick the type of workout you are looking for that day based on length, music and intensity. World class trainers will then guide you through your workout through an audio track. Working out in a gym? There are thousands of workouts to choose from. Working out from home? There are still thousands of workouts to choose from. From boxing to running, meditation to yoga, you will never run out of exercises with AAPTIV.
Finis Duo Underwater MP3 Player
Swimming is a great total body workout with a minimal impact on your joints. But it is nearly impossible to enjoy the power of uptempo music while you swim. Finis changes all of that with their Underwater Duo MP3 Player. Using bone conduction technology, this waterproof MP3 player attaches to your goggle strap and transmits audio through your cheekbones and into your inner ear. This clever use of an age-old science makes sound clearer underwater than it is on land. This is an especially welcome development if you wear swim caps or earplugs when you hit the pool. The FInis Duo can be loaded with up to 4 GB of music, podcasts or audiobooks and charged with a simple USB connection. Battery life lasts for up to seven hours so you will have wrinkled fingers long before the music dies.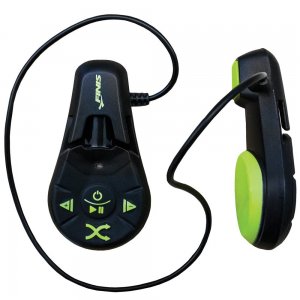 Finis Duo Underwater MP3 Player, $132.99
Bowflex Selecttech 560 Smart Dumbbells
A woman reaches her peak bone mass around age 30. After that, preserving bone density and increasing muscle are two of the highest exercise priorities. Studies have shown that the improved strength and increased muscle mass that results from strength training can reduce the risk of developing osteoporosis after age 40. But it's often hard to muster up the courage to pick up dumbbells next to a 20-something bodybuilder at the gym. Having a set of dumbbells at home would be great, but finding the space to store them is a challenge.
Fortunately, Bowflex had just this population in mind when they created the SelectTech 560 Smart Dumbbells. Adjusting from 5 to 60 pounds, these dumbbells are easy to adjust and include a tracking device that connects with a smartphone fitness app. Not only do these dumbbells automatically keep track of the amount of weight you use, the number of repetitions you do and how long your workout is, but the app can also guide you through strength training programs designed for your age and current fitness level. Best of all, they easily store under your bed, in a closet or even in a dresser drawer.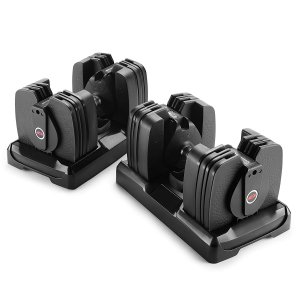 Bowflex SelectTech 560 Smart Dumbbells, $420
RunLites
Whether you are going for a crisp, early morning hike or a cool, late evening walk with the dog, visibility is vital to your safety. That is why RunLites created wearable safety lights built into hand slings, fingerless gloves, or full-length gloves. These safety lights come in either 40 or 80 lumens lighting the path in front of you for up to 40 feet without limiting the use of your hands. Light enough to wear in the summer and warm enough for chilly weather, these gloves help you see and be seen in low light when you decide to take your exercise outdoors.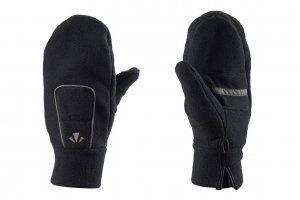 RunLites USB Rechargeable LED Lighted Mittens, $26-$50
Whether you are a fitness novice or are looking to spice up your exercise routine, these tech gadgets are sure to keep you moving in the right direction.