In the United States, the month of October has become synonymous with Breast Cancer Awareness month. It can be a difficult subject to hear and read about. However, breast cancer is the most common form of cancer, excluding non-melanoma skin cancers. More than 249,000 new cases are expected in the United States in 2016 alone.
Most of us know, or have known, someone stricken with breast cancer. In the blink of an eye, life changes forever. The abyss of the unknown opens, swallowing the patient and their loved ones. It soon becomes clear there are far more questions than answers. Life shifts, becoming a new routine of clinical visits to specialists, painful treatments to endure, changes in the body, loss of hair, loss of identity – and still questions, uncertainty and fear remain. The loved ones of those dealing with breast cancer do all they can to physically and emotionally support them, but they are often at a loss. The truth is, no matter how much they love them, they really don't know what it's like to be a breast cancer victim. The only ones who can truly know what it's like are the ones who have been there – other breast cancer patients.
Introducing the Beautiful After Breast Cancer Foundation (BABC) – this is an online platform unlike any other in existence:
The Mission Statement
• The BABC is a global, multi-disciplinary organization devoted to the reconstruction of a patient's life following a breast cancer diagnosis.
• The BABC acts as a medium through which patients can discover a comprehensive approach to breast cancer and find inspiration that a life of joy, beauty and well-being is possible after treatment.
• In addition to providing objective, reliable information to both patients and physicians, we work toward enhancing the sense of well-being by offering advanced teaching opportunities, lobbying medical, insurance and government bodies, investing in scientific research and providing financial aid to deserving individuals.
• The Beautiful After Breast Cancer Foundation has no political or religious agenda.
The Uniqueness
In contrast to other cancer organizations, we start with the patient's desired destination – a rich, full life with a restored body image. We believe the healing process for breast cancer involves the physical, emotional, and intellectual reconstruction of women with breast cancer. Our foundation aims to replace hope with joy by creating a diverse board and expanding the vision from an idea to reality in the U.S.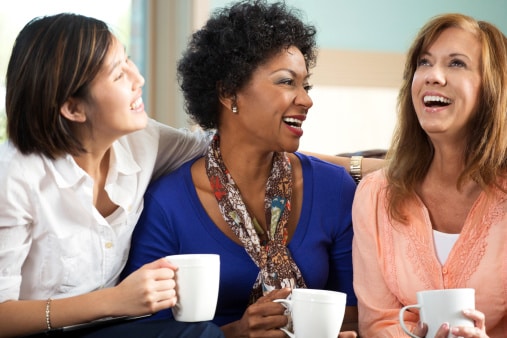 The Beautiful After Breast Cancer Foundation provides a unique information highway. Those who are battling breast cancer can reach out and connect with other breast cancer patients and survivors across the nation through the Beautiful After Breast Cancer Forum. There they can share their stories and their experiences – what to expect and how to get through one day at a time. They can release feelings and fears to each other that maybe they can't with their loved ones. It is an enriching, life affirming and validating platform based on sharing.
The Beautiful After Breast Cancer Foundation is already successful in Europe but new in the United States. The first USA Chapter is in Dallas, Texas. Dr. John Antonetti, a board certified Plastic Surgeon who specializes in Breast Reconstruction, is the Board Director and Chapter Manager. Those affected in any way by this disease, are encouraged to participate. It's easy and it's free. Share a little or share a lot. Be a part of the healing by sharing this information with others.
JOIN THE CONVERSATION. SHARE YOUR STORY. HELP OTHERS.

Sign up today here.